Fatal Seduction (2023) – Part 2: Review and Summary (with Spoilers)
"Fatal Seduction" ends with less sex, more violence, and a frustrating conclusion to its mystery.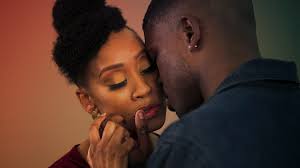 General Information
Created By

Steven Pillemer 

Release Date (

Netflix

)

August 4, 2023

Genre(s)

Crime

,

Drama

,

Mystery

,

Romance

,

Thriller

Noted Characters

Nandi

Kgomotso Christopher

Leonard

Thapelo Mokoena

Jacob

Prince Grootboom

Zinhle

Ngelekanyo Ramulondi

Vuyo

Nathaniel Ramabulana
Plot Summary
This content contains pertinent spoilers. Also, images and text in this post may contain affiliate links. If a purchase is made from those sites, we may earn money or products from the company.
"Things are not what they seem," Jacob's mom tells him at the start of "Fatal Seduction," Part 2. Why she says this or how it foreshadows the future is beyond this humble critic because "Fatal Seduction" ends in a frustrating fashion that brings us to where viewers were 13 episodes ago. Part 2 has less sex and less scandal, and the surprises occur less frequently, which makes this 14-episode series feel like it could have been much better if it was only 10 episodes.
We last left "Fatal Seduction" with no idea who killed Brenda, Jacob escaping Vuyo's abuse and brothers Leonard and Vuyo fighting. The character who disappointingly has no main storyline in these last seven episodes is Nandi (Kgomotso Christopher), the protagonist who started it all. Nandi now watches the action unfold as Vuyo confesses to loving Brenda, Leonard reveals he was forced to frame Jacob's father, and Zinhle develops a sexual relationship with Jacob.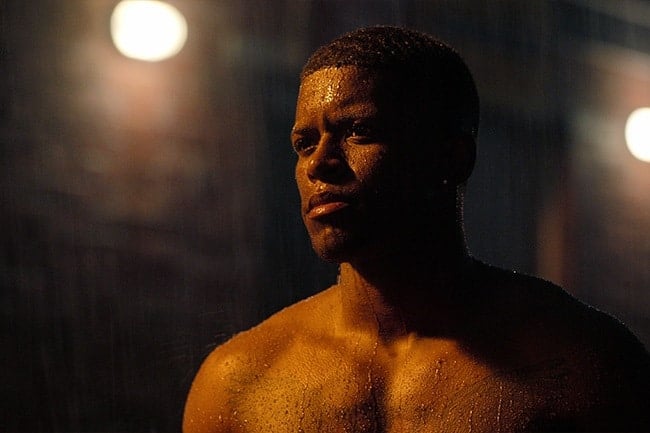 Leonard (Thapelo Mokoena) is filled with so much guilt and paranoia over framing Jacob's father and forcing Brenda to testify years ago that he suffers a heart attack and enters a coma. Meanwhile, despite Leonard and Nandi warning Zinhle (Ngelekanyo Ramulondi) about Jacob, she continues to hook up with him. Why Leonard and Nandi never tell the truth to their daughter is frustrating and results in the parents' own downfall. Zinhle learns for herself that Jacob wants revenge against her father and that Jacob is in love with her mom all on her own. Zinhle is so disgusted with everyone that she threatens to never speak to her parents or Jacob again.
Vuyo (Nathaniel Ramabulana) becomes the sole detective trying to discover who killed Brenda, who pressured Leonard, and who killed his ex-police colleague. "Fatal Seduction" begins to hint that an unrevealed culprit may be behind all of this crime, but it does not reveal who. In a shocking and terrific twist, we learn that while Leonard and Nandi suffered a miscarriage, Leonard probably isn't Zinhle's father and that Vuyo is.
"Fatal Seduction" further embraces its soap opera tropes when, in the second-to-last episode, Leonard sneaks out of the hospital and confesses to Vuyo that he is Zinhle's father. Leonard begins to slowly lose his mind. In the dead of night, he sneaks back into his home and confronts Nandi about his crazed feelings. Too bad for Leonard; he's mistaken for an intruder by his daughter, who stabs him with a sword. In one of Nandi's only pivotal scenes in Part 2, Nandi takes the blame to protect her daughter and ends up in prison. While in prison, Vuyo informs Nandi that he knew Brenda killed herself all along, and it was Vuyo's plan to exact revenge on Leonard by taking back his daughter.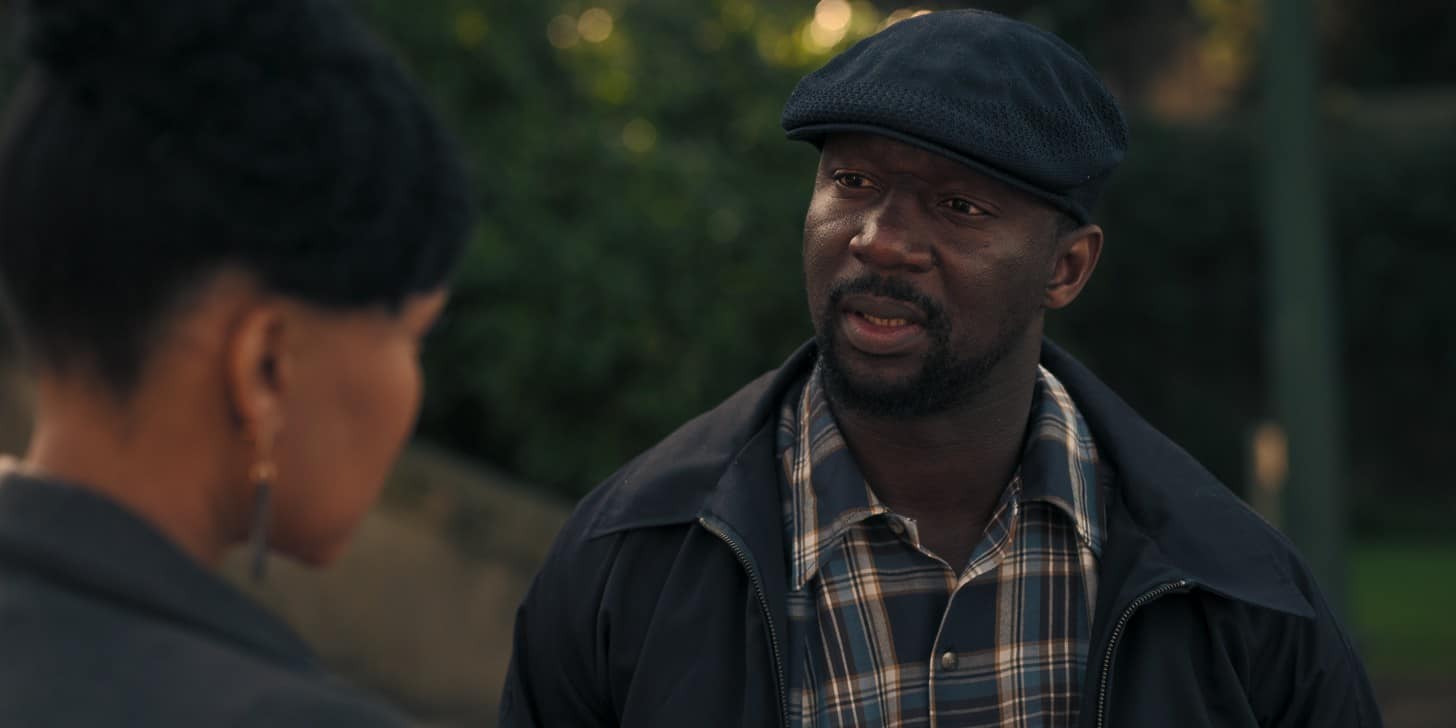 "Fatal Seduction" asks us to invest our attention in a murder and crime plot when most viewers are here for the sex and family drama. The show tries to fit in all three with unintentionally funny and usually clumsy results. Part 2 focuses more on the murder and crime while hinting that there is a larger crime syndicate that can be explored in the future, but who wants to explore that world when "Fatal Seduction" gives us no characters to root for?
Review
---
Community Rating:
---
Our Rating: Mixed (Stick Around)
Who Is This For?
If you like soap operas with a little more sex and better production value, "Fatal Seduction" should quench that thirst.
Low Points
A Frustrating and Ambiguous Ending
"Fatal Seduction" ends with Nandi no longer at the center of the action. This disappointing development puts more focus on Leonard and Vuyo's past, with baffling results. The mystery about who killed Brenda ends with a shrug by suggesting Brenda killed herself—exactly what they believed in Episode 1. While Zinhle's sudden samurai skills and Vuyo's vengeance are fun to watch, they each rely on a large suspension of disbelief. The worst part is, "Fatal Seduction" tries hard to keep the story going for a potential second season without giving us a satisfying conclusion to the first.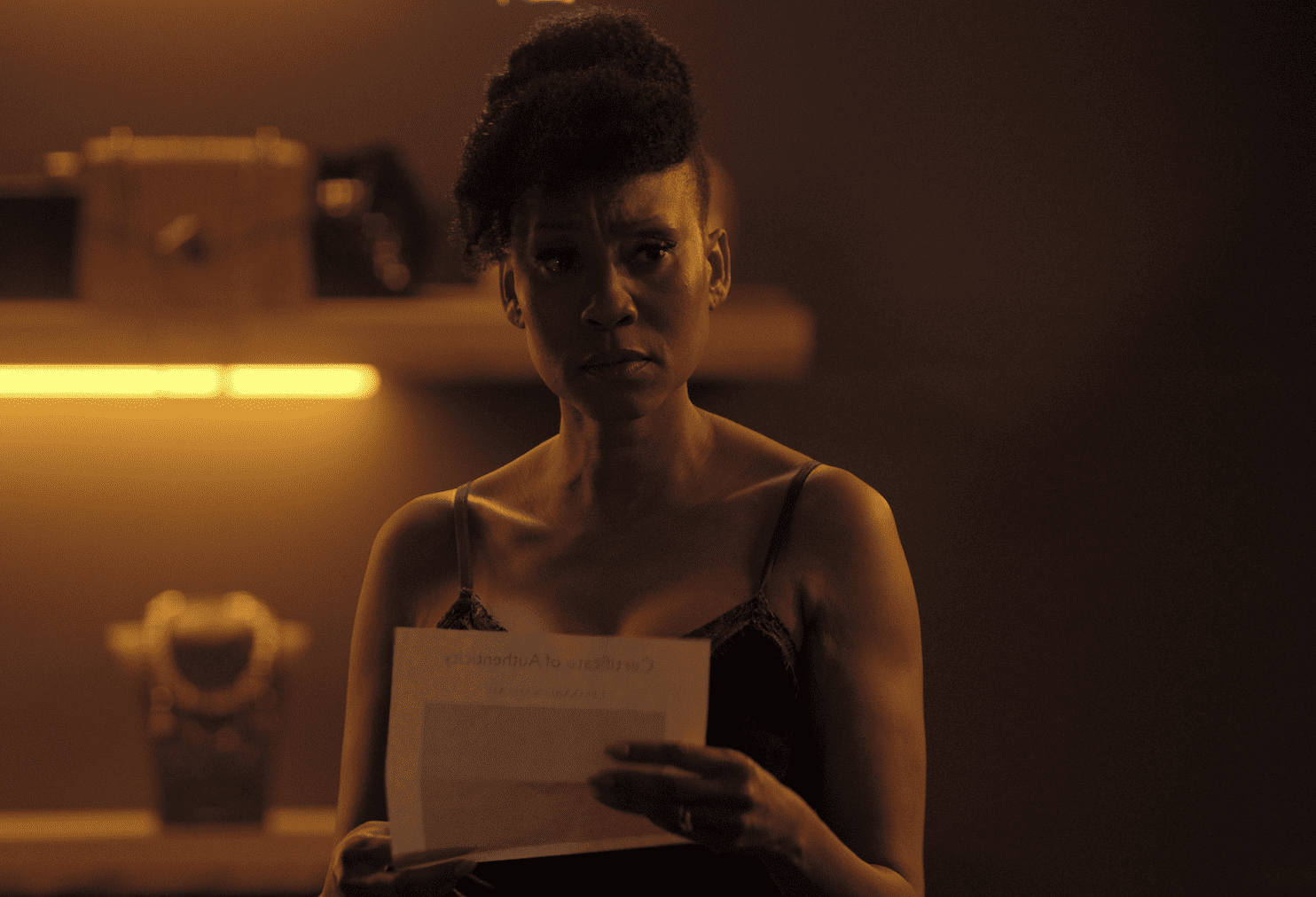 On The Fence
Less Sex, More Violence
"Fatal Seduction" becomes more fatal and less seductive in Part 2. This may work if viewers enjoy the mystery aspect, but the season doesn't offer any satisfying or shocking conclusion to its mystery and instead presents more questions. We don't learn more about this secret BDSM/crime syndicate that's threatening Leonard and Vuyo's lives. We don't know the importance of the crime they were investigating years ago, either. "Fatal Seduction" becomes less of a spicy erotic thriller and more like an embarrassing murder mystery.
Confusing Character Motives
What was Jacob's plan for revenge? Was it just to sleep with Nandi and Zinhle? If Jacob really loved Nandi, why would he sleep with her daughter? If Vuyo's plan was vengeance, he couldn't have possibly predicted that Zinhle would stab her father or that Brenda would die. And why can't anyone on this show ever tell the truth? There is so much left unexplained or nonsensical in "Fatal Seduction" that it could be fun to watch with friends, but watching it solo can be a headache.
What I Hope To See
If "Fatal Seduction" wants to be campy and more like a soap opera, I hope it leans further into it. More sibling shockers, more comas, more of Zinhle's samurai skills, evil twins, Brenda coming back from the dead with an eyepatch—if it wants to be ridiculous, go BIG in the ridiculousness.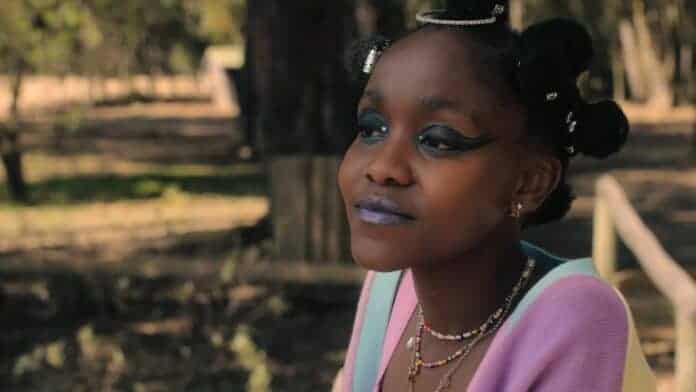 Recommendations
If you like this show, we recommend:
Check out our TV-Series page for our latest recaps and reviews, as well as recommendations.
FAQs
Has "Fatal Seduction" Been Renewed For Another Season?
Netflix has not yet renewed "Fatal Seduction," but season 1 ends on a cliffhanger that opens the door to following Vuyo and Zinhle.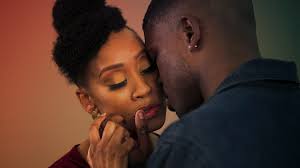 Fatal Seduction (2023) – Part 2: Review and Summary (with Spoilers)
Overall
"Fatal Seduction" asks us to invest our attention in a murder and crime plot when most viewers are here for the sex and family drama. The show tries to fit in all three with unintentionally funny and usually clumsy results
Disputable
A Frustrating and Ambiguous Ending
Less Sex, More Violence
Confusing Character Motives
---
Follow, Like, and Subscribe
Community Rating: 0.00% (0) - No Community Ratings Submitted (Add Yours Below)
Plot and Dialog -

0/100

Character Development and Performances -

0/100

Visuals and Sound -

0/100

Pacing -

0/100

Value For Intended Audience -

0/100