A forgettable boy meets an overwhelmingly charming woman who happens to be a vampire. Is that enough of a twist to make "Call of the Night" interesting?
---
Aired (HiDive)
7/8/2022
Created or Developed By
Kotoyama
Director(s)
Tomoyuki Itamura
Writer(s)
Michiko Yokote
Genre
Comedy, Fantasy, Young Adult, Animation, Non-English (Japanese)
Introduced This Episode
Yamori
Gen Sato
Nanakusa
Sora Amamiya
This content contains pertinent spoilers.
Summary
Yamori's life right now isn't the best. He is a 14-year-old middle school kid in his 2nd year and seems unsatisfied with life. Note that people like him, a girl who recently confessed to him, but something just doesn't click. Seemingly, he just isn't of the mindset of teens his age.
This causes some internal issues that leave him restless and walking alone at night, leading to Nanakusa meeting him and trying to help him sleep. Now, is it weird that this seemingly adult woman is trying to help a 14-year-old sleep, never mind, at her place? Yes.
However, then it is revealed she is a vampire, and while there are many others out there she could have fed from, she chose Yamori. And from what it seems, while the girl at school choosing him means nothing, a vampire choosing him means everything. So Yamori's hope is he can move beyond being a steady meal for Nanakusa and instead become her first offspring – as a vampire.
Things To Note
Question(s) Left Unanswered
Who made Nanakusa, and how old was she when she was turned?
What Could Happen Next
Based on what is required to become a vampire, Yamori working on whatever hang-ups he has with feelings to fall in love with Nanakusa and maybe try to get her to feel the same. Though, who knows? Maybe she will keep moving the goal post to make Yamori more alive and present?
Review
Highlights
Nanakusa Is Interesting
Admittedly, while Nanakusa is interesting, I wouldn't say she is "Let me subscribe to a service I don't usually have" level interesting. She is odd, and there is a vibe that, while she may not want to make Yamori her vampire offspring, she wants to take him under her wing and mold him a bit. Not to groom him into a lover or eventual vampire, but more so to mentor him into someone who enjoys his life. Be it through love, friendship, activities, or something like that. All the things she enjoys or perhaps can't do as a vampire but loved as a human.
On The Fence
Yamori Fits Into That Generic Boy Meets Interesting Girl And Doesn't Seem To Have Much To Offer Vibe
Like so many anime, our male lead is a blank slate who doesn't create much, if any, draw. Now, you could submit that part of the reason he is bland is so anyone can see themselves in him. Or because, if Nanakusa was the lead, maybe the allure would fade quickly? It's hard to say.
But, with the norm being that the male lead is usually an everyman who lacks notable development in the first episode, it is what it is.
Initial Impression
"Call Of The Night" will either be great or not based on whether Nanakusa pushes Yamori to have a life and not see becoming a vampire as a means to solve all of his problems.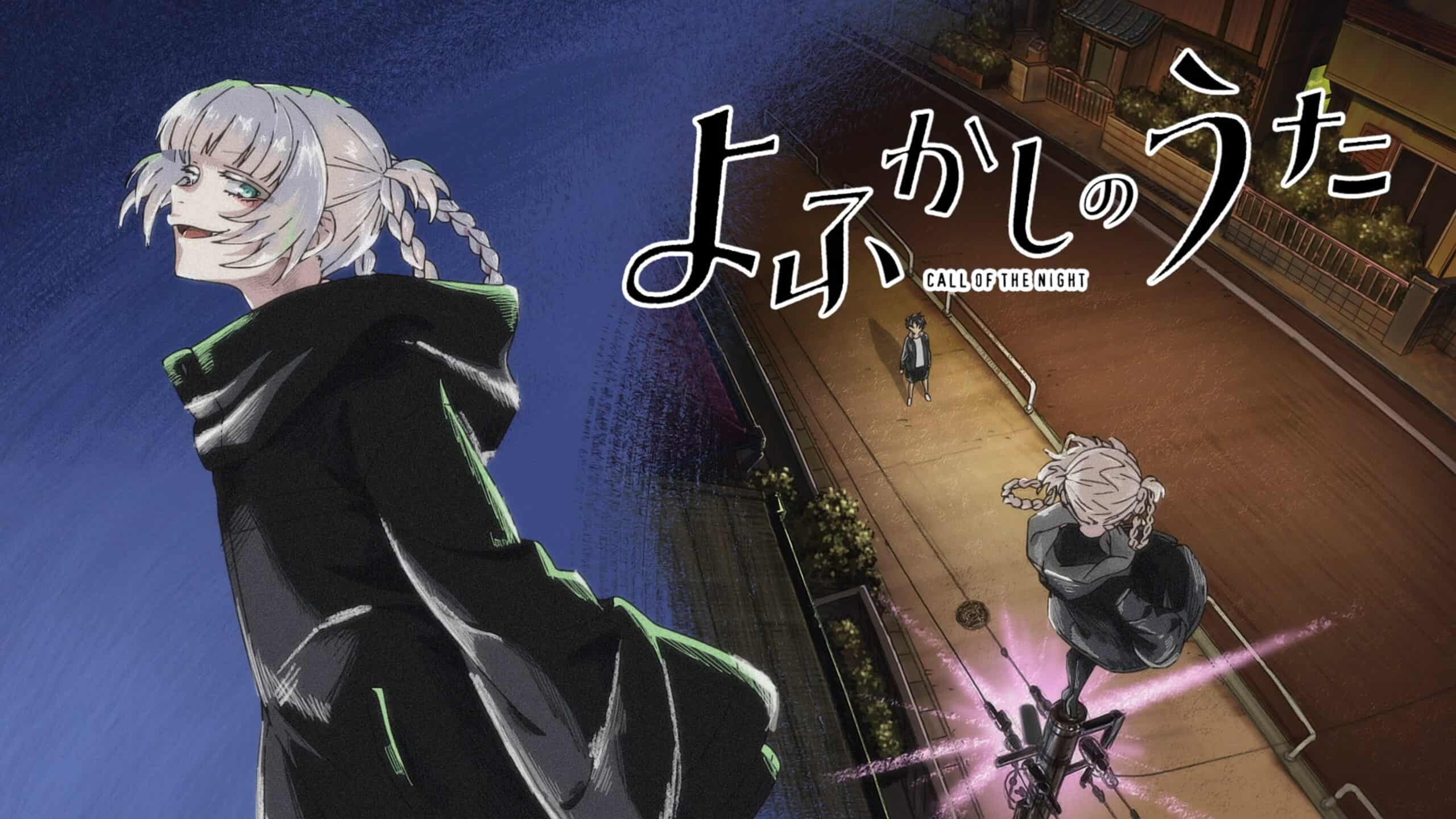 Call Of The Night: Season 1/ Episode 1 "1st Night: Night Flight" [Premiere] – Recap/ Review (with Spoilers)
Overall
"Call Of The Night," with everything hanging on whether one character can make their co-star interesting, is one of those shows that you won't know if it is good or bad until after three to five episodes.
Highlights
Nanakusa Is Interesting
Disputable
Yamori Fits Into That Generic Boy Meets Interesting Girl And Doesn't Seem To Have Much To Offer Vibe