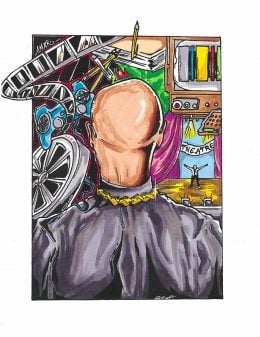 From a mini-series about Madam C.J. Walker to Tyler Perry and Willem Dafoe's latest films, this is The Weekend Rundown.
---
SELF MADE: Inspired by the Life of Madam C.J. Walker – First Look & Impression
Creator(s)
Elle Johnson, Janine Sherman Barrois
Director(s)
Kasi Lemmons, DeMane Davis
Writer(s)
Nicole Jefferson Asher
Release Date (Netflix)
3/20/2020
Episode Count
4
Cast Members
Madam C.J. Walker
Octavia Spencer
C.J. Walker
Blair Underwood
Lelia
Tiffany Haddish
Addie Munroe
Carmen Ejogo
C.j. Walker's Father-in-law
Garrett Morris
Freeman Ransom
Kevin Carroll
Sweetness
Bill Bellamy
Official Synopsis
Academy Award® winner Octavia Spencer stars as Madam C.J. Walker, the trailblazing African American haircare entrepreneur who was America's first female self-made millionaire. Inspired by the book, On Her Own Ground: The Life and Times of Madam C. J. Walker, written by Walker's great-great-granddaughter A'Lelia Bundles, the Netflix original series, SELF MADE: INSPIRED BY THE LIFE OF MADAM C.J. WALKER brings the uplifting story of this cultural icon to the screen for the first time.
Against all odds, Walker overcame post-slavery racial and gender biases, personal betrayals, and business rivalries to build a ground-breaking brand that revolutionized black haircare, as she simultaneously fought for social change. The four-part limited series also stars Blair Underwood as her husband C.J. Walker, Tiffany Haddish as her daughter Lelia, Carmen Ejogo as Walker's business rival Addie Munroe, Garrett Morris as Walker's father-in-law, Kevin Carroll as her longtime lawyer Freeman Ransom and Bill Bellamy as Ransom's cousin Sweetness.
Our Impression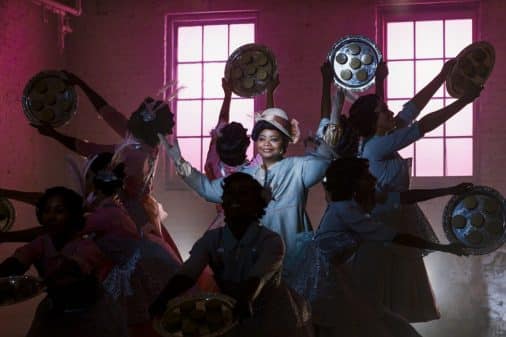 To be Black and aware of your history means knowing about Madam C.J. Walker and how she made her fortune on hair. Now, when it comes to this mini-series, what creates great interest is not only Spencer as the icon but also those surrounding her. Tiffany Haddish being one of them and then the image above featuring what looks almost like a song and dance sequence.
Which, to us, would be an interesting choice, but considering all we've (meaning I) ever known is Madam C.J. Walker was rich and self-made, nothing beyond that, this surely will be interesting. Plus, with it noting this is inspired by, not based on, or the words which usually imply it is going to be close to the source material, that does draw up an eyebrow.
Also, on a side note, I hope this is the last production we hear Octavia Spencer had a co-worker negotiate a better salary than her agent.
Does Roos have her first kiss, does Susan prevail over her sister Jeanette and will Yannick's decision cost his father's life? Read First Kiss' ending explained.