A Chestnut Family Christmas reminds you that if there is anyone you should feel safe to be vulnerable and honest around, it is family.
---
Director(s)
Roger M. Bobb
Screenplay By
Chad Quinn
Date Released
11/30/2021
Where To Watch
TV Movie (OWN)
Genre(s)
Comedy, Romance, LGBT, Holiday, Family
Duration
2 Hours
Content Rating
TV-PG
Noted Cast
Nina
Meagan Holder
Kyle
Jaime M. Callica
Jayson
Klarc Jerome Wilson
Malcolm
Brad James
Vanessa
JaNae Armogan
Rogue
Kalista Wilson
Larry
Brandon Correia
Film Summary
Nina is the middle child, and with her older brother, Kyle, having a high-profile legal job, and her younger brother, Jayson, being a professional basketball player, she always felt lost in the mix. Because of that, when Kyle proposes she host Thanksgiving this year, she puts on the front that she still is a lawyer, has a fabulous house, and that her best friend, Malcolm, is her fiancé, despite him prepping to propose to his actual girlfriend, Vanessa.
Things To Note | Question(s) Left Unanswered
Reason(s) for Film Rating: There is nothing really worth noting here. Adults drink wine, there is lying, but nothing major.
Review
Highlights
Each Of Our Leads Feels Developed
OWN has its own formula for holiday movies, and while one could submit it maintains the cheesiness the genre is known for, they have no desire to present to you Black Hallmark movies. Rather, as shown in their latest, A Chestnut Family Christmas, OWN wants to prove that you shouldn't rest on the fact there are scare holiday movies starring Black people. Instead, as said with their previous productions, they push things forward.
In the case of A Chestnut Family Christmas, they do this by making it so nearly all the leads are treated as three-dimensional people. Nina, our female lead, has middle child syndrome, a secret, a tenured history with Malcolm established, and we get to see how unique each relationship she has is. With Malcolm, we learn what he does and see him in action at his church, meet some of the church members, and get to also see his and Nina's chemistry.
Then with Nina's brothers, Kyle is a whole person. He is the oldest, going through a divorce, is one-half of the condescending golden children, and struggling with his daughter, Rogue, who isn't just his child. Rogue is someone with her own motivation, troubles, and can I just add I'm thankful she doesn't add to the drama? Which leaves Jayson, who is the pro-athlete who would love to play in the NBA, but until then has been living the dream vicariously overseas, and due to him being gay but discreet, he has kept his boyfriend, Larry, hidden from the world, in hopes it won't mess up his chances.
All of this within two hours, including commercials, and there is rarely, if ever, a dull moment. I'd even say, while the setup of Nina having Malcolm pretend to be her boyfriend was over the top and feels like a holiday movie trope, A Chestnut Family Christmas rarely, if ever, does the most.
Low Points
Holiday Movies & Cheating
With that said, one of the things which I so badly wish holiday movies would discard is people cheating. Sadly, A Chestnut Family Christmas doesn't do so for while Vanessa and Malcolm may not seem as good of a match as Nina and Malcolm, this doesn't lessen Malcolm's commitment to Vanessa. Never mind, Nina putting Malcolm in this situation, knowing Vanessa isn't really comfortable with her and Malcolm's relationship, was not only selfish but tainted what you are led to believe as inevitable.
So here is hoping for the rest of the OWN For The Holidays slate, we don't see this sordid trope over and over.
Overall
Our Rating: Mixed (Divisive)
What brings A Chestnut Family Christmas down is Malcolm's relationship with Nina. Yes, as we usually see, Malcolm is with someone who doesn't match his stride and has ways about her. However, it is hard to become fully invested in Nina potentially getting with him when he is not only with someone but on the verge of proposing! It is just a bit too messy and acts as a bruise on what otherwise is quite a cute Christmas movie.
Hence the mixed label. Yes, we love the character development and got quite invested in the leads, but we're really tired of being expected to forgive the lead coaxing someone in a relationship into a precarious situation. All the while being expected to forgive both because they are meant to be, in the long run.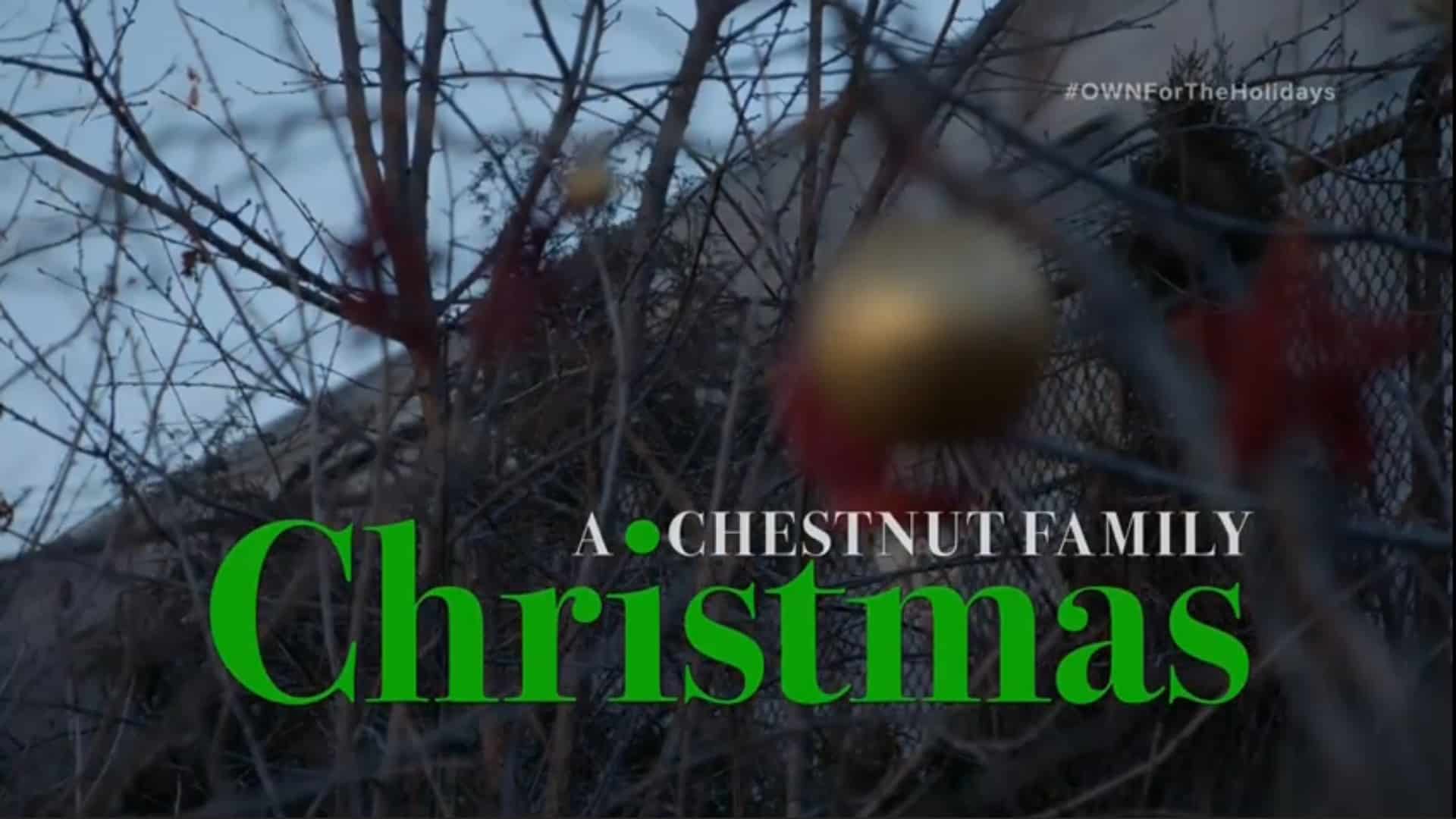 A Chestnut Family Christmas (2021) – Review/ Summary (with Spoilers)
Who Is This For?
Those who love family holiday movies and don't mind the lead romance having people who like either physically or emotionally cheat.
Highlights
Each Of Our Leads Feels Developed
Disputable
Holiday Movies & Cheating