Trixie Mattel: Moving Parts (2019) – Review/ Summary (with Spoilers)
"Trixie Mattel: Moving Parts" will remind you of a time when documentaries gave you the behind the scenes look that social media snatched away.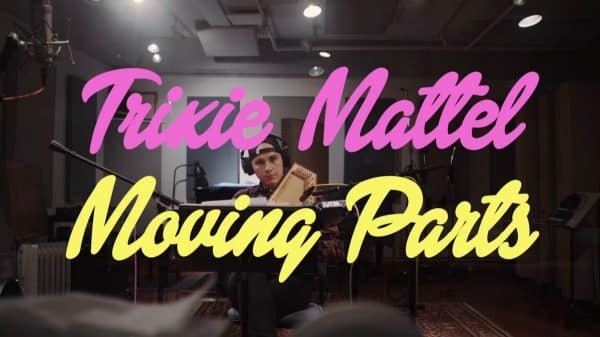 "Trixie Mattel: Moving Parts" will remind you of a time when documentaries gave you the behind the scenes look that social media snatched away.
---
Director(s)
Nick Zeig-Owens
Screenplay By
N/A
Date Released (Digital – Netflix)
3/27/2020
Genre(s)
Comedy, Drama, LGBT, Stand Up Comedy, Musical, Documentary
Duration
1 Hour, 31 Minutes
MPAA Rating
TV-MA
Noted Cast
Brian Firkus
Trixie Mattel
Brian McCook
Katya
This content contains pertinent spoilers.
Plot Summary
"Trixie Mattel: Moving Parts" covers an overview of what led to Brian Firkus taking on the name of Trixie, as well as why the extroverted persona felt necessary for the rather introverted and emotionally in tune Brian. Also, the documentary covers the build-up to Trixie winning All-Stars 3, their fallout with their legendary partner Katya, as well as the "Moving Parts" tour. Thus giving you a serious look behind the drag and reminder that while you might be a fan, it takes doing it day in and day out to be an expert – and even those people get tired of the life.
Collected Quote(s) & .Gifs
I'm not a comedian at all. […] What I say sounds funny 'cause I'm nuts.
— Katya
Abuse happens so slowly and deeply that when you're in it, I just think that's what you think is normal.
— Trixie
[…] the more you fabricate your own life, you get to live, the happier you are.
— Trixie
Highlights
It Felt Personal & Not Made For Publicity – 85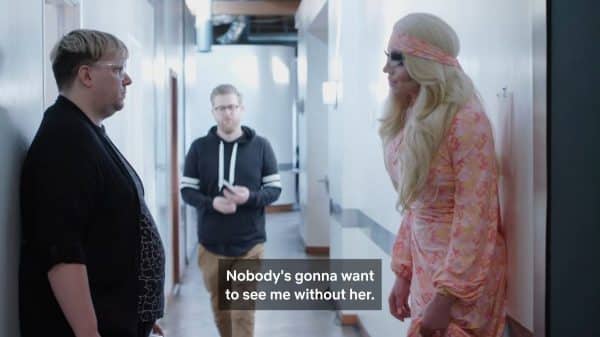 One of the reasons we're not big on celebrity documentaries is because they usually aim to make the focal person seem like a victim or someone who rose from the ashes like a phoenix. Which you have to appreciate, as many find people like Trixie and others to be role models. However, it is in seeing Trixie and Katya's relationship go downhill, Trixie speak on flailing when they first were on drag race, and what goes into drag that it truly feels like you are behind the scenes. Making it so this is less of an extended vignette you could imagine for their stage show.
The Music – 84
While not heavily into folk or country, as you hear Brian's original music, you definitely might find yourself tapping your toes. Especially since it goes along well with what is going on between them, Katya, and just drag in general.
Drag Is Not Forever – 86
Which perhaps is one of the most interesting parts of the whole thing. When it comes to drag, you may think most are aiming to do it as long as RuPaul and find a lane beside them. However, the way Trixie makes it seem, drag is a ends to a means, and it allows them to be extroverted. Plus, for them to get their music out, their true passion it seems, they need Trixie in a way.
And it is the unaddressed topic of how Trixie is sort of a crutch that may especially draw you in. For as much as Trixie is an empowering figure that led to Brian meeting the other Brian, Katya, the work it takes to be Trixie is a lot. Also, it seems they are slowly but surely getting over it, and while they do enjoy it to a certain degree, it seems the end goal is to soon retire and write music for other people. An idea I appreciate since it seems clear Brian isn't trying to be the best, a legend, or any of that.
What Brian presents is that they are just looking for opportunities to make enough cash to help out their mom, and live comfortably. Something you don't see in a lot of documentaries since most seem very geared towards propping up its star as the next big thing, or justifying why they should be seen as an icon. Not just in their field, but in general. But with no such ego, Brian may note they are a veteran in the industry but isn't pretending they are the best to ever do it.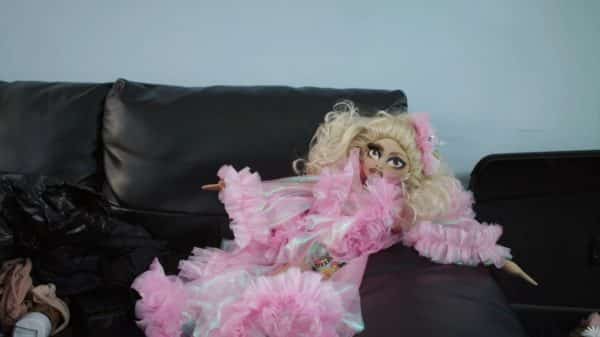 Overall
Would Watch Again? – Worth Revisiting
I think we can all agree the world of drag no longer rests on RuPaul's shoulders, and now many queens fill the airwaves with their varying forms of dark and sometimes vulgar comedy. But, as seen on "Drag Race," there is more to many of their stories than what the show airs, and Firkus' story seems more than deserving of being a singular focus. For whether it is them talking about their childhood, the creation of Trixie, or the life of a modern drag queen, there was so much to dive into. And with it featuring Katya, who seems like they need a documentary of their own, it further helps you appreciate their relationship, as seen on their "I Like To Watch" series on Netflix's YouTube. Hence the positive label and recommendation.
It Felt Personal & Not Made For Publicity - 85%
The Music - 84%
Drag Is Not Forever - 86%
---
Follow, Like, and Subscribe
Community Rating: 0.00% (0) - No Community Ratings Submitted (Add Yours Below)