To All The Boys: Always And Forever – Review/Summary (with Spoilers)
Is it weird to think a movie is way too long yet still be crying when it ends? That's how we feel about To All The Boys: Always and Forever.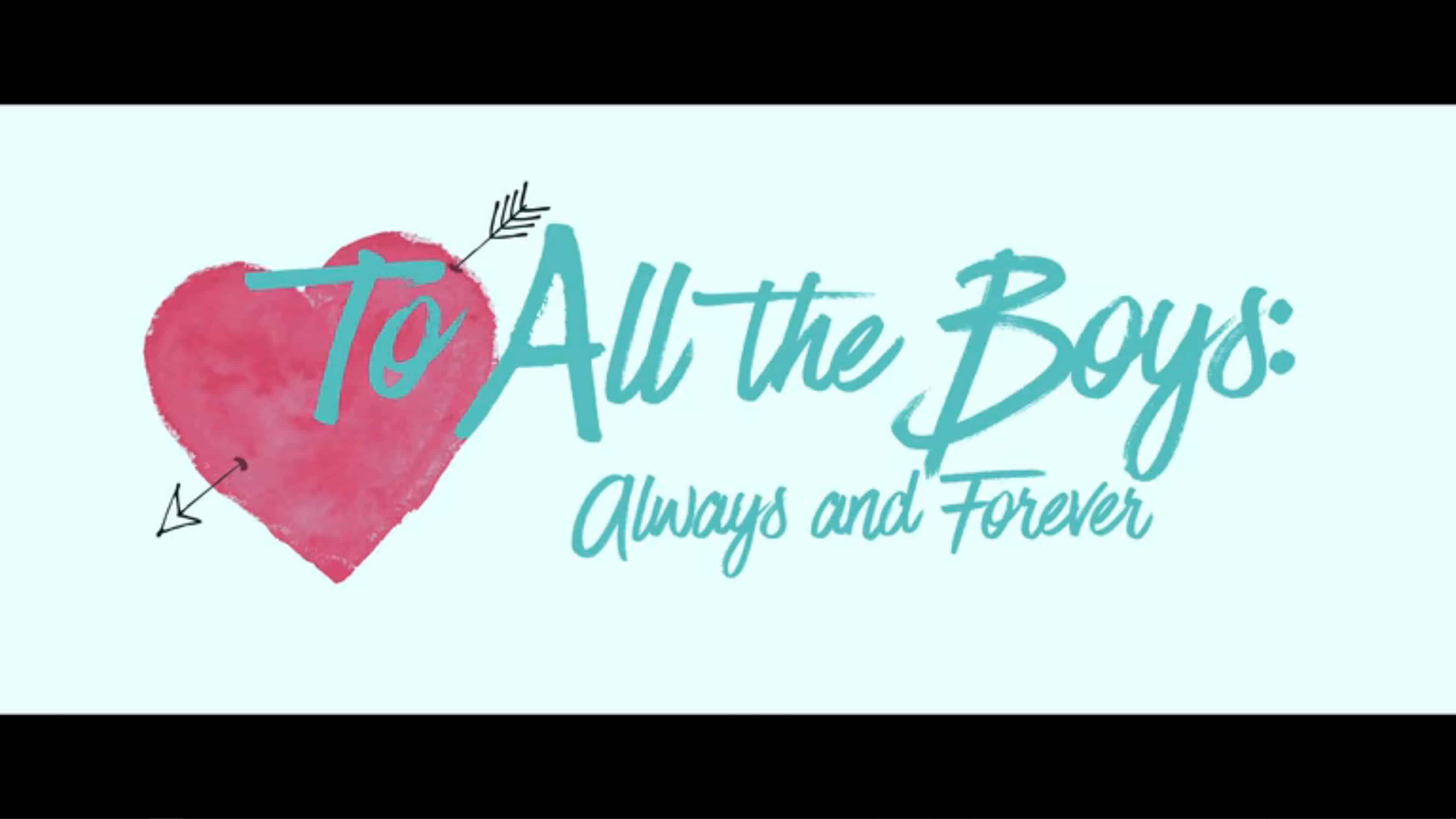 Is it weird to think a movie is way too long yet still be crying when it ends? That's how we feel about To All The Boys: Always and Forever.
---
Director(s)
Michael Fimognari
Screenplay By
Katie Lovejoy
Date Released (Netflix)
2/12/2021
Genre(s)
Comedy, Romance, Young Adult
Duration
1 Hour 55 Minutes
Rating
TV-14
Noted Cast
Lara Jean
Lana Condor
Peter
Noah Centineo
Gen
Emilija Baranac
Kitty
Anna Cathcart
Margot
Janel Parrish
Chris
Madeleine Arthur
Trevor
Ross Butler
Lucas
Trezzo Mahoro
This content contains pertinent spoilers. Also, images and text may contain affiliate links, which, if a purchase is made, we'll earn money or products from the company.
Film Summary
It's senior year, and with college on the horizon, Lara Jean is trying to avoid the graduation breakup. However, with not getting into Stanford, so begins how she and Peter will stay together? Then, with being exposed to NYU and falling in love with New York, more and more Lara Jean is left to question what she will sacrifice, what will her compromises be to stay with Peter? Alongside, what is he willing to give up or put more effort than he is used to in order to stay together?
Things To Note | Question(s) Left Unanswered
Reason(s) for Film Rating: Peter curses a handful of times
Jump Scares/ Laughs/ Tear-Jerking Moments: Kitty's relationship with Lara Jean blossoming and Peter talking to his dad
Review
---
Community Rating:
---
Highlights
Gen & Lara Jean's Relationship Continues To Heal
Following their heart to heart in the second movie, while Chris and Gen might still be at odds at times, Lara Jean and Gen seem to be in a good place. In fact, with Lara Jean going to NYU, they could become roommates. For it is through Gen that NYU becomes a thing as Lara Jean and Chris get invited to the tour she was on and the party she went to. And as eye-opening as the trip was, and Margot being who pushed Lara Jean to apply to NYU, you can't discount how much Gen being a friendly and familiar face factored into Lara Jean's decision.
Kitty
More than the previous movies of the franchise, Kitty really gets to come into her own. She gets a little boyfriend, albeit she mostly talks to through text, and becomes more than one-liners. Kitty truly gets to be seen as this little sister who not only tells it like it is but uses and needs her family to guide her through life. And while she does have a demeanor that sometimes may feel like she is trying to push you away or upset you, it's because she is learning how to love again.
I mean, let's be real, her mom died, her father stayed strong for his girls, and it seems everyone leaves, far as they can, the first opportunity they get. This is why we got a little teary-eyed for Kitty since, with Lara Jean prepping for NYU, it meant Kitty couldn't just ask her dad to drive her to see her sister. To see Lara Jean meant hundreds of dollars, and thus, like with Margot, outside of special occasions, Lara Jean would only be seen on face time.
Which, when your sisters evolve into your pseudo-maternal figures, it's like seeing your doctor through video – you get what you need but not what you want.
The Realities Of Having A Relationship In High School
Whether it is Chris and Trevor breaking up, being friends, hooking up, getting back together, and repeat or Lara Jean trying to set the next few decades based on a plan with no room for life's twists, dating in high school is tough. You're coming into your own person, hopefully with your parents' approval, and then you have these people, who have as much if not more influence than your parents, who you went through so much with that you can't imagine letting them go. Never mind, because the idea of a high school sweetheart is so romantic, you want that, believe you can have it, and will never mind what is best for you in the short term in hopes you can have this fantasized long term romance.
And as you see Lara Jean shift her world and then feel guilty about thinking about herself, you can't help but feel bad for her. She wants this great romance story, yet to write that story, and so many others, the best opportunities she feels are in New York. Which, with few love stories really romanticizing long-distance relationships or showing how they can work for months, if not years, it barely seems like an option.
More so, it seems like prolonging the inevitable breakup as the people in your vicinity become tempting, and the person who lives far away becomes distant beyond the physical. And with that person opening you up to love, affection, and making such things a need, so comes the question if you can really hold out if visits can't be consistent or frequent?
Chris and Lara Jean's Friendship
The second film was mainly a slump. Nearly all of Lara Jean's relationships were faltering, and the conversations were meh. However, Always and Forever brings the franchise back as Chris and Lara Jean talk, as does Lara Jean and Peter about things that feel like they matter. But, focusing on Chris and L.J., we appreciate that their relationship, while it may not pass the Bechdel Test throughout the movie, reestablishes their bond. It reminds you that, while Peter is a notable part of Lara Jean's life, as is dating, she does have friends, outside interests, and people she can craft memories with outside of Peter.
And while there isn't any conversation about Lara Jean and Chris losing their friendship once graduation happens, it does show you the contrast between how Lara Jean feels about Peter and how she feels about Chris. In our mind, Lara Jean is secure in that relationship, so she doesn't feel the need to live in Costa Rica, and Chris doesn't feel the need to pressure Lara Jean to join her. Rather, they know, while time may pass and there might not be as much communication as both desire or need, they will remain friends. Thus showing a more mature side to Lara Jean that sometimes gets lost due to her obsession with being a good, if not perfect, girlfriend.
Peter's Desire To Reconcile With His Dad
Because of the gap between movies and how P.S. I Still Love You wrote his character, Peter's relationship with his dad was utterly forgotten. However, even with barely remembering their issues, seeing Peter confront his abandonment problems, and understanding how that affected his relationship with Lara Jean, it helped add in some missing pieces. One being Peter's desire to not only feel chosen, but to see effort behind you verbally making that choice.
Take note, Lara Jean has made most of the effort in the relationship, be it during the hard times or when things were joyous. So when it came to Peter mainly putting in effort during the good times or when he feels like he was about to lose Lara Jean, you could say he was definitely allowing her to lead.
But it seemed once he started working on healing his relationship with his father, he realized he needed to step up. In how Peter treated Lara Jean and in his asking to feel chosen, he was essentially presenting an ultimatum more than asking for what he really wanted. Which is for someone to be consistent, acknowledge his feelings, and talk to him about decisions that could affect them both, rather than just make your decision and have him deal with it.
Low Points
They Minas Well Have Just Cut Lucas
Honestly, Lucas should have just been cut from this trilogy. Since the first movie, he just seemed to be a token that checked off the need for a Black character and gay character in one person. And while we saw Chris get a relationship, Gen have a few good moments with Lara Jean, Lucas has rarely gotten a moment where you feel the character is not only valued but could highlight Mahoro as an actor.
Oh, and to add insult to injury, Lucas bring someone to prom, and we don't know the boy's name, his background, NOTHING! Which ultimately makes Lucas feel like a glorified extra.
God This Movie Felt Long
I don't know why Netflix keeps allowing these long-ass romances and romantic comedies. I get we're all watching from home and, reportedly, Netflix counts you watching the first 5 or 10 minutes with the assumption you finish the movie. However, there aren't enough good conversations, comical moments, or even drama to justify this being nearly 2 hours.
Heck, even when it comes to the highlights listed above, as much as they make the movie good, they don't justify a nearly two-hour commitment. If anything, they push you to think authors need to stop allowing their books to become movies and only opt-in if they can get mini-series.
Overall
Rating: Mixed (Divisive)
It feels good to finish the To All The Boys trilogy but, like with The Kissing Booth, it doesn't feel like you got some grand romance that will utterly shake how you view relationships. Rather, To All The Boys: Always and Forever is just something to watch – and that's fine. It has likable characters, the occasional moment you may cry or say "Aw," and you move on once it's done. Glad you watched it but with little inclination to rewatch it anytime soon.
Hence the mixed label. The final movie, currently, to the To All The Boys franchise is adequate but seems like it'll quickly be forgotten.
[amazon box="B08MT34ZGL"]
[ninja_tables id="46802″]
Summary
---
Community Rating:
---
Gen & Lara Jean's Relationship Continues To Heal
The Realities Of Having A Relationship In High School
Chris and Lara Jean's Friendship
Peter's Desire To Reconcile With His Dad
They Minas Well Have Just Cut Lucas
The final movie, currently, to the To All The Boys franchise is adequate but seems like it'll quickly be forgotten.
---
Follow, Like, and Subscribe
Community Rating: 0.00% (0) - No Community Ratings Submitted (Add Yours Below)