"The Strays" is a weird film that could have been about more, but in its pursuit of sensationalism, any points about society that could be made are lost.
Director(s)
Nat Martello-White
Screenplay By
Nat Martello-White
Based On
N/A
Date Released (Netflix)
February 22, 2023
Genre(s)
Drama, Horror, Thriller
Duration
1 Hour 40 Minutes
Content Rating
TV-MA
Noted Cast
Cheryl/ Neve
Ashley Madekwe
Mary
Maria Almeida
Sebastian
Samuel Small
Ian
Justin Salinger
Carl/ Marvin
Jorden Myrie
Dione/ Abigail
Bukky Bakray
This content contains pertinent spoilers. Also, images and text in this post may contain affiliate links which, if a purchase is made from those sites, we may earn money or products from the company.
Film Summary
Cheryl, at one time, lived in poverty in terms of finances and environment, so she left it behind and reinvented herself. She became Neve, a middle-class woman, teaching at a private school where her two children, Mary and Sebastian, go, and at night, she joins her insurance-selling husband, Ian, at the dinner table. Over the course of nearly 18 years, she reinvented herself and gained the life she wanted.
But, her past comes to haunt her, and wants to not only be seen but acknowledged and given what they deserve.
Things To Note
Why Is "The Strays" Rated TV-MA
Dialog: Moments of Cursing
Violence: Minor violence and a murder
Sexual Content: PG-13 Sex scene with no nudity
Miscellaneous: Drinking, smoking
Question(s) Left Unanswered
Whatever happened to Michael, Dione, and Carl's father?
Character Descriptions
Please Note: This character guide is not an exhaustive list of every cast member, and character descriptions may contain what can be considered spoilers.
Cheryl/Neve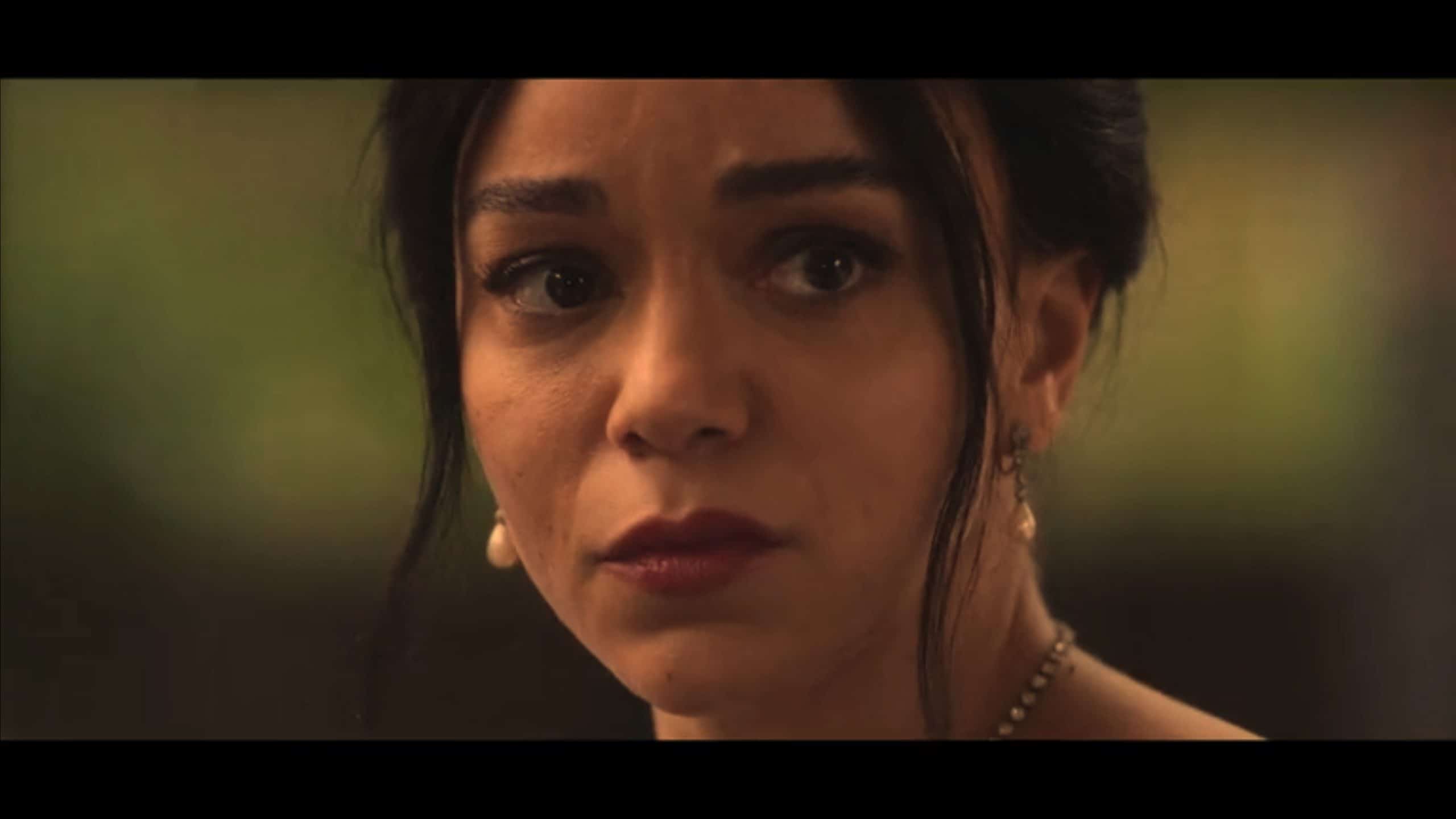 At one time in Cheryl's life, things were bad. There was credit card debt, a relationship she couldn't afford to get out of, but with time and patience, she escaped and was reborn as Neve. A sophisticated, well educated woman with two lovely children and a husband who would hold galas on weekends.
You May Also Know The Actor From Being: Ashley Davenport in "Revenge," Tituba in "Salem," and Zelda (voice) in "Made for Love."
Mary
Mary, Cheryl's sweet daughter, is a bit naïve and is starting to desire to change her hairstyle to something less posh.
Sebastian
Bullied due to being one of the few Black kids in his school, but luckily able to have an outlet through basketball, it is clear Sebastian is much further in his journey than Mary in terms of discovering what it means to be Black. However, unlike her, he is far more stunted by Cheryl as he makes visual moves toward developing who he is outside of what she wants him to become.
You May Also Know The Actor From Being: Robert Edwards in "So Awkward" and Jack in "The Nest."
Ian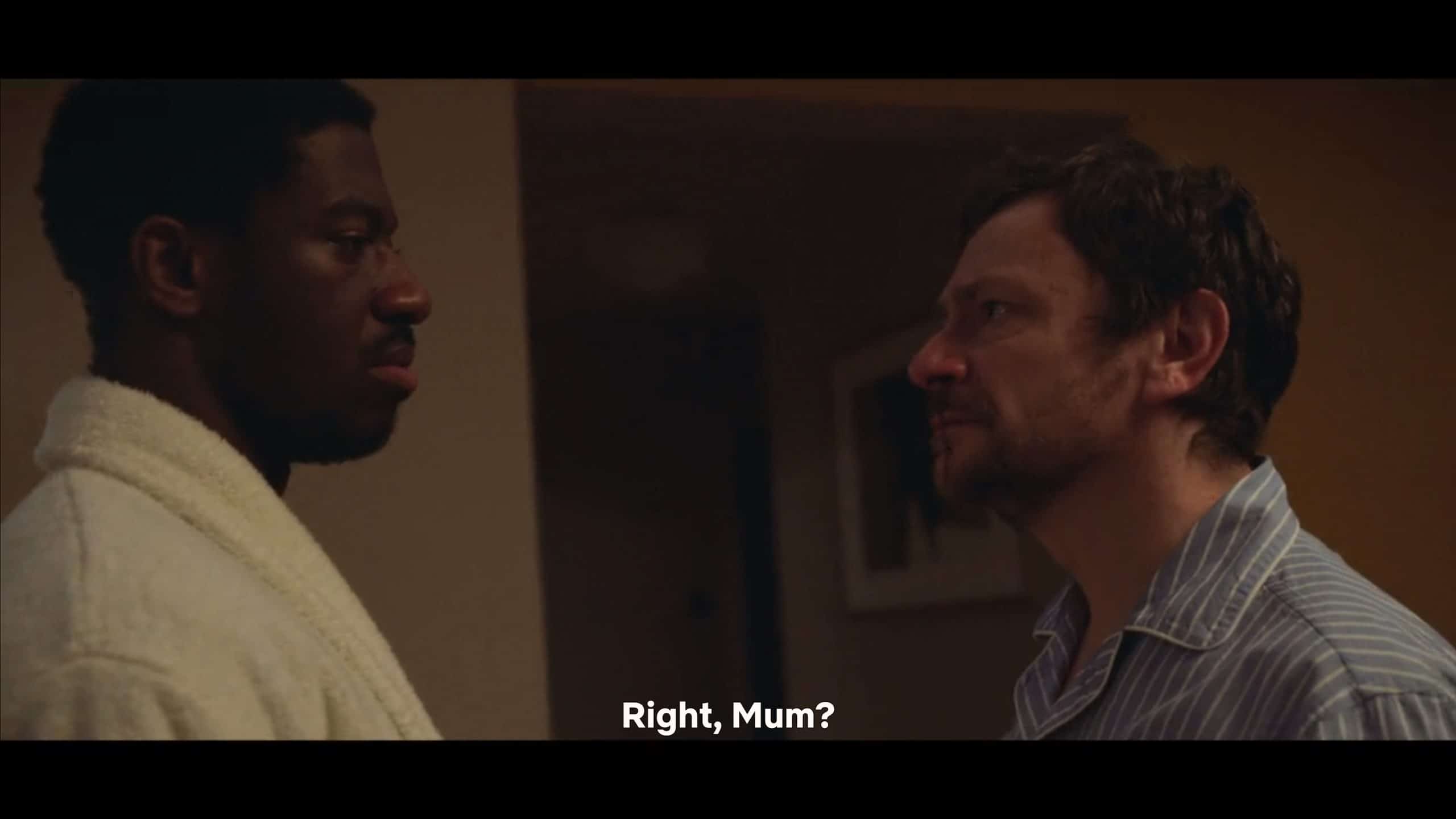 Ian is Neve, aka Cheryl's husband, who sells insurance for a living and has no idea of her past life.
You May Also Know The Actor From Being: Alec in the upcoming "Hijack," Ulysses S. Grant in "Abraham Lincoln" and "Grant," and Carl Meisner in "Hanna."
Marvin/ Carl
Carl, who also goes by Marvin when hired to work at Neve's job, is Cheryl's oldest son who lashes out to deal with his issues, unlike his sister.
You May Also Know The Actor From Being: Raheem Bennett in "Screw," Kobi in "Mood," and Jorden in "Shepherd's Delight."
Abigail/ Dione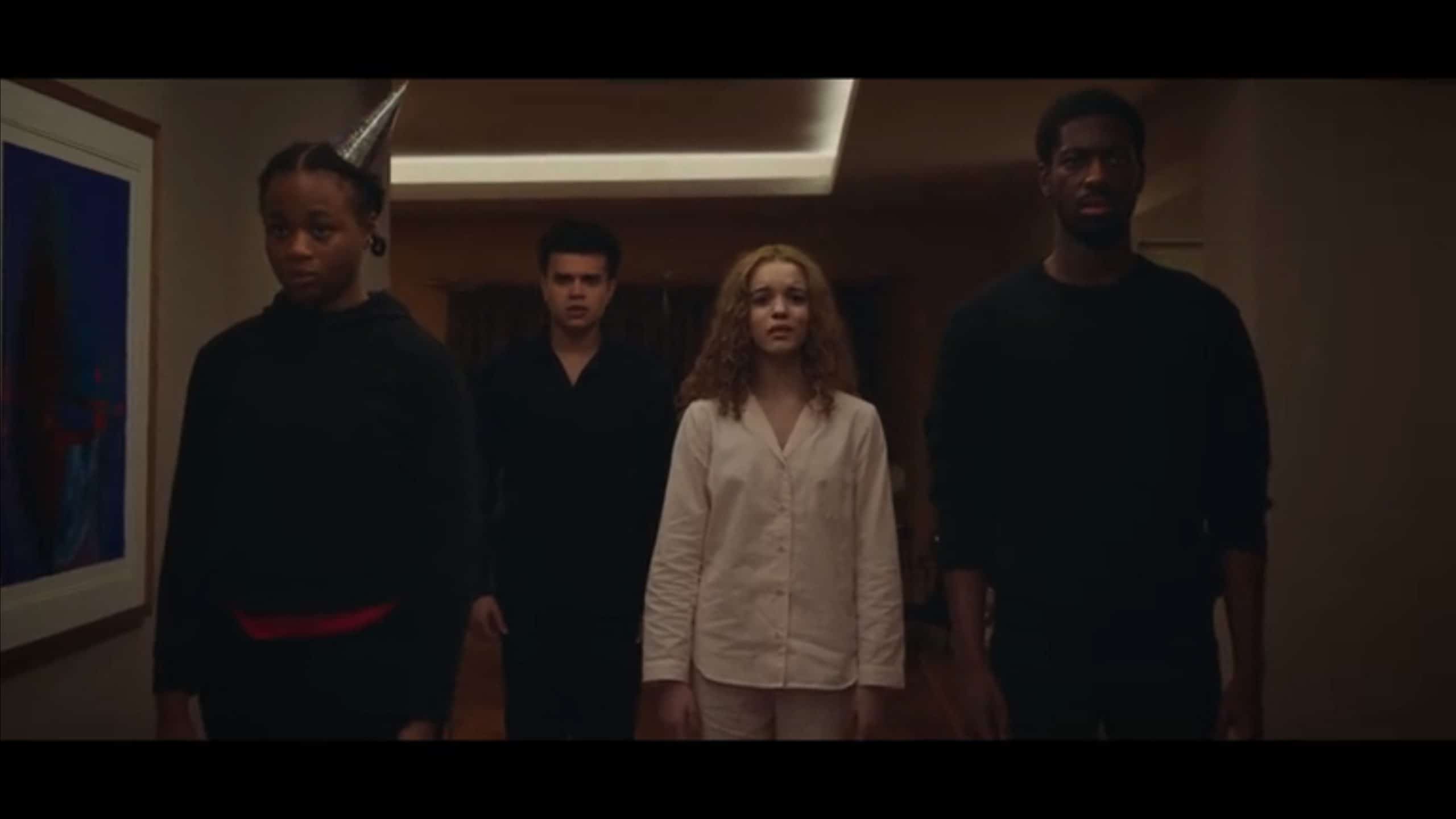 Dione is Cheryl's middle child who took her mother's abandonment hard. It seems she might be stunted to around the time she left, and while she may not violently lash out as Carl does, she will have moments of showing some form of anger – mainly of the verbal kind.
You May Also Know The Actor From Being: Maddie in the upcoming "Self-Charm," and an unknown role in the upcoming "Liaison."
Review
---
Community Rating:
---
Our Rating: Mixed (Divisive)
Highlights
Where You Could Imagine This Movie Going In The Beginning
Originally, a part of you can be quite proud of Cheryl for getting to reinvent herself. She married into the suburbs and had two kids, but clearly had certain issues with her Blackness. She wore this wig, didn't like her daughter experimenting with her hairstyle, and when she saw Black people, she appeared to be triggered.
Now, was it messed up? Yes. However, it did seem to create this modern form of passing in terms of her wanting to be one of the good ones, those who are accepted by White society, and her not wanting her children to be associated with people who may not fit that brand. Even though it was clear, Sebastian wanted an older, Black role model and Mary? She was already curious about what she could do with her hair beyond making it look like the kind of wigs her mother likes.
So with that in mind, you can see Cheryl's fears of how Blackness is perceived countering her bi-racial children, who are surrounded by White people, wanting to explore Black culture and see where they fit in.
Low Points
The Ending Is Too Abrupt And Leaves So Many Questions
After Dione and Carl come about and force Cheryl to reckon with her past, you'd think it would lead to a lot of discussions about why she left beyond what we know. Especially since the movie does show both Cheryl's side of what happens in the present day and then Carl and Dione. However, it doesn't dig into the past. It doesn't explore the depths of Cheryl's decision-making. It just makes it clear she is a runner and will easily escape confrontation and her past, no matter who or what she has to leave behind.
But, considering how complicated things are left when she attempts to escape again, not getting to know what becomes of her kids or the situation with Ian can be quite frustrating.
On The Fence
The Downward Spiral Of Dione and Carl
In many ways, you can understand Dione and Carl being upset. Cheryl abandoned them, and because of that, they grew up without a mom, and it seems even their aunt, who Cheryl left them with, didn't want them. Thus causing Dione to have abandonment issues and Carl? Well, apparently, part of his issues led him to wet the bed until recently, and now he is past 18.
Now, again, if this was handled in certain ways, it could have made for a wonderful drama dealing with Cheryl's perception of Blackness and her upbringing, paired with the abandonment issues of her original kids and the issues she gave them. Like, for example, Dione, seeing Mary as fair-skinned with loose curls, you can tell she is jealous of. But, rather than explore that, be it colorism, hair texture discrimination, and more, Dione is shown as a stunted young woman, who is infantilized a bit, and Carl? He's twisted in ways that you'll were given context or reasoning beyond Cheryl's abandonment. For there could have been something added to his character that truly would allow you to get it.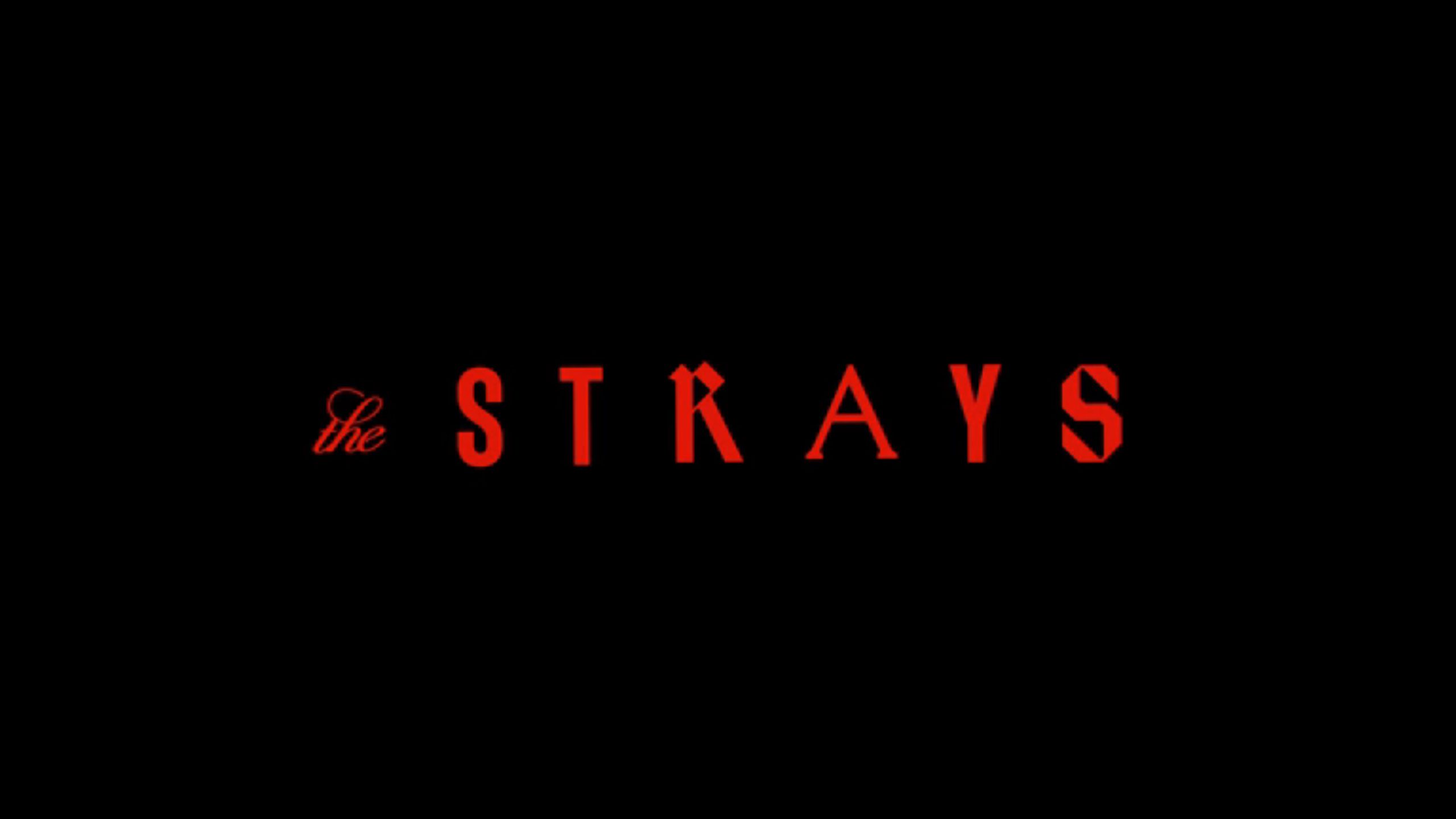 The Strays (2023) – Review/ Summary
Overall
"The Strays" is a missed opportunity kind of film, for while it could go so deep into Blackness and the escape of the negative perceptions of it, instead, it gives us a horror movie without a proper payoff.
Highlights
Where You Could Imagine This Movie Going In The Beginning
Disputable
The Downward Spiral Of Dione and Carl
The Ending Is Too Abrupt And Leaves So Many Questions