New York Italians, mean French women, references to Aldovia and romance – The Royal Treatment is a fun new entry in Netflix's (mostly) holiday franchise.
---
Director(s)
Rick Jacobson
Screenplay By
Holly Hester
Date Released
1/20/2022
Where To Watch
Netflix
Genre(s)
Comedy, Romance, Young Adult
Duration
97 Minutes
Content Rating
TV-PG
Noted Cast
Izzy
Laura Marano
Thomas
Mena Massoud
Walter
Cameron Rhodes
Lauren
Phoenix Connolly
Film Summary
Izzy's family has owned a beauty salon in New York City for quite some time, and with old wiring and eccentric staff members, things have been difficult but never impossible. But, with the latest payment for repairs being $2,000? So goes Izzy's dreams of traveling and seeing life outside her boro.
That is until a prince from Lavonia, which is near Aldovia, named Thomas comes to town, and his tutor turned butler, Walter, accidentally calls Izzy's shop when looking for a more high-class hairdresser. She takes the job, is perhaps the first person the prince has met who doesn't adhere to the airs and graces he is used to, and with Walter taking a liking to Izzy, he arranges for her to come to Lavonia to do the hair and makeup for the prince's wedding.
In doing so, Walter doesn't realize he might upend the plans of both Thomas' parents and Lauren's, his soon-to-be bride, as well. Of which, said plans seem to be to their parents' benefit, not theirs, or the people of Lavonia.
Cast & Character Guide
Please Note: This is not an exhaustive list of every cast member.
Izzy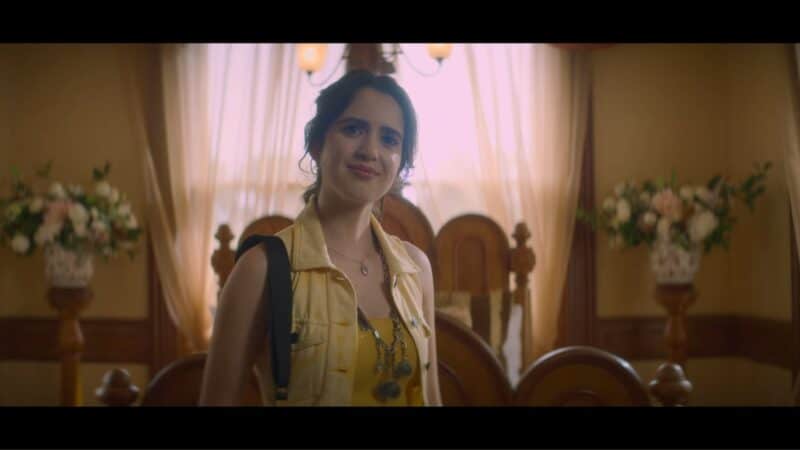 Like her father, Izzy has always been about her community and wanting to see the world. Unfortunately, she hasn't gotten to leave her neighborhood much due to her father's passing and her needing to support her mother's shop. But, everyone, despite loving her dearly, wants to see her live out her dreams yet never leave for too long. Especially her mom.
Thomas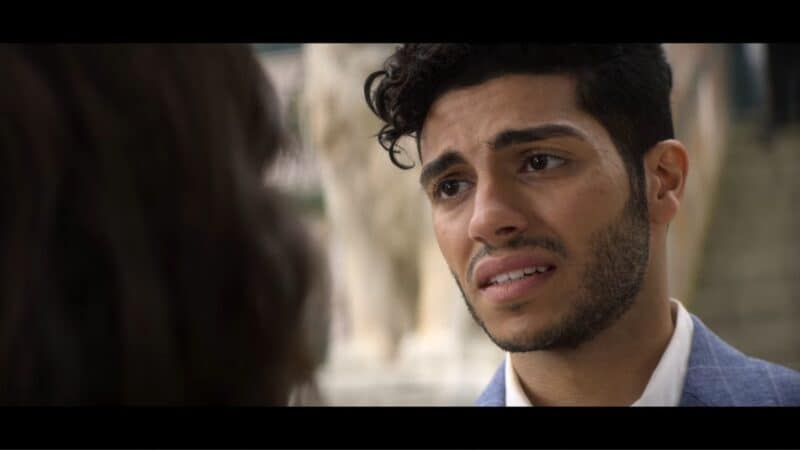 The sole heir of Lavonia, Prince Thomas, has lived a sheltered life that may have led him to get an American education and travel, yet he has never seen the other side of the tracks in his own country. In fact, despite all the traveling he has done, he remains quite ignorant about how he is perceived, thanks to his title. This makes Izzy coming into his life, with her New York attitude, a blessing, for it gives him some sense of reality outside his royal fairytale.
Walter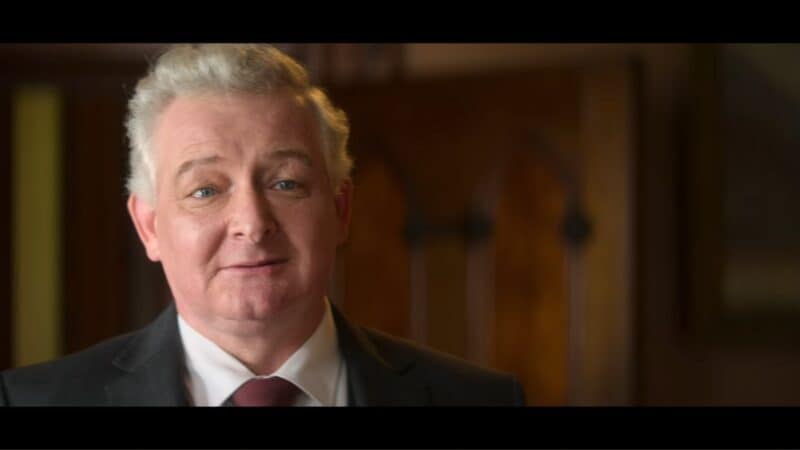 A man who once was simply a smart boy from a small village, Walter went from being a tutor to a butler for Thomas and now has no worries in the world. But, with the love of a man he once knew being sacrificed for this life, he hopes that Thomas, who he has known since Thomas was a child, won't have the same loveless life he has.
Lauren
The daughter of a Texas developer, Lauren, isn't jazzed about getting married but does like that Thomas wants to support her business ventures, unlike her mother. But is an arranged marriage worth the opportunity to finally get to realize her own dreams?
Other Noteworthy Information
Reason(s) for Film Rating: This is a perfectly tame movie without any real red flags.
Question(s) Left Unanswered
[tooltips keyword="ENDING SPOILER" content="With Thomas not marrying Lauren, what does that mean for the country's finances considering Thomas' father put them into the hole?"]
Collected Quote(s) & .Gifs
Review
Highlights
If You Love The Interconnected Aldovia Universe, This Is For You
The Royal Treatment has a holiday movie's cheesiness without the holiday. It has comical accents, cultural tropes, oblivious royals, people in power with hidden agendas, and support staff who you can warm up to in time. Plus, it has a likable lead, in Laura Marano, who gives the film heart, star power, and makes it so, despite how corny things are, you never find yourself, if you like these kinds of films, wanting to abandon the movie halfway.
Izzy's Pursuit Of Knowing People Feeling Genuine & Having A Message
Similar to A Christmas Prince and A Princess Switch, you are given an alternative if you don't find the two leads to have chemistry. In this case, we get to see, far more than the formers, Izzy amongst the people, and not just dance and eat with them, but really present the idea there was a culture and history before she shows up. I'd even submit there might be times it feels like the royal family and their drama, is just a trojan horse for you to understand how gentrification happens and who are the people who suffer because of it.
Which, yes, is not something cheesy films usually do, since they often keep things light and fluffy. However, there is no denying The Royal Treatment tried to slip some substance in there, once you got used to all the hijinks and "Will they or won't they" feelings.
On The Fence
At Times, The Accents And Tropes Can Be A Bit Much
From one of the Royal Family's staff with a French accent, the exaggerated New York accents, and so many tropes that you are left to question if this is a comedy or a personal attack, some of the characters can be a bit much. This will especially be true for those who aren't into the shared universe Netflix has made, which has characters like this in every single film.
While You Have To Appreciate Thomas Not Being A Cheater, The Chemistry Between Him and Izzy Is Weak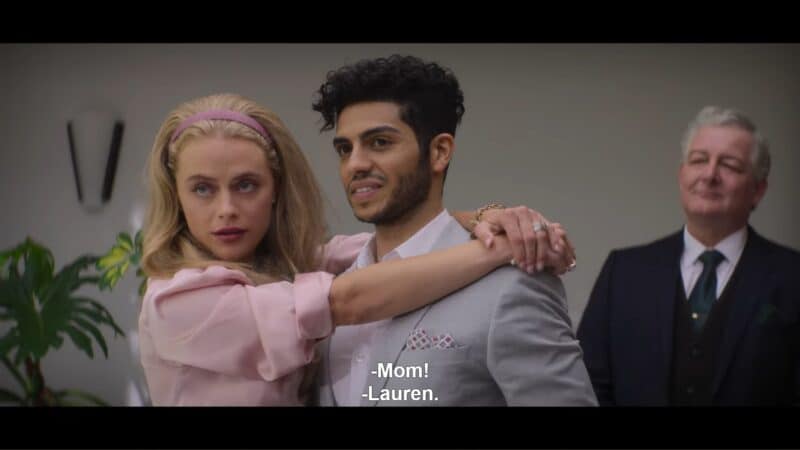 In many holiday films, the transition from strangers to friends to being together at the end of the movie often includes a murky transition because, usually, the male lead has someone. This film is slightly different because Lauren and Thomas are in an arranged marriage, and nothing happens while he is with Lauren.
But, despite the looks, the laughs, and the bond you can see as friends, there is no romantic chemistry. Rather, we get that classic, "Let's pair two attractive people together" issue here.
This isn't to say we don't like their banter but never does the friendship between Izzy and Thomas evolve to the point you think they should be together. Never mind, it does not sell you on the idea that, after two weeks, these two are in love.
Overall
Our Rating: Positive (Worth Seeing)
While the obligatory romance puts a dent in the film, due to lack of chemistry, and you can definitely tell the holiday formula Netflix has found success in was adapted to a non-holiday format, this is still worth seeing. Albeit if you like A Christmas Prince and that whole universe.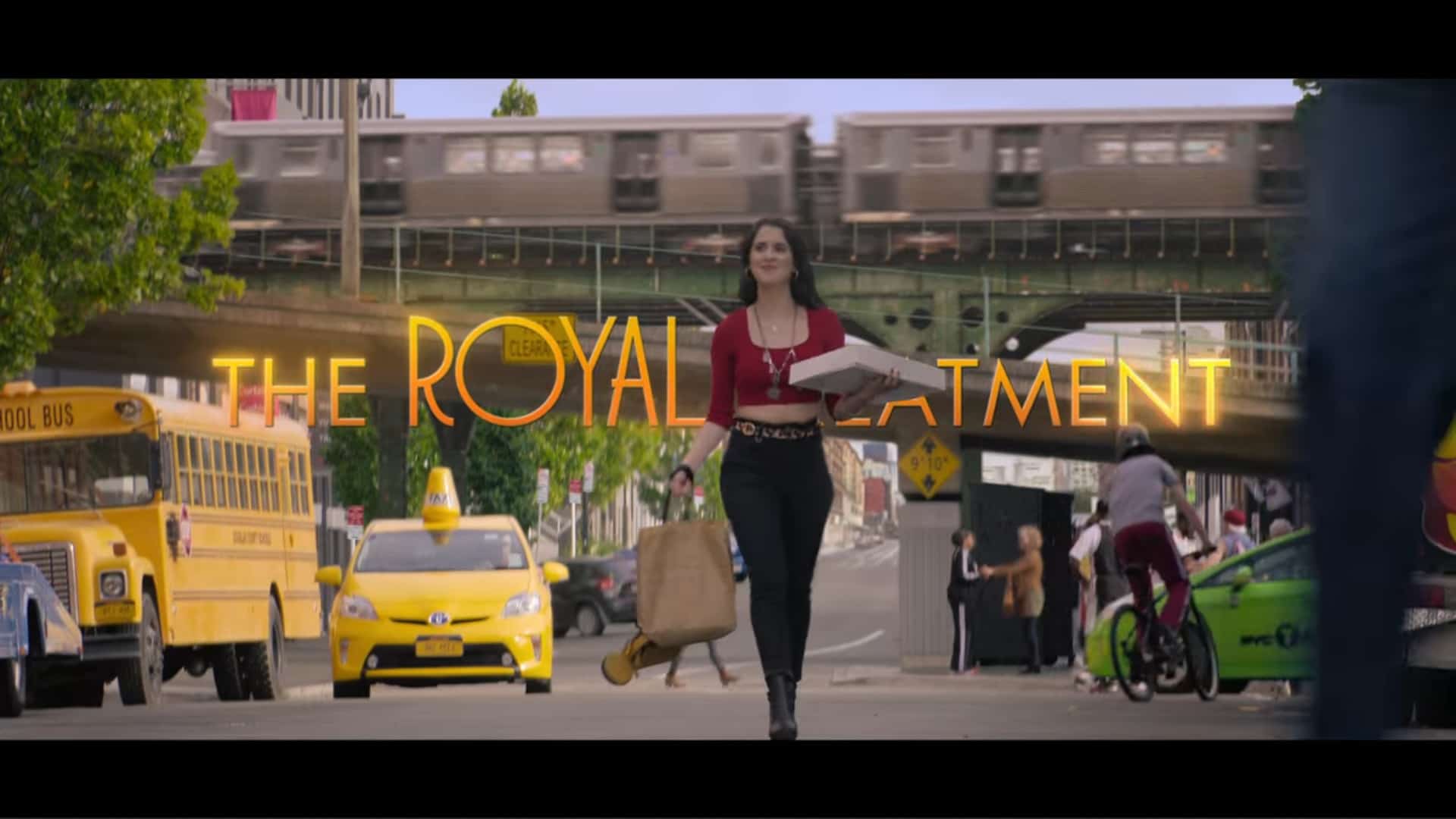 The Royal Treatment (2022) – Review/ Summary (with Spoilers)
Who Is This For?
Strictly fans of all the Netflix holiday movies featuring Aldovia or being part of that universe. It doesn't make much of an effort to win those who find those films cheesy, bland, or over the top.
Highlights
If You Love The Interconnected Aldovia Universe, This Is For You
Izzy's Pursuit Of Knowing People Feeling Genuine & Having A Message
Disputable
At Times, The Accents And Tropes Can Be A Bit Much
While You Have To Appreciate Thomas Not Being A Cheater, The Chemistry Between Him and Izzy Is Weak