While "Something From Tiffany's" has one unfortunate Holiday movie obligation, everything else about this movie will potentially make it your favorite one released this season.
Director(s)
Daryl Wein
Screenplay By
Tamara Chestna
Based On
A Book By Melissa Hill
Date Released (Prime Video)
December 9th, 2022
Genre(s)
Comedy, Romance, Holiday
Duration
1 Hour 27 minutes
Content Rating
Rated PG
Noted Cast
Ethan Greene
Kendrick Sampson
Daisy Greene
Leah Jeffries
Rachel Meyer
Zoey Deutch
Terri Blake
Jojo T. Gibbs
Gary Wilson
Ray Nicholson
Vanessa Randall
Shay Mitchell
Sophia Blake
Javicia Leslie
Finn
Connor Hines
This content contains pertinent spoilers. Also, images and text in this post may contain affiliate links which, if a purchase is made from those sites, we may earn money or products from the company.
Film Summary
It's Christmas time in New York City, and Ethan has made a trip with his daughter Daisy, with his girlfriend Vanessa soon to arrive, because he is revisiting the potential of pursuing a writing career. Mind you, he has a stable job as an English professor at UCLA, but his own original stories, rather than grading the writing of others, is his passion. On the flip side is Rachel, a baker who, with her best friend Terri, owns a shop named Gillini, which sells all kinds of pastries and goodies.
These two meet thanks to Rachel's long-term boyfriend Gary, who went to Tiffany's at the same time as Ethan and Daisy. Gary's goal was to buy a last-minute gift, a pair of diamond earrings he could afford on his salary as a tattoo artist, and Ethan, with Daisy's help, was looking for an engagement ring. But, after both make their purchase, Gary gets hit by a car, and when Ethan checks on him, he puts his bag down, and as the ambulance comes, he picks up Gary's earrings, and Ethan's ring for Vanessa goes with Gary's possessions to the hospital.
Next thing you know, as Ethan initially goes to check on Gary, at Daisy's urging, he meets Rachel and finds himself having a connection with her. This makes things awkward as Vanessa arrives in New York, Gary uses the ring to propose to Rachel, and Ethan has to figure out a way to get the ring back while trying to avoid the chemistry between him and Rachel, which could complicate everything.
Things To Note
Why Is "Something From Tiffany's" Rated PG
Dialog: A handful of curse words
Violence: No violence
Sexual Content: No sexual situations
Miscellaneous: Some light drinking, drug reference to having mushrooms
Collected Quote(s)
"Baked with love, not strategy."
— Rachel
You keep digging these holes and I keep throwing you rope.
— Rachel
Don't think so much about the mess, focus on the outcome.
— Ethan
Character Descriptions
Please Note: This character guide is not an exhaustive list of every cast member, and character descriptions may contain what can be considered spoilers.
Ethan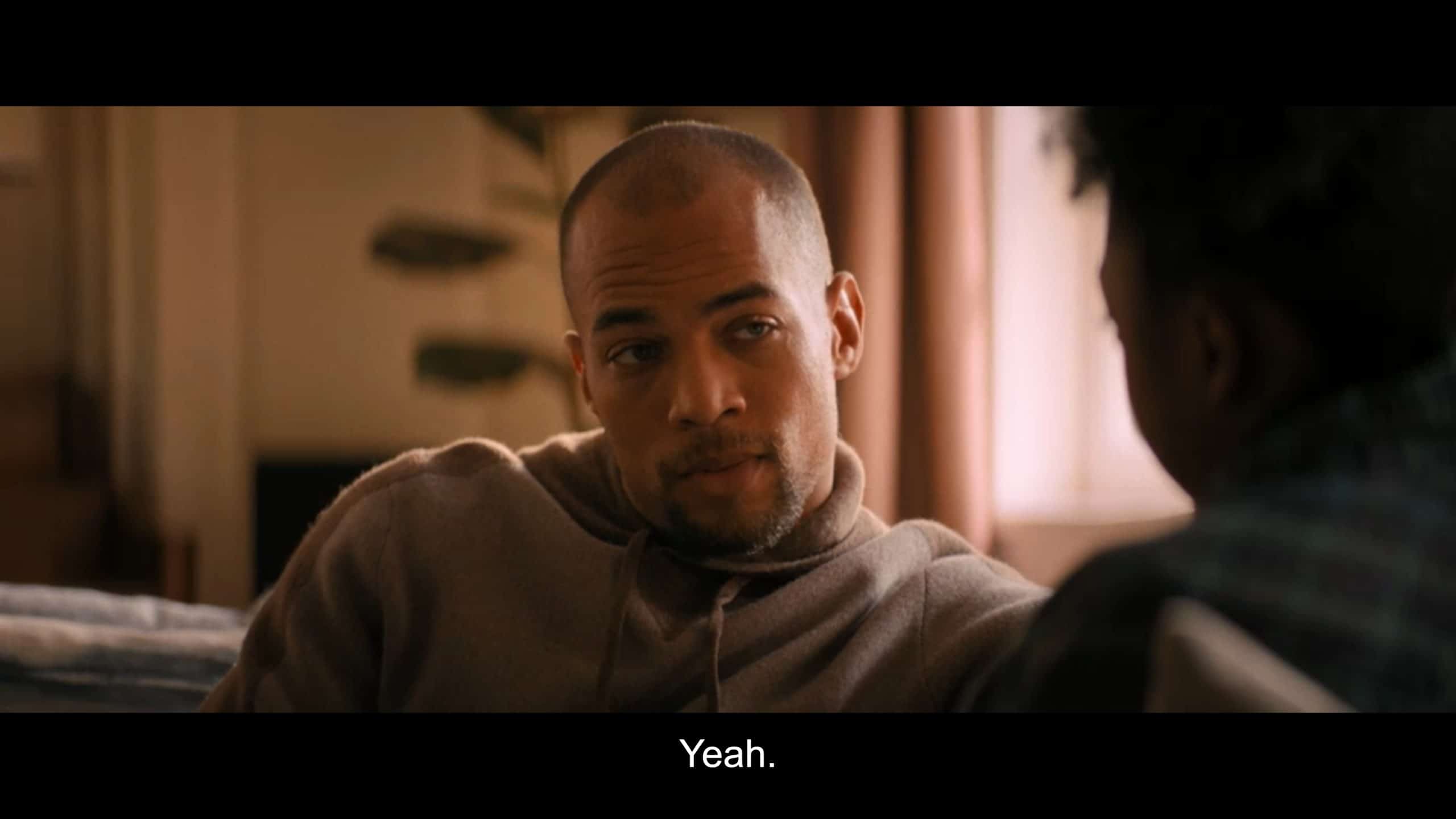 Ethan is a creative writing professor at UCLA, who originally lived in New York City, but moved out to Los Angeles, seemingly, after his first book failed to get traction.
You May Also Know The Actor From Being: Nathan Campbell in "Insecure," Caleb Hapstall in "How To Get Away With Murder," and Ronnie in "Miss Juneteenth"
Daisy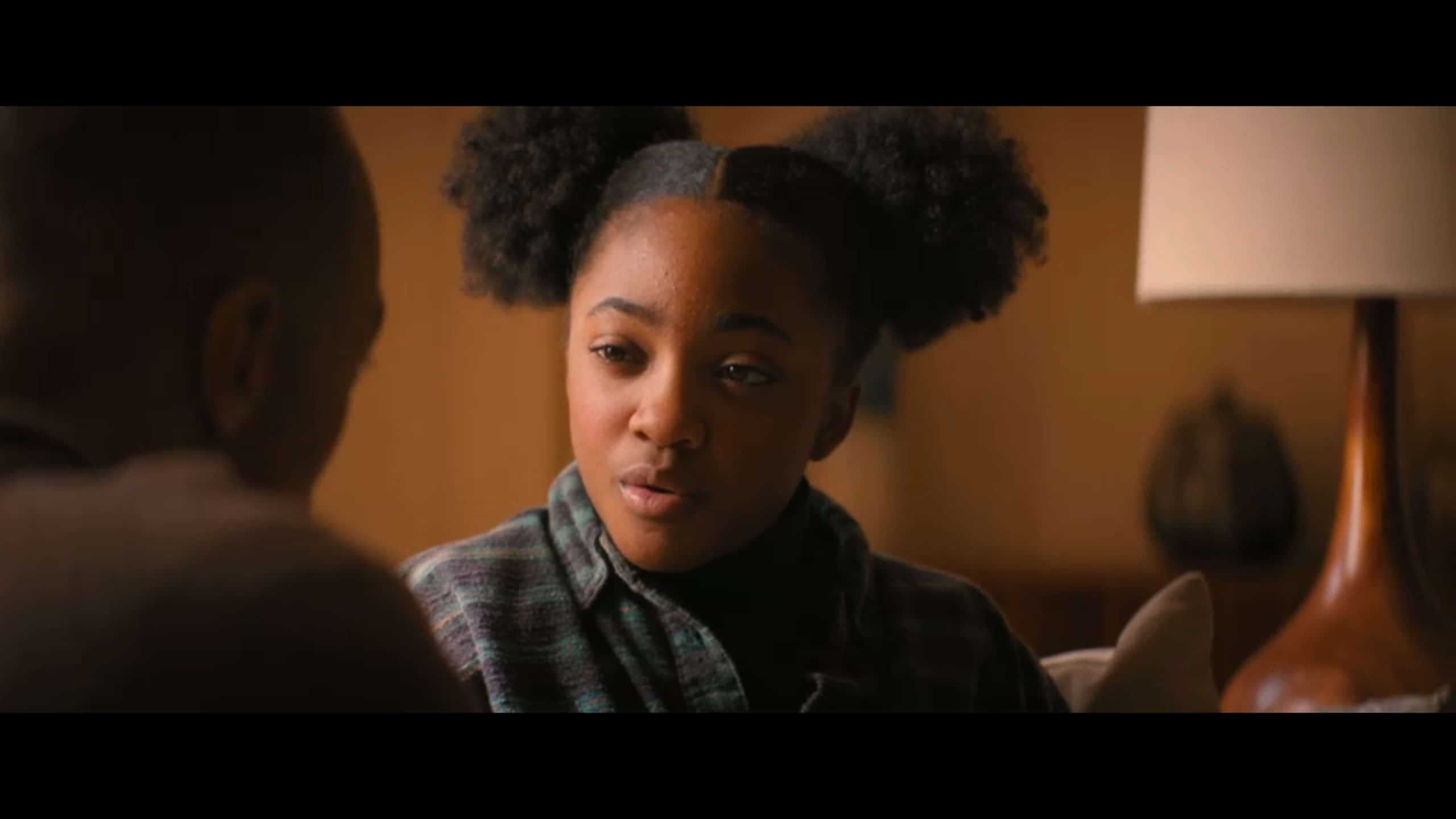 Daisy is Ethan's daughter, who is around 9 years old, whose mom died. But, while a sad fact, she has the kind of relationship with her dad that doesn't leave her dwelling on it.
You May Also Know The Actor From Being: Norah Samuels in "Beast" and Annabeth Chase in the upcoming "Percy Jackson and the Olympians"
Vanessa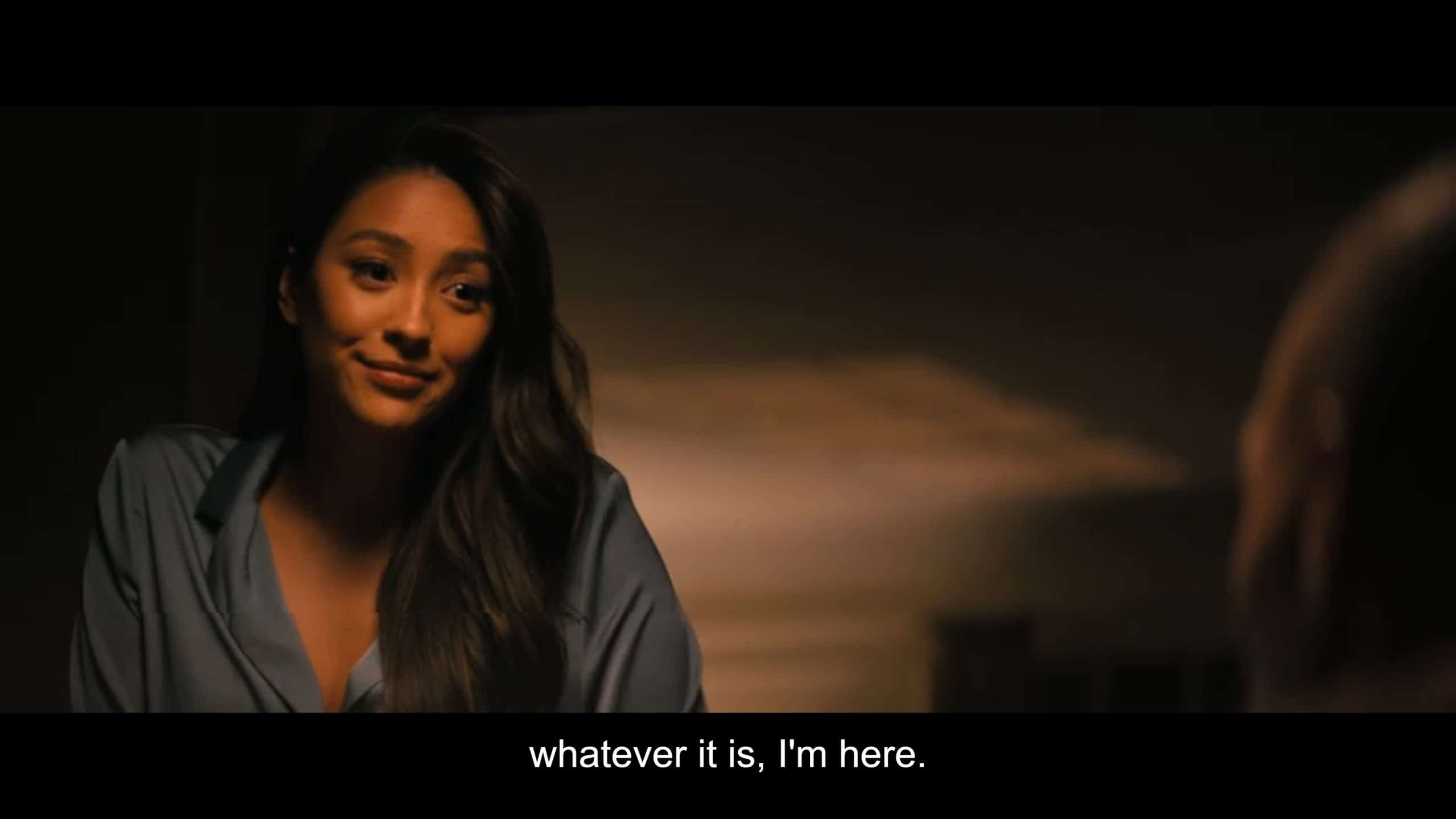 Before transitioning her career to Los Angeles, Vanessa Randall was an in-house PR person for Simon and Schuster's YA division.
You May Also Know The Actor From Being: Emily Fields in "Pretty Little Liars," an unknown role in the upcoming "Velma," Stella cole in "Dollface," and Peach Sallinger in "You"
Rachel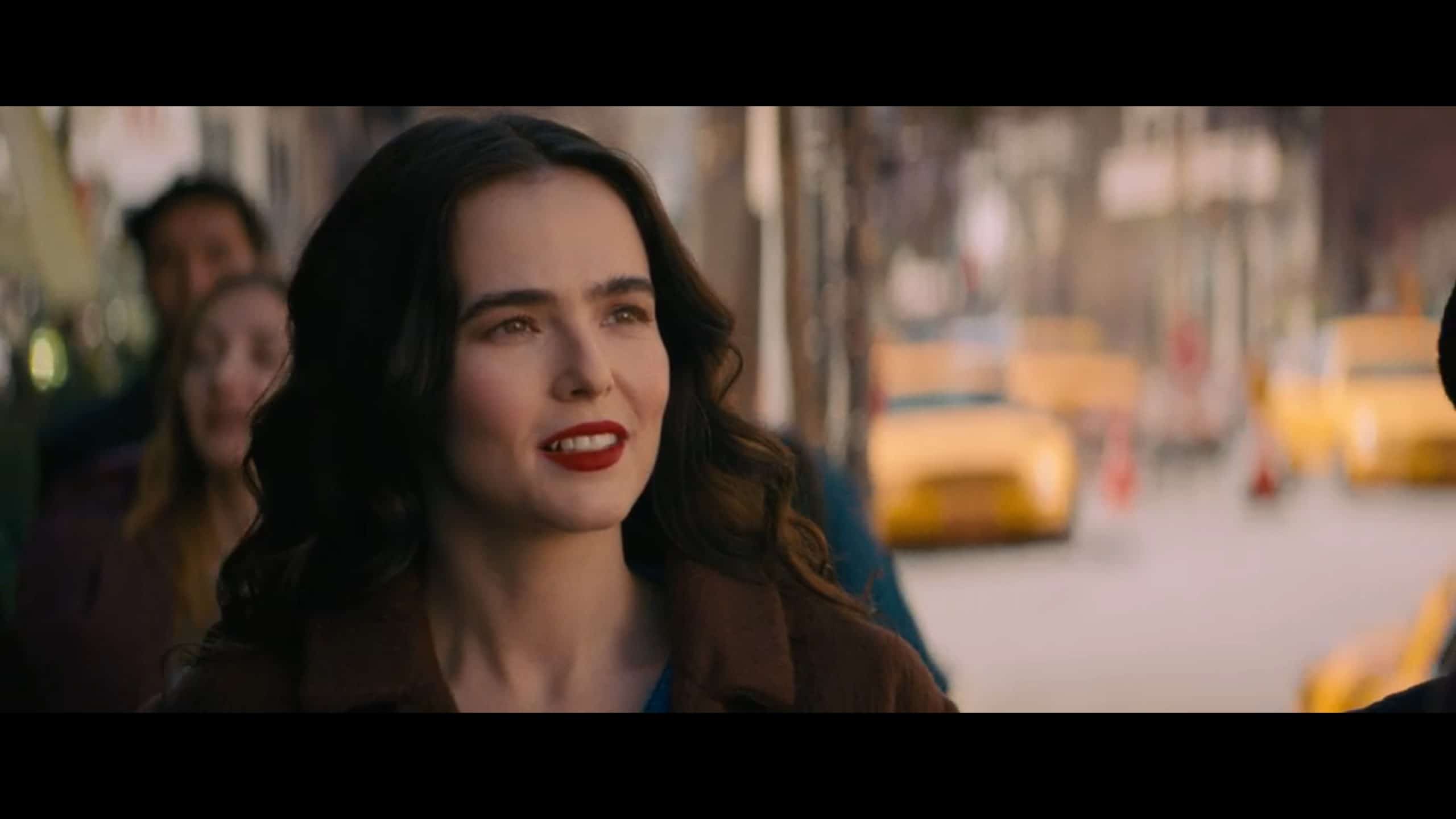 A baker from queens, Rachel finds kneading bread and learning about all the other kinds of goods people can make and eat relaxing. Hence, even after her first restaurant failed, she kept at it because she loves what she does so much.
You May Also Know The Actor From Being: Mable in "The Outfit," Danni in "Not Okay," Samantha Kingston in "Before I Fall" and Infinity Jackson in "The Politician"
Terri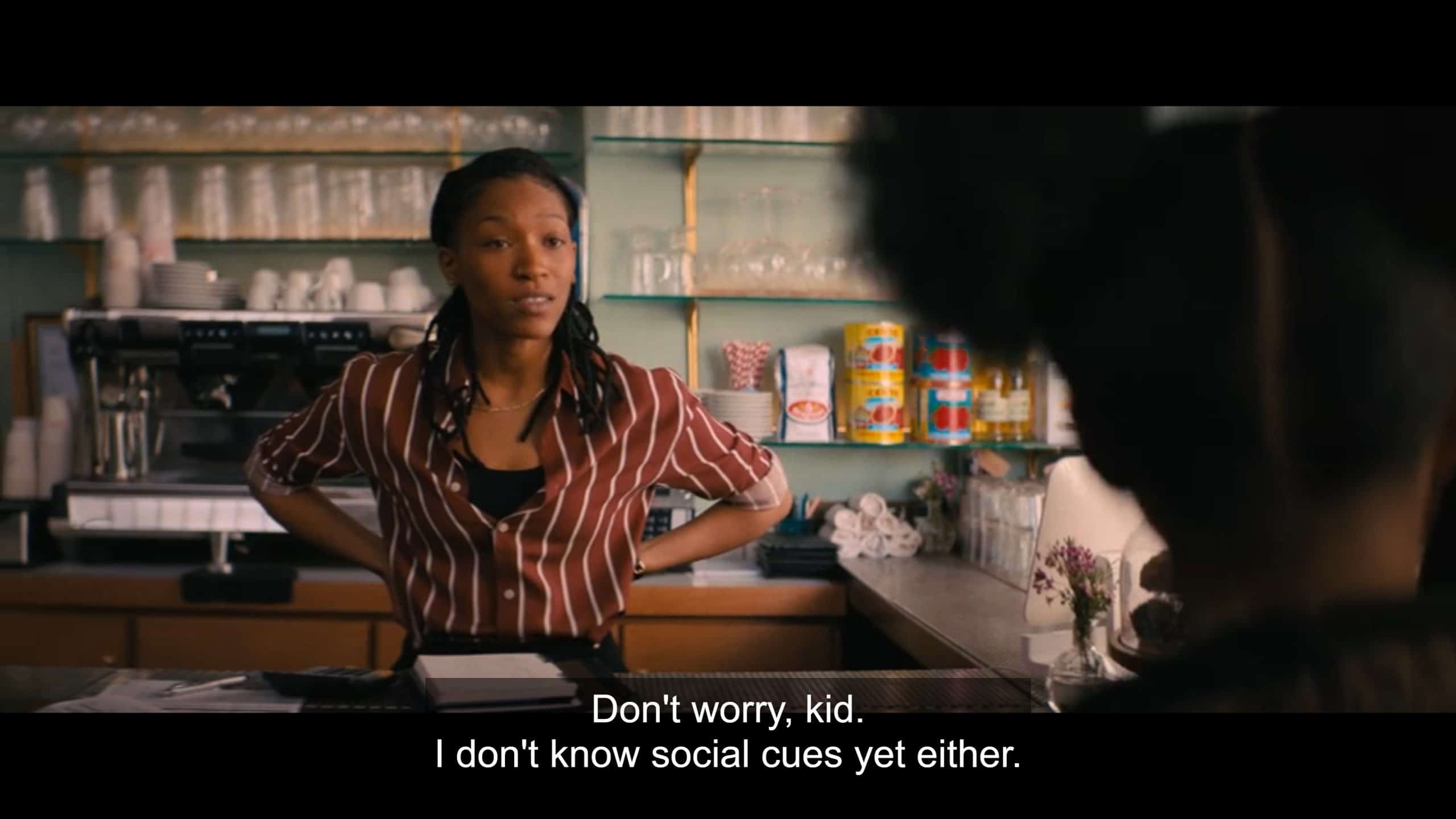 Terri is Rachel's business partner and best friend since at least 7th grade; she is Sophia's wife and is someone who, like Daisy, isn't afraid of embracing an awkward moment and making people uncomfortable.
You May Also Know The Actor From Being: Hattie in "Twenties," Mollie in "Fresh" and Tiffany (voice) in the upcoming "Jodie."
Gary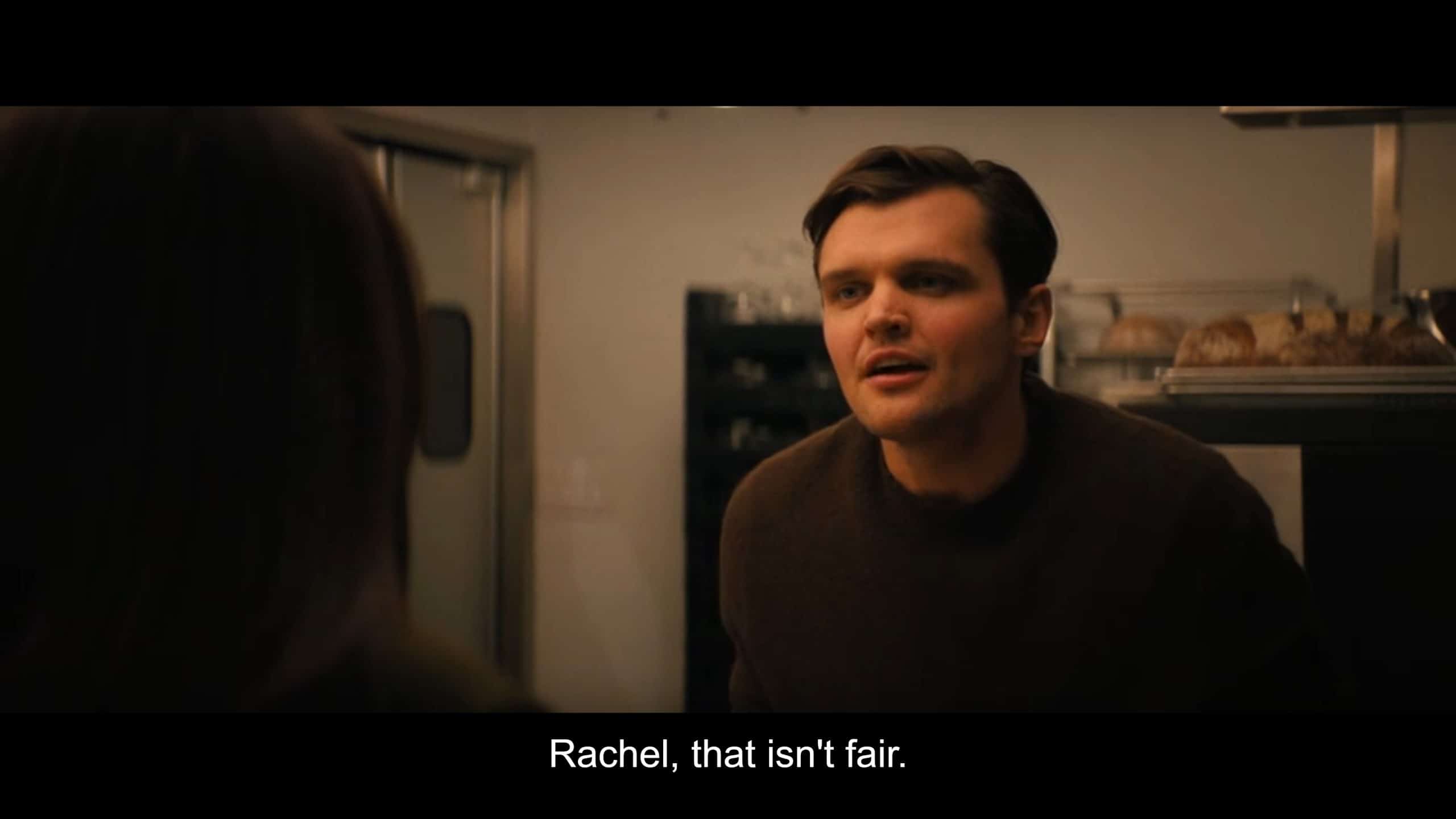 Gary is an up-and-coming tattoo artist and Rachel's boyfriend of three years, who gets into an accident while crossing the street, looking at his phone, which sets everything in motion.
You May Also Know The Actor From Being: Ray in "Licorice Pizza," Jim in "Promising Young Woman," and Ray Hall in "Panic"
Sophia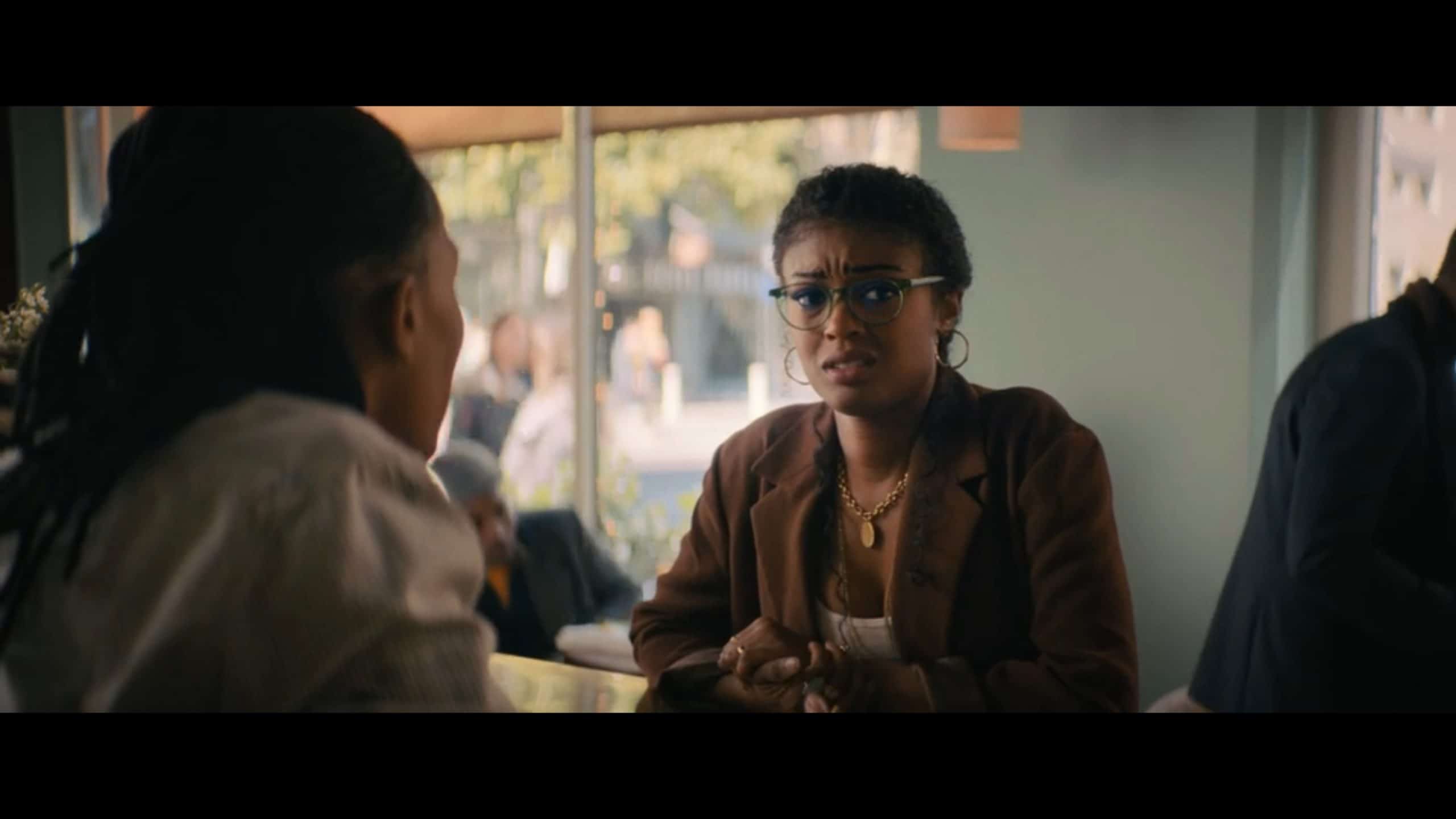 Not much is known about Sophia beyond her being Terri's wife and their relationship's foundation beginning while Sophia was with someone else.
You May Also Know The Actor From Being: Ryan Wilder aka Batwoman in "Batwoman," Corina James in "Always A Bridesmaid," Mo in "Hello Cupid Reboot," and Paris Duncan in "The Family Business"
Finn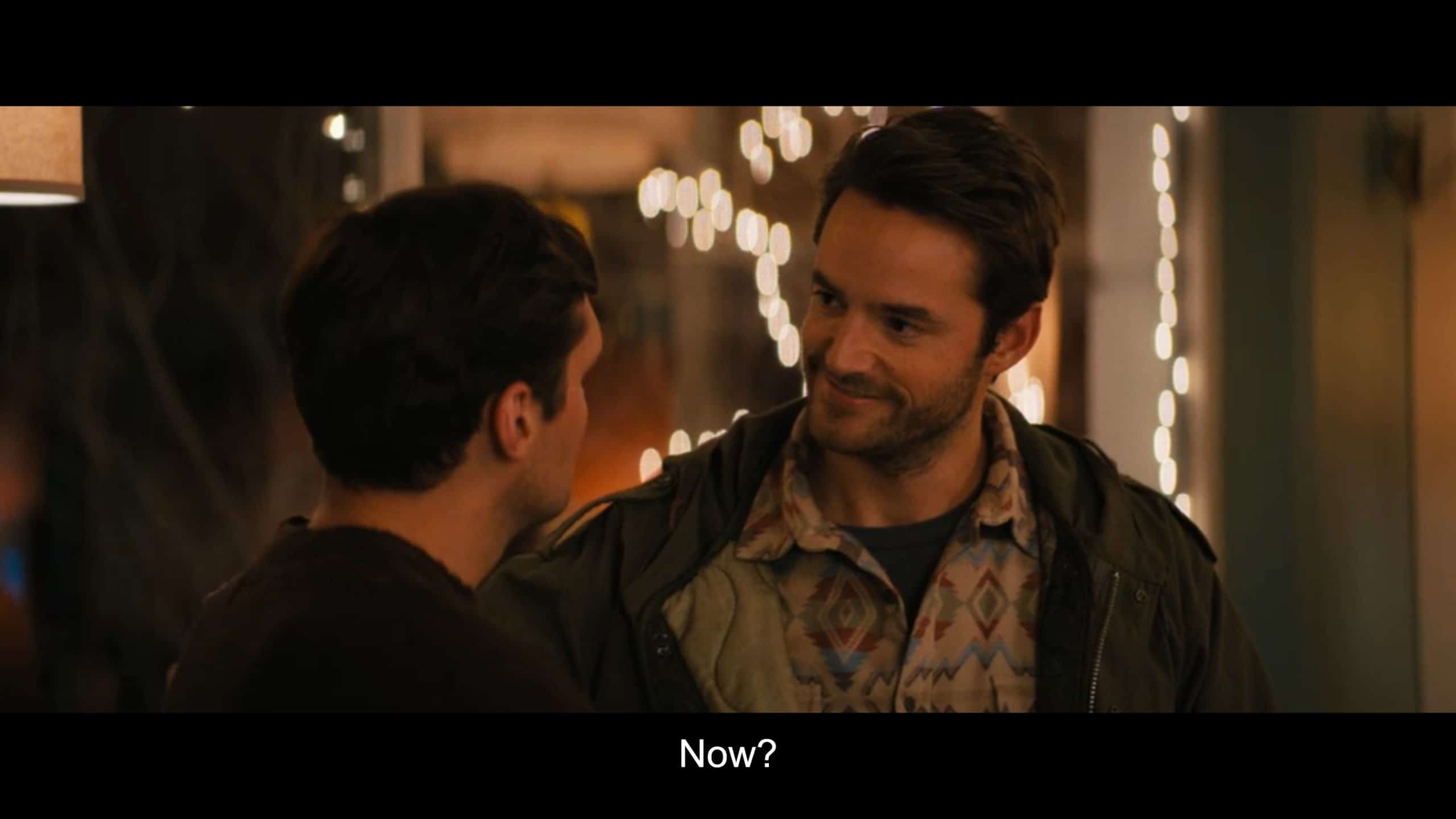 Finn is Gary's cousin who is able to see Gary as he is, rather than as Rachel does with rose-colored glasses.
You May Also Know The Actor From Being: Jeremy in "Dollface"
Review
Our Rating: Positive (Worth Watching)
Notable Performances or Moments
When It Clicked For Ethan and Rachel
While Ethan is asking about Gary, seemingly contemplating whether he should just let him have the ring, he finds himself talking to Rachel, getting to understand her relationship with him, and it seemingly clicks. The two have hung out before, but her investment in what could be his next novel, this kindness that doesn't come with ease from Vanessa, it seduces him. Combine that with Ethan, previously showing up for Rachel in a big way, and you can see how these gestures lead to something clicking in both of them, but Ethan is a bit more aware of it, and you see it all over Sampson's face that, if Ethan continued talking to Rachel, and being around her, he'd do something he could regret.
It's at that moment you realize these two are hooked, and this went from something friendly to them both realizing the other possesses the qualities they not only don't get in their current relationship but what they are longing for.
Highlights
Ethan and Daisy's Relationship
What I appreciate about Ethan and Daisy's relationship is that it allows us to see both Daisy as an individual and her father's child. For example, there is one scene of him doing Daisy's hair. Nothing complicated, he isn't braiding it, but you get the sense that, as a single father, he made sure his baby's hair isn't out here looking a mess. And in return, you can see while Daisy does get a little familiar with Ethan, she knows where the line is. She is comfortable enough to speak up, be herself, and not fear retribution, even when she makes things socially awkward.
This allows you to fall in love with their relationship and see Ethan as a good guy. Not to forget, see Daisy as more than most kids get to be in movies like this, which often is a sign that someone found their parent attractive once and they had sex.
Terri – Far More Than A Best Friend, And Damn Near A Scene Stealer
We highly value good supporting characters, and Terri deserves to be put on a pedestal. Yes, she is Rachel's best friend and business partner, who is a bit messy. However, her life doesn't revolve around Rachel. She has her own story with her wife, Sophia, and a dynamic with her that makes you wish you got more of them.
Then, on her own, Terri is funny. She seems like a grown version of Daisy in some ways, and as the drama begins between Ethan, Gary, and Rachel, she asks and does all the right things to get into the mix but never be in the center of the drama. Mainly since she knows how she and Sophia got together, and Rachel isn't afraid to bring it up.
Zoey Deutch's Charm
Let me start off by saying Deutch's charm is double-edged. On the one hand, her charm makes it so she has chemistry with damn near anyone she has a scene with, from Gary to Daisy. However, the problem is that you see Zoey before you see Rachel. Now, this doesn't mean you don't get into her character's story, and like hearing her romanticize how Zoey and Gary's relationship started. But, as I was taking notes, I can tell you that I wasn't getting lost in her character and kept writing "Zoey" instead of Rachel, since Deutch has found a niche as a romantic comedy lead. I'd even say, if it wasn't for doing films like "Not Okay" and "Buffaloed," could easily allow her to be typecast. Because there is such an ease to her being a love interest, you could see her just be on autopilot and still win you over.
The Soundtrack
While I won't say the soundtrack will have you asking your phone who sang the song so you can revisit it later, the various tunes, from Etta James to The Temptations and others laced throughout the movie, are perfectly placed. Note: All of them, hell, most of them aren't holiday songs. Yet they fit the moment perfectly in ways that enhance the scene rather than fill in the silence or compete with the dialog.
On The Fence
That Usual Holiday Romance – They Are With Other People, But Perfect For Each Other
I'm tired, are you tired? The whole "The leads are with someone else, but they would be perfect for each other" is getting really old. I get it. A lot of relationships begin with a rough transition from the last relationship. However, with so many holiday movies using this very weird meet-cute situation and expecting us always to see the leads as too cute to want to damn them for auditioning for their next relationship while in their current one? It's getting difficult.
Now, grant you, out of damn near all the holiday movies we've watched that have done this, Rachel and Ethan are probably one of the few to whom we are willing to give a pass. But, considering how they set up justifying Ethan and Vanessa's relationship ending, there remains a need to give "Something From Tiffany's" the side eye.
Vanessa and Gary
The problem we have with Vanessa and Gary is how things don't fall apart for their relationship until the end. For Vanessa, things seem wonderful. Is Ethan over the top, giddy, and in love? No. However, he could be different and doesn't act like a child on Christmas when it comes to who he loves. It's not the norm for romantic comedies, especially those that are focused on Christmas and New Years, but he could simply be different.
Yet, instead, they chop away at that relationship little by little, and while you can see Vanessa making an effort, all it takes is one thing said by Daisy and a few moments that Vanessa can take the wrong way to blow everything up. Then with Gary, I'll give the movie this, he got built up as a character. Vanessa, we -learn, worked as an editor for Simon & Schuster, the book company, and that's how she met Ethan. But, as for us really getting to know her? That wasn't an option.
Gary, on the other hand, while we may not see him do tattoos, we see him at his job, see an article about him that Rachel helped set up, we get this long story about how he and Rachel met and what led to them falling in love. Also, he is given an entire personality. So when it is time for him to do something for Rachel to question their relationship, while it is sudden and all caused by Gary's cousin, Finn, saying maybe two to three lines, you get it.
Which is why we're on the fence about these two. You know from the start that they will not stay with their partners in the end, but between Vanessa having minimal development and Finn delivering a handful of lines destroying everything? It's disappointing that no movie tries to make it complicated for someone to hop from a multi-year relationship to another after knowing someone for a matter of days.
Who Is This For?
Those who can get past the lead couple being in relationships with other people, as they are tempted, because of an undeniable chemistry, with someone they just met. Oh, and those who like best friend characters like Terri, who stay in their lane, but by no means are treated as secondary, boring, or without a life of their own worth becoming invested in.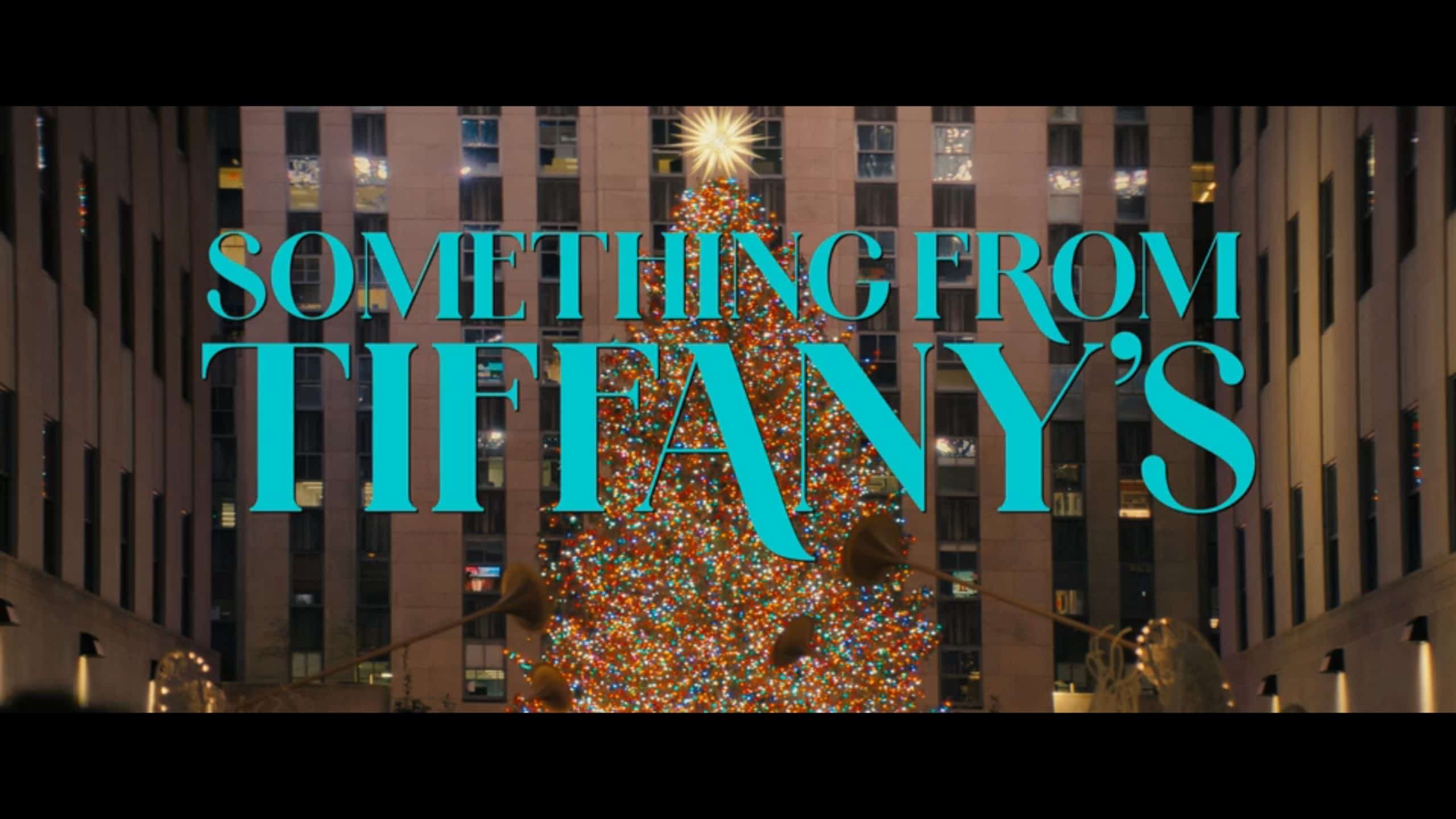 Something From Tiffany's (2022) – Review/ Summary (with Spoilers)
Overall
"Something From Tiffany's" may have a few formulaic parts that are disappointing, but Zoey Deutch and Kendrick Sampson's chemistry is undeniable.
Highlights
Ethan and Daisy's Relationship
Terri – Far More Than A Best Friend, And Damn Near A Scene Stealer
Zoey Deutch's Charm
The Soundtrack
Disputable
That Usual Holiday Movie – They Are With Other People, But Perfect For Each Other
Vanessa and Gary