In a short so good you wish you were playing it, In Vaulted Halls Entombed feels like a series of cut scenes from a AAA game.
---
Director(s)
Jerome Chen
Screenplay By
Philip Gelatt
Date Released (Netflix)
5/20/2022
Genre(s)
Action, Fantasy, Sci-Fi, Animation
Duration
15 Minutes
Content Rating
TV-MA
Noted Cast
Sargent Coulthard
Joe Manganiello
Harper
Christian Serratos
This content contains pertinent spoilers.
Film Summary
Sergeant Coulthard and his team were originally tasked with rescuing hostages and eliminating insurgents. However, they discover that an assumed hideout for the insurgents is a cave that holds much more than a series of mountain tunnels.
Things To Note
Reason(s) for Film Rating: Cursing (Minimal, considering the situation), Violence (Gun Violence, Body Mutilation)
Question(s) Left Unanswered
Was that Satan?
Character Descriptions
Please Note: This character guide is not an exhaustive list of every cast member, and character descriptions may contain what can be considered spoilers.
Sergeant Coulthard
The head of Delta Zero Three.
Harper
Harper is from Rhode Island and is part of Sgt Coulthard's team.
Review
Highlights
Wishing This Was A Game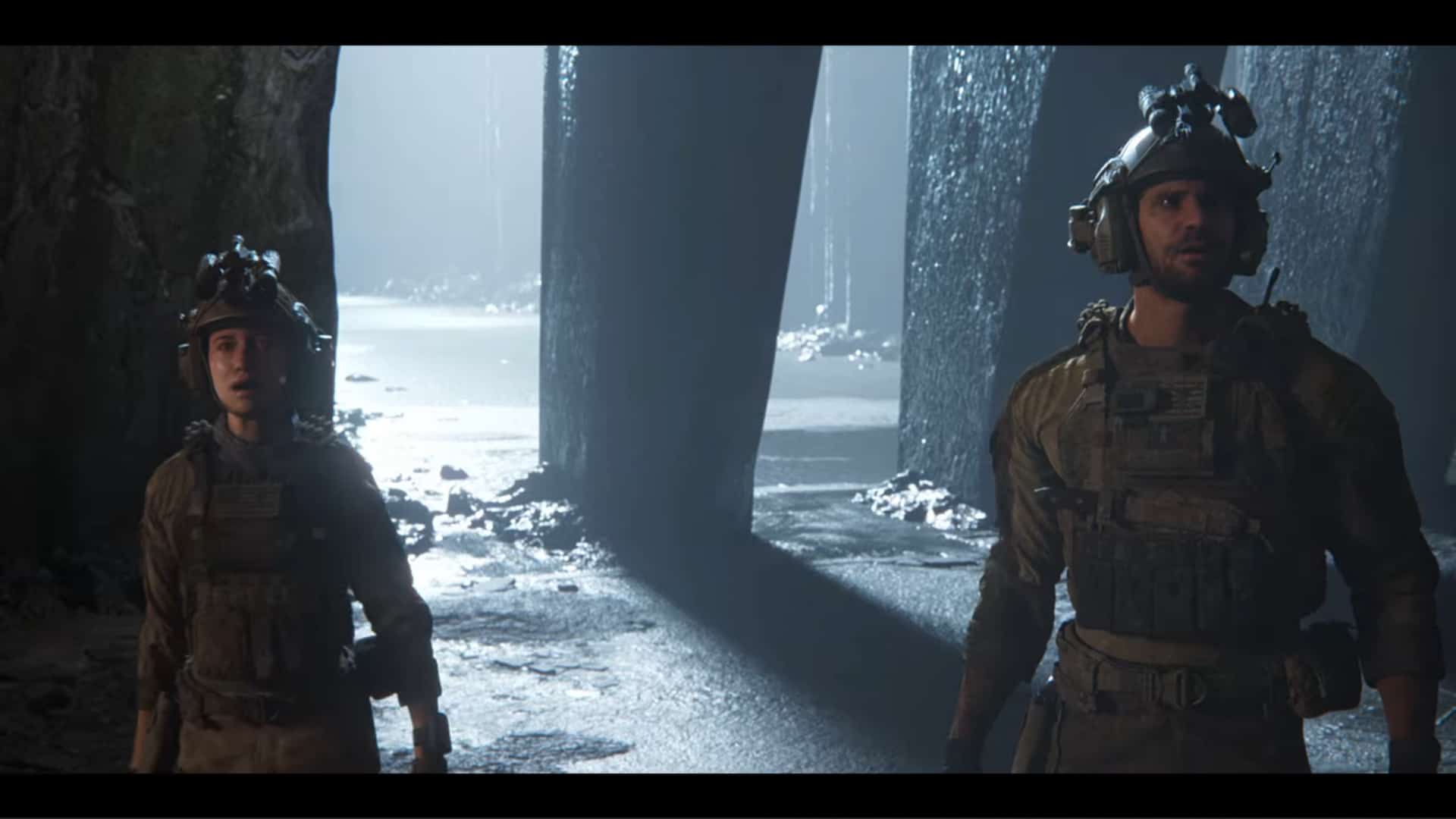 What separates shorts, or what could be considered self-contained episodes in Love Death + Robots case, is that wanting more isn't bad. With a movie, or a series, being left wanting more is a flaw in a multitude of ways. But in the case of In Vaulted Halls Entombed, that isn't the case. You want to learn more about Sgt Coulthard's team, what happened to his team member Harper after seeing what looked like Satan. Never mind, who or what put all of those spider-like monsters in the tunnel? Oh, and who did that statue represent before members of Sgt Coulthard's team go to the tomb?
Add this to the list of entries that hopefully get expanded on.
Overall
Our Rating: Positive (Worth Seeing)
In Vaulted Halls Entombed may seem like another military shoot 'em up, but with a potential religious figure and there potentially being more to offer here than a guns blazing display, this stands above some of the other gun-toting shorts of Volume III.
Who Is This For?
Those who want a mix of military guns-blazing action, sci-fi, and maybe a couple of drips of religion in there to make the perfect cocktail.
Movie Directory
On The Radar
---
Ratings
---
Special Categories/ Tags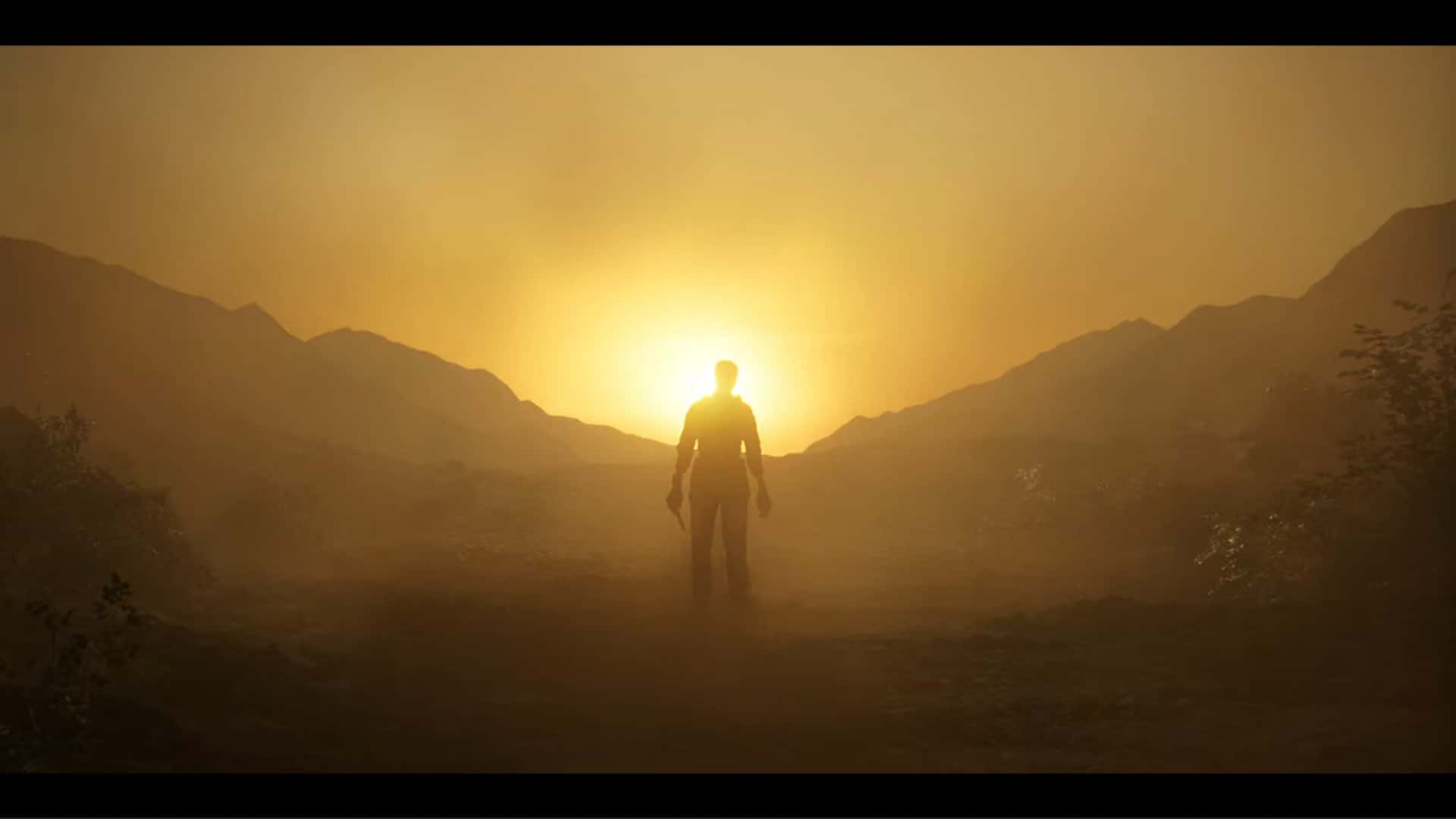 Love Death + Robots: In Vaulted Hall Entombed (2022) – Review/ Summary (with Spoilers)
Overall
In Vaulted Halls Entombed presents something a little different from the rest of Volume III by potentially bringing religion into things and giving a presentation worthy of a video game.
Highlights
Wishing This Was A Game