Hallelujah (2022) – Review/ Summary (with Spoilers)
In this emotional short, two men, unprepared to raise kids, contemplate if they will take on their niece and nephew's rearing.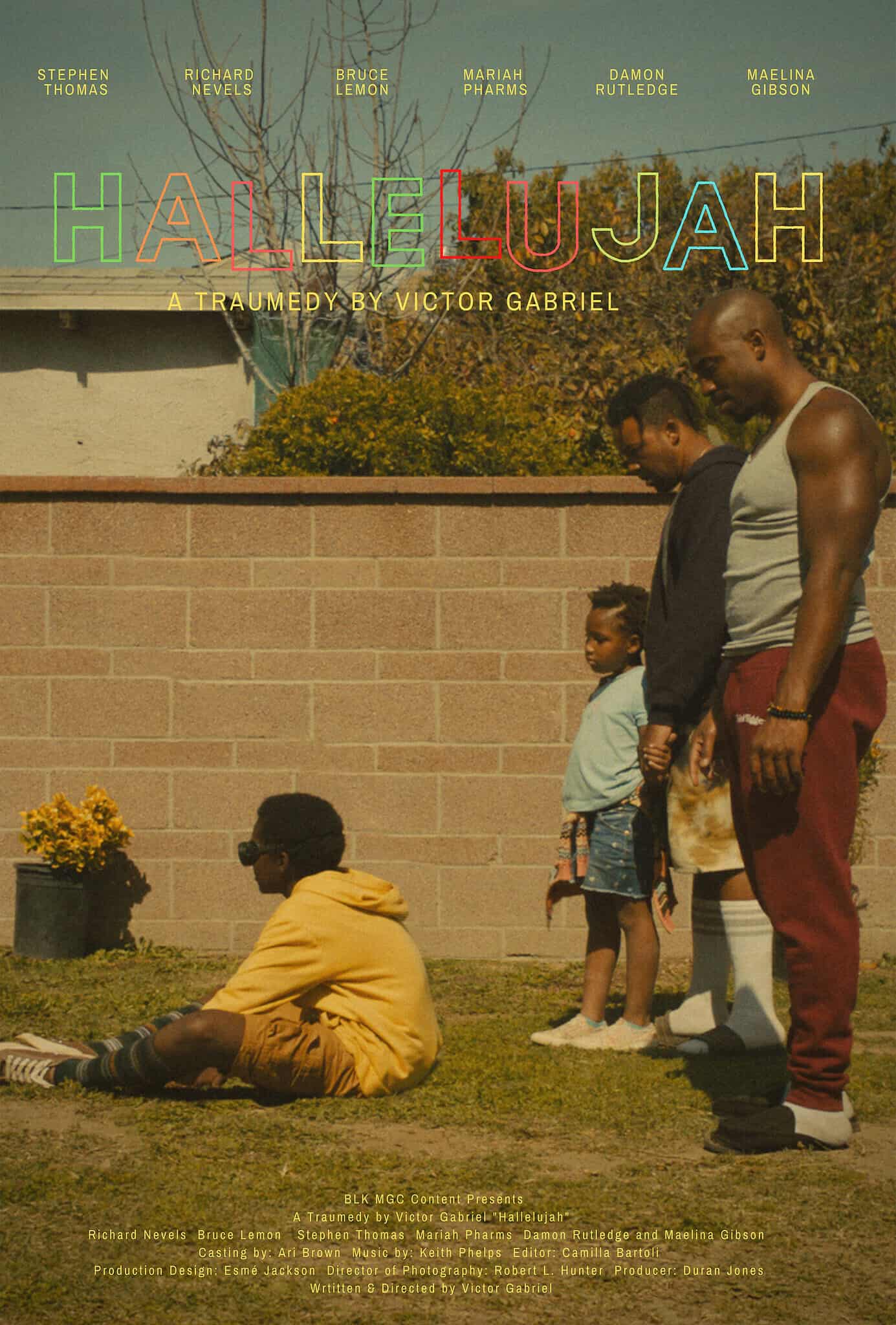 In this emotional short, two men, unprepared to raise kids, contemplate if they will take on their niece and nephew's rearing.
---
Director(s)
Victor Gabriel
Screenplay By
Victor Gabriel
Date Released
1/20/2022
Where To Watch
Film Festival (Sundance Film Festival)
Genre(s)
Drama, Young Adult, Family
Duration
14 Minutes
Content Rating
Not Rated
Noted Cast
Hallelujah
Stephen Thomas
Leroy
Damon Rutledge
Sheray
Maelina Gibson
Chetty
Richard Nevels
Paper
Bruce Lemon
Lila
Mariah Pharms
Film Summary
13-year-old Hallelujah is a weird kid. Thanks to his dad, Leroy, he is well-read, and add in his mother, Sheray was a bookworm and also eccentric too? It makes the idea of Chetty and Paper, Leroy's younger brothers, being tasked with raising Hallelujah and his 7-year-old sister Lila a lot to take on. After all, Chetty and Paper don't have kids, lack the stability these kids need, but this is their brother's seed and his baby girl. So, the question is, are they ready to grow up, or will they hope someone else is ready for the task?
Cast & Character Guide
Please Note: This is not an exhaustive list of every cast member.
Hallelujah
13-year-old Elijah is a unique kid to many. He is well-read, different from others kids one may find in Compton, and a bit of an anomaly to his uncles. Yet, he is his father and mother's son, no doubt about that.
Leroy
Leroy was the rock in his brothers' lives. He may not have raised them like his own, but he was a role model for them.
Sheray
Sheray was Leroy's match and partner with whom he saw eye to eye on many things. Though, she seems a bit more hopeful for the fate of their kids than him.
Chetty
Like Paper, Chetty's upbringing wasn't easy, and life hasn't really been better since becoming an adult. However, he is trying to make a way.
Paper
By the way he acts, you would think Paper is the baby of his brothers and definitely one who isn't necessarily looking to grow up anytime soon. But with two kids looking at him to potentially step up, he may decide it is finally time.
Lila
While 7 years of age, Lila is intelligent like her brother and parents. She may not cite books from memory like her brother, but her emotional intelligence can not be understated, and it could be seen as the salve that saved her brother's life.
Other Noteworthy Information
Reason(s) for Film Rating: Cursing, Depiction of Suicide Attempt, Gun Violence (No dead bodies shown or blood)
Review
---
Community Rating:
---
Highlights
It Knows How To Bring You To The Point Of Tears, Then Insert A Laugh Without Undercutting The Situation
Laughing to keep from crying is a motto in many Black households, and for some, it is even a lifestyle. In Hallelujah, as we watch the title character struggle with the events that have led his uncles to become his possible guardians, we see this trauma response in action. We watch as a boy, while citing from a book he read, try to use a hose to hang himself.
But, following that, so comes the lowkey jokes of his uncles using ebonics, Lila making faces to make her brother feel better, and you getting flashbacks of Leroy and Sheray arguing the versatility of corn flakes. In some ways, you could easily find this mind-boggling how the transition from dark topics to comedic moments happen, but what Hallelujah captures is part of the Black experience regarding survival tools. For to dwell on all the terrible things that happen in our lives, neighborhoods, to our families, that would be the end of us. So while we can't push everything down and avoid it, many of us have found a way to process our trauma through jokes and laughter, for by putting a buoyant spin on tragedy, it lightens our load.
Which, through Chetty and Paper's handling of their nephew's suicide attempt and being tasked with raising two kids, you get a taste of.
Overall
Our Rating: Positive (Worth Seeing) – Recommended
It's always a strange thing, when you watch a slew of movies, shorts, and TV episodes to get emotional while watching something. For just as you think you have built up a callous to urban dramas, kids dealing with negative emotions, and things like that, then comes productions like Hallelujah, which cleanse your mental palette. Ultimately reminding you that, while you may liken yourself numb to a type of story or experience, that was because of how other people told the story. There are many who, like Gabriel, can put their own spin and put you right back in that vulnerable state you thought was no longer possible.
Hence the recommendation for Hallelujah pursues honesty in dialog and in showing us Black people, even when from the same family and area, aren't a monolith, it works on more levels than many may give it credit for.
[ninja_tables id="46802″]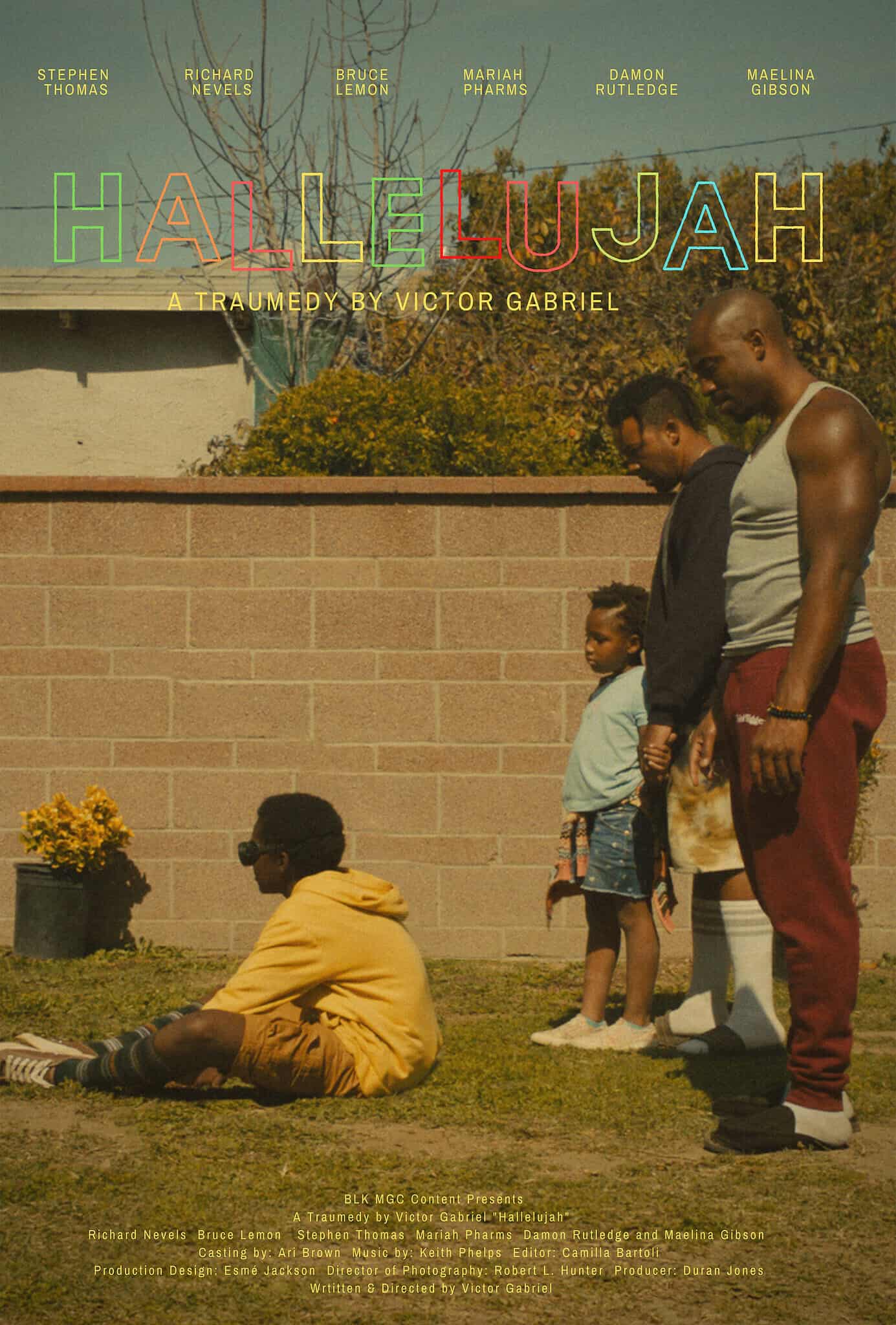 Hallelujah (2022) – Review/ Summary (with Spoilers)
Who Is This For?
If you are someone who likes the idea of families coming together after tragedy, with said family members being opposites of each other, yet reliant on one another just the same? This is for you – especially if you like getting emotional.
Highlights
It Knows How To Bring You To The Point Of Tears, Then Insert A Laugh Without Undercutting The Situation