Rim of the World – Summary, Review (with Spoilers)
---
Community Rating: 0.00% (0) - No Community Ratings Submitted (Add Yours Below)
---
This post may contain affiliate links and spoilers. Please read our disclosure policy.
---
Thanks to a slight 80s vibe, and the chemistry of the cast, Rim of the World is an entertaining feature which definitely is in tune with Netflix's brand.
---
Director(s)
McG
Screenplay By
Zack Stentz
Date Released
5/24/2019
Genre(s)
Adventure, Action, Sci-Fi, Teen, Comedy
Good If You Like
Teen Group Of Friends Saving The World
Isn't For You If You
Aren't Able To Deal With The Ridiculous Dialog Of Unqualified Camp Counselors
Noted Cast
Alex
Jack Gore
ZhenZhen
Miya Cech
Dariush
Benjamin Flores Jr.
Gabriel
Alessio Scalzotto
Logan
Andrew Bachelor
Images and text in this post may contain affiliate links which, if a purchase is made, we'll earn money or products from the company. Affiliate links and external links include an upward facing, superscript, arrow.
Rim of the World Plot Summary
It seemingly was going to be a crappy summer. Alex was being coerced to go to some kind of adventure camp, ZhenZhen due to issues at home, like Dariush, and as for Gabriel? Well, let's just say the summer hasn't been too kind to him. But as aliens invade the planet, they find themselves forced to set their personal issues aside for they have to join together and save the world.
Question(s) Left Unanswered
Where the alien dog that was in the basement go? Zhenzhen escaped it, but she didn't kill it.
Why did the aliens invade?
How come we saw only one big alien on the ground, and the rest were alien dogs? Did no ship decide to land and do a ground assault?
Highlights
Zhenzhen & Alex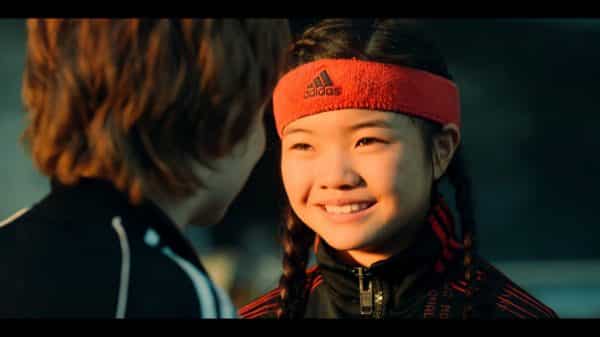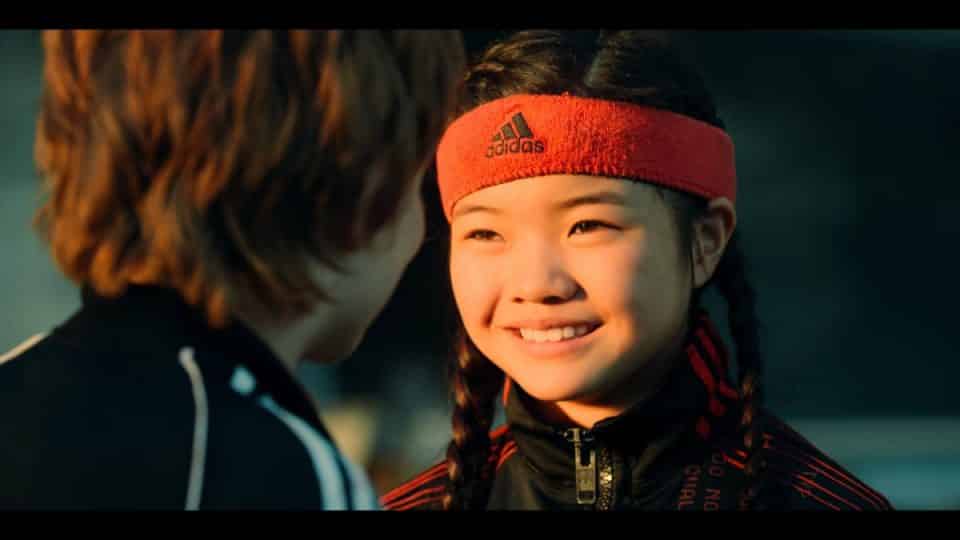 Who doesn't like a pair in a movie you can ship? But what makes these two cute is that Alex is this adorable, shy guy and Zhenzhen this badass, who did lowkey seem like a stereotype at first. But as they grow and reveal themselves to each other, they become so cute.
Everyone's Personal Issues
With an assumed average age of 13, it was clear these kids aren't babies. From the get-go we witness that Alex is dealing with major trauma associated with his dad, and each kid is dealing with something. And it is because of their various issues which makes them bonding across the film have an emotional impact.  Not to the point of bringing you to tears, but loving the fact they found at camp what they didn't have a sense of at home.
The Dialog Of Black Characters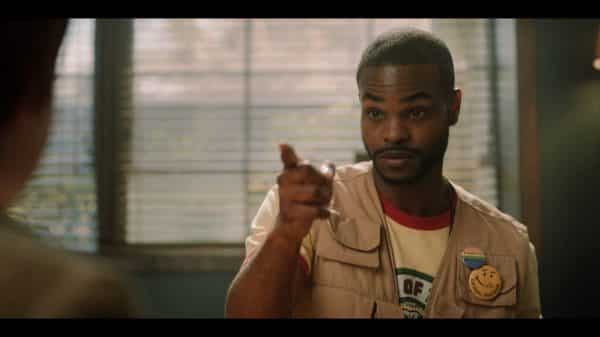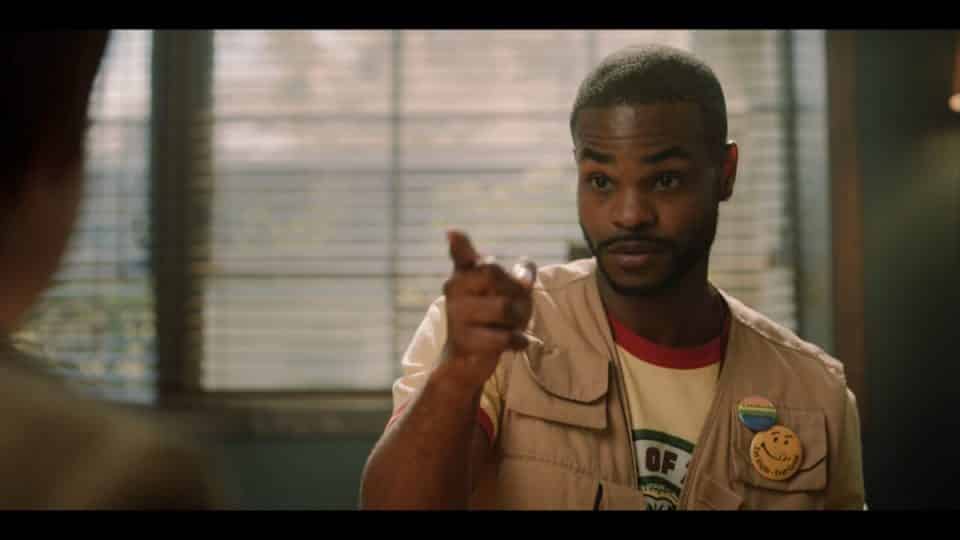 Admittedly, Logan, Dariush, and another Black character say some things which can be considered offensive and a bit out of step with the rest of the movie. Yet, they also have some of the funniest bits and one conversation, comparing the toys in Toy Story to how Black people interact with White people was strangely poignant. Granted, also something you expect a stoner to talk about but the thought was strangely more developed than you'd think it would be.
On The Fence
The Ending Leaves Some Unanswered Questions
I'm sure you already know what the ending is, whether you watched the film or not. However, I must admit not learning what happened to some of the characters we met early in the movie bugged me. Assuming they aren't dead. Also, considering what Zhenzhen, Gabriel, and Dariush reveal to us, it makes the montage at the end a tad annoying for not following up on the stuff they mentioned. Especially considering at least two might be homeless.
The Aliens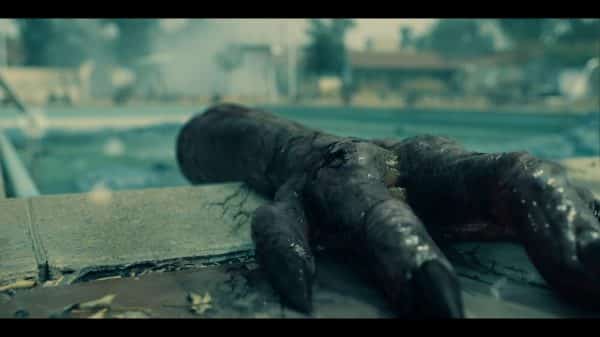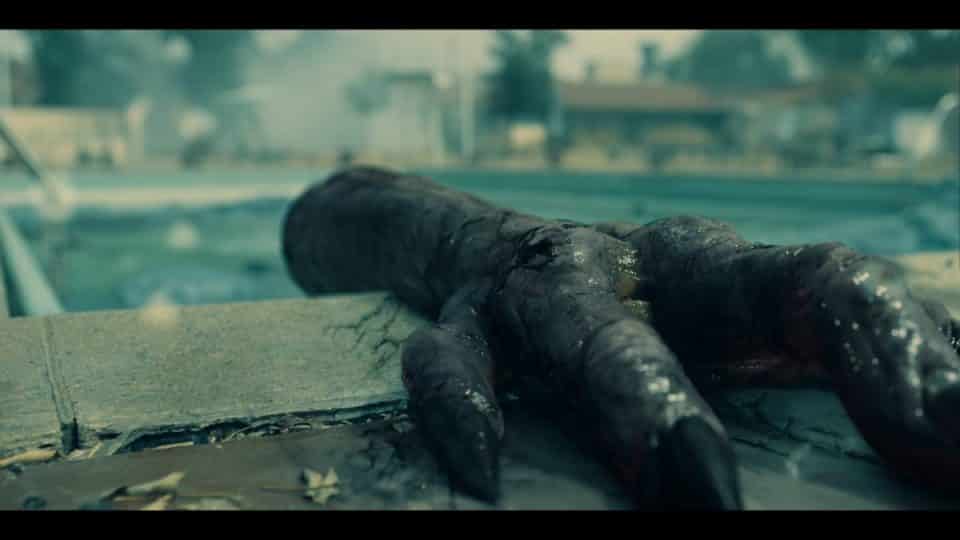 While you do have to appreciate the work put into making an original alien, the effects didn't always seem tuned right with the scene. Making it so you saw minor glitches which, if you're anal about special effects, it could take you out of the scene. Especially when the alien is chasing the kids.
Which is another thing, all things considered, as questioned above, why is there only one alien on the ground? I get the US military is fighting off ships but are you telling me, with the regenerative powers they have, none just jumped out the ship and regrouped on the ground?
It's Rim of the World's heart which makes it a good movie. One which has it where you become emotionally invested in the leads and find yourself forgiving the VFX that are genuinely good, but slip up every now and then. And while some questions may go unanswered, at least the movie isn't setting up an unnecessary sequel. Hence the positive label.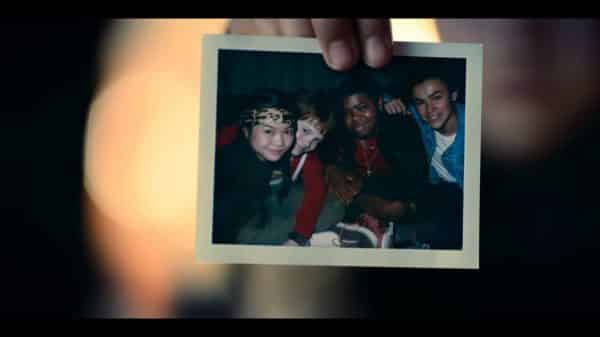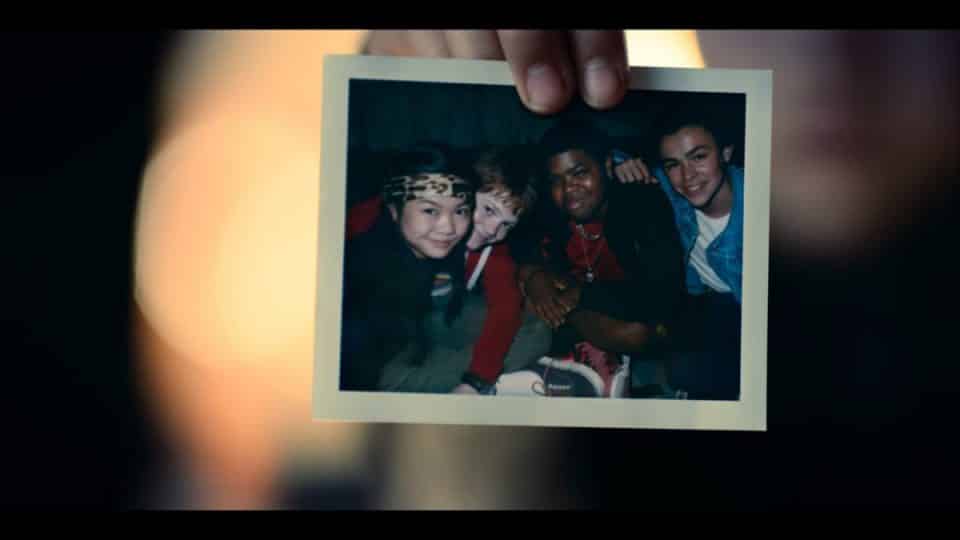 Follow Wherever I Look on Twitter, Like us on Facebook and Subscribe to the YouTube Channel.
[ninja_tables id="24271″]
Zhenzhen & Alex - 89%
Everyone's Personal Issues - 88%
The Dialog Of Black Characters - 80%
The Ending Leaves Some Unanswered Questions - 75%
The Aliens - 74%
Related Topics:
Action
,
Adventure
,
Alessio Scalzotto
,
Andrew Bachelor
,
Benjamin Flores Jr.
,
Comedy
,
Jack Gore
,
McG
,
Miya Cech
,
Netflix Original
,
Sci-Fi
,
Teen
,
Zack Stentz