Night Teeth might have a thin plot, but it makes up for that by having entertaining action and through the performance of Debby Ryan and Lucy Fry.
---
Director(s)
Adam Randall
Screenplay By
Brent Dillon
Date Released
10/20/2021
Where To Watch
Netflix
Genre(s)
Action, Comedy, Fantasy, Romance, Young Adult, War
Duration
1 Hour 48 Minutes
Content Rating
TV-MA
Noted Cast
Blaire
Debby Ryan
Zoe
Lucy Fry
Benny
Jorge Lendeborg Jr.
Jay
Raul Castillo
Victor
Alfie Allen
Film Summary
Around 100 years ago, there was a truce between those living in Boyle Heights and the Los Angeles vampire population. However, because of one vampire, Victor, alongside his girlfriend Zoe, and her best friend Blaire, the peace which lasted a century has begun to unravel, and only two named characters, Benny and Jay, might be able to stop what's happening.
Things To Note | Question(s) Left Unanswered
Reason(s) for Film Rating: Violence, cursing, drinking, smoking, gore
Review
Highlights
Blaire and Zoe
What makes the movie is Debby Ryan as Blaire and Lucy Fry as Zoe – point-blank. Blaire, who has a flirtatious relationship with Benny, elevates Lendenborg Jr.'s performance. Their chemistry allows him to become a decent leading man, and I would say Benny might have become a liability without her.
As for Zoe? The way Lucy Fry plays her almost feels like an audition to substitute in for Margot Robbie if she ever wants to take a break from playing Harley Quinn. For the madness that Fry produces, the violence, the occasional joke, it makes you take note of her and question what else has she done?
On The Fence
Nearly Every Male Character Is Dull As Hell And Reliant On The Woman By Their Side
Sadly, that can't be said for a single male character. Benny may have made out the best, but, again, Lendenborg Jr owes so much to Ryan that I'm hoping that, if she didn't get paid more, he gave up some of his cut as a thank you. Then, in terms of Victor and Jay? Well, here is when the trouble really comes in: The film doesn't really build up the truce enough, or the five bosses of LA, to really make the truce being broken, and Victor's efforts to take over, into a big deal.
This could be why we get a scene or two with Megan Fox and Sydney Sweeney, for it is to compensate for the utter lack of oomph Allen brings to the role of Victor. So, the only way to hate him is to make him face off against two familiar faces whose characters are barely developed at all.
And yet, no matter who Victor hurts or threatens, you just roll your eye.
Overall
Our Rating: Mixed (Divisive)
Outside of The Babysitter franchise, Netflix hasn't really produced a quality horror-comedy or even comedy with horror elements yet. Night Teeth isn't an exception, but, like many of its films, while imperfect in different ways to different people, some performances likely will get universal praise. For Night Teeth, that is Debby Ryan and Lucy Fry's performances, and likely they will be the ones that will lead Night Teeth to trend on Netflix for a week before it disappears into the chasm of the various titles the network offers.
Movie Directory
On The Radar
---
Ratings
---
Special Categories/ Tags
---
Affiliate Link(s)
Links contain affiliate links which, If you make a purchase, we'll earn a commission from the company.
New Movie Releases
- Amazon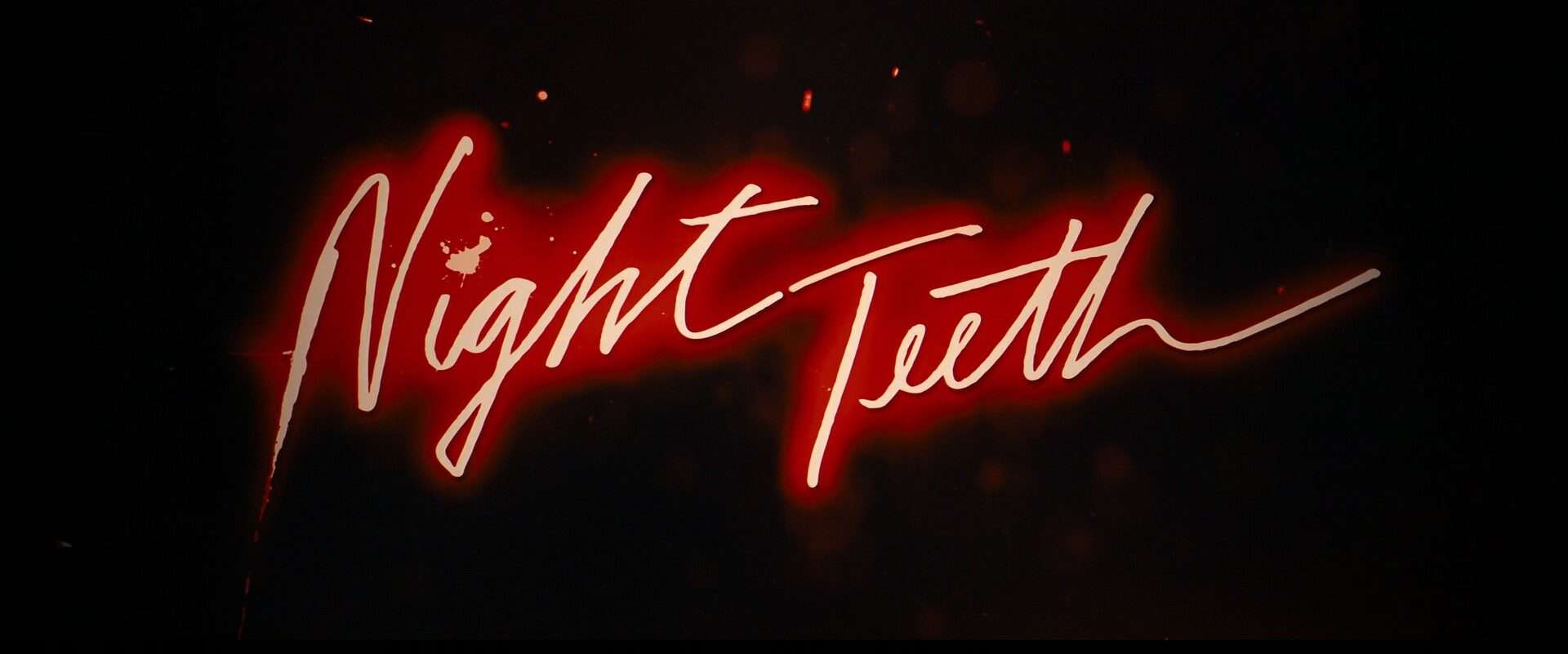 Night Teeth (2021) – Review/ Summary (with Spoilers)
Who Is This For?
Fans of violent vampire movies that are a little bit comedic and attempt to have some kind of heart.
Disputable
Nearly Every Male Character Is Dull As Hell And Reliant On The Woman By Their Side