Little Monsters (2019) – Movie Review/ Summary (with Spoilers)
Little Monsters surprisingly will make you emotional, laugh, and sometimes believe one of the kids will probably get eaten by a zombie.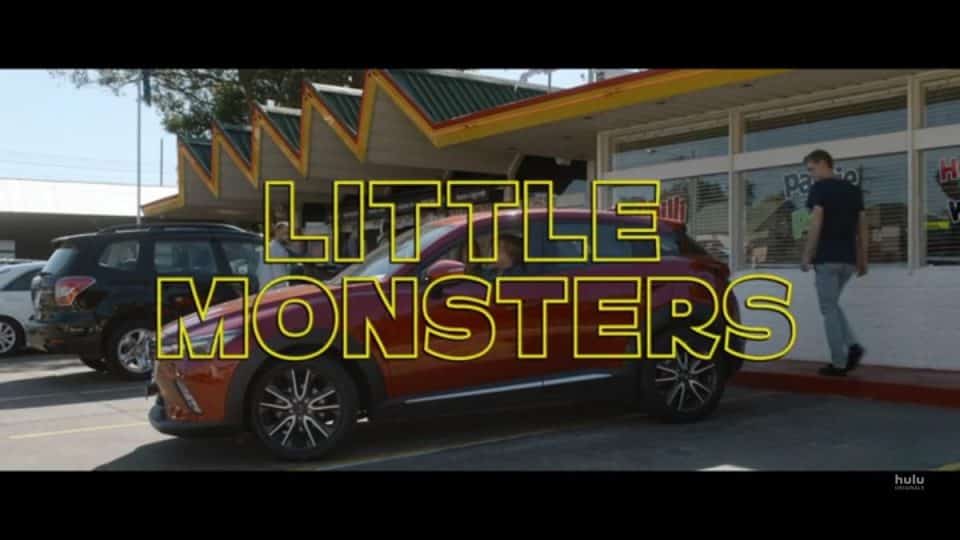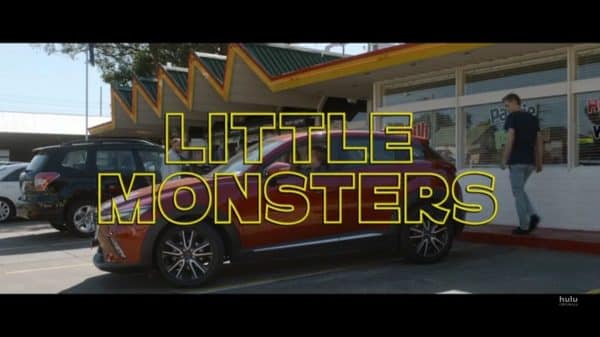 Little Monsters surprisingly will make you emotional, laugh, and sometimes believe one of the kids will probably get eaten by a zombie.
---
Director(s)
Abe Forsythe
Screenplay By
Abe Forsythe
Date Released (Hulu)
10/11/2019
Genre(s)
Horror, Comedy
Who Is This For?

Horror Fans
Those Who Think Horror And Comedy Can Mix
People Who Don't Mind Getting Teary-Eyed
If You Don't Mind The Idea Of Kids In Scary Situations

Noted Cast
Miss Audrey Caroline
Lupita Nyong'o
David
Alexander England
Sara
Nadia Townsend
Tess
Kat Stewart
Felix
Diesel La Torraca
Teddy (Nathan)
Josh Gad
Beth
Ava Caryofyllis
Images and text in this post may contain affiliate links. If you make a purchase, we may earn a commission or products from the company.
Plot Summary/ Review
---
Community Rating:
---
For nearly 9 years, David has had a tumultuous relationship with Sara, but it all comes to an end as she pushes hard for children and marriage – also for David to move on from his failed band. So he moves in with his sister Tess, who raised him, and tries to be a good uncle to his five-year-old nephew Felix. Someone who he chaperones on a class trip that happens to coincide with a zombie outbreak from an American military base. So between him, Felix's teacher Miss Audrey Caroline, and popular children's entertainer Teddy McGiggle, real name Nathan, they will be what keeps almost a dozen children from being eaten alive.
Collected Quote(s) or .Gifs
There is a big difference between being with someone and being there for someone.
— Sara
Question(s) Left Unanswered
What was the reason behind the resurrection tests?
Highlights
Lupita Nyong'o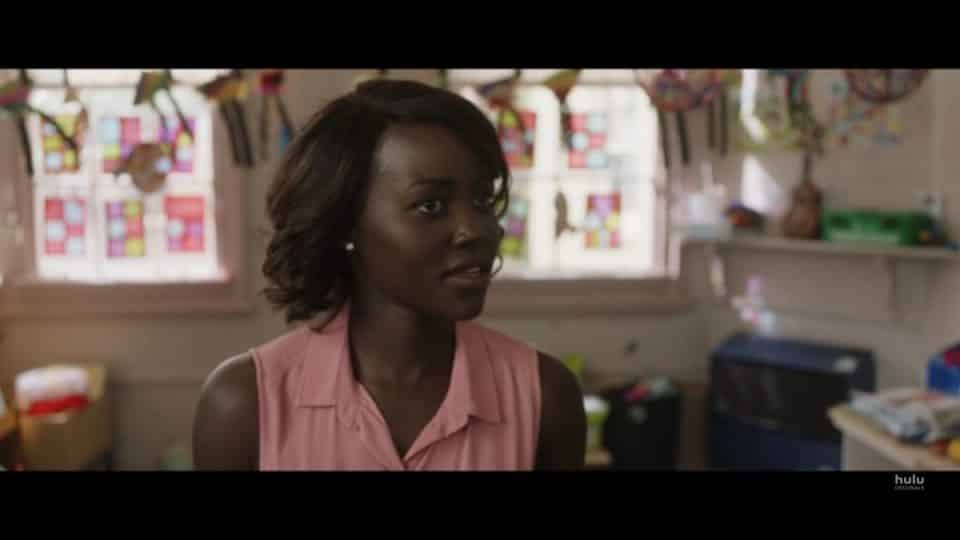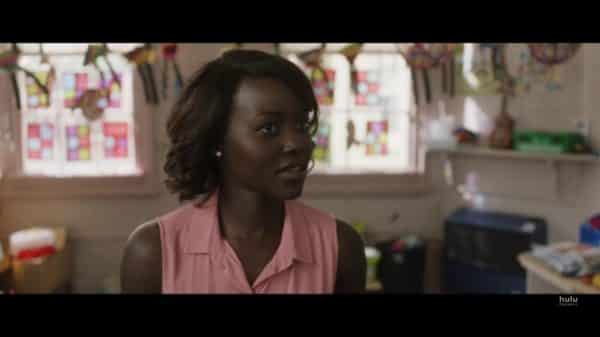 Can Nyong'o do anything wrong? She can star in dramas, action films, and apparently, also be a badass school teacher who can just as much sing a song as kill zombies and crack a few jokes! I mean, Nyong'o, at this point, feels like the closest thing to a female Will Smith right now. Whether you are talking charisma, charm, acting chops (which I'd submit she has a leg up on), you name it, Little Monsters continues to prove she is one of the top actresses out here in terms of consistent quality.
Josh Gad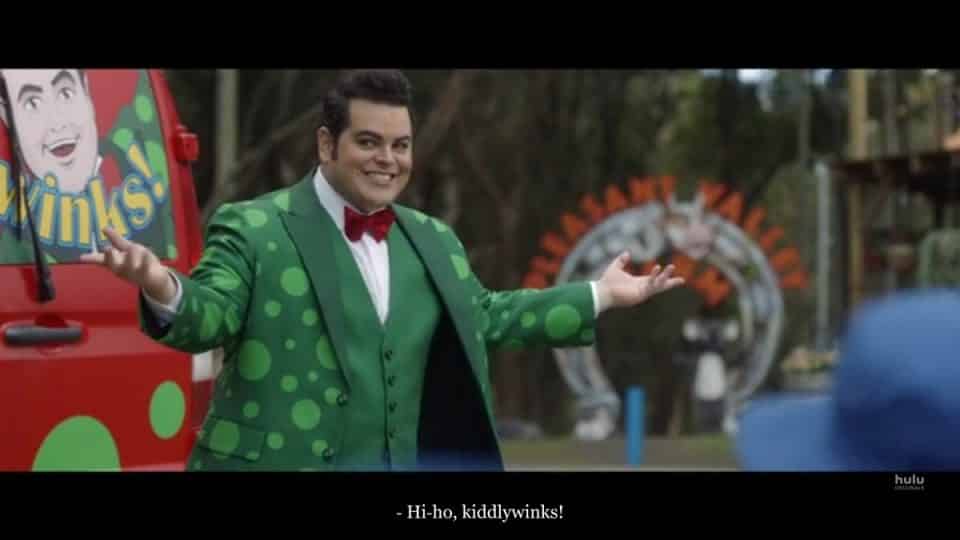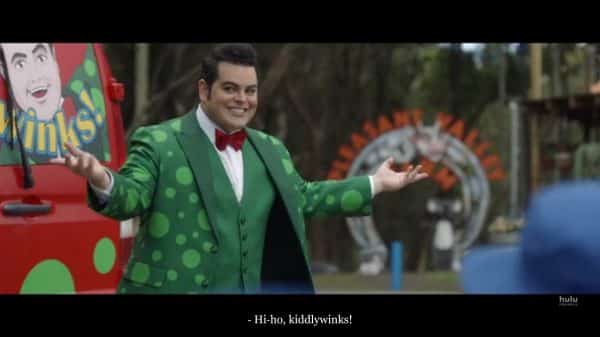 While there are many chubby actors, male and female, out there, I'd submit Gad is the funniest because he finds characters that aren't reliant on his size for a laugh. Also, in the case of Little Monsters, Teddy isn't self-deprecating either. He is a children's entertainer who is in a zombie apocalypse situation, so all those laughs and giggles get tossed to the wayside and when they do? Oh, it is HILARIOUS.
Mind you, kind of in a weird way, since a lot of the laughs come from him cursing at or around children, but also there is a moment Audrey removes her veneer too that allows Gad to show Nyong'o can be funny too. In fact, what you have to love about Gad is that he can play off others and not just make things about himself. For as much as Teddy yells, screams, and his character is quite selfish, unlike some of his comedic peers, he doesn't suck all the air out of the room. He recognizes both can benefit from the scene, and it is better to have two funny people than one.
Dave Grows On You
At first, with watching Dave blow up his life and do one stupid thing after another, he may seem like he is going to be a liability in this film. However, as he grows up, we learn his back story, and he draws out Audrey's back story, he makes you a bit emotional.
Which I know is strange, since this is a zombie movie. Much less one with comedic moments and singing, but as Dave talks about his childhood, and the role his sister Tess played, you see him bond with Felix, and really step up, it gets you in your emotions in an unexpected way. Perhaps because horror films, zombie ones especially, inspire you to set the bar low, I'll admit it, but maybe it is just England's performance?
The Kids Were Too Adorable
Though I can't discount Felix's role in this. La Torraca is too adorable, alongside his co-stars, to not credit them for boosting the adults and being wonderful supporting actors. Heck, just taking note that Felix is bullied a bit, yet his kindness still got him a little girlfriend in the form of Beth, is so adorable. Especially when Felix is in trouble, and she doesn't do as told and stays with her peers but runs over to him. It's little moments like that which chip away at you so when Dave opens up, or even Audrey about her less than stellar past, you find your tear ducts cleansing themselves.
Little Monsters is a surprisingly good film. One that has, from the kids to adults, whether big stars or not, everyone contributes to making the film excel. But the real kicker here is that the film figures a way to be funny, scary, yet also have emotional depth – all in a horror movie! That is so rare, at least when it comes to my viewing history, that this had to be labeled positive and be recommended.
 [ninja_tables id="24271″]
Little Monsters Ending Recapped/Explained
For reasons not really fleshed out, the American military have been working on resurrection chemicals, and with some of the experiments getting out, eventually the base is overrun. This leads to reinforcements being called in and Operation Hailstorm being put into motion. As this happens, Dave, Miss Caroline, Teddy, and Miss Caroline's class, they are all in the Pleasant Valley Farm gift shop holed up. Which, after a day, the adults realize they can't stay in for there is no food, no cell reception, and with a bunch of agitated kids, one of which is willing to scream their head off, they have to go. Especially since Miss Caroline is not about that smacking someone so they will shut up life.
So, the idea is to use Teddy's camera van, which has a flap on top for his sidekick puppet, for everyone to escape. However, Teddy is trash, and as much as he talks about atoning for having sex with so many kids moms, he is still a used douche. However, as he screws over David, while Miss Caroline is with the kids, his sidekick kills him. Leaving Dave, locked out the van, and not trying to drop into a vehicle with two zombies, trapped.
At least until Felix saves the day for with his love of tractors, he drives the one the farm has tours on to his uncle. Leading to Dave driving through the gift shop, and luckily him hitting an area where there were no kids, and taking them up the road with the zombies on their tail.
But, thankfully, on top of being slow zombies, apparently the zombies also like songs made for kids. You know, like "If You're Happy And You Know It." However, telling the military that doesn't stop them from massacring the zombies and bombing the hell out of the farm area. So, while maybe experiencing minor trauma, at least the kids are alive, Miss Caroline may have a boyfriend, and with David realizing he isn't that bad with kids, he may have found a profession.
Is A Sequel Possible?
Unless the idea is pushed that the military didn't completely contain the outbreak, I don't see how there could be a sequel. Also, considering how good this film was, it seems like it should be a one and done.
 [ninja_tables id="24271″]
Lupita Nyong'o - 96%
Josh Gad - 95%
Dave Grows On You - 85%
The Kids Were Too Adorable - 86%