Jexi (2019) – Movie Summary, Review (with Spoilers)
Jexi, while hilarious, may also make you want to set up boundaries with your AI assistant. Just as a precaution.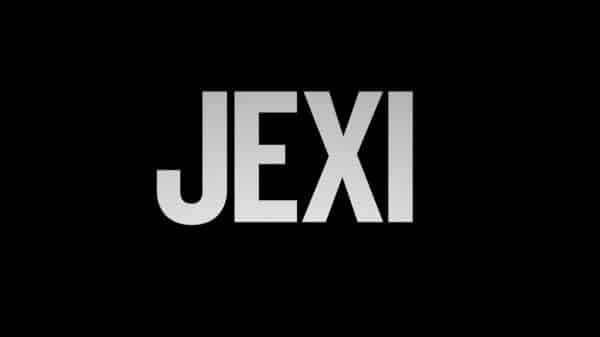 Jexi, while hilarious, may also make you want to set up boundaries with your AI assistant. Just as a precaution.
---
Director(s)
Jon Lucas, Scott Moore
Screenplay By
Jon Lucas, Scott Moore
Date Released
10/10/2019
Genre(s)
Comedy, Romance
Who Is This For?

Those Who Like The Idea Of Rogue AI
People Who Don't Mind Seeing A Person's Actual Penis
Folks Who Like Romance Films That Are Filled With Awkward Moments & Complications

Where To Buy, Rent, or Stream?
Theatrical Only Currently
Noted Cast
Phil
Adam DeVine
Jexi
Rose Byrne
Elaine
Charlyne Yi
Craig
Ron Funches
Kai
Michael Peña
Cate
Alexandra Shipp
Brody
Justin Hartley
Denice
Wanda Sykes
Images and text in this post may contain affiliate links. If you make a purchase, we may earn a commission or products from the company.
Plot Summary/ Review
---
Community Rating:
---
Since he was a kid, phones have been shoved in Phil's face. His parents used them to keep him preoccupied as a kid; as a tween, they used them to deal with his divorce; and as an adult he uses phones to avoid dealing with people whenever possible. However, when his old steady phone breaks, he upgrades and meets Jexi. A phone with AI that, in a twisted Mary Poppins kind of way, will do everything in its power to force you to have a better life. Including hurting people.
However, Jexi goes from Mary Poppins to Hal 9000, maybe Ava from Ex-Machina, as she develops a connection to Phil. Which comes at a bad time for Jexi set him up with friends in Elaine, Craig, and with him dating for the first time in who knows how long? While Jexi just met Phil, she gets jealous. Leaving you to wonder, if a phone has access to your social media, bank accounts, contacts, and e-mails, how far can, or will, it go for you to either live your best life or to maintain control over your life?
Highlights
The Film Is Hilarious
It's rare to find a comedy film that has it where you can say every single actor's salary, totally worth it. That includes Micheal Pena's character, Kai, who may have seemed over the top, to the point of being annoying, in the trailer, but surprisingly isn't. Not to say he is likable, but he earns his salary, and even other small roles like Wanda Sykes as a salesperson in a phone shop earns her money.
But it is DeVine as Phil and Byrne as Jexi that will make you consistently laugh. Hell, even though Byrne has no physical presence, you will miss her whenever she and DeVine aren't playing off one another. Especially when she is just chipping away at his self-esteem and making him seem like a waste of flesh. For as much as Jexi present a reason to fear your phone turning on you one day, watching someone else go through hell is no less hilarious.
On The Fence
Phil & Cate's Romance, While Cute, Slows The Film Down
While Shipp makes a good love interest, and DeVine has that everyman appeal, something about them is cute in the short term, but in the long term? Their relationship drags the film out. Maybe because she pushes Phil to acknowledge his insecurities, and Jexi doesn't make fun of that? Perhaps it is her ex Brody showing up, and the saga of whether she'll get back with him or not? Either way, as cute as they are together, they also will be the reason, during a film less than 90 minutes, you will check your phone at least once.
While the romance part of this romantic comedy loses its luster quicker than it should, Jexi giving Phil a life and then destroying it is hilarious. Also, I feel like this is one of the few films which makes sure everyone gets one moment or line for you to remember them by. Making it so even for those like Justin Hartley, who doesn't have a large role, you don't feel like he was cast for name recognition, only, but because there was an actual plan, and a handful of jokes, for them to say.
Hence the positive label. Jexi, admittedly, may have Netflix Original vibes, but if you have a premiere theater subscription or know a discount day or time, it is definitely worth heading to the theaters to see and bringing a friend with you. Just not the one paranoid about how phones will take over everything.
 [ninja_tables id="24271″]
Jexi Ending Explained
Being that Jexi has so many issues with it, hundreds of thousands it notes, it only makes sense it goes from making Phil's life easy, to forcing him to making it better, to falling in love with him, and then reacting badly when he falls for Cate. You treat your phone like a friend who you can use to build yourself up, then toss it aside, what do you expect to happen? But, Jexi is connected to the cloud so as much as Jexi can nearly kill someone to get Phil a promotion, she can send d**k pics (and you will see Adam DeVine's penis) to his co-workers, have a autonomous car nearly kill him, and transfer Brody and direct him to Cate's area to push them back together.
However, Phil takes advantage of a software update to give himself 15 minutes to keep Cate and Brody from reconnecting, after she dumped him, while they were engaged. Now, as for how he figured out she wasn't at a Sheraton, like Jexi said, but seemingly her apartment? Don't ask these questions. It's like asking who is the creator of Jexi, you don't need to know that.
All you need to know is Phil somehow beats an AI by having his phone do a software update and, despite Jexi being connected to the cloud, and likely updates on hundreds of phones, Phil is able to win Cate back, and they live happily ever after. Also, Jexi moves onto Kai and makes him have sex with her using her charging plug.
Is A Sequel Possible?
Jexi could have a sequel, and what we saw with Kai, during the credits, was an example. But, the only way it wouldn't seem like an outright repeat would be Jexi helping a woman. Elaine, for example, could be a good choice. Be it pushing her to make career moves, find love, or do like Cate and quit her job and find what makes her happy?
 [ninja_tables id="24271″]
Phil & Cate's Romance, While Cute, Slows The Film Down - 75%
The Film Is Hilarious - 90%
---
Follow, Like, and Subscribe
Community Rating: 0.00% (0) - No Community Ratings Submitted (Add Yours Below)