She Ball (2020) – Review/Summary (with Spoilers)
---
Community Rating: 0.00% (0) - No Community Ratings Submitted (Add Yours Below)
---
This post may contain affiliate links and spoilers. Please read our disclosure policy.
---
While the white girl jokes do get excessive, She Ball does make valuable points if you can get beyond its humor.
---
Director(s)
Nick Cannon
Screenplay By
Nick Cannon
Date Released
8/6/2021
Where Can You Watch?
Video On Demand
Genre(s)
Comedy, Drama, Romance, Sport
Duration
1 Hour 40 Minutes
MPAA Rating
R
Noted Cast
Avery
Nick Cannon
Magic
Jaliyah Manuel
Michael
Evan Ross
Buckstar
Bryan "Birdman" Williams
Shelby
Melody Rae
Down South
D.C. Young Fly
Makeda
K.D. Aubert
Billy D. Bawls
Cedric The Entertainer
Film Summary
Once upon a time, Avery was on his way to achieving his dreams of becoming a Laker with his whole community having his back. However, one mistake put him off track and had devastating consequences. Flash forward a few years, and now he pours his time into his daughter, Magic, and the community center, which has helped many surpass him, like his friend Michael.
But with bills piling up, the center in desperate need of repairs, and this Buckstar gang making moves to take over, Avery may have to rely on his sister's friend, Shelby, to save his behind. Even if he has the preconceived notion that all she is, is a privileged white girl.
Cast & Character Guide
Please Note: This is not an exhaustive list of every cast member.
Avery (Nick Cannon)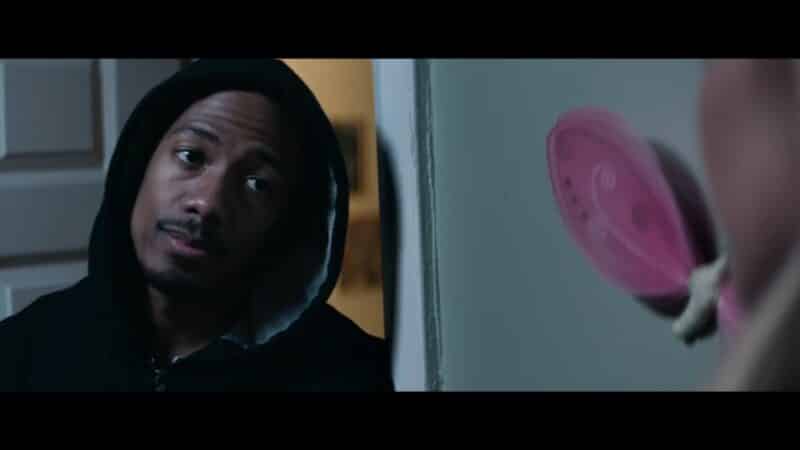 At one time, Avery was the man. He was seen as a legend in the making until he got involved in a dispute his sister was in with her then-boyfriend, which led to the end of his potential NBA career. But, rather than dwell on the past, he focuses on the future through his community center. It's where he offers a safe space in Inglewood, CA, away from the type of distractions which took him off track.
Magic (Jaliyah Manuel)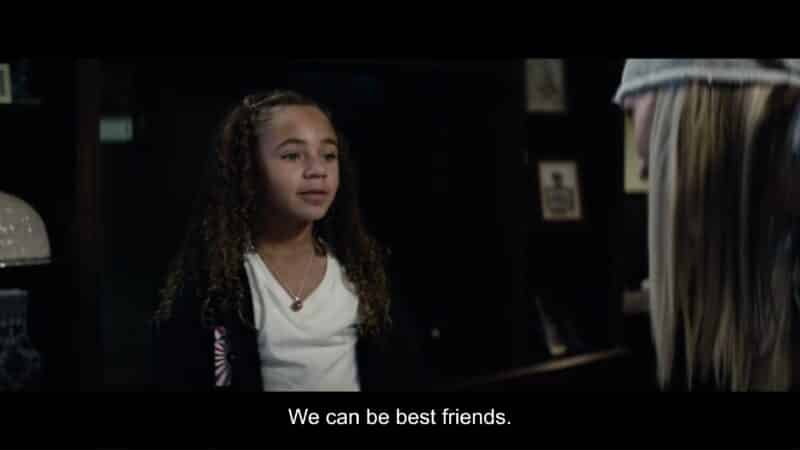 Magic is Avery's 6-year-old daughter, who he is likely trying to live vicariously through, hence him training her to be in the WNBA. But, another reason he trains her so hard is to bond with her in the way his father never did for him.
Michael (Evan Ross)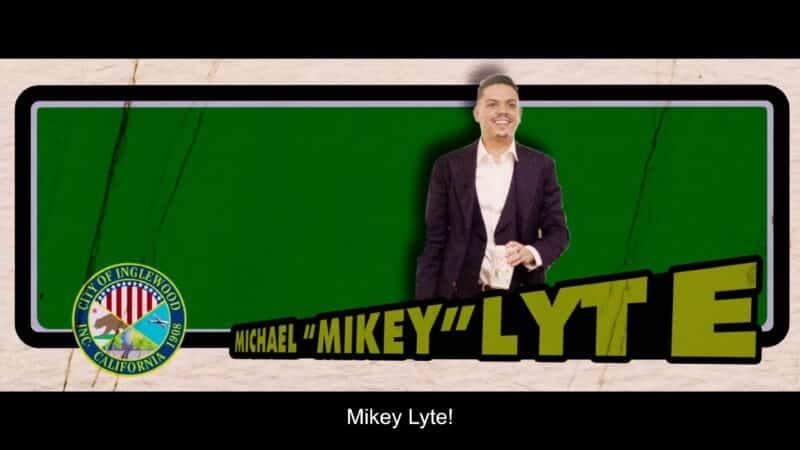 Michael is one of the success stories of Avery's community center, and with him working with Blanco Bank and being a junior member of the city council, he is one of Avery's allies. One that he desperately needs to keep the center open.
Buckstar (Bryan "Birdman" Williams)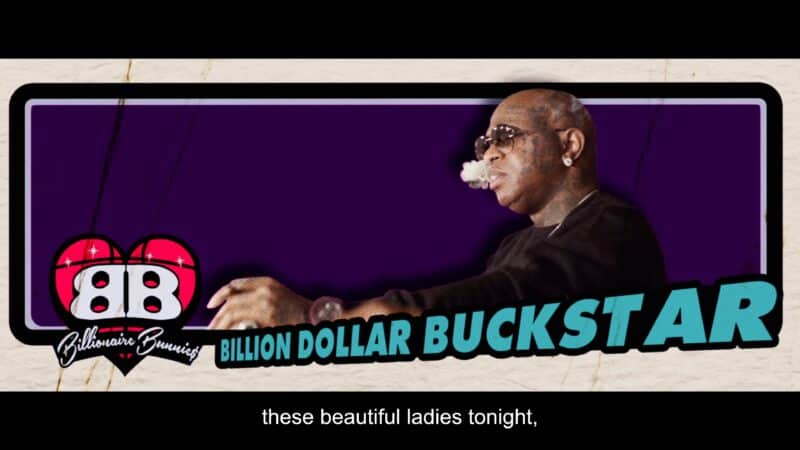 New to the area, but not the game, Buckstar is a gangster quickly taking over the neighborhood with whom Avery bumps heads, alongside other Inglewood O.G.s.
Shelby (Melody Rae)
Initially just Makeda's friend on hard times, Shelby ends up integrating into Makeda's basketball team, "Pretty City," and causing quite a bit of drama for Avery's life, even as he accepts what she can contribute to it.
Down South (D.C. Young Fly)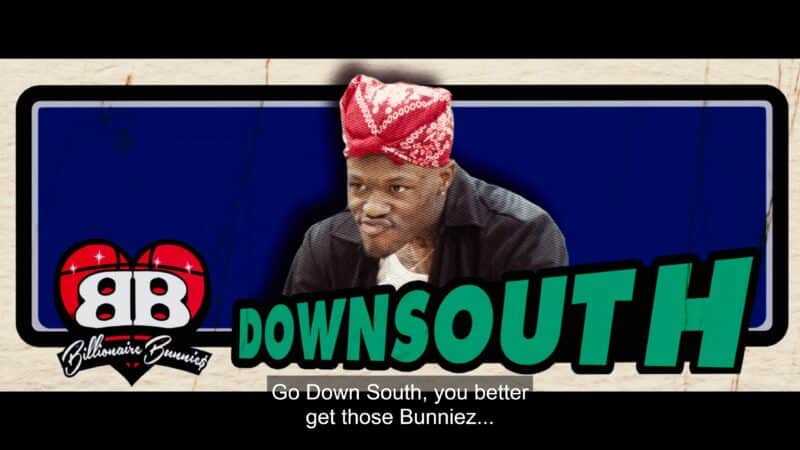 Buckstar's loud and unofficial spokesperson.
Makeda (K.D. Aubert)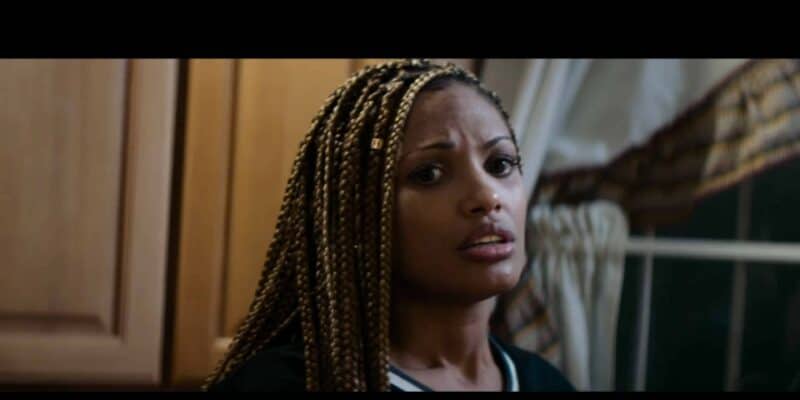 Makeda is Avery's sister, who seems to play a major role in multiple shifts in his life.
Billy D. Bawls (Cedric The Entertainer)
The 4th district councilman focuses less on the community as he is what he can see, have, and exploit. This isn't to say he is corrupt, but definitely taking full advantage of his position.
Things To Note | Question(s) Left Unanswered
Reason(s) for Film Rating
Drinking, smoking, cursing, gun violence, light sexual content (skimpy outfits), and blood
Review
Highlights
If You Can Look Past Certain Elements, A Lot Of Good Points Were Made
One of the more serious takeaways from She Ball is how much community should matter, but unfortunately, most care more about their own come up. Through Michael, we see people who benefitted from the system turn their back on it the first chance they get. Through Councilman Billy Bawls, we see politicians who think of tax dollars before people. BuckStar reminds you that gangsters are just in it for whatever cash they can make, and all the while, people like Avery are trying to do the good work but struggle to find help.
Heck, I'd even say one of the major points that She Ball wants to make is that not all skin folk are kinfolk. So as much as you may want to look down or side-eye someone since you don't share a culture or race, they might actually be the realest ones in the room. Never mind the best ally you could hope for.
Low Points
The White Girl Jokes & Ravings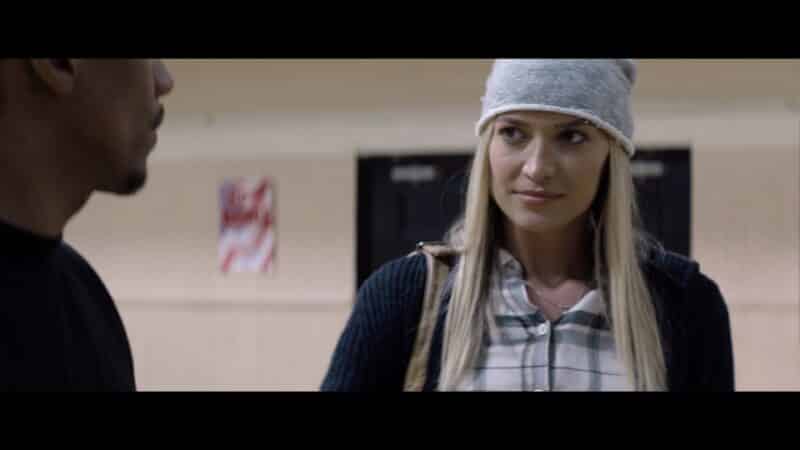 In She Ball, Shelby is perhaps the sole white person seen throughout the movie, and this is more of a curse than a gift. Mainly since it seems, under the guise of comedy, and playing a character, Cannon has every comment you could imagine being thrown at a white woman. For if it isn't having her get called Taylor Swift, it is her being dressed down on the assumption she has privilege. Also, a certain level of fetishization is involved, which makes you side-eye Avery as he grows close to Shelby. Which some could submit deals with him seeing beyond race and Avery growing as a character. However, we'd counter that, at best, Avery may have made an exception to Shelby, but there remains a certain need to side-eye his actions that don't allow him to truly seem evolved.
On The Fence
It Doesn't Make Anyone's Basketball Games Look Epic
There are hardly moments you are on baited breath about someone making a shot for a movie about people playing basketball. Never mind, you don't get the pulse of people with something to prove or win going head to head with one another. It all feels tame and lacks the energy a film so heavily focused on a sport should have.
The Humor Is Disputable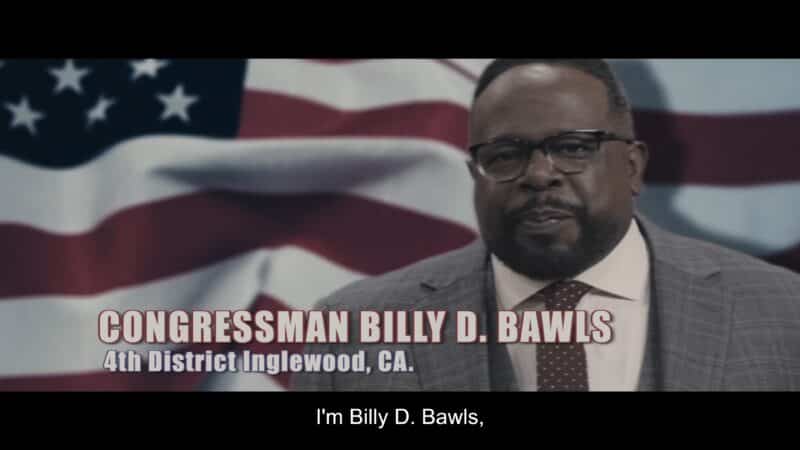 It's clear between the use of DC Young Fly, to hopefully land some one-liners, to how Shelby is talked about, and more, this film wants to be funny. Granted, you can see the humor is sometimes made to lighten a heavy situation, like learning why someone died or Avery getting buck with Buckstar. But even with being a fan of Wild n Out, you can see that real good comedic moments weren't really brainstormed here. If anything, it seems Cannon didn't want an outright serious movie, so he threw in a few funny moments, maybe gave DC Young Fly some room to go off the cuff, and hoped for the best.
Overall
Our Rating: Mixed (Divisive)
I'll say this: The overall message She Ball has is quality, and we like how some of the characters were developed. However, between Shelby being used to set up jokes, how the basketball games were shot, and the movie's overall humor? She Ball flops in quite a few areas. Hence the mixed label. It isn't a bad movie, but it definitely isn't something that consistently showcases Cannon's abilities.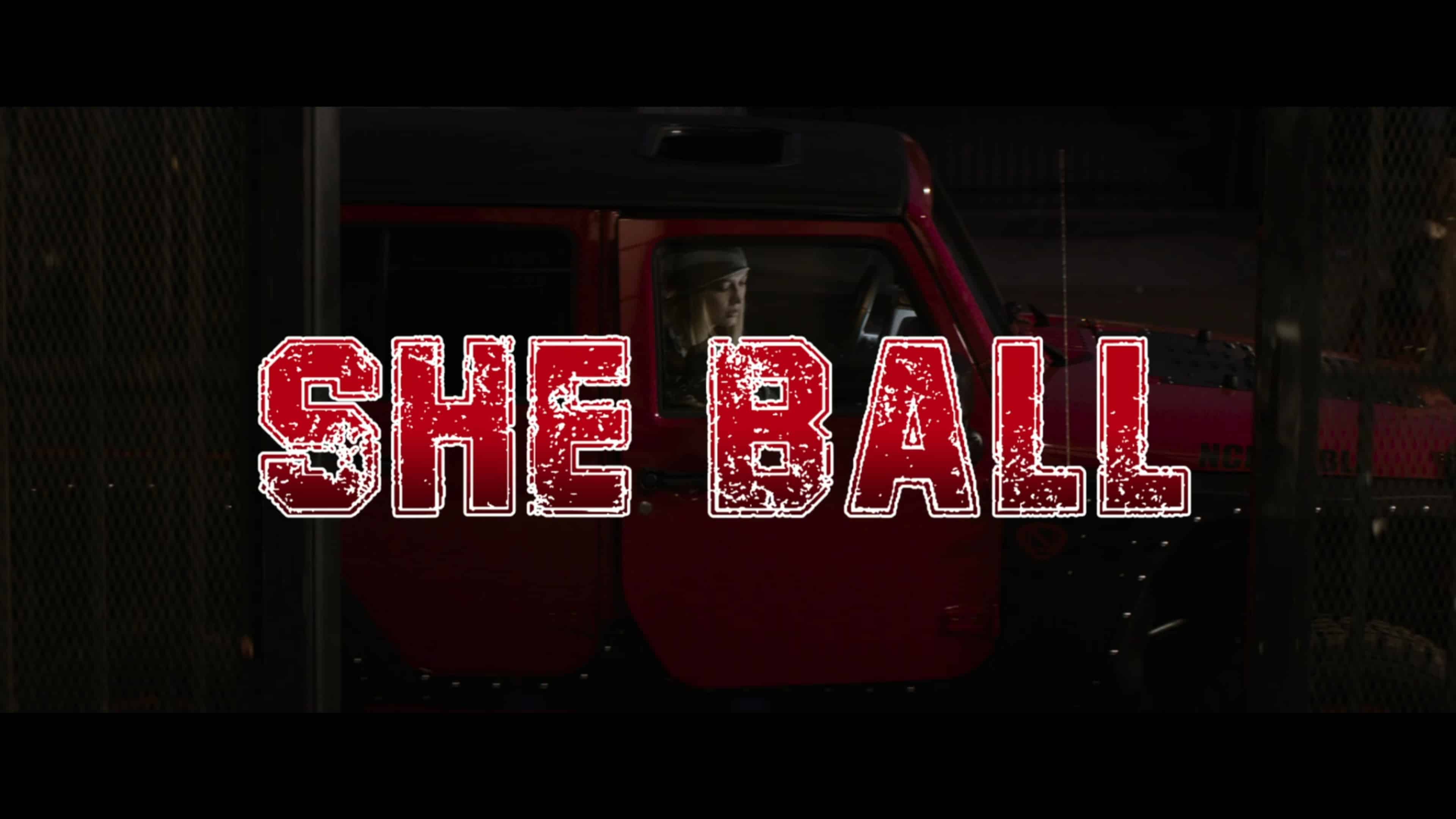 She Ball (2020) – Review/Summary (with Spoilers)
Who Is This For?
I would say fans of Nick Cannon, in terms of who he presents himself as through his more comedic ventures and when he isn't trying to be a comedian.
Highlights
If You Can Look Past Certain Elements, A Lot Of Good Points Were Made
Disputable
The White Girl Jokes & Ravings
It Doesn't Make Anyone's Basketball Games Look Epic
The Humor Is Disputable
Related Topics:
Bryan "Birdman" Williams
,
Cedric The Entertainer
,
Comedy
,
D.C. Young Fly
,
Drama
,
Evan Ross
,
Jaliyah Manuel
,
K.D. Aubert
,
Melody Rae
,
Nick Cannon
,
Rated R
,
Romance
,
Sport
,
Video On Demand