Halsey: If I Can't Have Love, I Want Power (2021) – Review/ Summary (with Spoilers)
In this pop epic, don't expect much in the way of acting – it's all about the visuals and music.
---
Director(s)
Colin Tilley
Screenplay By
Halsey
Date Released
10/7/2021
Availability
HBO Max
Genre(s)
Crime, Drama, Fantasy, Young Adult, Musical
Duration
50 Minutes
MPAA Rating
TV-MA
Noted Cast
Queen Lila
Halsey
The Witch
Sasha Lane
Film Summary
After the king's death, the queen is liberated from his tyranny, and with her freedom, she becomes uninhibited to the point of displeasing the royal court. Luckily, magic casters within the kingdom make an effort to assist the queen, but how much they can prolong the inevitable is hard to say.
Things To Note | Question(s) Left Unanswered
Reason(s) for Film Rating: Cursing, nudity (Breasts, bare behinds, pubic hair)
Review
Highlights
Visually It Is Interesting
If you look at If I Can't Have Love, I Want Power as an album video, similar to what Beyoncé has done with her last few albums, you can appreciate the overall story. Particularly, the visuals that may not present something that leaves you awe-struck, but for those who may not be huge fans of Halsey's music – at least beyond the singles – the costume design, makeup, and supernatural moments, alongside what you can derive from the story, the combination will carry you to the end.
On The Fence
If You Aren't A General Fan Of Halsey's Music, This Is Not For You
While I love "I Am Not A Woman, I'm A God" and probably play it multiple times a day, I won't say any of the other music I could really get into. Now, of course, music taste is subjective, but the problem with not getting into the music is that it can ruin the experience of watching the film. However, I would say that some of the songs' vibe and lyrics don't always feel like they match what is going on the screen.
In fact, there are times when I was wondering which came first: The music or the movie's concept? Because it sometimes feels like Halsey had an album to promote, as well as a movie concept, and she just killed two birds with one stone, even though they didn't mesh as well as they should
Overall
Our Rating: Mixed (Divisive)
I wouldn't say If I Can't Have Love, I Want Power does the job of showing Halsey as a top-tier writer, in terms of films, a good actress, or really highlights the music well. If anything, this feels like a vanity project that I'm sure Halsey's full-time fans will love, but for us per-diem folk? While the strange happenings of the world Halsey built are interesting at times, you could surely find something better to spend an hour with.
[ninja_tables id="46802″]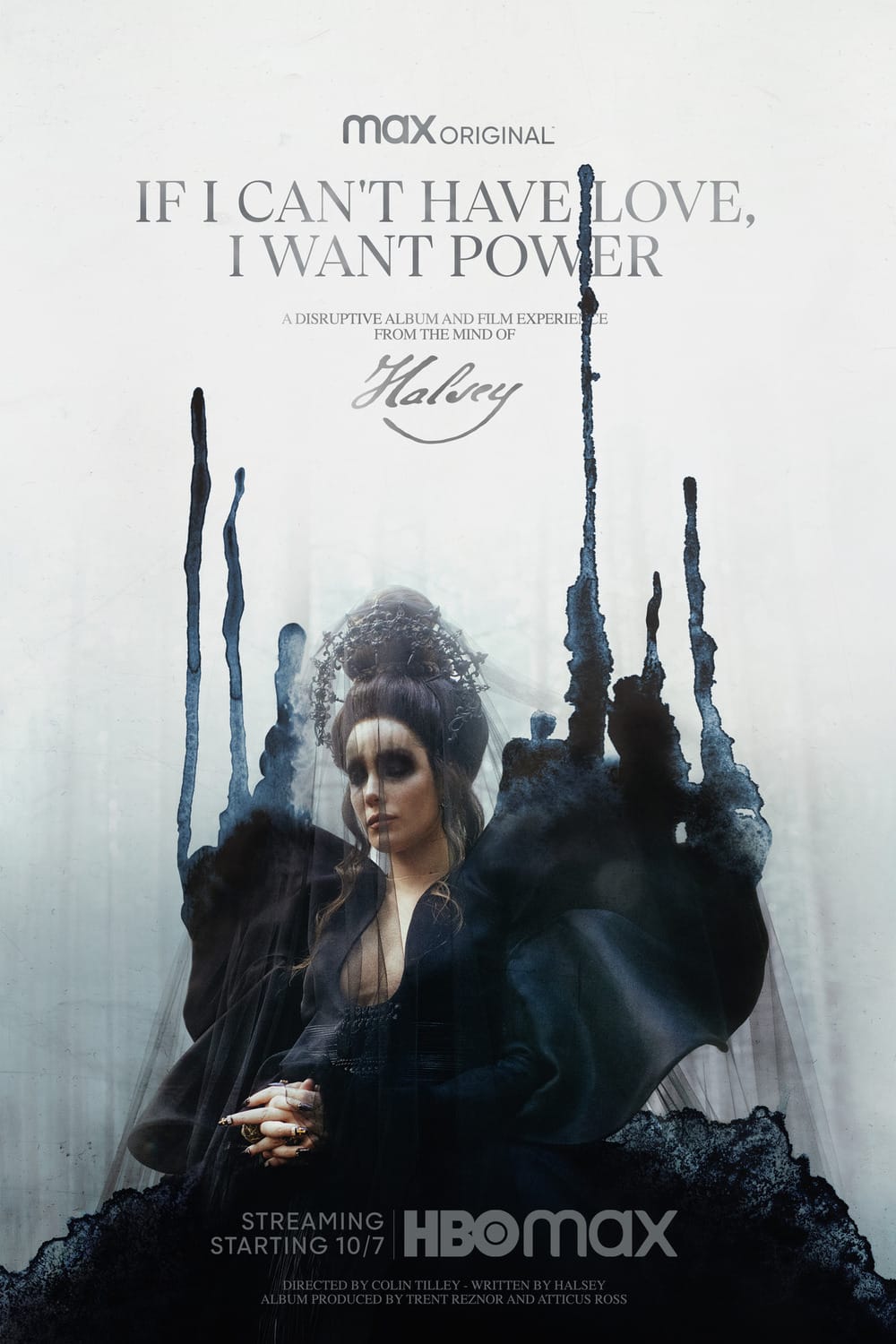 Halsey: If I Can't Have Love, I Want Power (2021) – Review/ Summary (with Spoilers)
Who Is This For?
I would say Halsey fans who would pay for her merchandise and tickets. Not those who strictly stick to streaming her hit singles or watching her videos on YouTube.
Highlights
Visually It Is Interesting
Disputable
If You Aren't A General Fan Of Halsey's Music, This Is Not For You