Easter Sunday (2022) – Review/ Summary (with Spoilers)
When "Easter Sunday" strips away the fat and focuses just on the complicated dynamics families can have, it becomes a pleasure to watch.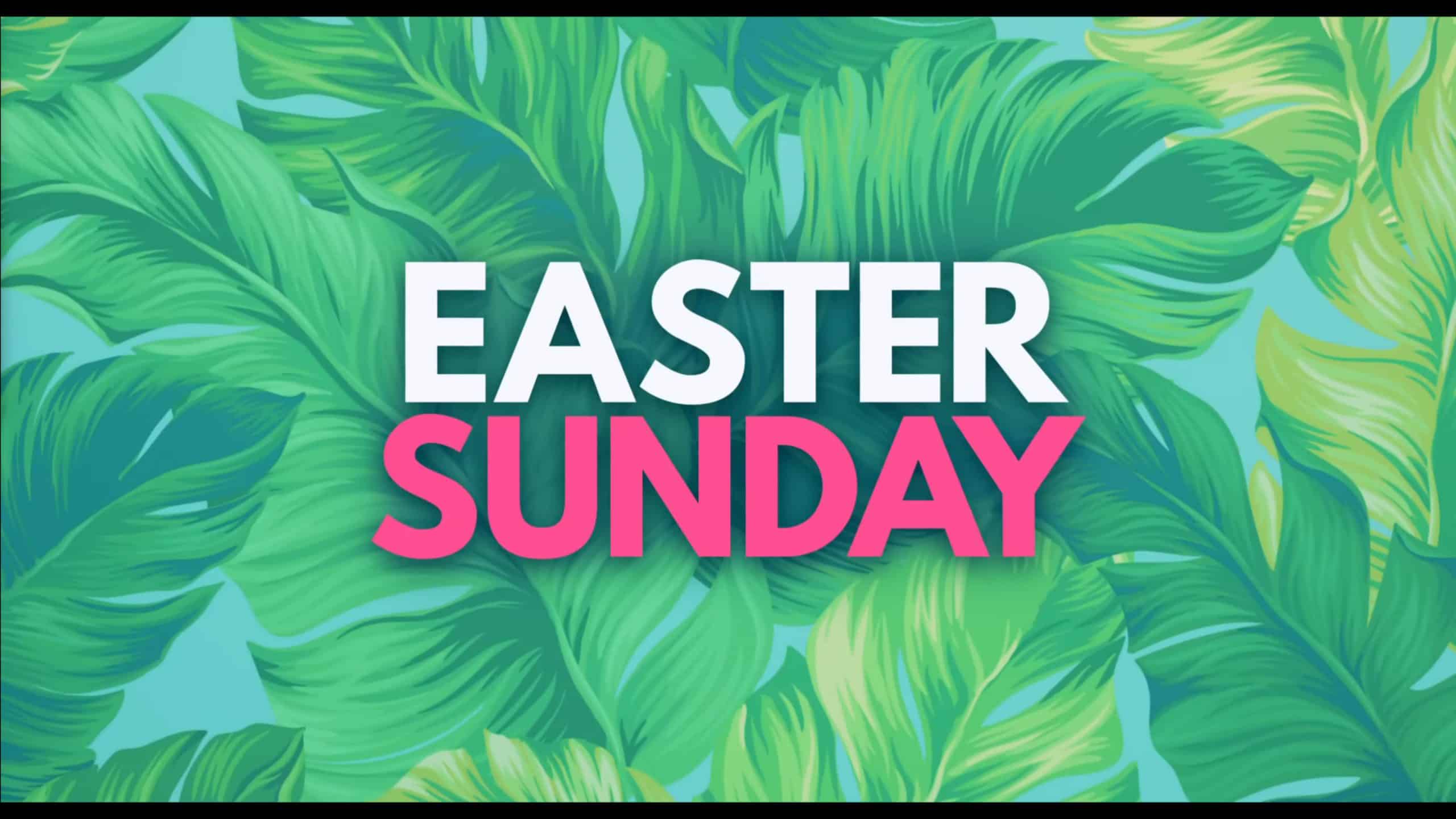 When "Easter Sunday" strips away the fat and focuses just on the complicated dynamics families can have, it becomes a pleasure to watch.
Director(s)
Jay Chandrasekhar
Screenplay By
Ken Cheng, Kate Angelo
Date Released (In Theaters)
8/5/2022
Genre(s)
Comedy, Drama, Romance, Holiday, Family
Duration
1 Hour 36 Minutes
Content Rating
PG-13
Noted Cast
Joe
Jo Koy
Joe Jr.
Brandon Wardell
Tala
Eva Noblezada
Eugene
Eugene Cordero
Susan
Lydia Gaston
Teresa
Tia Carrere
Dev Deluxe
Asif Ali
Vanessa
Tiffany Haddish
Lou Diamond Phillips
Lou Diamond Phillips
This content contains pertinent spoilers.
Film Summary
Joe Valencia is a divorced, single dad who hasn't really learned balance. To become an actor, he often sacrifices time with his family, including his nearly 18-year-old son. But, as his mom pressures him to come home for Easter Sunday, Joe finds himself amongst his people, easing some of their drama and not only reminding himself why family and culture are important but his son as well.
Things To Note
Reason(s) for Film Rating: Cursing (Mild cursing sporadically throughout the movie), Violence (A fight scene, which includes guns going off), Sexual Content (N/A), Miscellaneous (There might have been drinking, but nothing gratuitous)
Sequel/ Prequel Potential: "Easter Sunday" works as a standalone picture, but you can imagine a follow-up featuring the family visiting the Philippines for Christmas.
Character Descriptions
Please Note: This character guide is not an exhaustive list of every cast member, and character descriptions may contain what can be considered spoilers.
Joe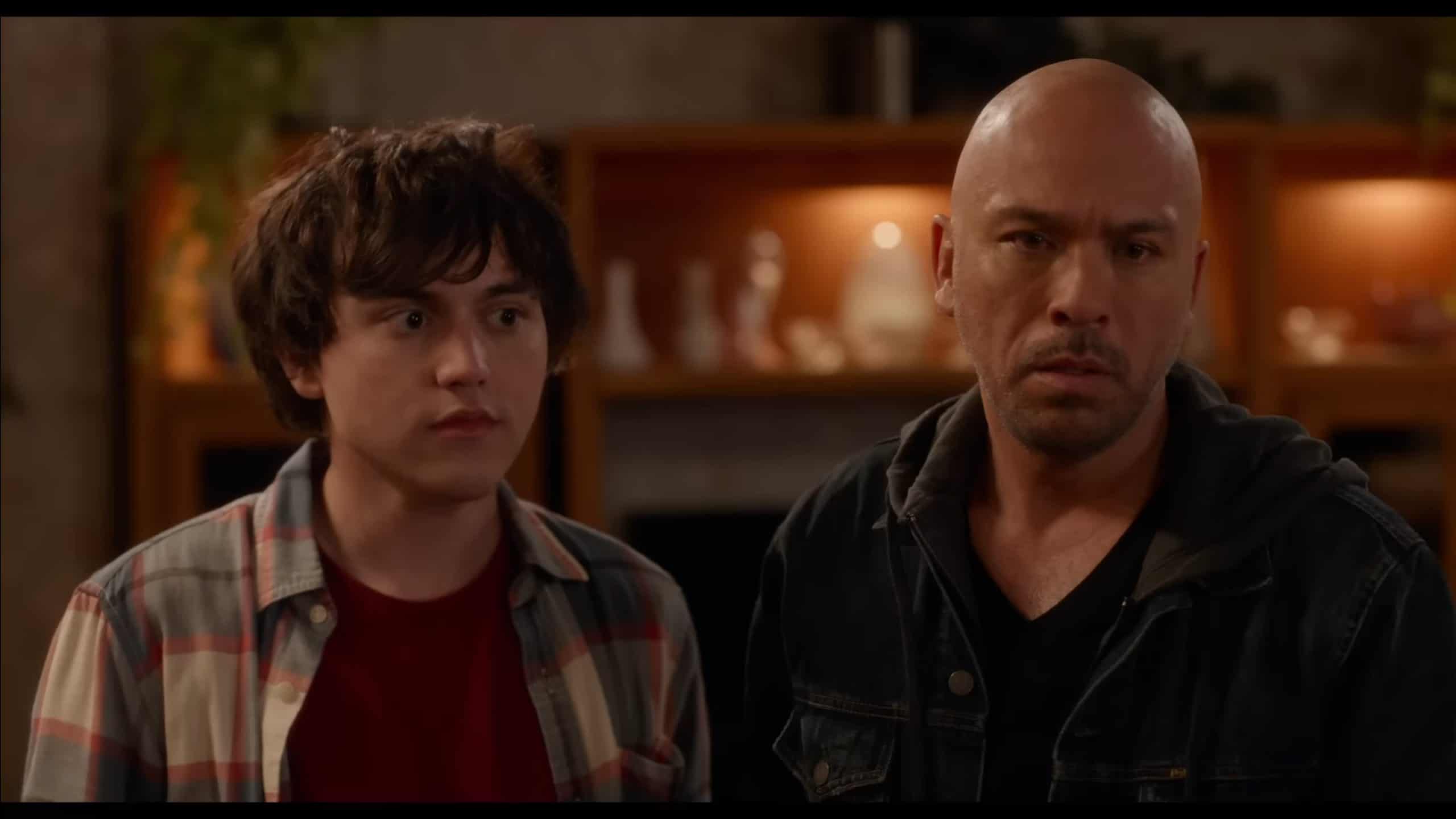 Joe is a working comedian who, because he is on the road a lot, not only doesn't spend much time with his son but also misses important moments. Thus leading to a strained relationship, but, in Joe's defense, his dad left, which made it so he didn't get the first-hand experience of having a father. So, with that precedent, him trying to support his kid financially and show up whenever he can, is seen as better than what he got.
Joe Junior
Raised with his White mother and her new White husband, Joe knows who his father is, but as for knowing who his dad's people are? That isn't the case. Like his dad, there is enough familiarity for hugs, love, and questions about how someone is doing. But in terms of really getting to know people, in terms of their past and culture, when it comes to his father's side, Joe Jr. is a little oblivious.
Tala
Tala is a Daly City native who happens to be in the park while Teresa is hosting a post-church lunch. Her story mirrors Joe Sr.'s in a way, in terms of her mother being a single mom abandoned by her father, and because of that, she is able to give Joe Jr. some perspective on life outside of this bubble he is in.
Eugene
Eugene is Joe Sr.'s likable but dimwitted cousin, who he was investing in since Eugene has some cooking talent. But with Joe giving Eugene money and not staying on him, Eugene diverts from a taco truck plan and does something stupid.
Susan
Susan is a Filipino immigrant who brought her son to the US so that he could have a better life, and in an effort to have him catch up with other kids and be set for life, she was hard and sometimes demanding of him, which put a strain on their relationship.
Teresa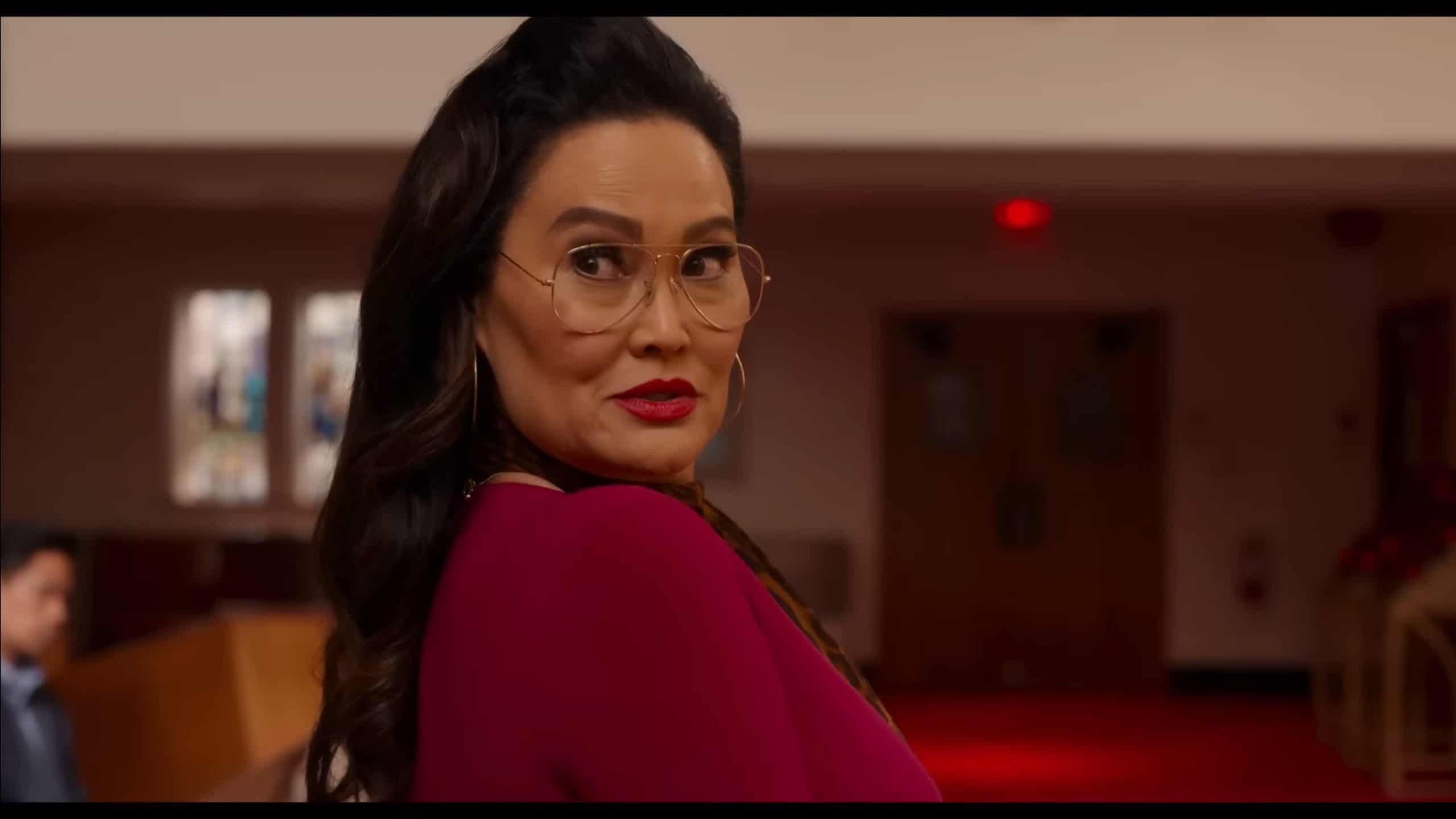 Teresa is Joe's aunt, Susan's sister, who is often competing with her sibling. It's unclear what or who started this rivalry, but it has infiltrated the base of their relationship and affects any and all arguments. But, love of family, and one another, brings them together.
Dev Deluxe
Dev Deluxe is a jewelry dealer, Tala's boss, and someone Eugene screwed over for $40,000 worth of merchandise for this new venture Eugene went on after he changed his mind on the food truck.
Vanessa
Vanessa is Joe's ex, who he cheated on, that is now a cop.
Lou Diamond Phillips
Lou Diamond Phillips plays himself, with some alterations for comedic effect, who gets involved in Joe and Eugene's quest to pay Dev Deluxe back.
Review
---
Community Rating:
---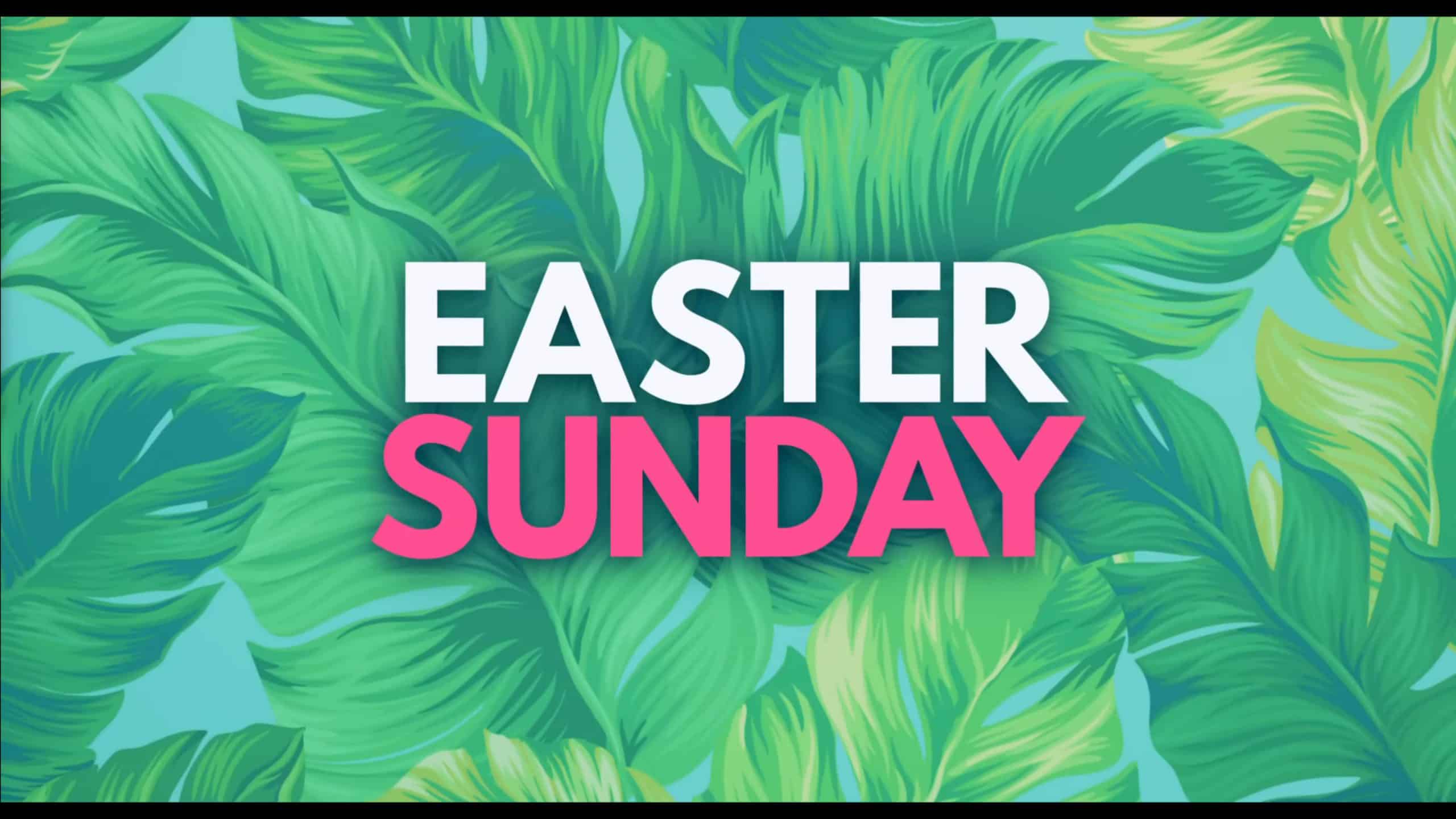 Our Rating: Positive (Worth Seeing)
Junior and Tala
Joe Junior and Tala's relationship is "Easter Sunday's" saving grace. This is especially true when Eugene's issues with money and how his storyline dominates the narrative. But thankfully, Tala and Junior, who are from different worlds, figure out a way to do more than salvage the situation.
There is chemistry there as we see her tease junior, and he comes out of his shell a bit. Also, when you add in her helping Junior, who doesn't know much about Filipino culture, get in touch with that side of who he is, you just see so many layers to what this relationship brings and can bring to the movie. Now, let it be clear, these two aren't the film's main focus, so Junior doesn't get to deep dive into what it means to be half-White and half-Filipino, and what that was like growing up. However, there is the type of bond where, if this movie was focused on Junior and Tala, it would still be worth checking out. Especially as you imagine all of his stuff, paired with her growing up in a single-parent household, like Joe Sr., creating a memorable young adult romance.
The Family Dramedy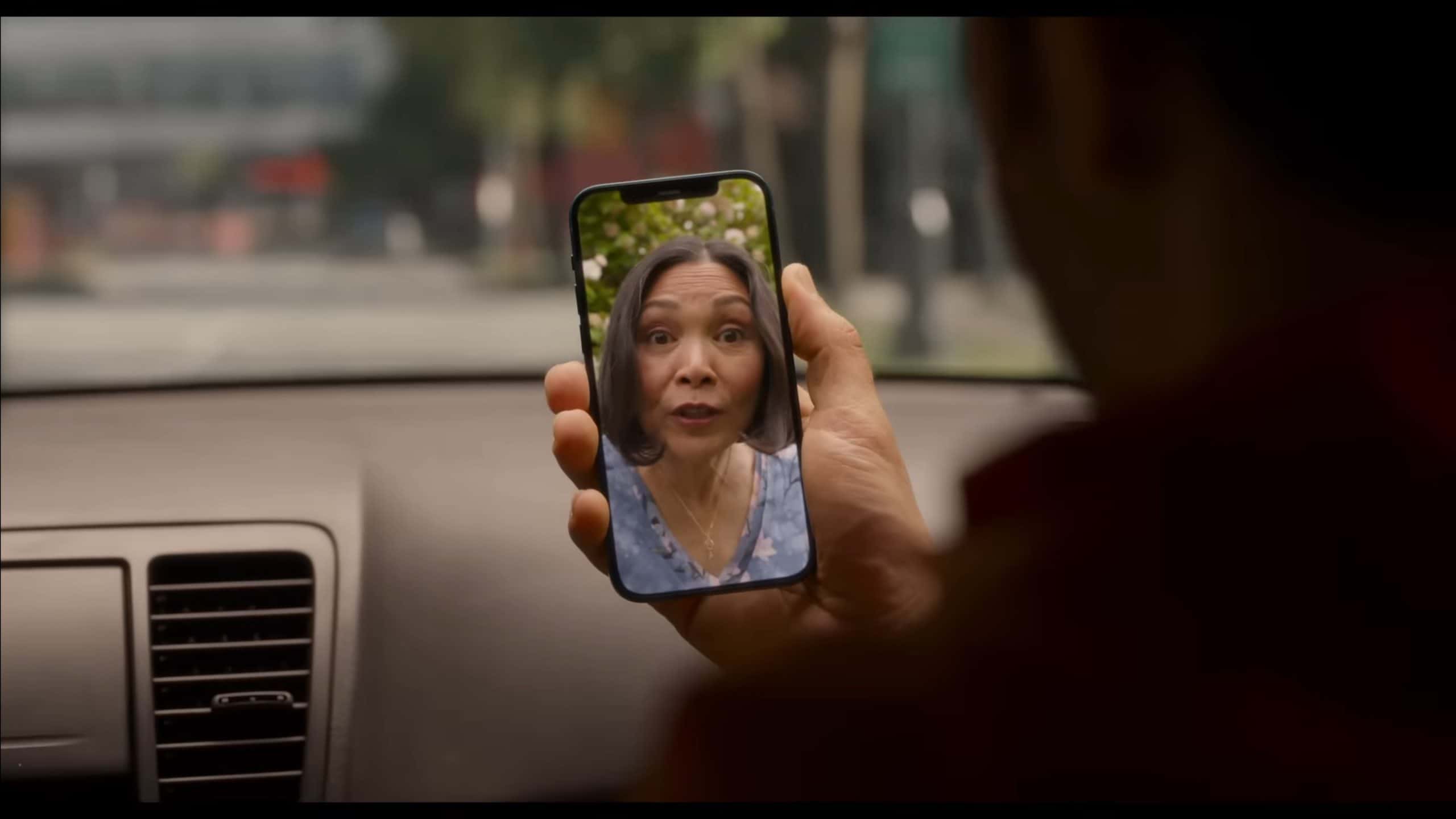 The heart of the film is Joe coming home to Daly City and interacting with the family that not only rarely sees him but also his son. In that, you can see the eccentric cousins, aunts, the one who is the favorite, Eugene, despite having nothing much to offer the family beyond a smile, and then there is the battle between Joe's mother, Susan, and his aunt Teresa.
This sibling rivalry, and the issues they have, begin as something that seems very petty. However, as it evolves and you get to the heart of Susan's insecurities and how Teresa, without malice, accidentally picked at an old wound, things get deeper. It sets up the kind of relationship where you may not get a full idea of their history as sisters, but as matriarchs in the family, you can see why their fighting isn't good for anyone. On top of that, it makes the guilt that Joe experiences, and jokes about, have meaning. His mom pushing him to learn how to ride a bike till he broke his wrist is funny now but was sourced in his mom worrying about him not being different from the American kids his age.
And with you learning that, you're reminded that the best jokes often come from a place of pain, and you, as you process the pain or get past it, figure out the lesson and make it palatable enough to share.
On The Fence
What Eugene Brings To "Easter Sunday"
There are reasons to appreciate Eugene since he is that family member who, since you're doing good, you want to give them a leg up, even if it isn't the best idea. That alone could have been enough for "Easter Sunday" since Joe spent $20,000 trying to get Eugene a food truck so he could make an honest living. Unfortunately, Eugene is a screw-up, and every character he brings into the movie taints "Easter Sunday."
Whether we're talking about Dev Deluxe, Tiffany Haddish's character Vanessa, or a random appearance by Lou Diamond Phillips, Eugene is the reason they exist and bring in what is supposed to be more comedic situations and laughs. However, I'd submit that someone didn't trust the family dynamics to be funny enough, marketable enough, or what have you. So they added all this fat which doesn't give "Easter Sunday" the least bit of flavor.
More so, the addition of these extra characters and hijinks takes valuable screen time away from the film's heart. Which, to us, is what Junior is going through with his dad and being presented with how little he knows about his dad's people. Then there is Susan and Teresa's current feud and their constant battles with one another. Alongside that is Joe, as he tries to balance being financially stable and a provider while also trying to be there for his kid, his mother, and extended family.
So much is omitted for Eugene's plot that it makes it so even Joe's sister doesn't get her just due. She just pops in and out and can easily be forgotten.
[ninja_tables id="46802″]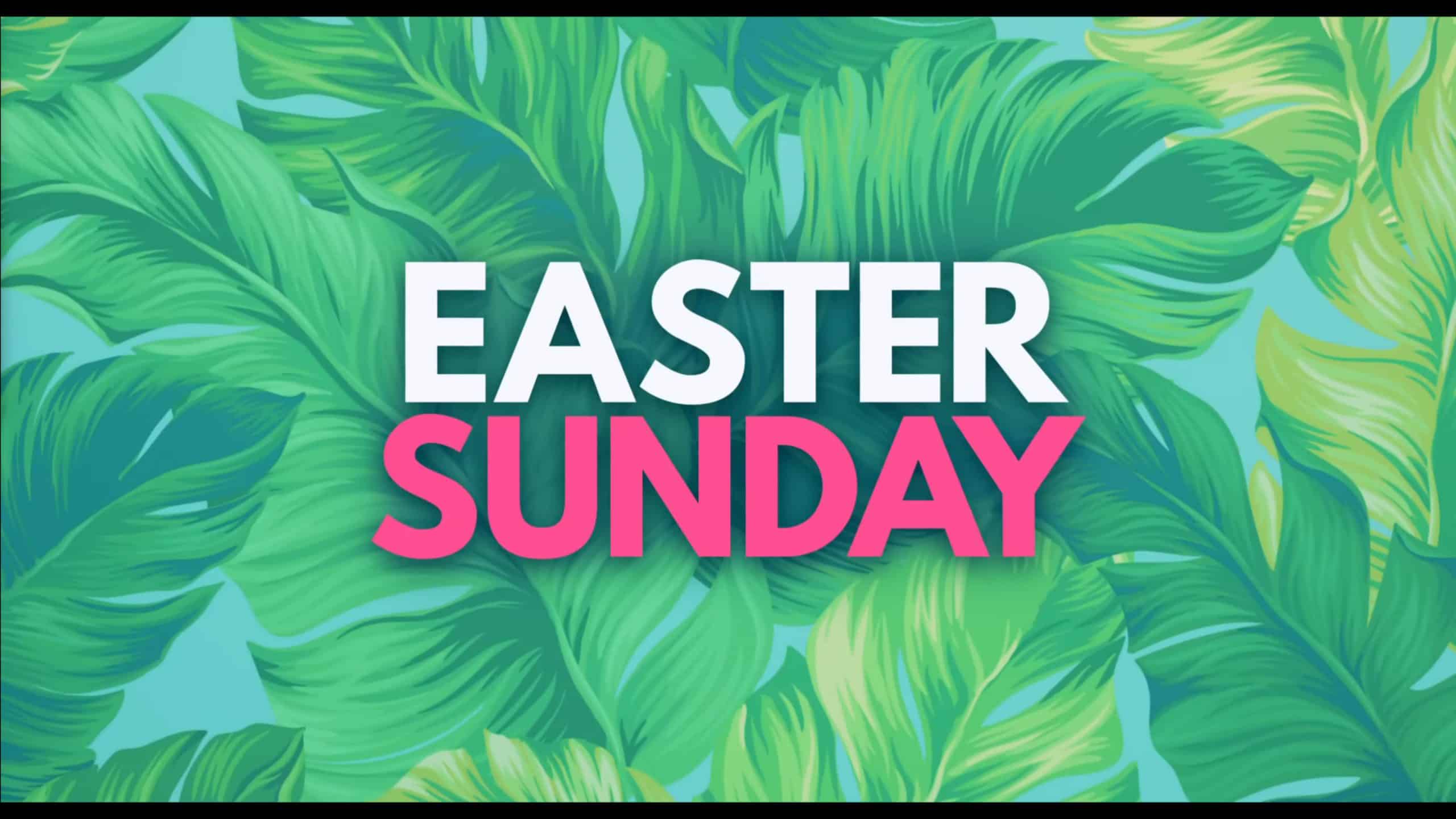 Easter Sunday (2022) – Review/ Summary (with Spoilers)
Overall
"Easter Sunday" is the kind of film you wish would just stick to the heart of what the film is about and didn't throw in a bunch of unnecessary characters and storylines.
Highlights
The Family Dramedy
Junior and Tala
Disputable
What Eugene Brings To "Easter Sunday"
---
Follow, Like, and Subscribe
Community Rating: 0.00% (0) - No Community Ratings Submitted (Add Yours Below)