Daughter provides a bit of social commentary when it comes to respectability politics and whether women set themselves up to be raped or killed.
---
Director(s)
Sarah Jayne
Screenplay By
Sarah Jayne
Date Released
2016
Genre(s)
Drama, Crime
Noted Actors
Alethea
Carolyn Rey
Scar
Katherine Langford
Jemma
Tara Jakszewicz
Marie
Suzie Whyte
Summary
On a regular day within St. Kilda, girls like Scar are having their 19th birthday celebration. Women like Alethea are celebrating their upcoming nuptials and for women like Jemma, it is just another workday. What they all share though is the constant threat of being assaulted and knowing the conversation which surrounds the possibility will weigh on what they did or did not do.
Scar, for example, got drunk with friends and was wearing a mesh top with her bra showing. How would people interpret that if something happened? Alethea did a little bit of drinking, was dressed in business attire, but walked home alone. Also, when a man tried to speak with her she blew him off. Was there supposed to have been a better way to handle that?
Then in terms of Jemma, she is a sex worker. Does that automatically mean her autonomy and right to safety is no longer valid? All because she has sex with people for money?
That is the question at hand with Daughter. Does drinking and being in a revealing outfit, perhaps taking a guy home, walking around late at night, or even being a sex worker means you lose the right to be innocent? The right to safety and doing things you enjoy for pleasure or work? And really, should any weight of the crime be on the victim?
Highlights
It Presents A Compelling Topic
The film is based on a true story and with the way social media is, in which there is the constant question of why she did or didn't do this, it helps you visualize the problem. Jemma is a sex worker and so, naturally, what she goes through is whispered as her fault. An issue of the trade she is in. However, the film makes a point of showing some guy following Alethea on her way home, cars going by watching Scar and her friends, and showing that the guy who killed Jemma may or may not have been a John.
Pushing the idea that what happened to Jemma could have happened to anybody and being aware, being in groups, how you dress, doesn't matter. Hence why there was also a kidnapping story before what happened to Jemma. The goal here seems to be to change the narrative from blaming the victim to focusing on the perpetrator.
On The Fence
While You Have To Appreciate The Message, The Pains Of It Being A Short Are There
I really wanted to know more about Scar's dysfunctional family, thanks to her mom's divorce, as well as Jemma wanting increased access to her son. Without that, things seem a bit rushed and while the point is still there, you recognize how this short is a film with the meat of the story cut out due to budget or time reasons.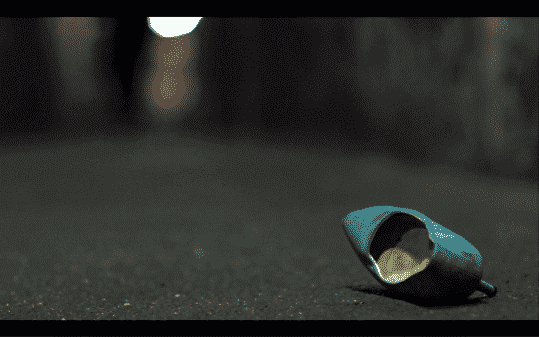 Are you going to be blown away? Absolutely not due to the message being delivered but only the foundation of the larger story. However, the potential of the short does push you to desire a full-length movie. Something which would flesh out Scar and Jemma's parts, as well as Alethea who, with her seemingly working in media, helps push how they play a role in the narrative.
---
Follow Wherever I Look on Twitter or Like us on Facebook.
---
Stream By Clicking The Link or Image Below