Boogie (2021) – Review/Summary (with Spoilers)
Boogie tries to be a coming of age tale, romance, drama, and feature its leads heritage to varying degrees of success.
---
Director(s)
Eddie Huang
Screenplay By
Eddie Huang
Date Released (Theatrical)
3/5/2021
Genre(s)
Drama, Romance, Young Adult, Non-English, Family
Duration
1 Hour 29 Minutes
Rating
R
Noted Cast
Alfred 'Boogie' Chin
Taylor Takahashi
Lawrence Chin
Perry Yung
Vivienne Chin
Pamelyn Chee
Eleanor
Taylour Paige
This content contains pertinent spoilers. Also, images and text may contain affiliate links, which, if a purchase is made, we'll earn money or products from the company.
Film Summary
18-year-old Alfred, also known as Boogie, and Xiao Ming, has aspirations to become a basketball star. Why? Well, it's a dream he had that his father, Lawrence, fostered, and his mother, Vivienne, has recently come on board to make it happen. However, with Alfred, who prefers to be called Boogie, struggling with his new high school's team, his first girlfriend, and his parent's relationship? There is a need to question if his NBA dreams may ever come into reality?
Things To Note | Question(s) Left Unanswered
Reason(s) for Film Rating: Drug use (people smoking weed), tame sexual content (Boogie talking about Eleanor's vagina and a non-nude sex scene), and cursing.
Review
Highlights
You Get What It Is Trying To Do
When it comes to Boogie, you can see a lot is going on at once. It wants to address Lawrence and Vivienne's relationship, especially why they are still together. Also, it wants to show Asians aren't a monolith, give you a coming of age story featuring an Asian male, push against stereotypes while also touching upon Asian culture. Why? Well, because how often do you see a film released focused on Asian families where they aren't blended in? Never mind, aren't doctors, lawyers, in government, information technology, or other parts of society treated as the upper echelon?
In Boogie, you can see Huang wanted to expand the narrative and give you Boogie. Someone who can play ball, even be the star player, and can be seen as desirable and even lusted after a little bit. Add in giving us a far from perfect family, considering Lawrence is in and out of jail, and you're left with the kind of Asian drama that rarely comes to American audiences, unless imported.
On The Fence
The Execution Is Off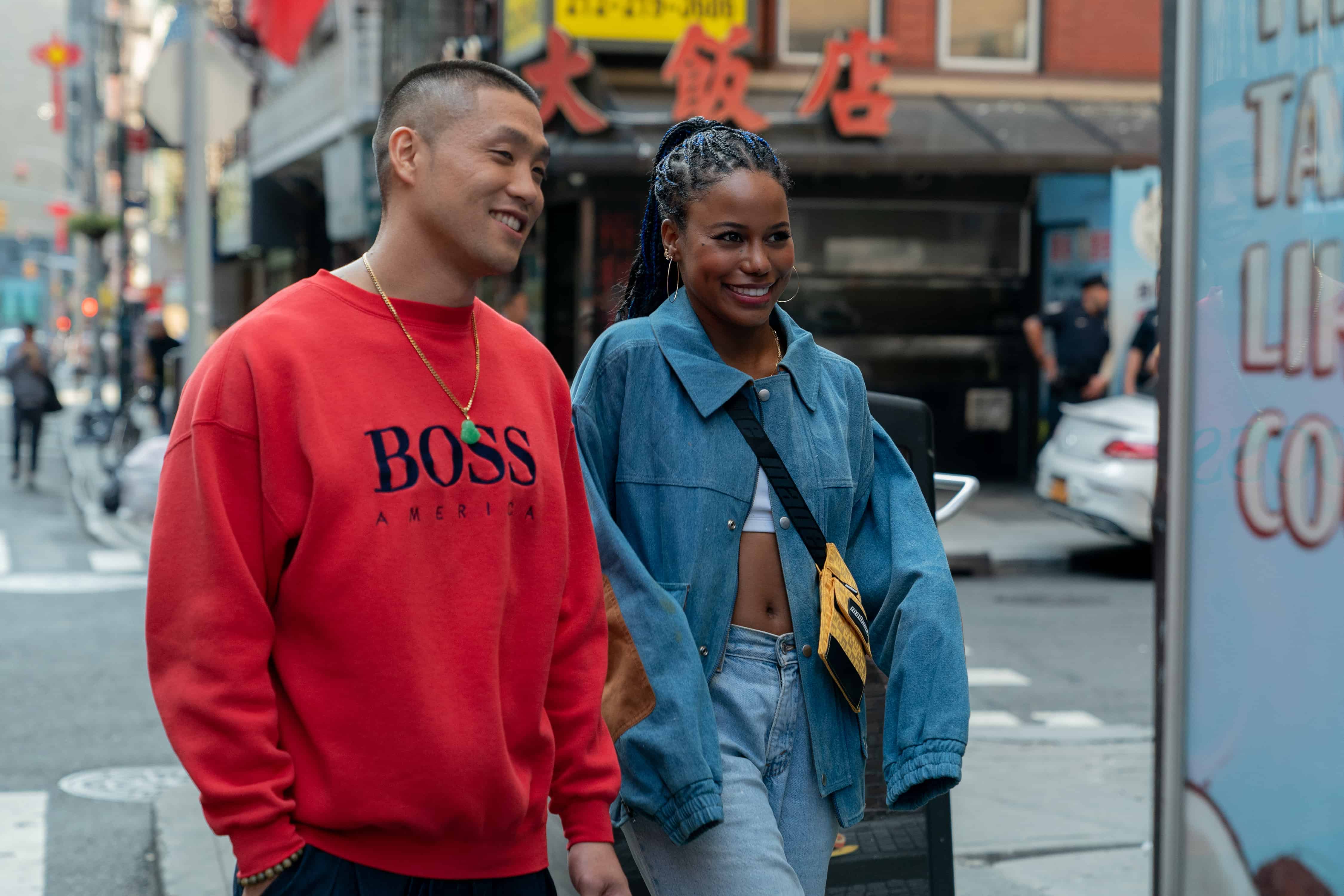 But, unfortunately, Boogie doesn't necessarily execute all it wants to with precision. There is a notable focus on Vivienne and Lawrence's relationship, but as for how and why Lawrence's life went left or giving you an idea, beyond shame and culture, why Vivienne hasn't left? You don't get that. If anything, their marriage remains to give Boogie something to complain about – particularly his dad being out of work causing money issues.
Then, when it comes to culture, we must admit we loved seeing Boogie being an ABC (American Born Chinese) and his privilege being addressed while he still held some customs. Yet, with Boogie's family isolated and having no contact with other Chinese families, there is this vibe that what Huang presents isn't a norm that just isn't addressed, but it makes Boogie's family feel like an exception.
Following that, when it comes to Boogie being into sports, it isn't developed much. We know he is good at it, and his dad has something to do with it, but outside of trash-talking Jeremy Lin at times, whether or not Boogie is on autopilot, based on his dad's dreams, isn't made clear. Never mind, nothing about Boogie's basketball games feel intense like the sports drama this is supposed to be. Each game, even the last one, lack any sense of intensity beyond Boogie arguing with his coach.
Lastly, as much as Eleanor and Boogie make a cute couple, the film sidestepping how his parents may feel about him dating a Black girl draws attention. That and their relationship doesn't get the quiet moments and intimacy, beyond the physical, it needs to truly flourish. Rather, it feels like another addition to an already bloated movie that would have been better off as a mini-series since clearly an hour and a half was nowhere near enough time for all Huang wanted to pull off.
Overall
Rating: Positive (Worth Seeing)
Boogie seems to suffer from the idea that there will only be one chance to tell this story, and if I don't tell it now, no one may get the chance. For with everything featured in Boogie's life, crammed in and rushed, more often than not, you appreciate what is said, shown, and done but feel the execution is off. Leaving you wishing Huang had more time, be it in a mini-series or a regular series, as Boogie is unable to be what you can see it was meant to.
[ninja_tables id="46802″]
Summary
You Get What It Is Trying To Do - 86%
The Execution Is Off - 74%
Boogie seems to suffer from the idea that there will only be one chance to tell this story, and if I don't tell it now, no one may get the chance.
Related Topics:
Drama
,
Eddie Huang
,
Family
,
Non-English
,
Pamelyn Chee
,
Perry Yung
,
Rated R
,
Romance
,
Taylor Takahashi
,
Taylour Paige
,
Young Adult