After (2019) – Summary, Review (with Spoilers)
After hopes between an English accent, a troubled boy, and a girl you could live vicariously through, it may be able to keep your attention.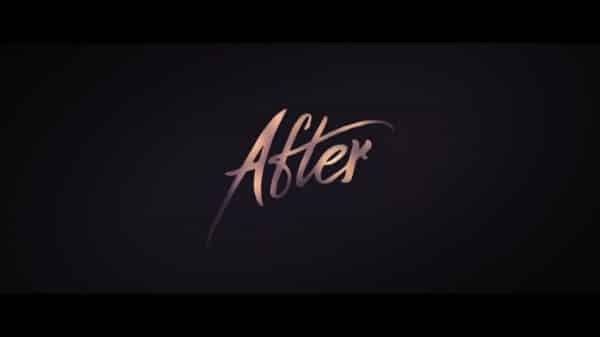 After hopes between an English accent, a troubled boy, and a girl you could live vicariously through, it may be able to keep your attention.
---
Director(s)
Jenny Gage
Screenplay By
Susan McMartin
Date Released
4/12/2019
Genre(s)
Romance, Drama
Good If You Like
Brooding Young Men, With Accents, Who Are Nothing But Trouble

Wallflower Girls

Isn't For You If You
Can't Deal With The Main Relationship Of The Movie Beginning Because of Cheating

Watch A Lot Of Romance Movies, Especially Featuring Young Adults

Thought Twilight Was Bad & 50 Shades of Grey Was Trash

Noted Cast
Tessa
Josephine Langford
Carol
Selma Blair
Noah
Dylan Arnold
Hardin
Hero Fiennes Tiffin
Steph
Khadijha Red Thunder
Landon
Shane Paul McGhie
Images and text in this post may contain affiliate links which, if a purchase is made, we'll earn money or products from the company. Affiliate links and external links include an upward facing, superscript, arrow.
Plot Summary
18, a virgin, and a freshman in college, Tessa has lived a fairly innocent life. Though her father long abandoned her and her mother, Carol, since she was a kid she had her best friend turned boyfriend Noah by her side. However, with Tessa being older than Noah, it means while he is stuck in high school for another year, she is in college alone. Meaning, maybe for the first time in life, she is on her own. Thus leaving Tessa to appear like a baby sheep surrounded by curious wolves. One of which is Hardin who finds Tessa's innocent intriguing, if not annoying. At least until he gets to know her and appears to be falling in love with her. Which for Tessa is complicated since how Hardin feels, and she feels, conflicts with Noah being back home and her mom's disapproval.
Yet, with living such a sheltered life, a person like Hardin awakens something in Tessa. He is troubled by his father's drunken past, guilt over his mom, and has an issue connecting with people. But Tessa could change all that if she can get past all Hardin has ever done. Something which includes a video which could ruin things forever.
Question(s) Left Unanswered
What happened to Landon's dad exactly?

Landon is soon to be Hardin's step-brother.
Highlights
The Soundtrack
If you're someone who likes indie pop or pop/rock tunes, you'll love the music. Be it a cover of Avril Lavigne's "Complicated," among others, you'll find yourself vibing to the music. In fact, it might be one of the few things that you can't really ding with this movie.
On The Fence
A Brooding Boy With Money & A Accent + A Innocent Girl Who Is Naive & A Virgin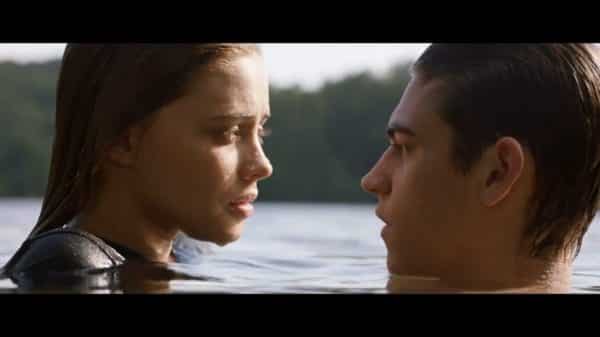 We're all for a good romance, even if it is a bit generic. However, the problem with After is that it uses way too many familiar aspects of the romance genre in one movie. The brooding boy with a troubled past, with an accent to match, to make the perfect dreamboat. This innocent girl, a virgin, a tad bit naive, who was sheltered. Put them together, and she has a sexual awakening which coincides with his icy and callous heart becoming soft. Yet, he does or says something which requires a grand gesture to reunite them – if it happens.
Don't get me wrong, you'll make it through the movie, but unless you got a friend who makes comments throughout, you will get bored. Especially since, while they have cute moments, Hardin and Tessa, it's hard to get into their relationship. Maybe it is because it starts with Tessa cheating on Noah, that there isn't chemistry as much as two attractive people getting together, or that After doesn't have any unique spin involved.
To me, Tiffin is undeniably attractive but lacks charm – which seemingly his accent was supposed to compensate for. Which doesn't mean Langford is off the hook. Unlike her sister Katherine, of 13 Reasons Why fame, there isn't anything there which grabs you. For like Tiffin, all you get is this vibe that because she is attractive, she's with an attractive guy, and they are in situations which hint towards sex, this should be hot and keep your attention. However, you can't blame the PG-13 rating for why this film feels limp. It's just casting which worried more about attractiveness above all else.
Landon and Steph
I will admit, Landon and Steph had my attention for a moment. Landon because he became Tessa's best friend at school and seemingly had a tumultuous relationship with Hardin. If not one he was trying to create so that they could be the kind of family he maybe wanted. Then with Steph, a queer woman of color, there is the question of whether she was as bad as she appeared and what was her story?
Alas, both are seemingly one of the last things on McMartin's mind, and their presence seemingly is to account for the location of the film being the University of Atlanta. So it only makes sense to have the presence of multiple non-white characters in the movie.
Purchase, Rent, or Get Merchandise On Amazon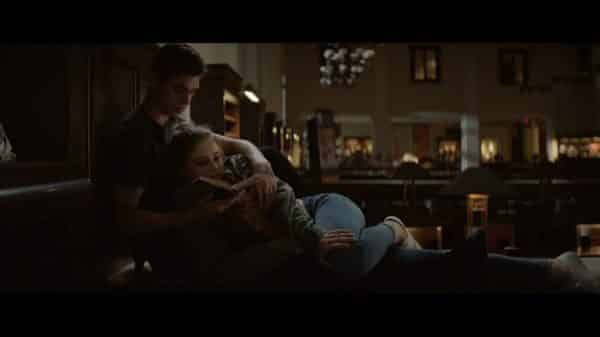 Usually, the negative label is for films I had expectations of which didn't meet them at all. For After, my expectations were low, and unfortunately, they were met. The leads don't have chemistry, and while they have a few cute moments, they aren't enough to help you get past Tessa cheated on the guy who helped her through her dad leaving her mom. Add in it isn't like she presented the idea they became a couple because it just seemed like they should, and it makes it so you can't lose yourself in her and Hardin being together. Even if, as Tessa's roommate Steph says, they seem like siblings (which I thought they were at first).
But what ultimately leads this to get the negative label is you feel the time length of this movie since there is nothing to connect to. Hardin's issues don't drive your interest. Tessa's sexual awakening more so makes you question was she formerly waiting for marriage with Noah than being proud she is getting pleasure. Add in the supporting cast who, outside of Steph and Landon, don't present a reason for you to take note of their names, and After seems like it may have an audience, but it might be a limited one.
Follow Wherever I Look on Twitter, Like us on Facebook and Subscribe to the YouTube Channel.
---
Check Out Other Movies & Shorts On The Movies Master List Page
---
---
Follow, Like, and Subscribe
Community Rating: 0.00% (0) - No Community Ratings Submitted (Add Yours Below)