Live in Front of a Studio Audience: Norman Lear's "All in the Family" and "The Jeffersons," brings on the nostalgia and, for the most part, revives the spirit of the source material.
---
Network
ABC
Director(s)
James Burrows, Andy Fisher
Writer(s)
Don Nicholl, Michael Ross, Bernie West
Creator(s)
Norman Lear
Genre(s)
Comedy, Live
Good If You Like
Nostalgia

When Comedy Was Not Politically Correct

Isn't For You If You
Don't Enjoy, Sometimes, Dated or Corny Jokes
Noted Cast
Louise
Wanda Sykes
George
Jamie Foxx
Archie
Woody Harrelson
Helen
Kerry Washington
Tom
Will Ferrell
Mama Jefferson
Fran Bennett
Florence
Marla Gibbs
Edith
Marisa Tomei
Images and text in this post may contain affiliate links which, if a purchase is made, we'll earn money or products from the company. Affiliate links and external links include an upward facing, superscript, arrow.
Live in Front of a Studio Audience: Norman Lear's "All in the Family" and "The Jeffersons" Summary
It was a normal morning for Archie. One which had him yelling at his wife Edith, debating with his son in law, and dealing with his daughter often joining in. However, then Edith decides to let the Jefferson family move a party they were having over at their home to the Bunker home. Leading to Archie having to deal not just with Henry, who messes with him a bit, but also George. A man who is a smarter version of Archie, and a bit more uppity to boot.
Which sets up us seeing George and his wife Louise in a nice apartment that they both like, but are adjusting to. Well, at least Louise is since George likes to run off her friends Diane, Tom, and Helen. Yet, he calms down a bit when his momma shows up, and when Florence shows up?! While they don't do battle, with her coming off interview sweet, he thinks he's found a catch.
Highlights
Classism, Racism, and Sexism You Only See In Movies Now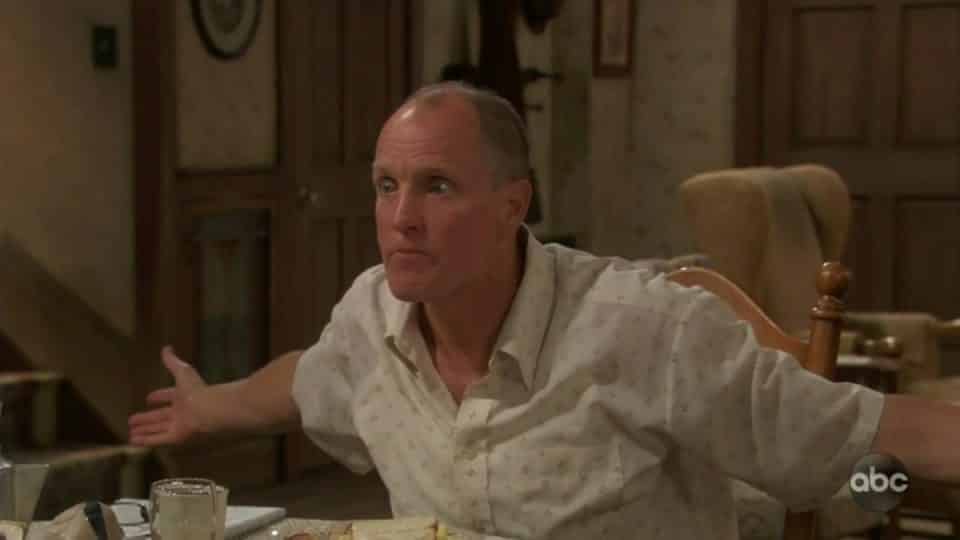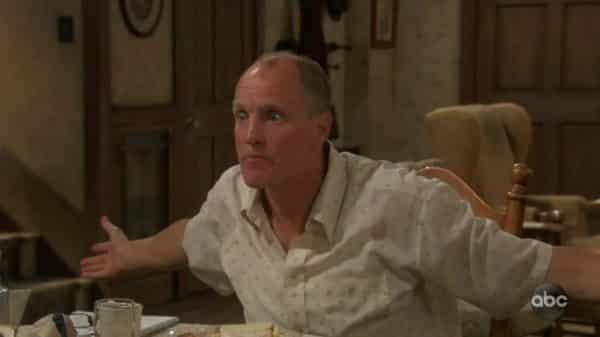 While many shows may have the occasional episode which reminds you that one or two characters are different, usually it is only in movies that they addressed the everyday issues classism, racism, and sexism cause. So it is nice to be reminded that there was a time, on network TV of all places, where these conversations were a regular thing. Not to downplay The Carmichael Show, which is one of the closest things to All In The Family and The Jeffersons we've gotten in modern times. However, with the way TV has gone from a means of initiating discussion to a place for escapism, it is nice to be reminded when daring for TV was more about dialog than representation.
Helen and Tom Were Adorable
In the news doc which follows, it notes how Helen and Tom played a part in not just normalizing interracial couples, but also realistically presenting them. They aren't made to be props for a point but to show a real couple who argues and says somethings which, if you aren't or have never been in an interracial relationship, you may have wondered about. Take the idea of using, in arguments, the most hurtful language you can think of. When it comes to Washington and Ferrell, in a role which matches his persona so well, they played all this out in a magnificent way.
Momma Jefferson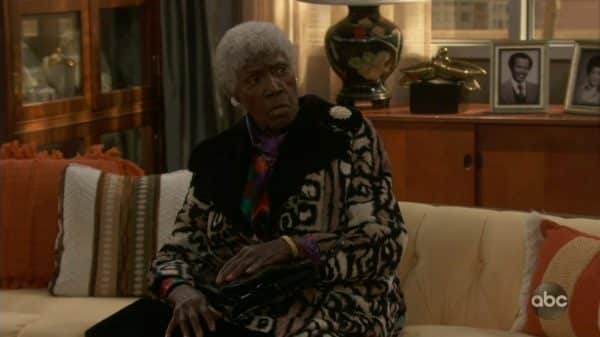 While her part was short and sweet, it made for some of the funniest moments in the whole special. For while the All In The Family part had its back and forth, for reasons noted below, it didn't hit as hard. However, while Foxx and Sykes may have had a nice warm up during the first half of the event, they really hit their stride when Momma Jefferson came in and challenged both of them. Especially Sykes who got to get some shine away from the ham that is Jamie Foxx.
Marla Gibbs Appearance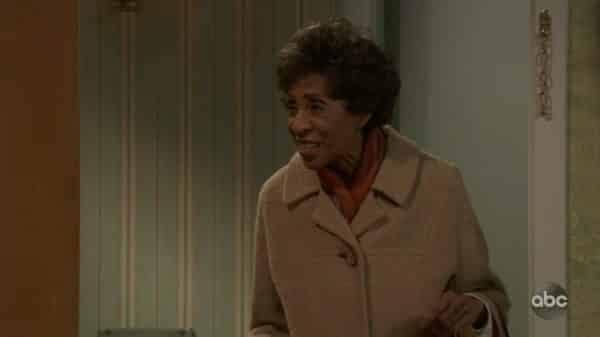 Justina Machado, from One Day At A Time, seemed like she'd be joining the mini-reunion of Norman Lear, Stephen Tobolowsky, and herself. However, instead Marla Gibbs popped out, and while she may not have been as snappy as Florence was known for, it didn't take away from the awe what so ever. Plus, while she may not be snappy, she still knows how to land a line.
Marisa Tomei as Edith
Nearly everyone was either mimicking or trying to put their spin on the iconic characters. Tomei was probably one of the only actors who had it down pact. Making it so she definitely, alongside Foxx, for various reasons, should be looked at fondly when it comes to how this special is seen.
On The Fence
Jamie Got A Little Too Camp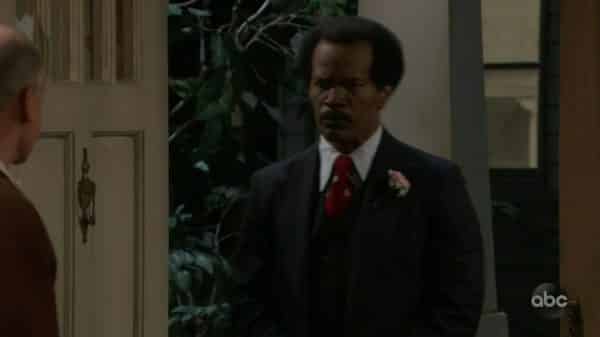 Jamie Foxx is a ham. Anyone who is a fan of his knows this and with a live audience there too? You had to have known he would act up. Which, for the most part, you appreciate. However, there were times he was borderline camp in trying to take on Sherman Hemsley's mannerism. Still funny, but definitely making it where it seemed like he wasn't the best scene partner and didn't allow his co-stars to shine.
Woody Harrelson's Archie
A part of me feels Harrelson was chosen more for the way he talks than this being a role he could really get into. For while I'm sure he watched the show, or at least was aware of it, I don't feel like he truly tapped into who Archie was. I mean, he said the lines he was supposed to, but while everyone else was honoring the original portrayal, he treated Archie as someone he could put his spin on. Making him the odd one out and creating a bit of awkwardness.
Live in Front of a Studio Audience: Norman Lear's "All in the Family" and "The Jeffersons" Overall: Positive (Watch This)
---
Community Rating:
---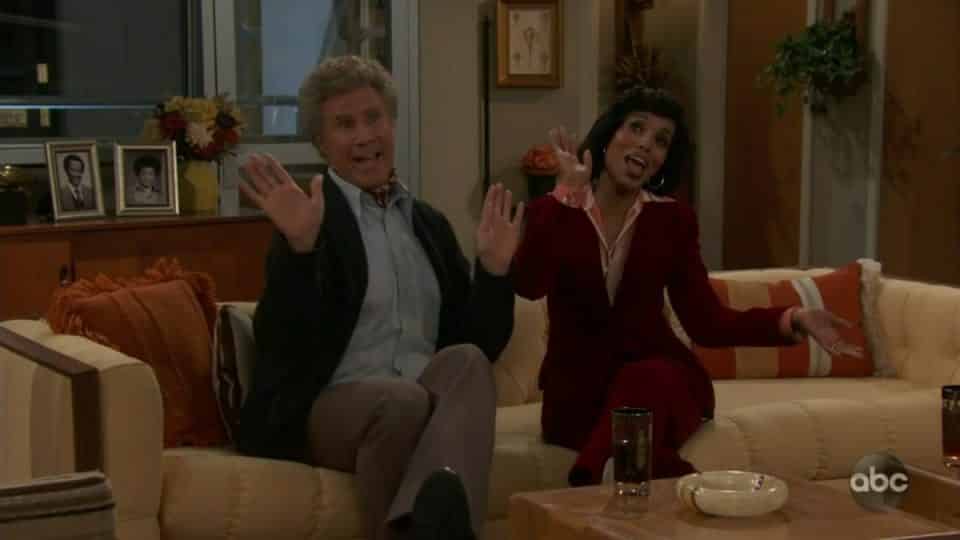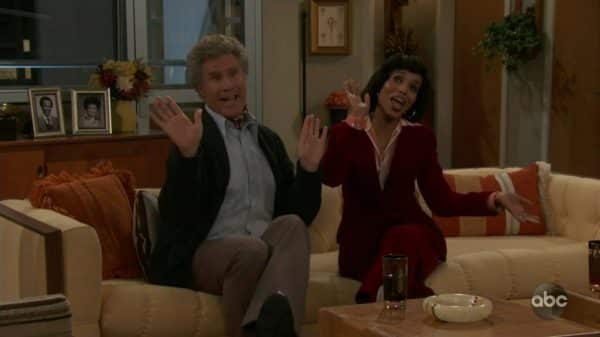 Outside of Harrelson, who seems like good casting, but maybe just was unable to conjure the spirit of Carroll O'Connor, there isn't a lot of bad things you can say about this live performance. Yes, Foxx was having a little too much fun and could have been reigned in a bit. However, outside of that, the spirit of both All In The Family and The Jeffersons was in full force, and we got a nice amount of nostalgia. The kid which makes you wonder what productions will they next revive for a night?
Follow Wherever I Look on Twitter, Like us on Facebook and Subscribe to the YouTube Channel.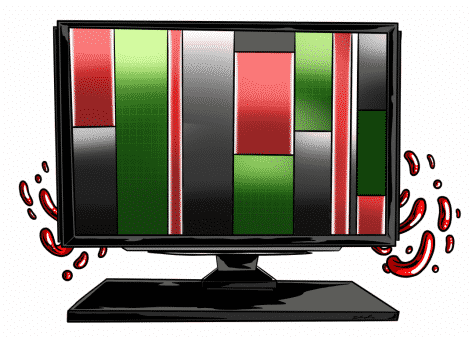 ---
---
---
---
Classism, Racism, and Sexism You Only See In Movies Now - 90%
Helen and Tom Were Adorable - 89%
Momma Jefferson - 87%
Marla Gibbs Appearance - 91%
Marisa Tomei as Edith - 88%
Jamie Got A Little Too Camp - 79%
Woody Harrelson's Archie - 70%