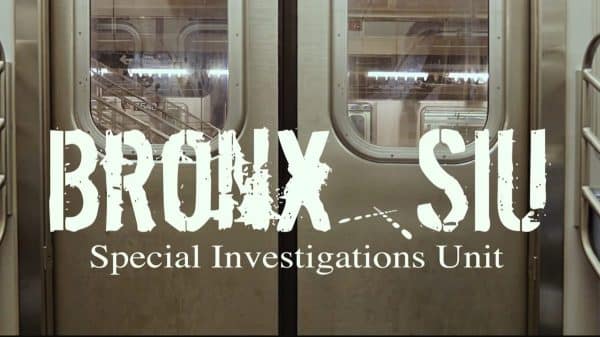 The Following is a list of cast and characters from the UMC program Bronx SIU and their status at the end of the season(s).
---
Season/ Episode
Synopsis
Episode Information
Topics & Focused Characters
Season 1, Episode 2 "Archangels"

Yolanda and Jimmy's past continue to make it seem they chose the wrong job as they investigate a nun shot in the head.

Director(s)
Mike Mayhall
Writer(s)
Mike Mayhall, Dan Garcia
Air Date
7/25/2018
Introduced This Episode
Felix
Julian Mathias
Felix's Mom (Ashley)
Rebecca Merle
Sister Rogers
Stefaniya Makarova
Sister Martha
Lilith Falcon
Sister Carissa
Dominique Duvernay
Father Evans
Todd Lewis
Dexter
Alex Emanuel
Kiki
Elijah Bezares
Tarik
Keeland Ellis

Hard To Shake The Past:

 

Yolanda, Jasmine
A Boy In Need Of Some Help:

 

Felix, Tarik, Felix's Mom, Sister Rogers
The Unrepentant Nun:

 

Jimmy, Yolanda, Sister Rogers, Sister Martha, Sister Carissa, Father Evans, Derrick Ferguson, Kiki

Season 1, Episode 1 "Pride Cometh Before…"
Bronx SIU

 

is the show to watch if you are curious about what UMC has to offer for it is just, read the premiere recap/ review.

Network
UMC
Creator
Dan Garcia
Director(s)
Mike Mayhall
Writer(s)
Dan Garcia, Mike Mayhall
Air Date
7/18/2018
Genre(s)
Action, Drama, Romance
Good If You Like
Cop Dramas

Cases Which May Not Get Wrapped Up In One Episode

Relationship Drama

Cops Who Aren't Necessarily Corrupted But Aren't Clean Either

Isn't For You If You
Prefer The Personal Life Of Cops To Be Shown At Minimum
Introduced This Episode
Jimmy Blue
Brian White
Darius
Ameer Baraka
Yolanda
Shanti Lowry
Gloria
Vanessa Lyon
Miriam
Leticia Jimenez
Zakia
Eddie Davenport
Renora
Deanna Pak
Jasmine
Denise Boutte
Brian White As Jimmy Blue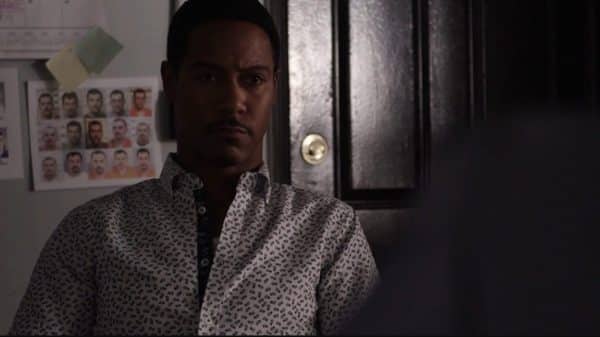 Character Introduction
Jimmy is an Afghanistan/Iraq veteran who went into the military after his father was killed in the September 11th attacks. Since getting out the military he has had some trouble with various vices like pills and alcohol which put a strain on his relationship with wife Gloria. However, while he still takes pills, seemingly to deal with PTSD, if not physical pain, he is more coherent and is more reliable. Hence him being one of the top cops in Bronx's SIU division.
Additional Information About
He did 6 tours in Afghanistan and Iraq.