Zom 100: Bucket List of the Dead: Season 1/ Episode 4 "Flight Attendant Of The Dead" – Recap and Review (with Spoilers)
---
Community Rating: 0.00% (0) - No Community Ratings Submitted (Add Yours Below)
---
This post may contain affiliate links and spoilers. Please read our disclosure policy.
---
General Information
This section Includes information about the Director, Writer, and Cast.
Release Date (Netflix)
July 31, 2023
Director(s)
Katsuya Ōshima
Writer(s)
Hiroshi Seko
Newly Noted Characters and Cast
Yukari
Wakayama Shion
Reika
Hikasa Youko
Maki
Asakura Momo
Previously Noted Characters and Cast
Akira
Shūichirō Umeda
Kencho
Makoto Furukawa
Plot Recap
This content contains pertinent spoilers. Also, images and text in this post may contain affiliate links. If a purchase is made from those sites, we may earn money or products from the company.
Who Needs A Dream When You Have A List? – Akira, Kencho
Kencho discovers Akira's notebook of what is supposed to be 100 things to do before turning into a zombie, which has only hit the mid-30s. He looks over the list, doesn't take it seriously, and then adds his own. At first, Akira takes this offensively, but after Kencho pushes the idea that they are in this together, so his list is their list, Akira appreciates and understands the gesture.
Hello Ladies, And Weird Guy – Akira, Kencho, Reika, Maki, Yukari
Case in point, one of Akira's main goals deals with dating, as getting to go out with a girl, even before his oppressive job, was always an issue. So when they go out for a big screen television and run into three women, Reika, Maki, and Yukari, Kencho takes on the role of a wingman.
That is until Akira blows his chances again and again, and Kencho decides to focus on Maki, who he ends up sleeping with. As for Akira? He tried to impress the ladies by chugging tequila and only ended up making himself sick. Which leads to some nice back rubs from Yukari, the girl Akira tried to chat up and failed. But, unlike Kencho, Akira picked the girl with a boyfriend, so no luck there, but a gentle touch, even if in sympathy and a nice conversation, is better than nothing.
As for Reika? Yeah, she was just there to get drunk and be pissed about her circumstances, so that wasn't even an option for Akira or Kencho.
You Got To Have A Dream To Survive This Trauma – Akira, Kencho, Reika, Maki, Yukari
One thing born out of Akira's time with the girls and this one weird guy is the realization that he doesn't have a dream. Kencho dreams of being a stand-up comic, Yukari wanted to be a flight attendant after one comforted her as a child, and as for Maki and Reika? Who knows. Reika just drinks and complains throughout the episode, and before you know it, Maki is mainly focused on having sex with KEncho, which he obliges.
That is until the weird guy turns into a zombie, turns Reika, who later turns Maki, and later on, the weird guy turns Yukari as she is bonding with Akira. It's sad but inspirational for Akira, as he once again sees someone die after getting to do something or someone they love. This leads him to believe he needs to find what his dream is, since working in a production studio seemingly was more about getting a job, the prestige than what he loves to do.
But, for now, he is just happy Kencho secured a big-screen television for him. He may have abandoned his wingman duties but ultimately came through in the clutch.
New Character Description(s)
Reika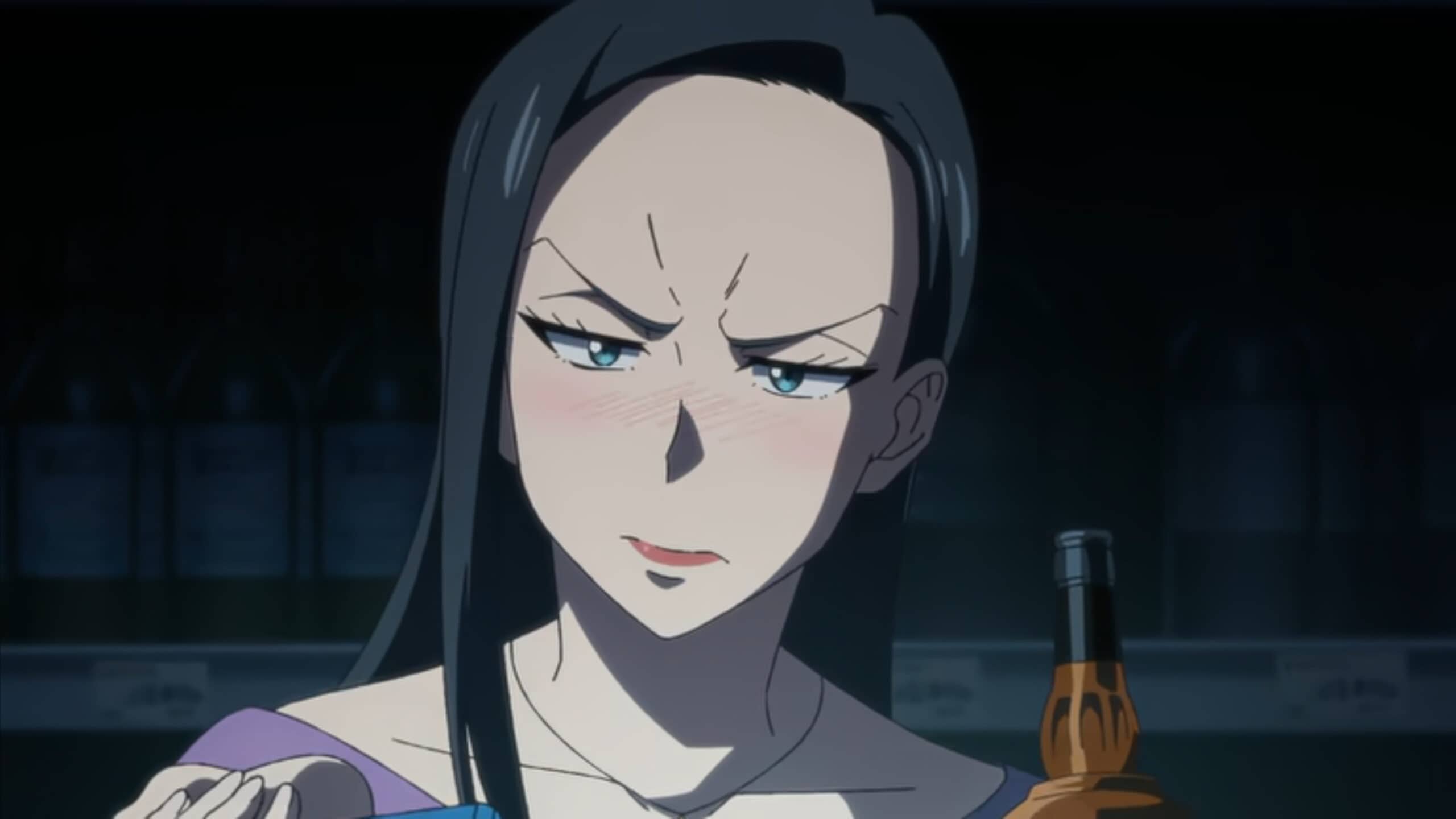 Reika seems to be the lead of the flight attendants and the one who has already focused on her life ending so minas well enjoy being trapped in a grocery store which has a lot of liquor.
Maki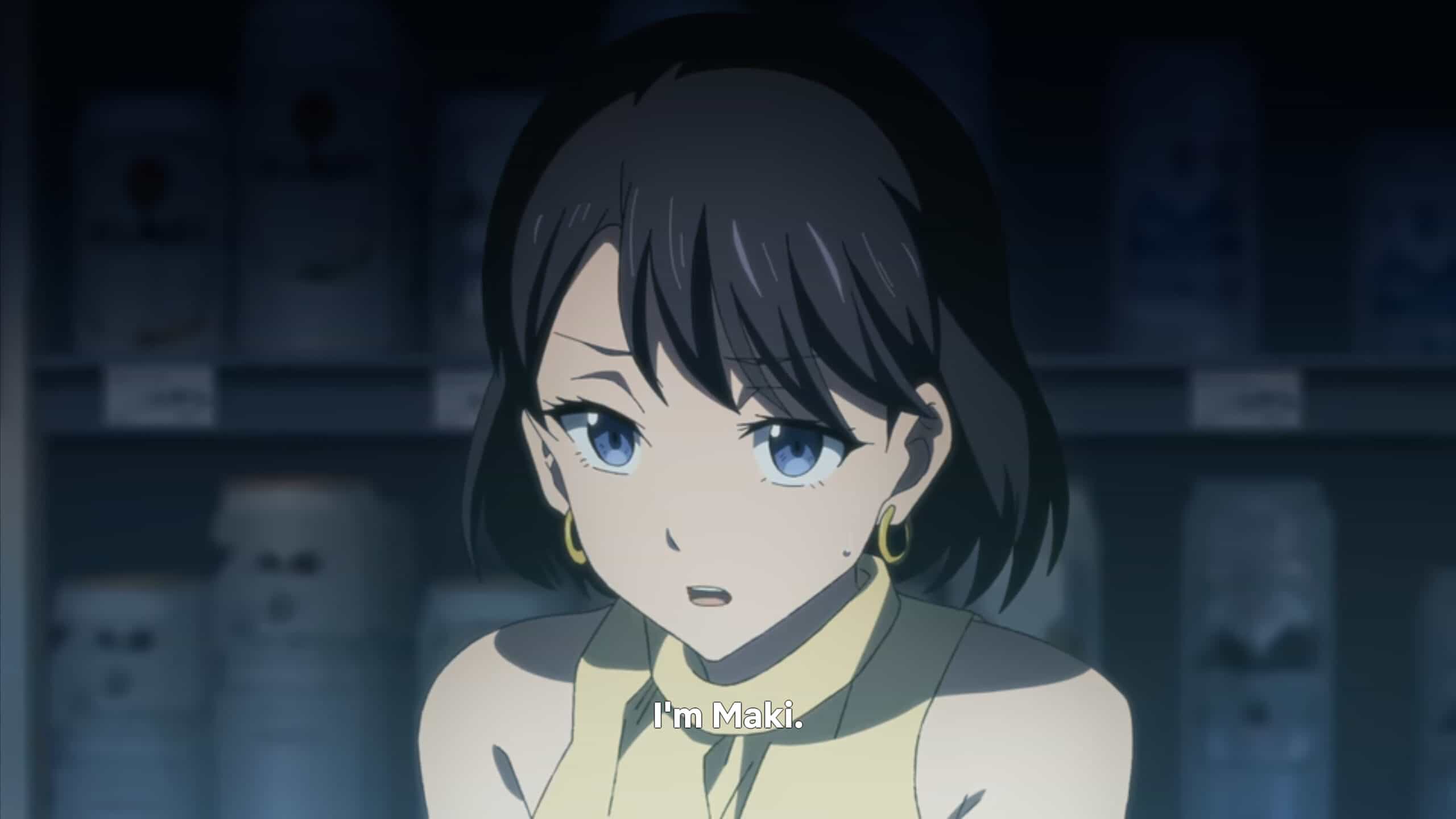 Maki is an easily charmed woman who becomes enamored by Kencho, especially his muscles, and humor.
The actor is also known for their role in "Horimiya."
Yukari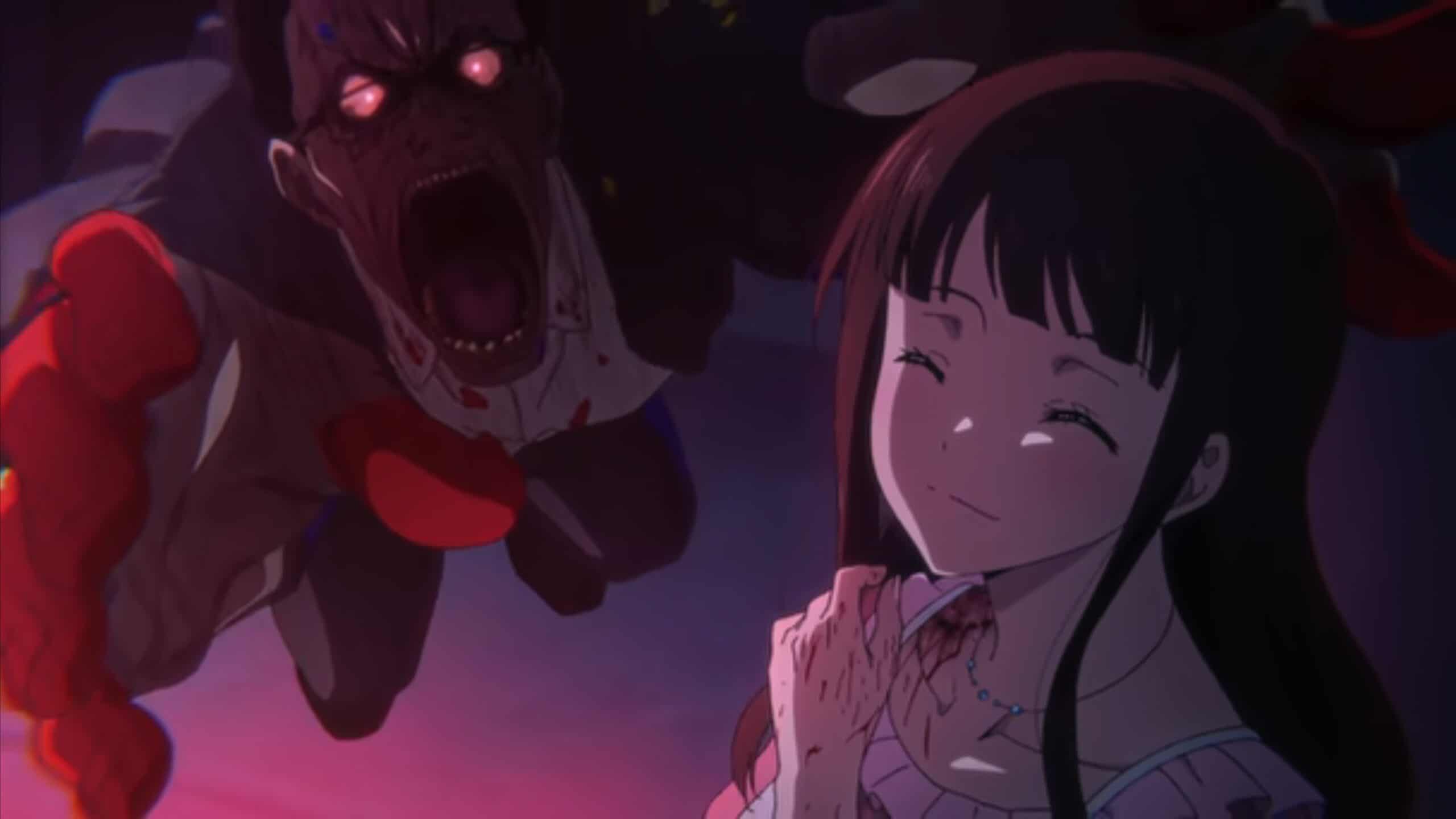 Yukari is a third-year flight attendant who wanted to become one after being comforted as a child by one during one of her first flights.
Review
Highlights
The Search For A Dream
Like so many millennials, it appears that Akira was on auto-pilot. He went to school, and got a good job, but from there, he got lost in the hamster wheel of money coming in from work and going out due to bills. All the while, it seemed he forgot what he was working for besides survival but similar to when the Covid-19 pandemic hit, the zombie pandemic offers Akira the chance to reflect on who he is, what are his goals, his dreams, and a chance to enjoy the life he has squandered a bit.
But, as for what that dream will ultimately be, that's hard to say as Akira has shown a lot of energy, and definitely strength that wouldn't be originally predicted, but what or where he can funnel this into and feel fulfilled? That remains hard to say.
On The Fence
Wondering If We Should Get Invested In Introduced Characters Beyond Those Seen In The Intro Or Outro
It's understandable that not everyone we encounter on the show is going to make it. It is a zombie apocalypse, and how many of us are really equipped to fight for our lives and survive with minimal comforts outside of a roof over our head? Yet, I gotta admit, it is hard to not become quickly callous to new characters when they generally get killed off.
Yes, Shou is still alive, but there is the question of whether we may ever see them again. And don't get me wrong, I get that "Zom 100" would have much bigger problems if it became this huge ensemble piece that had to keep up with every last Tom, Roberta, and Harry, but as much as we love Akira and even Kencho, there is this feeling they may not be enough in the long run – even if Akira's journey towards fulfillment does resonate.
Episode Directory
FAQs
Answers to some questions you may have regarding this episode:
Why Is The Episode Called "Flight Attendant Of The Dead?"
Due to the guest stars of the episode who are flight attendants.
Overall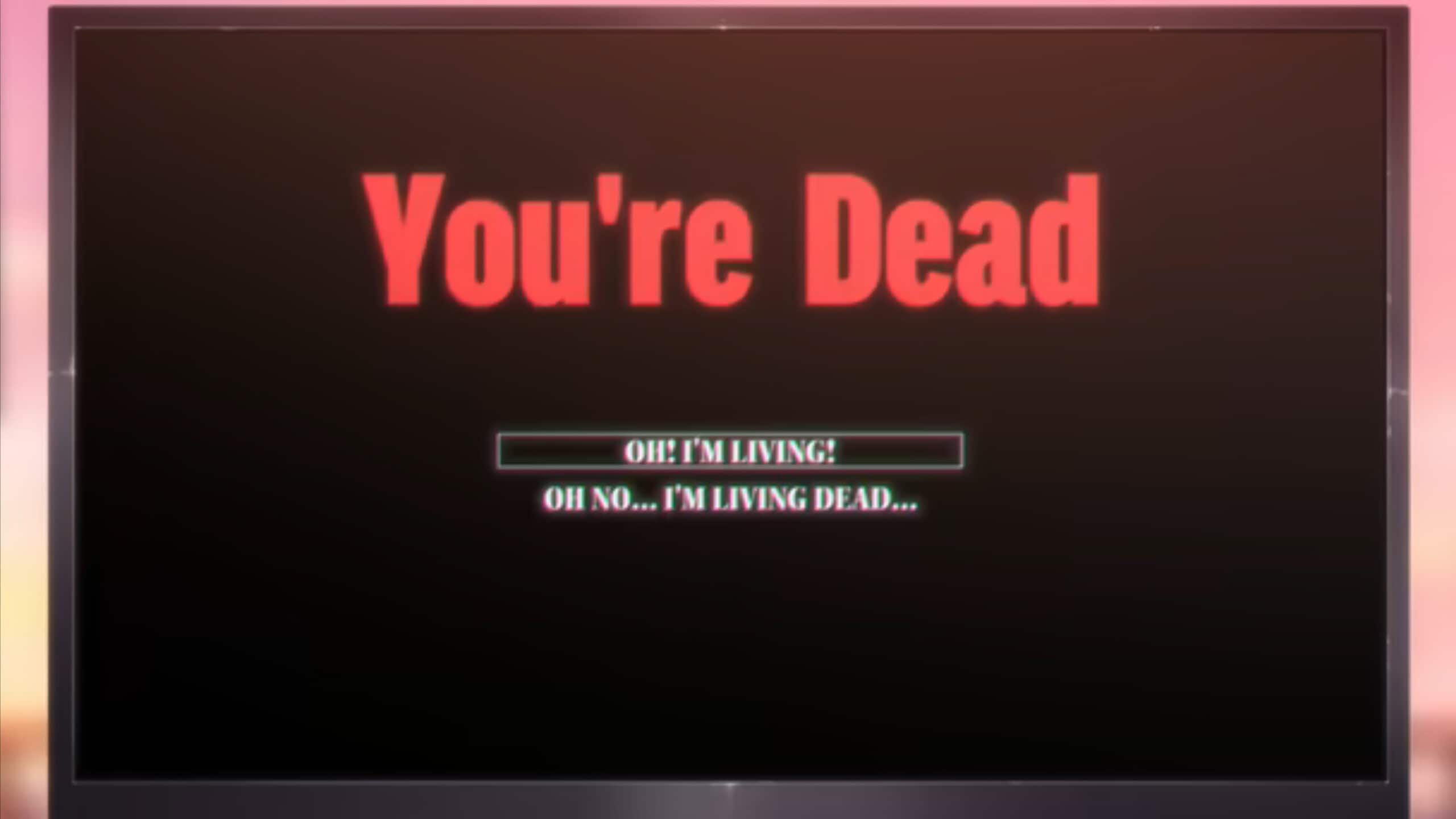 Title: Zom 100: Bucket List of the Dead: Season 1/ Episode 4 "Flight Attendant Of The Dead"
Description: Akira realizes one of the things even his past job didn't take from him, as he meets some cute girls he hopes are single.
Date published: August 1, 2023
Episode number: 4
Part of season: 1
Part of series: Zom 100: Bucket List of the Dead
Author: Amari Allah
Production company: Netflix
Director(s): Katsuya Ōshima
Actor(s): Wakayama Shion, Hikasa Youko, Asakura Momo, Shūichirō Umeda, Makoto Furukawa
Genre: Animation, Horror, Comedy
Summary
"Zom 100: Bucket List of the Dead," as it uses a zombie apocalypse as a hook, seems to really want to speak on the experience of dealing with a life where, after doing what you thought you were supposed to, the shackles were taken off, and you get freedom. Now, this doesn't release you from the need to survive, but now how you may potentially thrive is in your hands, and as exciting as that is, in many ways, it seems scary too if you didn't dream of thriving but just not being poor.
The Search For A Dream -

83%

Wondering If We Should Get Invested In Introduced Characters Beyond Those Seen In The Intro Or Outro -

77%
Disputable
Wondering If We Should Get Invested In Introduced Characters Beyond Those Seen In The Intro Or Outro