The Mandalorian (2023) – Season 3 Review
Mando, Grogu, and Bo-Katan work to unite the varied Mandalorian factions under a growing threat from Moff Gideon.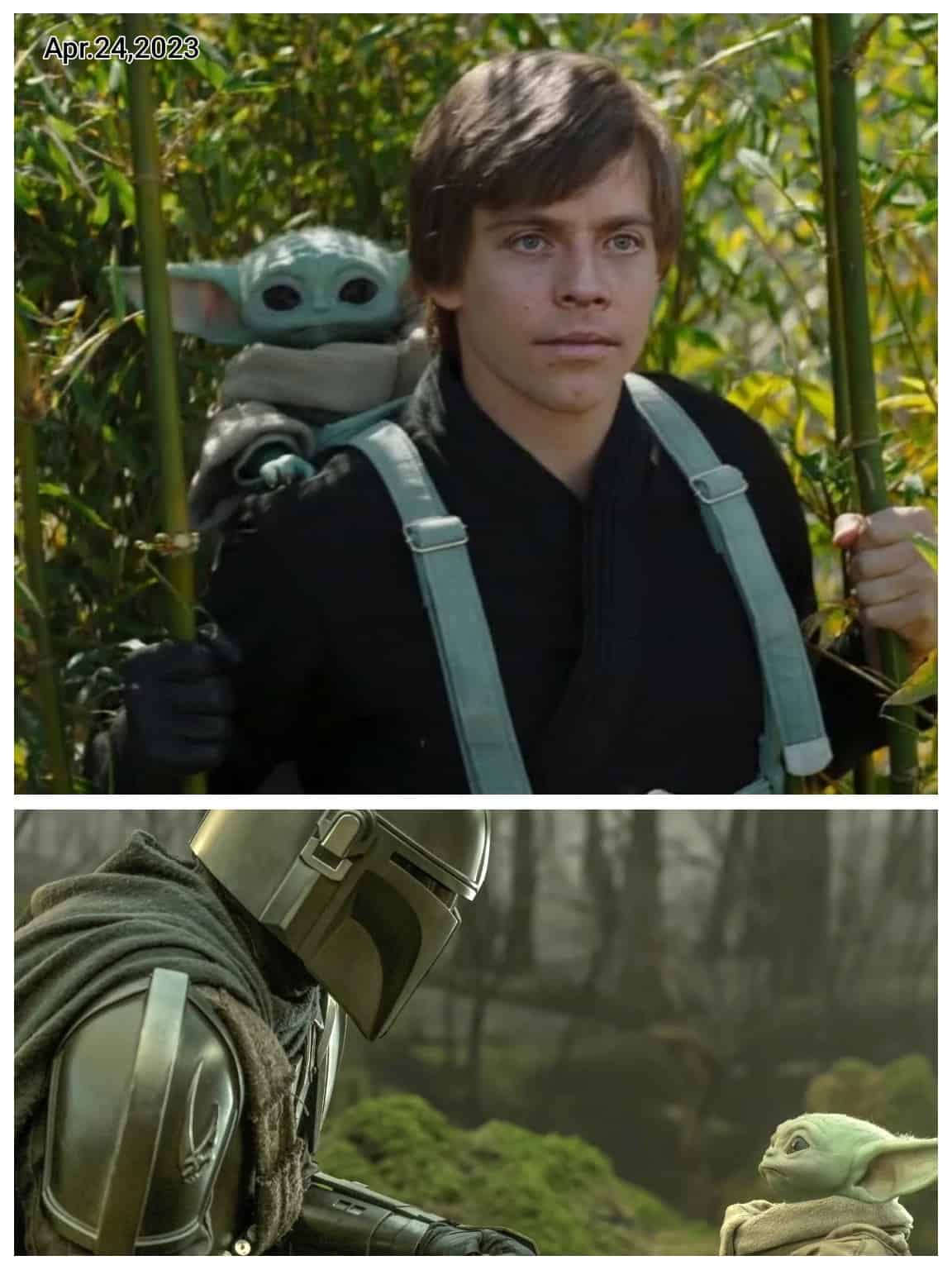 The Mandalorian Season 3 brings many new and other established characters from the Star Wars franchise to join Din Djarin and Grogu on their adventure.
Network:
Disney+
Season Premiere:
Wednesday, March 1, 2023
Season Finale:
Wednesday, April 19, 2023
How Many Episodes:
Eight episodes
Created or Developed By:
Jon Favreau
Executive Produced by:
Jon Favreau
Genre(s)
Science Fiction, Fantasy, Action, Adventure, Family, Young Adult
Previously Noted Characters
The Mandalorian (Din Djarin)
Pedro Pascal
Grogu
David Acord
Bo-Katan Kryze
Katee Sackhoff
Greef Karga
Carl Weathers
The Armorer
Emily Swallow
Moff Gideon
Giancarlo Esposito
Elia Kane (Amnesty Officer 68)
Katy O'Brian
Captain Carson Teva
Paul Sun-Hyung Lee
Axe Woves
Simon Kassianides
Koska Reeves
Mercedes Varnado
Paz Vizsla
Tait Fletcher
Peli Motto
Amy Sedaris
Summary 
Season 3 ushers in many new characters with some familiarity as they have been featured in other Star Wars movies or series. Din Djarin and Grogu are still prominently featured, but not as much as in the previous seasons. The father-son connection between this much-loved duo was the main draw of this series, and the reduced interaction has been a drawback.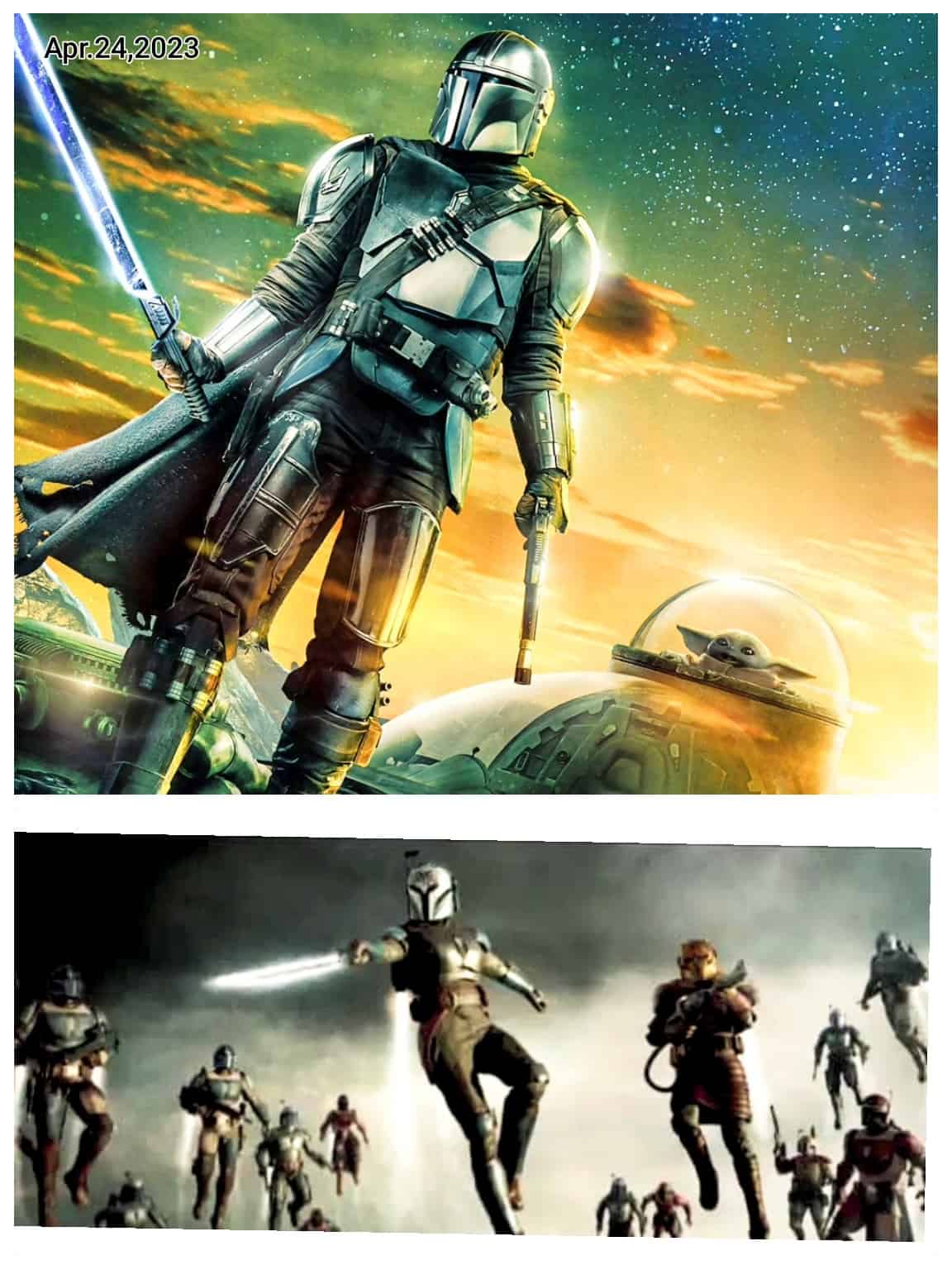 The main thrust of this season has been the unification of the divided Mandalorian factions.
Bo-Katan Kryze "We're stronger together."
Bo-Katan is the main charge in this campaign with the all too easily won-over backing of the Armorer who has her seek out other Mandalorians and bring them into the fold with Mando and Grogu as her supportive backup.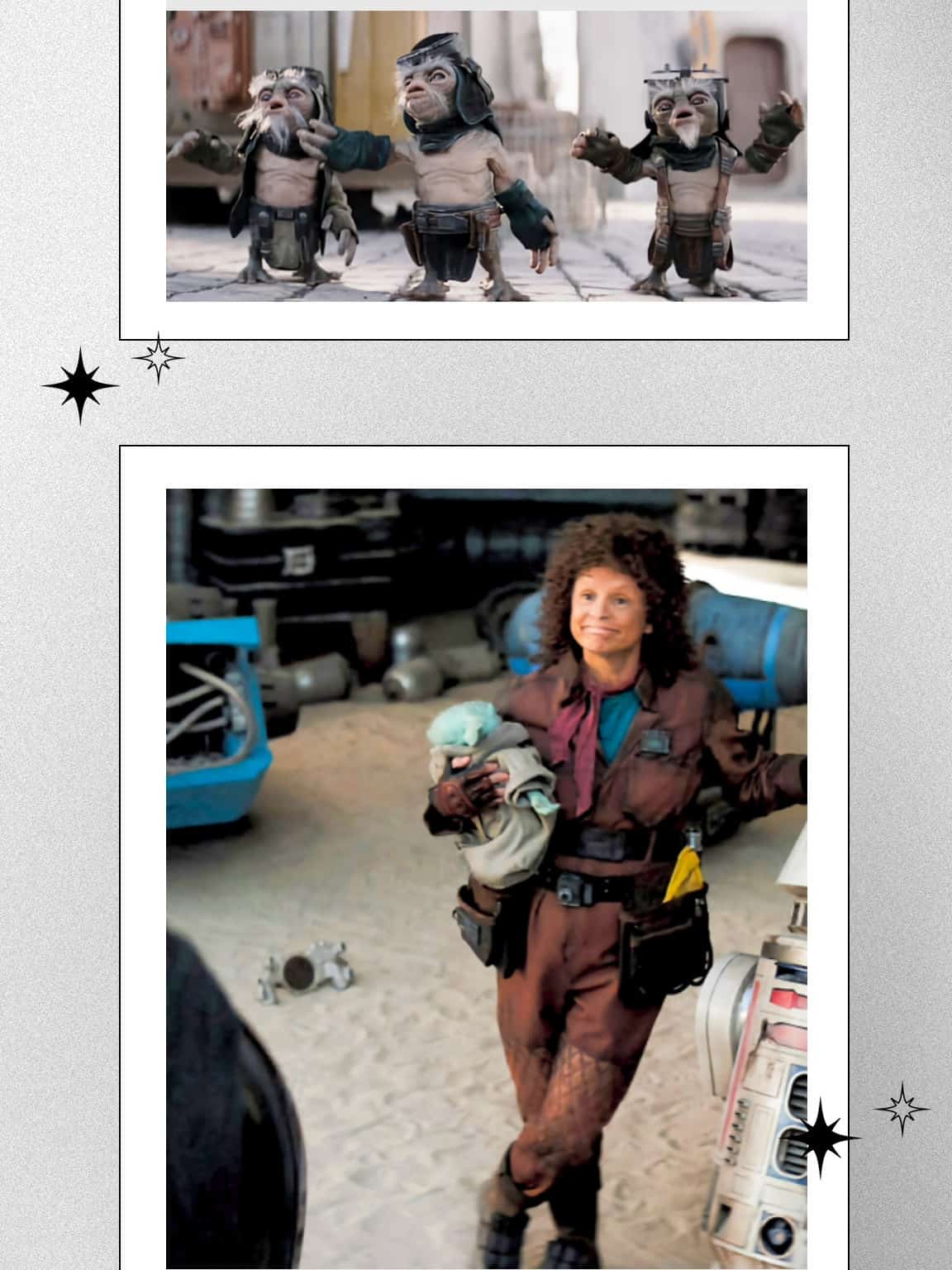 While the Mandalorians are occupied in their unification efforts, Moff Gideon, in his well-alluded return, has been making plans with the Shadow Council to undermine and eventually overtake The New Republic's regime. He gets wind of the empowered Mandalorians and plans an all-out battle to usurp their efforts which work against his plans.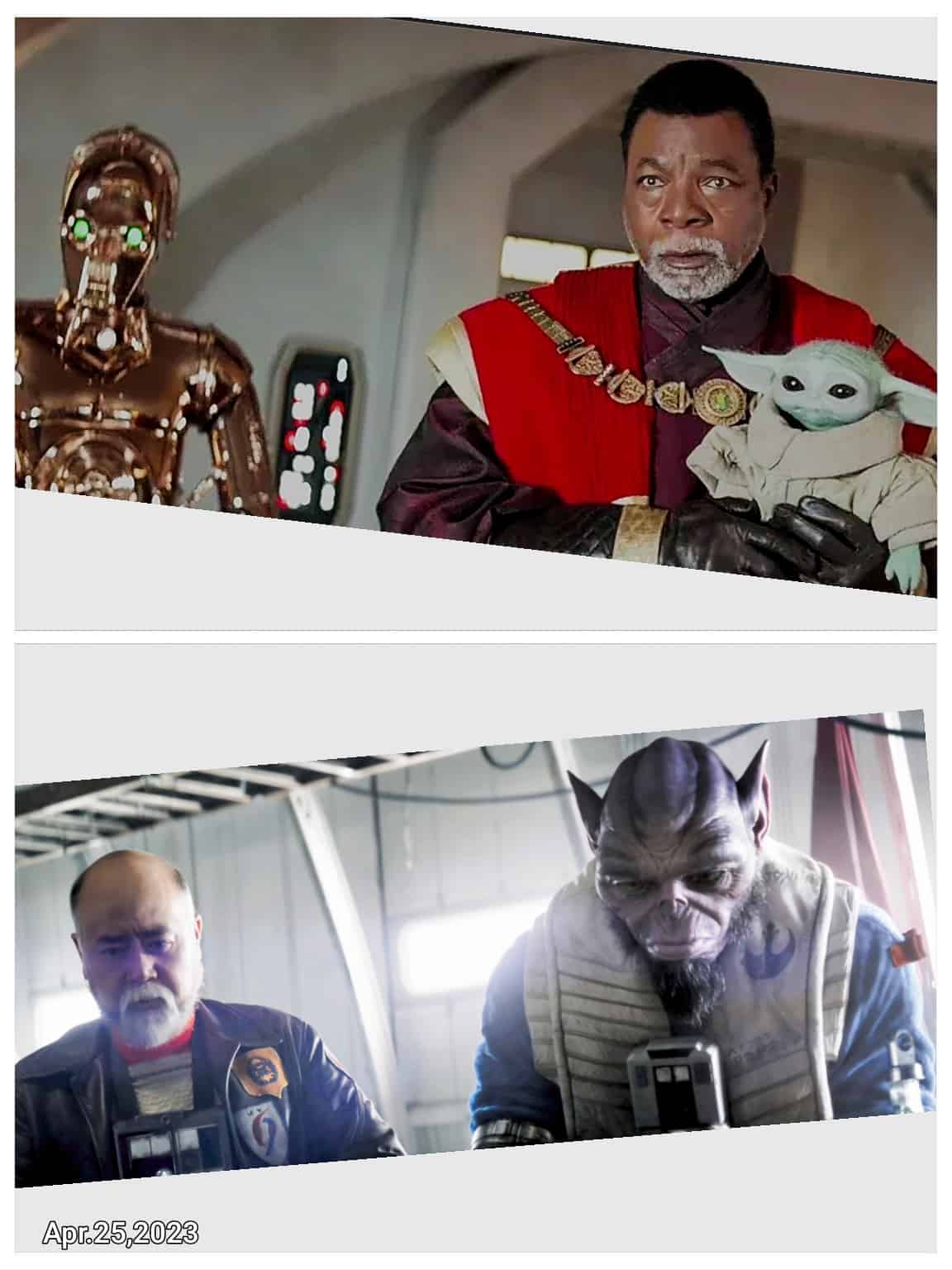 [ninja_tables id="62515″]
Review
---
Community Rating:
---
Who Is This For?
Fans of the Star Wars movie franchise will have their fix outside the movie theaters with new characters and familiar characters from the films and other Star Wars series featured. Star Wars groupies are not the only ones that will be fascinated with this series. Din Djarin and Grogu are the main protagonist and present as a father and son in chemistry and there is no denying the huge popularity of the adorably cute baby cooing Grogu (affectionately referred to as Baby Yoda) which is appealing for family viewing.
Notable Performances, Moments, or Episodes
Bo-Katan Kryze really comes into her own, transitioning from moody, sullen, and bitter to a proactive, driven heroic leader to her people.
Paz Vizsla's speech to rally the Mandalorians to fight, coupled with his bravely self-sacrificing and admirably heroic last stand, is why this character will be sorely missed.
The excitement driven and spell bounding action pace of Episode 7 was only eclipsed by the season finale of Episode 8.
Highlights
Father and Son United
The season began with Mando and Grogu reunited, which was a most welcome confirmation, and throughout the season, we are entreated to Grogu's maturation as he becomes more independent in his self-empowerment. Mando is still holding the ever-protective reigns as in episode 6 when the Duchess of Plazir asks to hold Grogu, and Djarin is reluctant, but Grogu, much to his surprise, flips right into her arms, and his assertion is again made in episode 7, when he eagerly accepts Greef Karga's gift of the IG-12 mechanically manned armor against Mando's judgment.
Grogu may be diminutive in size and at the infant stage of his much extended lifetime, but he is a sentient being. The savor of these moments is so much sweeter as they are limited this season. Grogu is the heart of the series, and through those adoring yet penetrative questioning eyes, we, as the audience, beg to question our own interpretations.
Action-packed sequences with newly featured tie fights
Mando's newly modified N-1 Starfighter ship ushers in action-packed tie-fighter sequences that up the anty of exhilarating aerial combat throughout the season. It is also a metaphor for the ever-increasing closeness of Mando and Grogu. The distance and space afforded by the previous Razor Crest ship are now limited to the second cockpit, and as the season progresses, Grogu forsakes his secondary cockpit for the more intimate share of Djarins'.
Bo-Katans New Assertion as an In Your Face No Pause Heroine
Bo-Katans motivations were questionable at the beginning of the season, but she rose up and was just as much a main character as Mando and Grogu and often eclipsed them. She was, without hesitance, the main charge to every challenge with a fevered ferocity that could not be matched. Who didn't love her unexpectedly flying in just in the nick of time to take over for Mando in fighting Moff Gideon to free up Mando to rescue Grogu from the Praetorians in the finale?
Low Points
Dr. Pershing, Where Are You?
In episode 3, we are transported to Coruscant to explore the present life of Dr. Penn Pershing, played by Omid Abtahi, which is the longest episode of the season and leads the viewer to believe it has much relevant importance. There were some intriguing reveals, but then it is dropped off just as abruptly as it was dropped in with unanswered questions like what ultimately happens to Dr. Pershing after the mind wipe? Will his cloning experiments be discontinued for good? Why did Elia thwart his cloning plans when she works for Moff Gideon and he was desperate for Grogu to propel the cloning for his nefarious means?
On The Fence
The Consensus is that Season 3 had much to be desired but not present. 
The main premise for The Mandalorian is its focus on its stoic old west lone gunman bounty hunter for hire and in walks this child that needs his protection and tugs at his heart. There was a definite detrimental departure from this hinge pin. The Star Wars element is, of course, present at its core, but the unique draw is that it did not encompass the whole world of the Star Wars Universe with the kitchen sink thrown in. The Mandalorian was a more isolated offering with week-to-week challenges for our intrepid heroes. They are now in season 3 heaped in a big Star Wars lore stew where they get lost in the sauce and are drowning in the added ingredients. Added characters and storylines can be beneficial if they do not overwhelm the base.
What I Hope To See
The return to the original premise with the focus squarely planted on the exciting exploits of Din Djarin and Grogu Din as they truly are now Father and adopted Son. At the season's climax, there is an allusion to this return, so keep your fingers crossed.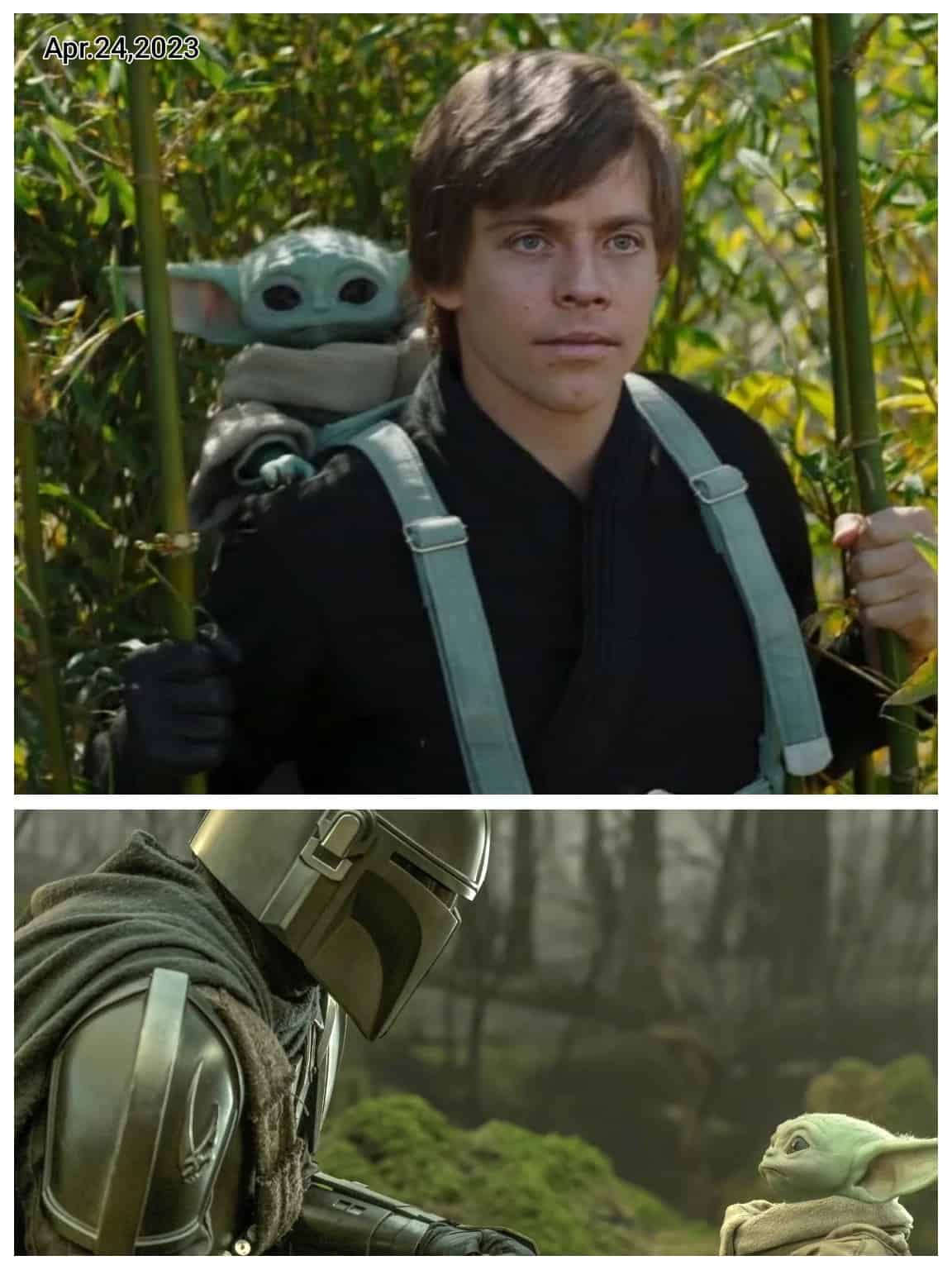 The Mandalorian (2023) – Season 3 Review
Overall
The season climax made up for some shortcomings where there was less of a focus on Din Djarin and Grogu in favor of the many subplots, but overall still very much so worthy.
Highlights
Grogu becoming a much more worthy adversary with the help of a redesigned and newly created IG-12 manned armor.
Bo-Katan's many heroic moments as she admirably becomes the leader to her people.
The return of Moff Gideon!
The killing off of Paz Vizsla.
Disputable
Less focus on Din Djarin and Grogu due to the subplots.