Stranger Things returns a bit more violent, with older cast members, and you beginning to see that everyone may not split up just because of distance.
---
Aired (Netflix)
5/27/2022
Director(s)
The Duffer Brothers
Writer(s)
The Duffer Brothers
Introduced This Episode
Eddie
Joseph Quinn
Chrissy
Grace Van Dien
Vickie
Amybeth McNulty
Angela
Elodie Grace Orkin
This content contains pertinent spoilers.
Summary
In California, El is pretending things are fine, but the truth is she is being bullied. A girl named Angela thinks she is weird, and being that El is still playing catch up academically and socially, she just gives Angela all the evidence she needs. What doesn't help is El doesn't have her powers to defend herself, for the first time in 7 years, and Will? Well, he has no social equity, so half the time, he is just bearing witness to El's latest embarrassment.
As for those back at Hawkins? By joining the basketball team, Lucas is starting to break away from Mike and Dustin, who have found themselves as part of a high school dungeons and dragons group. Mind you, not a nerdy group, but one with people you can imagine being into hard rock, metal, and things of that nature. Eddie, specifically, is the head of the table, and with him not graduating for years, in a way, he has replaced Steve as the boys' older brother.
But only the boys. Max, who is still dealing with the aftereffects of Billy dying, has retreated into herself. She broke up with Lucas, is more sarcastic than ever, and her grades are tanking. Add in her mom working two jobs and drinking, and you could say her life is especially difficult.
Though, on a lighter note, Nancy and Jonathan are still going strong, even with them being miles apart. Also, Robin has a crush on a girl named Vickie, but with it being 1986, Robin doesn't feel comfortable just asking if Vickie is somewhere on the spectrum.
Which brings us to Chrissy. There wasn't much of a sign that anything from last season was coming back. Yes, Joyce got a weird ransom note-looking thing from Russia saying Hopper is alive, but the major thing is Chrissy seeing this new type of demon from the Upside-Down. Something that kills her, in Eddie's trailer, when she was reconnecting with him and trying to get some Special K – not the cereal.
Things To Note
Unexpected Content Advisory: Violence (Kids mutilated throughout the Hawkins lab, a graphic death scene for Chrissy)
Erica may have joined Eddie's D&D Hellfire Club, replacing Lucas
Lucas makes the conference winning point, and not a single one of his friends, or Max, was there to see it
Question(s) Left Unanswered
Are Jonathan and Nancy potentially going to break up?
Despite graduating, is Steve mainly focused on high school girls?
Can El regain her powers, and if she does, will she hurt Angela with them?
Why was Chrissy chosen as a target?
Was Chrissy pregnant? Hence her throwing up?
Are we ever going to see Kali and the others again?
What Could Happen Next
Lucas breaking away from his friends because he wants to be popular
Will maybe having a girlfriend since someone wants to seemingly get him hot and bothered in history class
El being caught in a lie about how school is going during spring break
Joyce trying to find Hopper
Eddie being traumatized by seeing Chrissy die, and maybe even being accused of killing her
Robin not getting with Vickie to damn near the end of the season
Either Mike and El or Nancy and Jonathan breaking up
Dustin spending time with his girlfriend in person
Review
Highlights
The Emotional State of Max and El
You can see the trauma of how the last season ended affecting both characters. While she has Will, El has lost her father figure and her powers and is now hanging on for dear life when it comes to Mike. Someone who doesn't seem that hyped or even worried about her. Not to say he has moved on, but he clearly isn't her world.
Then with Max, you can see losing her brother really has hit hard to the point that it's hard to say if she may recover this season. Mind you, socially, she just started to warm up to the boys. So it isn't like she took a huge, unprecedented leap. However, her crashing in class and her home life deteriorating, it really does push you to wonder if waterworks should be expected between Max and El?
Watching The Team Split In Real-Time
Lucas, clearly, has a different definition of what the high school experience should be. He wants to be popular, a jock, and everyone else? They are fine with more of the same, with more people who enjoy the same activities. In a way, you can see Lucas could be fine with that, but not supporting him on one of his biggest nights will be unforgivable. Add in Erica replacing him? It means alongside Mike and El and Jonathan and Nancy, maybe Lucas and the other boys may end up breaking up this season.
Vickie and Robin
AmyBeth McNulty, from Anne With An E and Robin will probably be such a cute match that it will make people as protective of Vickie as many were over Barb. Especially since Robin is so goo-goo over Vickie, and Vickie seems so sweet. Here is hoping she doesn't pull a 180.
The Nightmare on Elm Street
Each season of Strange Things pays homage, and with the new villain being one with long claws that seems to hunt only in its victim's subconscious, this is different from villains who often didn't speak and were purely monsters. But, what really makes this new baddie interesting is that it is not only more intelligent but violent. It broke Chrissy's bones in multiple places and squished her eyes.
Stranger Things Directory
| | |
| --- | --- |
| Network(s) | Netflix |
| Created or Developed By | The Duffer Brothers |
| First Aired | 7/15/2016 |
| Character Guide | Not Created |
| Season Reviews | Not Created |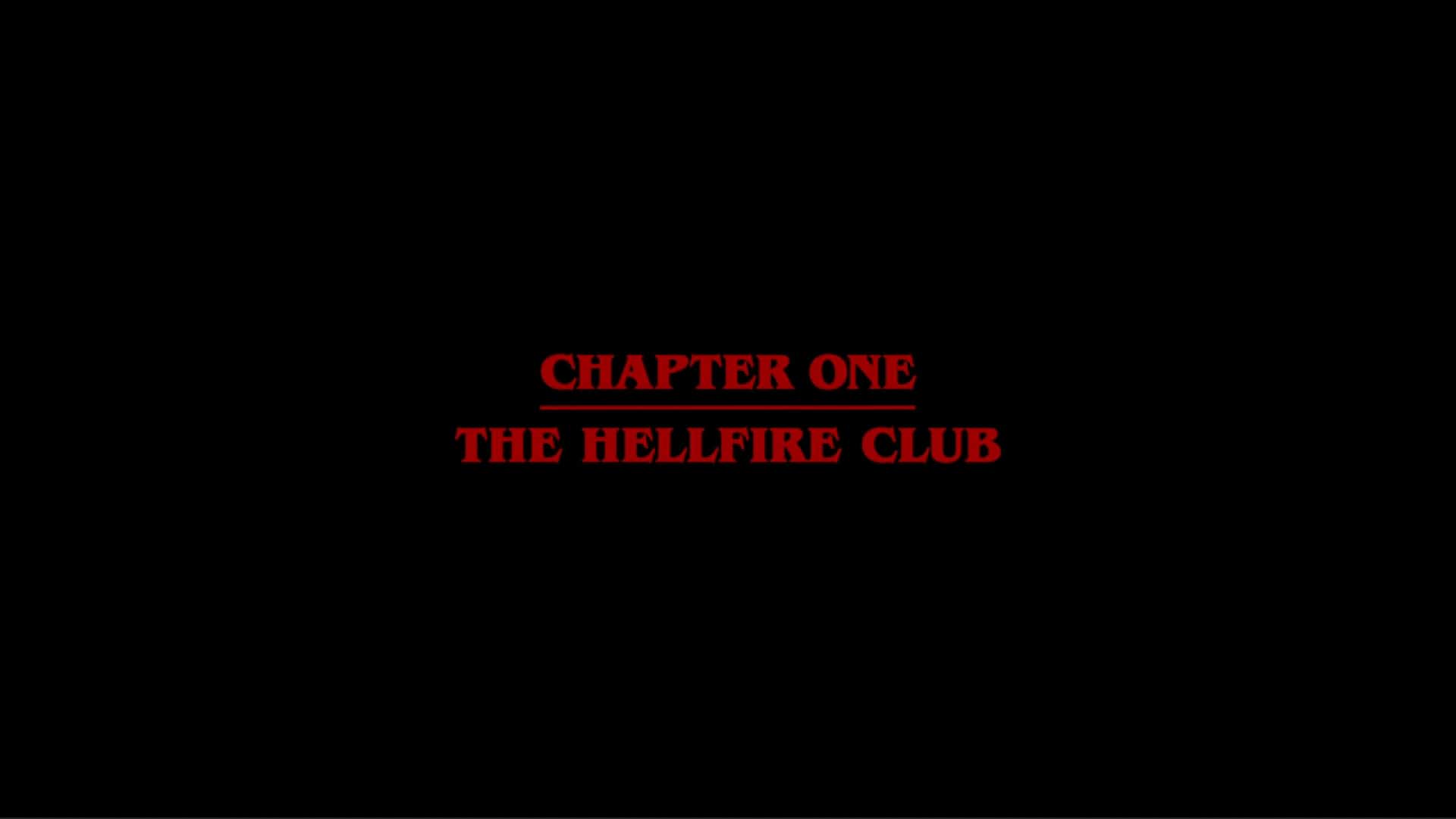 Stranger Things: Season 4/ Episode 1 "Chapter One: The Hellfire Club" – Recap/ Review (with Spoilers)
Overall
With one of the most interesting villains this series has produced, combined with it being clear we're in for a lot of heavy emotions, Stranger Things seems worth the wait.
The Nightmare on Elm Street
87
Watching The Team Split In Real-Time
83
The Emotional State of Max and El
86
Highlights
The Emotional State of Max and El
Watching The Team Split In Real-Time
Vickie and Robin
The Nightmare on Elm Street