It's Bruno certainly has its moments, but without much in the way of character development, is it worth watching?
---
Community Rating: 80.85% (5)
---
---
Network
Netflix
Creator(s)
Solvan "Slick" Naim
Genre(s)
Comedy
Good If You Like
Absurd Comedy

Dogs

Seeing People Be Petty

Isn't For You If You
Getting To Know The Lead Character & The Supporting Characters
Noted Cast
Malcolm
Solvan Naim
Lulu
Shakira Barrera
Rosa
Jade Eshete
Cuban Tone
Anthony Valderama
Harvey
Rob Morgan
Images and text in this post may contain affiliate links which, if a purchase is made, we'll earn money or products from the company. Affiliate links and external links include an upward facing, superscript, arrow.
It's Bruno Summary
Malcolm, a Brooklyn native, thanks to some settlement money, spends his entire day being a dog father to his pet Bruno. A locally known pup who he takes everywhere, or at least tries to. Leading to one of the few arcs of the show which deals with Malcolm trying to make it so Bruno can go into a local supermarket. Especially since, the one time Malcolm leaves him outside, he nearly got stolen. Though, considering the thief targets more than just Bruno, and Bruno's former owner appearing, finding a way for Bruno to enter a supermarket might be the least of Malcolm's worries.
Highlights
The Crazy Dog Captions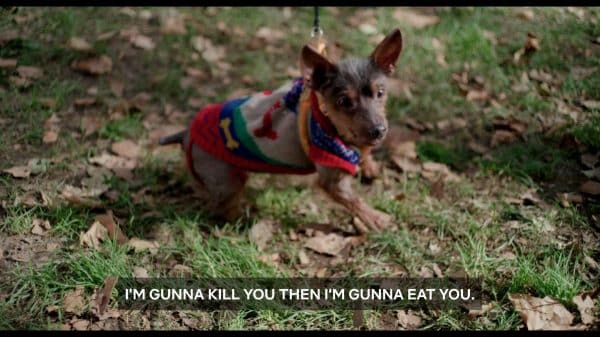 While there are occasionally funny moments on the show, like Malcolm beating people with sticks, the first real laugh out loud moment comes in episode 4 when a "Xolo" dog is going off. In the scene, Malcolm is in a dog park, and for some reason, this manic dog is given closed captions noting how he will kill Bruno, his owner, and while ultra-violent, it is also hilarious. Especially as Bruno's face screams, "Help!"
Malcolm & Rosa's Short-lived Relationship
While Malcolm does get a short romance with Lulu, a crazed dog kidnapper, it is Rosa who makes him feel joyous, scream his name, instead of Bruno's, during sex, and lead you to believe he may reveal more of himself. For it isn't like, when with Lulu, she asks much about him. So, outside of learning his family was against dogs, she doesn't help us know who Malcolm is. With Rosa, however, she had the potential to help us uncover Malcolm and get to know him beyond being Bruno's owner.
Low Points
While There Is An Arc, Or Rather End Goal, There Isn't Much In Regards To Story & Character Development
The season goal is Bruno getting into Cuban Tone's supermarket. However, it isn't like Malcolm spends each episode trying to find a way. Yeah, in "An Angie Is Born" he does copy Harvey, who is allowed to bring his dog in the store. However, outside of that, all we get are Lulu, or her family members, trying to steal Bruno, among other dogs, and random episodic content.
Then, in terms of character development, we get little tidbits about Malcolm, be it he lives off settlement money, his family not letting him have a dog, and things like that, but nothing beyond that. And even when it comes to the settlement money, it isn't mentioned how he got that at all. Never mind, considering Malcolm mentions he grew up with his family, where they are and why we don't meet a single member of his family – besides Bruno.
On The Fence
It's An Absurd Comedy
It's Bruno is not going to appeal to everyone. The comedy, outside of two times we get a crazy dog, is kind of hit and miss. Then, even if you are familiar with certain urban elements, like stoop kids, you may not find yourself chuckling that much.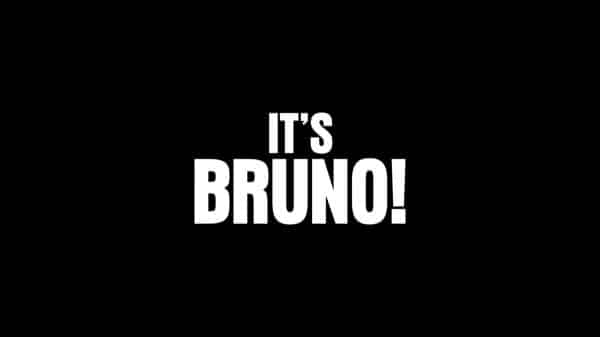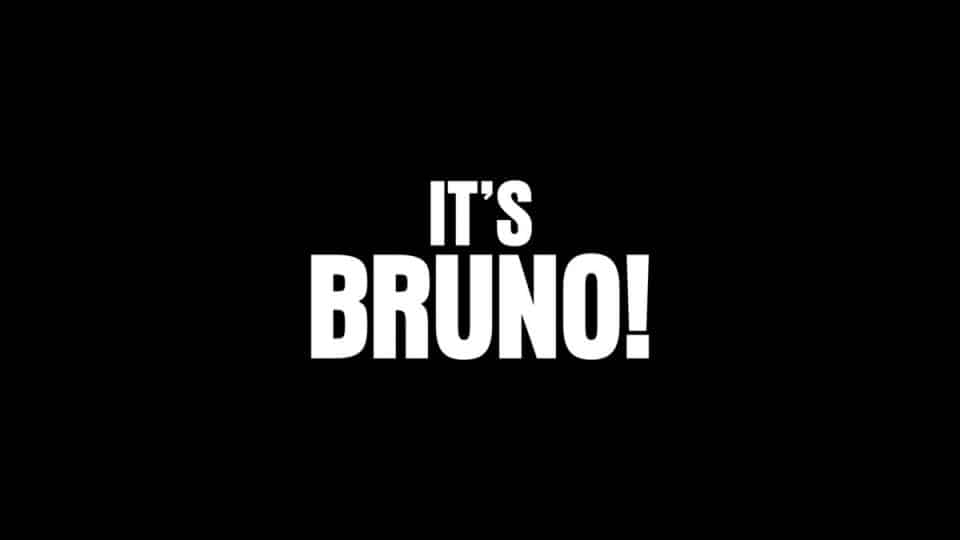 Like most of Netflix more experimental shows, like Super Drags and BONDiNG, what's delivered isn't for everyone nor does it seem it was ever supposed to. If anything, It's Bruno seemingly, considering creator Solvan Naim is working on Netflix's hip-hop musical version of Romero & Juliet, was a test of his ability to deliver. Especially considering Queen Latifah and Will Smith, their production companies, not so much the actors, will be involved.
Leading to why the mixed label: It's Bruno, like the other mentioned shows, seem a level above self-financed YouTube series, but not necessarily what you may consider buzzy Netflix shows. Pushing the idea Netflix is trying to build a bridge between up and comers with niche programming and their other productions they know will gain critical buzz and be a source of new subscribers. Making It's Bruno more so about gaining content, and securing new talent, than a show which is a must see – whether you are a dog lover or not.
Has Another Season Been Confirmed?
Too soon to tell.
Follow Wherever I Look on Twitter, Like us on Facebook and Subscribe to the YouTube Channel.
Season/ Episode
Synopsis
Episode Information
Topics & Focused Characters
Season 1, Episode 8 "Welcome Bruno" [Season Finale]

In the season finale, Malcolm finds happiness. Yet, it is short lived in more ways than one.

Director(s)
Solvan "Slick" Naim
Writer(s)
David Ebert, Solvan "Slick" Naim
Air Date
5/17/2019
Introduced This Episode
Baby
Mike Dopud
Cuban Tone
Anthony Valderama

It Was A Happy Time:

Rosa, Malcolm, Lulu
But Then It Ended:

Rosa, Malcolm, Lulu, Cuban Tone
And Things Potentially Got Worse:

Baby

Season 1, Episode 7 "Ranger Danger"

With Bruno back with Malcolm, it makes a petty park ranger trying to say he is a bad owner the last thing he needs – so he makes them look stupid.

Director(s)
Solvan "Slick" Naim
Writer(s)
David Ebert, Solvan "Slick" Naim
Air Date
5/17/2019
Introduced This Episode
Ranger Debecki
Katie Rich

Raining On My Parade:

Ranger Debecki, Malcolm
Learning From His Mistakes:

Ranger Debecki, Malcolm

Season 1, Episode 6 "Rock Bottom"

Malcolm does something most know better than to do: Piss off a Bodega owner. But upsetting Leslie ends up the least of his problems.

Director(s)
Solvan "Slick" Naim
Writer(s)
David Ebert, Solvan "Slick" Naim
Air Date
5/17/2019
Introduced This Episode
Billy
Eddie J. Hernandez
Jizzel
Adriane Lenox

Bodega Beef:

Leslie, Malcolm
What Lulu Wants, Lulu Gets:

Lulu, Billy, Barry, Malcolm
Revenge Is A Dish Best Served With Your Mouth Shut:

Jizzel, Billy, Lulu, Barry, Malcolm

Season 1, Episode 5 "War Of The Walkers"

While Malcolm isn't necessarily hurting for money, that doesn't mean he isn't above a hustle. Yet, with Harvey trying to encroach, and unwilling to negotiate, it intensifies their beef.

Director(s)
Solvan "Slick" Naim
Writer(s)
David Ebert, Solvan "Slick" Naim
Air Date
5/17/2019
Introduced This Episode
Rosa
Jade Eshete
Barry
Anthony L. Fernandez

An Ends To A Means:

Barry
A New Hustle:

Malcolm, Rosa, Carl
Why The Beef?:

Harvey, Malcolm

Season 1, Episode 4 "Lovely Lulu"

You know how having dogs in your dating profile supposedly make you more attractive, you ever think about if that person just wanted to kidnap your dog?

Director(s)
Solvan "Slick" Naim
Writer(s)
Solvan "Slick" Naim
Air Date
5/17/2019
Introduced This Episode
Lulu
Shakira Barrera

For The Love Of Bruno:

Malcolm, Lulu

Season 1, Episode 3 "An Angie Is Born"

As Angie becomes a local celebrity, Malcolm tries to find a way to duplicate that success for Bruno – without learning the product.

Director(s)
Solvan "Slick" Naim
Writer(s)
Solvan "Slick" Naim
Air Date
5/17/2019
Introduced This Episode
Harvey
Rob Morgan

Insecurity Is A Father:

Malcolm, Harvey

Season 1, Episode 2 "Sh*t and Run"

A hipster moves into Malcolm's neighborhood, and with his greyhound not being picked up behind, Malcolm handles him the Brooklyn way.

Director(s)
Solvan "Slick" Naim
Writer(s)
Solvan "Slick" Naim
Air Date
5/17/2019
Introduced This Episode
Hipster
David Ebert
Charlie
Sam Eliad
Maureen
Johnnie Mae

Giving Bruno A Bad Rep:

Malcolm, Hipster
If My Enemy Shares My Enemy, Does That Mean We're Friends?:

Charlie, Hipster, Malcolm

Season 1, Episode 1 "Operation Turkey Meat"

Similar to

BONDiNG

,

It's Bruno

is an offbeat comedy which produces a few chuckles and a few raised eyebrows.

Creator(s)
Solvan "Slick" Naim
Director(s)
Solvan "Slick" Naim
Writer(s)
Solvan "Slick" Naim
Air Date
5/17/2019
Genre(s)
Comedy
Good If You Like
Dogs

Pet Owners Who Take Raising Their Pets Way Too Seriously

Isn't For You If You
Find The Idea Of A Man Treating His Dog Like A Child Too Ridiculous
Introduced This Episode
Malcolm
Solvan Naim
Leslie
Kathiamarice Lopez
Crackhead Carl
Donnell Rawlings
---