Ozark: Season 1/ Episode 7 "Nest Box" – Recap/ Review (with Spoilers)
As Marty figures out a way, thanks to Wendy, to get the remaining money he needs, Ruth and Charlotte come to the edge of a breaking point. I Hate It Here/Mommie Dearest: Charlotte, Sam, Wendy, Marty, Eugenia As you can imagine, Charlotte hates Ozark and the fact her life has been uprooted. Even to the…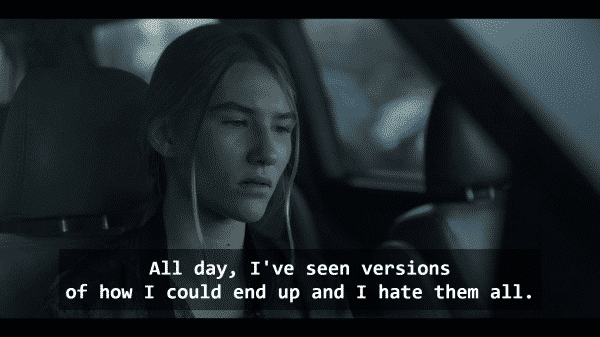 As Marty figures out a way, thanks to Wendy, to get the remaining money he needs, Ruth and Charlotte come to the edge of a breaking point.
---
I Hate It Here/Mommie Dearest: Charlotte, Sam, Wendy, Marty, Eugenia
As you can imagine, Charlotte hates Ozark and the fact her life has been uprooted. Even to the point of running away if not trying to see what it would be like to just die. But, she doesn't. Just as you think she will end up a floating body, died by drowning, she rises back to the surface. Oh well.
But as she seemingly comes to terms with her problems, the same can't be said when it comes to Marty. He needs $724,000 to still wash and with Jacob taking all his money, and the only thing he has access to is the strip club, he is up a sewer creek. However, like when the church thing seemed possible, Wendy finds a way out of no way. She does so through convincing Sam to use his mother, Eugenia, and her saved $906,000 to make investments. This way, he can live his dreams of being a motivational speaker.
Something which seemingly was going to be an uphill battle until Marty complimented a painting that Wendy pointed out as hideous. With that, she hands her information over and Marty empties her account. Then, not too long after, post an argument with her son, Eugenia is hit by a garbage truck. Which, considering Sam decided to reveal Eugenia got duped in a way, may have been the best thing to happen to Marty in a while.
Commentary
Is it wrong to say I'm glad one of the annoying characters died? I would have preferred Charlotte, but Eugenia is good enough. But I wonder what this means for Sam going forward? Is he going to ask to have the money back or go all in on faith?
But, going back to Charlotte, I wonder if she was actually trying to kill herself or not. It seemed like she was drowning but then, after sinking to the bottom of the lake, she popped back up like she was just timing how long she could hold her breath. So what is the truth here? Also, considering how Wendy is talking about sending her and Jonah back home, should we expect the two to be shipped off soon? I mean, could this have not been done sooner? It would have been appreciated.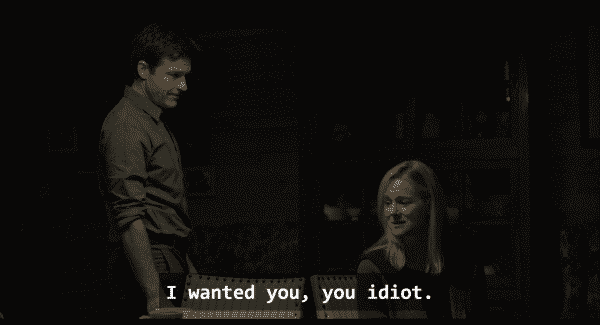 Oh, but before we move on, let's talk about what led to Wendy and Marty's marriage going to hell. Well, seemingly it was lack of affection and attention. That's about it.
With The World On Your Shoulders: Ruth, Wendy, Charlotte
Imagine being 19 and everything is your responsibility. You got to make sure your little cousins go to school. You got to make sure your uncle doesn't eat up all the money ya'll stole so he can open a shop with his little boyfriend [note]Boyd may know Russ is with Roy, but Ruth hasn't caught on yet[/note] and you got to also take care of yourself. All the while, your daddy Cade (Trevor Long), is in jail and your mom is not around. You are on your own.
As you can imagine, that means a rather hard life. One which Ruth kind of thrives in but then she sees Wendy and Charlotte. A mother worried enough about her child to go miles to find her. Who hugs her and cries when reuniting with her and still loves her despite making life difficult. This can be more than what is said in terms of Ruth and Cade. He berates her upon not killing Marty and says he doesn't want to see her till it is done. Leaving her without any real support, outside of the occasional nice word from Wyatt.
Commentary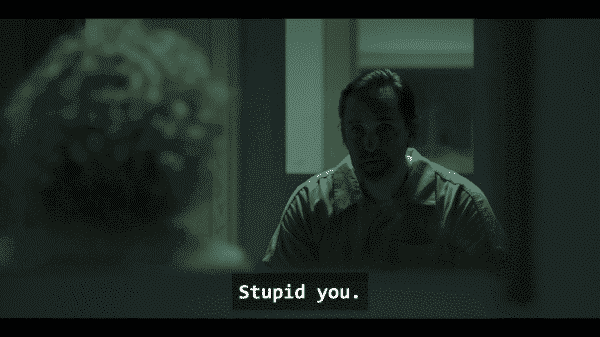 I kind of want to question if when Ruth calls Cade "Daddy" if it is a relationship sort of way or he is her actual father. Which I say because there is just something off here. Like, I can fully imagine Ruth being a former tourist gal who fell for bad boy Cade and left her old life behind. And while the accent may make you think that isn't possible, who is to say her family wasn't just passing through and she stayed behind. Hell, maybe even got left behind? Either way, I think there is more to her life story than we have been thus far told. The only question is, in the 3 episodes to come, will they reveal more about the one true star of Ozark?
Oh, and one last thing, something which should have been asked in the last episode: How in the hell can you talk about illegal activities while in a prison? Much less hinting, if not outright talking about murdering someone? Surely, someone should be getting involved right? Evening if it is Marty. Because, like with Bobby Dean, I'm sure there is no desire for a murder investigation to happen which could kill the local economy during tourist season.
A Burning Cross: Marty, Jacob, Mason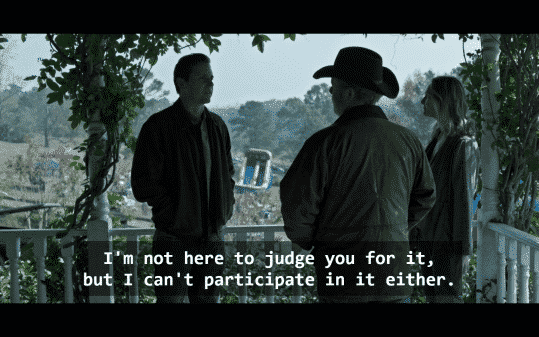 Mason decides to confront Jacob about selling drugs through his church. Naturally leading Darlene to want to kill him. Since she is psycho. However, Jacob ain't trying to have her do nothing drastic so he talks to the boy. Convinces him to keep preaching on the boat without having to threaten his wife or new born.
Though, naturally, this doesn't settle well with him. He went up against a bullet and lived and sees this church as a blessing. One Marty is going to finance. But now he is told that Marty is a money laundering, the church was never going to be built, and this frustrates him. It frustrates him to the point of burning down what was built of the church.
Commentary
Hunches Jacob, like Del, just doesn't do anything for me as a villain. Both seem like video game characters who you know are violent, as are their associates, but they ultimately don't seem real. Not to imply types like them don't exist, but more so that even with Jacob showing what he does as an employer and etc. he doesn't have that oomph of a great villain.
He doesn't have that love to hate vibe, is a complicated figure, or anything like that. And while his family has suffered and are just making due, there is just this vibe that he isn't a long term villain. He is just a villain made to last a season and not someone to be up against for an entire series.
Collected Quote(s)
God sent you his teachings, but are you listening?
---
Follow, Like, and Subscribe
Community Rating: 0.00% (0) - No Community Ratings Submitted (Add Yours Below)