On My Block: Season 1/ Episode 2 "Chapter 2" – Recap/Review (with Spoilers)
---
Community Rating: 0.00% (0) - No Community Ratings Submitted (Add Yours Below)
---
This post may contain affiliate links and spoilers. Please read our disclosure policy.
---
As a fourth member is added to the squad, Monse has to deal with Cesar manipulating her and Ruby has a date with Oscar.
---
Network
Netflix
Director(s)
Lauren Iungerich
Writer(s)
Lauren Iungerich
Air Date
3/16/2018
Characters Introduced
Olivia
Ronni Hawk
Abuelita
Peggy Ann Blow
Geny
Paula Garces
The New Girl In Town: Olivia, Monse, Ruby, Cesar
Due to her parents being deported, while living in Houston, Olivia finds herself taking Ruby's room just as it seemed he was going to get it to himself. Yet, with a girl in the house, one who isn't related, there is hope. However, as soon as she meets Cesar it seems Ruby's hopes are quickly dashed. Luckily for her though, Monse seemingly isn't the possessive type and despite the flirting, she tries and succeeds in befriending Olivia. Though, considering what happens later, who knows if that friendship may last.
Commentary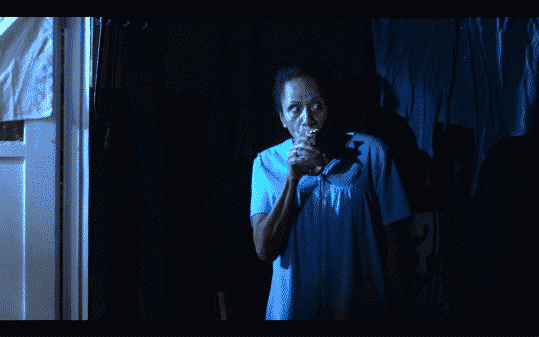 Anyone else wonder if Olivia is Monse's first female friend and where he mother is? We know her dad works away from home for long periods of time, but her mom has yet to be mentioned at all. Plus, with her having a hired babysitter, formerly, all signs point to mom leaving or being dead.
That thought aside, I really do love Ruby's family dynamic. Between his mom, Abuelita, the twins, and how Olivia fits in, you see a real sweet household. One made to be often hilarious like with Abuelita being caught with a bong, while Ruby is jacking off, and Geny barely having to say a word for Ruby to fall in line and do as she said. I didn't grow up in a Hispanic household but what On My Block reminds us is, you don't have to be of the culture to know certain social cues. They are quite universal.
Digging A Deeper Hole: Oscar, Cesar, Monse, Ruby, Jamal
Cesar wants to get out of the gang, and Monse wants him out. Ruby and Jamal too, but Monse is the clear leader in this crusade. Which is why she can't talk to Oscar. With her mouth, and this whole thing about Oscar wanting Monse until Cesar claimed her, which makes you wonder what he went to jail for, twice, it is just a bad idea. Cesar, as seen, switches up as soon as Oscar is around and Jamal? Well, he is as much as a quivering leaf as the decided on Ruby.
Yet, come to find out, Ruby is a good talker. Not in terms of getting people out of situations, but burying them deeper in. Because rather than talking Oscar into letting Cesar out of the gang, he talks his boy up into a promotion.
Commentary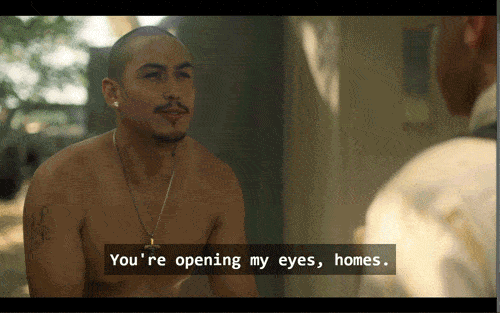 Recognizing Oscar is a pedophile and likely went to jail for something violent, is it wrong that I think there may be more to him in a good way? He did raise Cesar and he seems like a decent kid. Plus, while gangs are well known for their violence and intimidation, gangs are also family. Who is to say that past crimes didn't come out of revenge for the crew, or something like that? Selling drugs so someone's mom can afford their medical bills? I'm not disregarding that creep factor Cesar put out there, which may be a lie for what we know, but something about Oscar makes him seem like a decent guy who settled for the life put on a platter in front of him.
Jealous?: Monse, Cesar, Olivia
Cesar wants some ass. There is no other way to put it. And while he lasted around 3 minutes with Monse, he wants to be with her again. However, with her not wanting issues within the group, and them keeping it a secret, originally, being an issue, the idea of another round causes problems. So, with Olivia around, Cesar is ready to move on. Leading to Monse having a jealous girl on a Nick or Disney show type of reaction. Minus us having to hear her whine and complain. If only because she gives in.
Commentary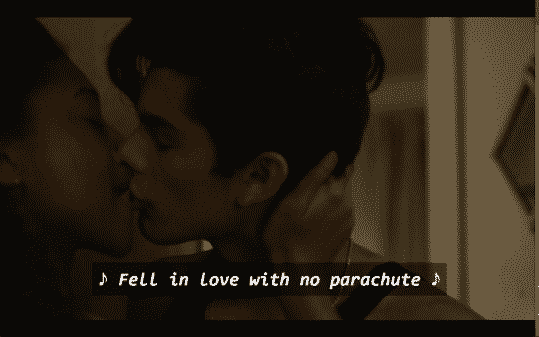 Let's start placing our bets on Monse getting pregnant or having a pregnancy scare! Any takers? Because, with Monse's dad gone, and the way their relationship is, protective but trusting, I can fully see Cesar slipping up and getting her pregnant. Leading to, perhaps, a conversation about abortion vs. how a kid would effectively trap her in their city and squash all her plans. If not maybe leading to the answer of why Monse's mom isn't around. Perhaps she died in childbirth.
Highlights
The introduction of Olivia went smooth and she quickly got integrated in as if she was in the first episode.
Jasmine, with her Joe-esque self, is very comical.
Ruby slightly seems like he basks in the glory of John Leguizamo and if Leguizamo ever adapted his stage plays into films, or mini-series, the actor playing Ruby would have to be him. No doubts about it.
There perhaps being more to Oscar than it appears.
On The Fence
How this Monse, Olivia, Cesar love triangle may play out.
---
Follow Wherever I Look on Twitter or Like us on Facebook.
---
Previous Episode's Recap
[visual-link-preview encoded="eyJ0eXBlIjoiaW50ZXJuYWwiLCJwb3N0IjoxOTI1OCwicG9zdF9sYWJlbCI6IlBvc3QgMTkyNTggLSBPbiBNeSBCbG9jazogU2Vhc29uIDEvIEVwaXNvZGUgMSBcIkNoYXB0ZXIgMVwiIC0gUmVjYXAvUmV2aWV3ICh3aXRoIFNwb2lsZXJzKSIsInVybCI6IiIsImltYWdlX2lkIjoxOTI2MiwiaW1hZ2VfdXJsIjoiaHR0cHM6Ly93aGVyZXZlci1pLWxvb2suY29tL3dwLWNvbnRlbnQvdXBsb2Fkcy8yMDE4LzAzL09uLU15LUJsb2NrLVNlYXNvbi0xLUVwc2lvZGUtMS1DaGFwdGVyLTEtVGl0bGUtQ2FyZC5wbmciLCJ0aXRsZSI6Ik9uIE15IEJsb2NrOiBTZWFzb24gMS8gRXBpc29kZSAxIFwiQ2hhcHRlciAxXCIgLSBSZWNhcC9SZXZpZXcgKHdpdGggU3BvaWxlcnMpIiwic3VtbWFyeSI6Ik9uIE15IEJsb2NrIGhhcyBhbiBhbG1vc3QgRnJpZGF5IHZpYmUgdG8gaXQuIEl04oCZcyBjb21lZGljIHlldCwgd2l0aCBpdHMgdXJiYW4gc2V0dGluZyBhbmQgZ3Vuc2hvdHMsIHlvdSBrbm93IHRoaW5ncyBjYW4gZ28gbGVmdCBpbiBhbnkgbW9tZW50LiIsInRlbXBsYXRlIjoiZGVmYXVsdCJ9″]