Merry Happy Whatever is an ode to those who hate their in-laws and how their spouse changes when around them.
---
Created By
Tucker Cawley
Directed By
Pamela Fryman
Written By
Tucker Cawley
Air Date (Netflix)
11/28/2019
Genre(s)
Family, Comedy, Holiday
Introduced This Episode
Emmy
Bridgit Mendler
Matt
Brent Morin
Don
Dennis Quaid
Kayla
Ashley Tisdale
Joy
Elizabeth Ho
Todd
Adam Rose
Plot Overview
In what might be a conservative part of Pennsylvania, Emmy takes her LA boyfriend, Matt, home for Christmas. Leading to him quickly learning that the next ten days will be especially trying. Why? Well, because Emmy's dad, Don, is a control freak, the local sheriff, and has this strange influence on his family. One which makes both his kids and their spouses either fearful of him or easily indoctrinated.
But it isn't just going to be Don who is an issue but also Emmy's sister Kayla. Someone who is freshly divorced and is like her father, but her realm of control comes from guilt and whining. Which, in the long run, may make Matt think twice about proposing.
Review
---
Community Rating:
---
Highlights
Don vs. Matt Is Going To Be Hilarious
Matt is this hapless guy with a band that doesn't make money, and Don is old school in nearly every which way imaginable. If this was a film, I think they'd be cracking me up every other scene as Matt tries to impress Don and win him over – leading to him embarrassing or hurting himself, if not Don, in the process. But, sooner or later, you can imagine Don coming around. Even if it requires a threat from Emmy to do so.
The In-Law Support Group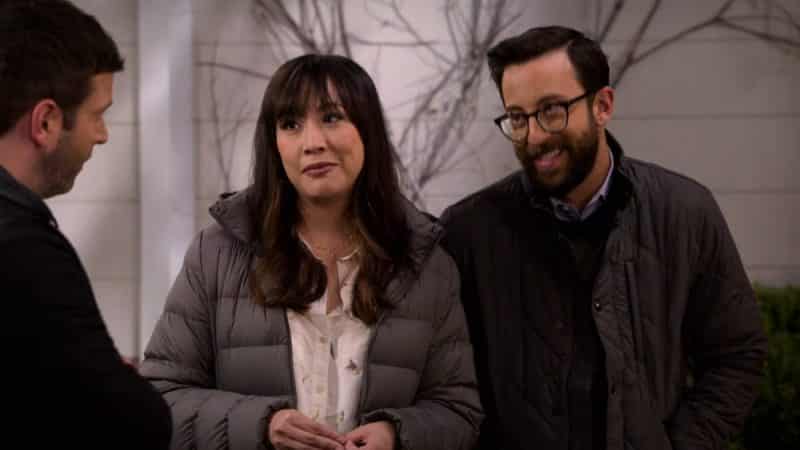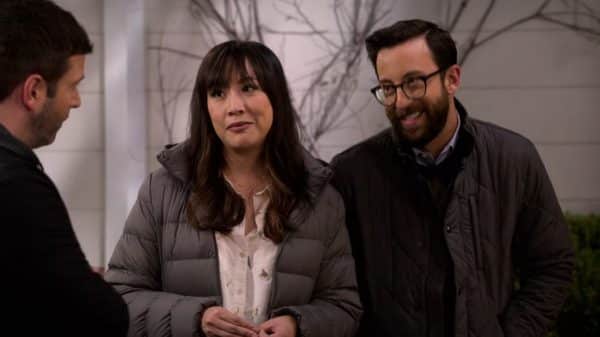 When Joy and Todd made it clear that family can be hell, especially when Don is around, it felt like the most honest depiction of a family I've seen in so long. For rather than have one person who feels like an outsider, we got three. And mind you, them being anti-Don isn't malicious or anything, they know who they married and what they married into. It's just, either out of respect or fear, they don't say anything, and it takes its toll. So the fact they made a support group to deal with the family they agreed to join, there is something seriously comical about that.
On The Fence
Kayla Is Going To Be Someone Who Will Be Like A Ill Behaved Toddler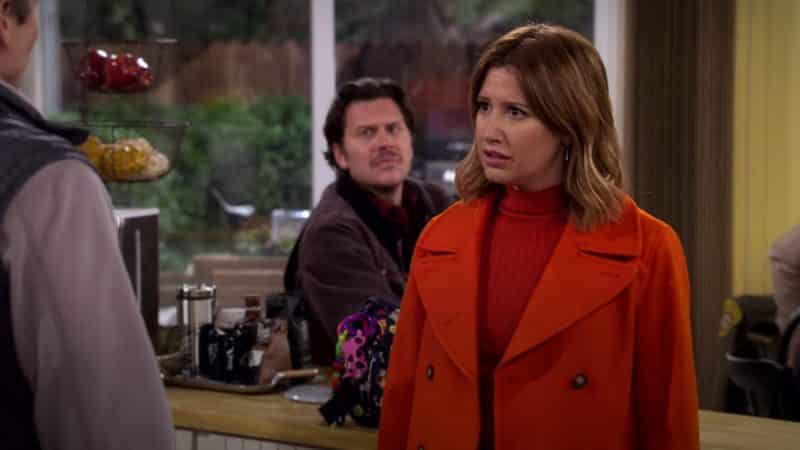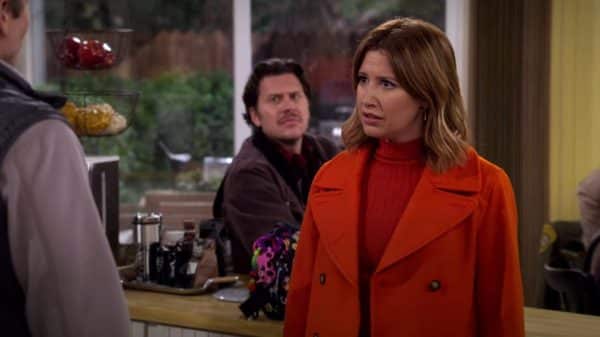 Generally speaking, there is a need to question if the antics on the show won't get old by the time we hit episode 8. Especially since this show seems like the type which would have been a decent movie but now may overstay its welcome. But the person who really may make this hard to finish is Kayla. If only due to her not being presented with a redeeming quality or coming off funny. She is just someone to hate and be glad when she doesn't have screen time.
Overall
Met Expectations
Kind of? Was I expecting a new hit series for Netflix to drive subscriber growth? Not at all. But I surprisingly laughed and found myself getting into this. Even though I know, halfway through, I'm going to be struggling to finish this.
Continue To Watch?
With caution, yes. I really don't think I'm going to be rushing through, excited, but I must admit my pessimism mostly stems from this seemingly being in front of a studio audience and shows like that often seem corny. Particularly since they focus on what would make audience members laugh so for the people at home, timing and things of that nature have nothing to do with them. Which often makes studio audience shows very hit and miss.
First Impression: Divisive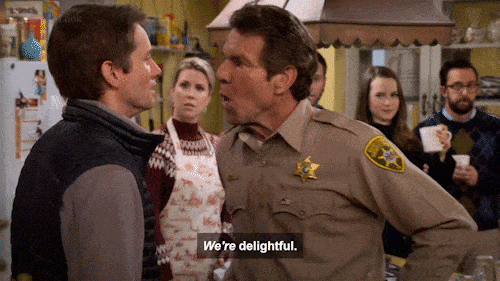 I want to give this a chance since it has so many familiar faces I haven't seen in a long time, like Bridgit Mendler. Though I would be lying if I didn't say this seems like something that could go downhill fast.
Images and text in this post may contain affiliate links which, if a purchase is made, we'll earn money or products from the company.
[td_block_11 td_ajax_filter_type="td_category_ids_filter" ajax_pagination="next_prev" limit="3″ custom_title="Season Reviews & TV Specials" sort="random_posts" category_id="24988″ td_ajax_filter_ids="47, 1944, 101, 1343″ category_ids="24988, 4042″]
Don vs. Matt Is Going To Be Hilarious - 85%
The In-Law Support Group - 84%
Kayla Is Going To Be Someone Who Will Be Like A Ill Behaved Toddler - 75%
Met Expectations - 76%
Continue To Watch? - 74%