How I Met Your Father: Season 1 – Summary/Review (with Spoilers)
How I Met Your Father fails to live up to the creativity and success of How I Met Your Mother, with underdeveloped characters, repetitive storylines, and an uninteresting approach to its premise.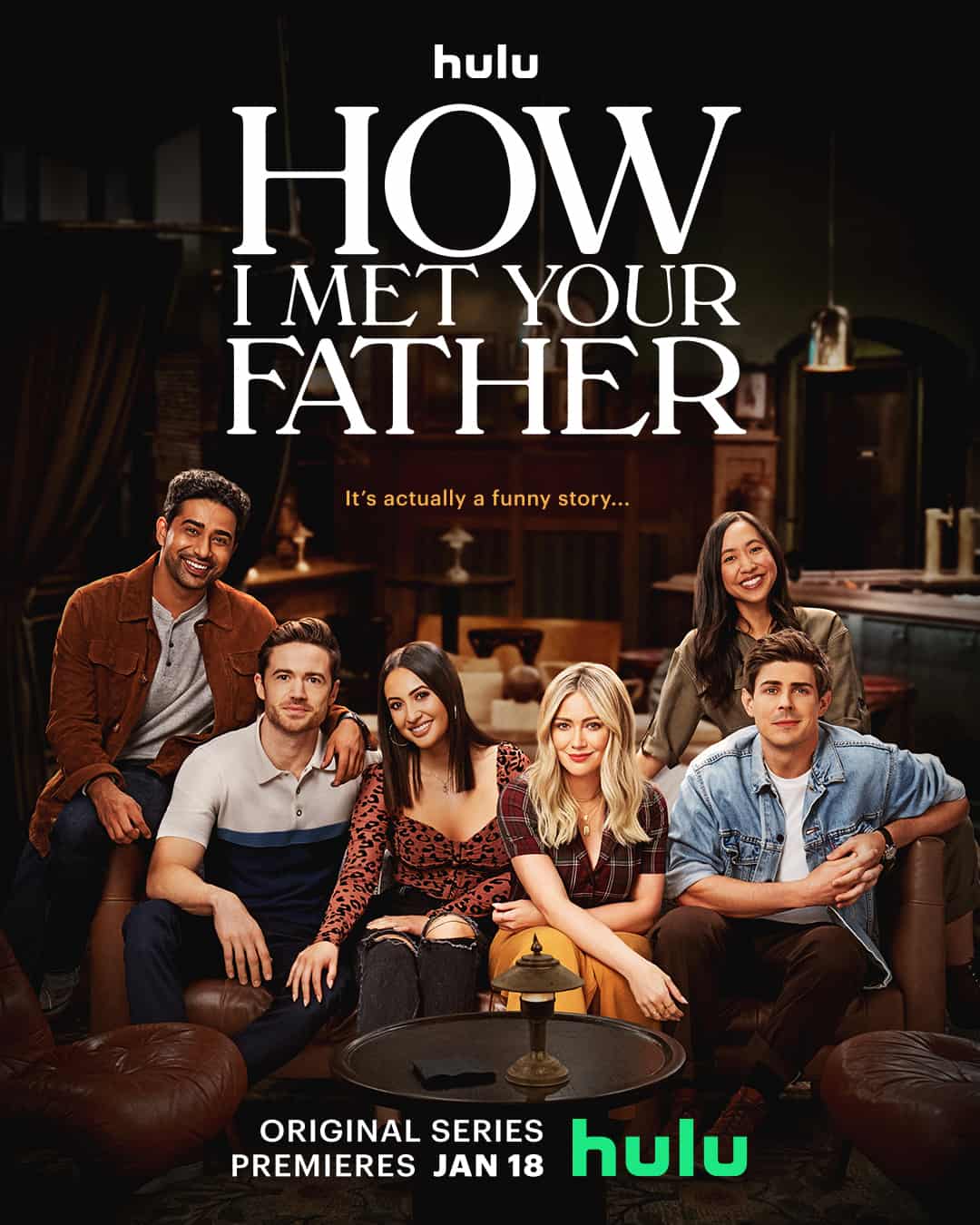 How I Met Your Father fails to live up to the creativity and success of How I Met Your Mother, with underdeveloped characters, repetitive storylines, and an uninteresting approach to its premise.
---
Network
Hulu
Genre(s)
Comedy, Drama, Romance
Noted Characters
Sophie
Hilary Duff
Future Sophie
Kim Cattrall
Valentina
Francia Raisa
Charlie
Tom Ainsley
Jesse
Christopher Lowell
Ellen
Tien Tran
Sid
Suraj Sharma
Hannah
Ashley Reyes
Drew
Josh Peck
Summary
In the future, Sophie tells her son the story of how she met his father in 2021. It all starts with a match on Tinder that seems perfect until the man moves to Australia at the end of the pilot.
The rest of the season documents the love lives and social antics of Sophie and her friends. Sophie learns how to balance dating with pursuing her dream of becoming a professional photographer, while those around her struggle to either find or hold onto a solid relationship and a steady job in the hustle-and-bustle of New York City.
Review
---
Community Rating:
---
Highlights
The Finale
There's a lot of plot packed into the season finale, which boosts the show's momentum leading into the next season. It's the one episode the show does really well. Everyone faces a significant change in their relationship status at the last minute, leaving viewers eager to see what direction these characters' journeys will take next.
Low Points
Repetitive and Uninteresting Storylines
Too many of the storylines in How I Met Your Father's first season are just kind of… boring. A lot of the episodes rely heavily on conversation instead of action – many of the subplots follow the same formula of "two characters argue and then apologize to each other," and it gets old pretty quickly.
Of course, interpersonal conflicts are a major source of drama in sitcoms, but at least in How I Met Your Mother, arguments involved more concrete plot points, escalating actions to back up words, and grander apologetic gestures than peace offering Kit-Kats.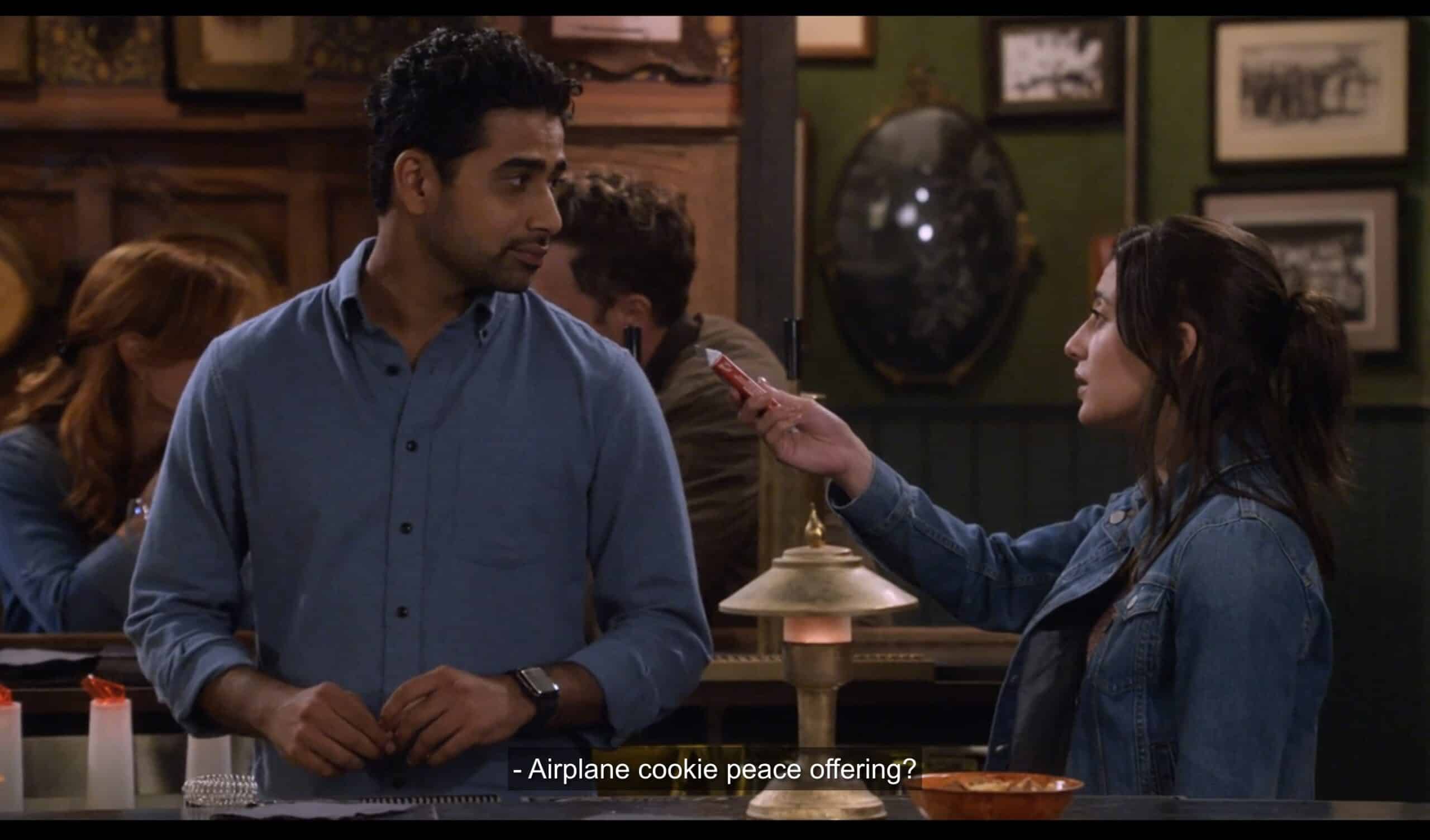 It's frustrating to look back at How I Met Your Mother's first season because it highlights how fun and active the original show was in comparison to this show. In just the first ten episodes we have so many iconic stories, like Ted and Barney licking the Liberty Bell, the myth of the Slutty Pumpkin, and the drunken mystery of the Pineapple Incident. Even when characters fight with each other, there's action – like the sword-fighting scene when Ted and Marshall dueling for the apartment or the escalating family tensions between Lily and the Eriksens over Thanksgiving that leads to Lily getting arrested for public urination.
Meanwhile in How I Met Your Father… it doesn't feel like the characters did much this season. They went to a cool club. Sophie threw an awkward birthday party. She got a photo featured in an important gallery (a storyline that involves four out of the ten episodes this season.) There's just nothing that happens that's particularly memorable, making the whole season feel rather forgettable.
Not Creative
Creativity with storytelling was one of the defining qualities of How I Met Your Mother. This extended to not only the stories themselves but also the mechanism of storytelling, with How I Met Your Mother playing around with its premise by frequently suggesting the unreliability of Future Ted's narration. For instance, the showrunners would often have Future Ted describe one thing and show another, such as the running gag of the characters "eating a sandwich" as a euphemism for smoking weed. What the audience saw was a subjective version of reality that had to be taken with a grain of salt.
Meanwhile, How I Met Your Father, for most of the season, doesn't do anything creative like this with the premise. Maybe the showrunners are still getting used to the show's format, as neither of them were involved in the original show's production at all. But as a result, it feels like a very objective version of events that we're seeing. It's less like we are seeing the past through Future Sophie's eyes, and more like we're seeing past events as a separate third-party, while Future Sophie narrates over it like a documentary. It's a take on the premise that is ultimately less creative, less interesting, and subtly takes away a lot of the appeal from the original show's run.
The Drew Side-Plot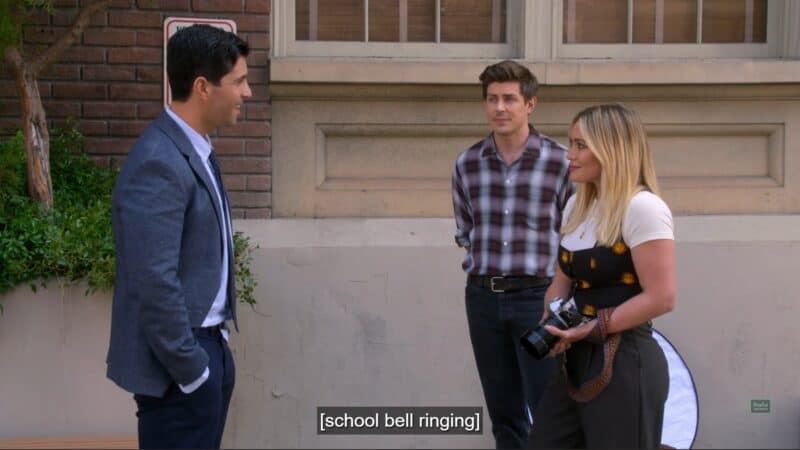 While the identity of the mother was a complete mystery in How I Met Your Mother, it's established that Sophie meets the eponymous father in How I Met Your Father's pilot episode. While this is a cool twist, the show sneaks in a loophole by introducing Drew later in the season but retroactively explaining he was present the night of the pilot (despite the audience not seeing him).
It would feel cheap for the show to follow through on revealing him as the father, which is one of the reasons why I couldn't take his relationship with Sophie seriously while it lasted. It always felt like just another obstacle in the way of Sophie and Jesse's seemingly inevitable pairing. Moreover, Drew is quite a bland character whose defining personality trait is his maturity. He comes across as boringly well-adjusted and his relationship with Sophie is similarly lukewarm and uninteresting.
Not Enough Ellen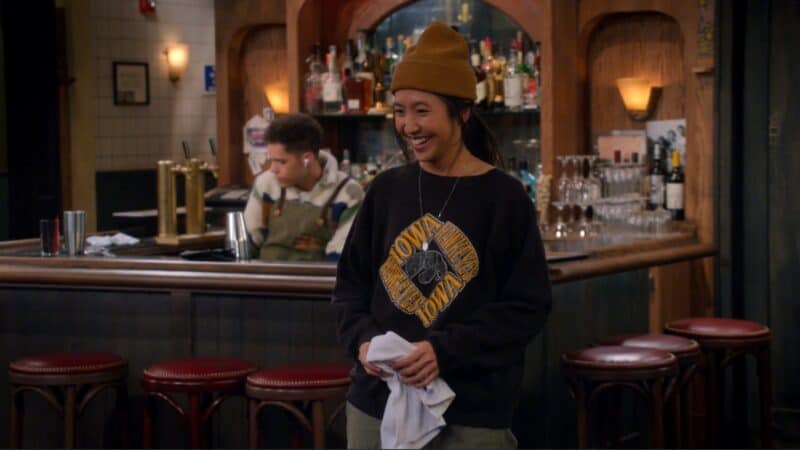 Ellen is clearly the odd one out of the friend group because she's single and the show doesn't give her much to do. She has a couple good stories (like the one where she hits on a woman by pretending to be her dead grandmother's best friend), but a lot of her other storylines feel like an afterthought. In one early episode, she strikes out with various women at a club, and that's it. Even in the lead-up to the finale, she's simply trying on different outfits for a job interview.
Even though, as previously mentioned, most of the characters didn't do much this season, it becomes readily apparent that Ellen really did not do much. In a season focused on dating problems, it almost feels like the writers didn't know how to define Ellen outside of a relationship.
It's a shame because Ellen has a fun, kind of kooky vibe going on along with an interesting backstory that's incredibly under-explored – we don't even know the name of Ellen's ex-wife, let alone anything about their previous relationship. The writers had the chance to write a queer single woman enjoying herself and exploring NYC after living in a rural town her whole life, but instead, it's almost like Ellen doesn't exist as a character except when she's actively on screen – her off-screen activities are mainly limited to reading memoirs, watching TV, and staying at home. One can only hope that Ellen gets the screen time and character development she deserves in the next season.
Overall
Our Rating: Negative (Niche Show)
How I Met Your Father doesn't take many risks, and as a result, it's never offensive, but it's also never great. It's mainly a tepid re-imagining of How I Met Your Mother that squanders the creative potential of the premise. As a spin-off or sequel show, How I Met Your Father is largely disappointing, and as a stand-alone show, it's also not particularly special. Fans of How I Met Your Mother who are tempted to give this show a shot out of curiosity would probably find their time better spent rewatching the original show instead.
[ninja_tables id="62900″]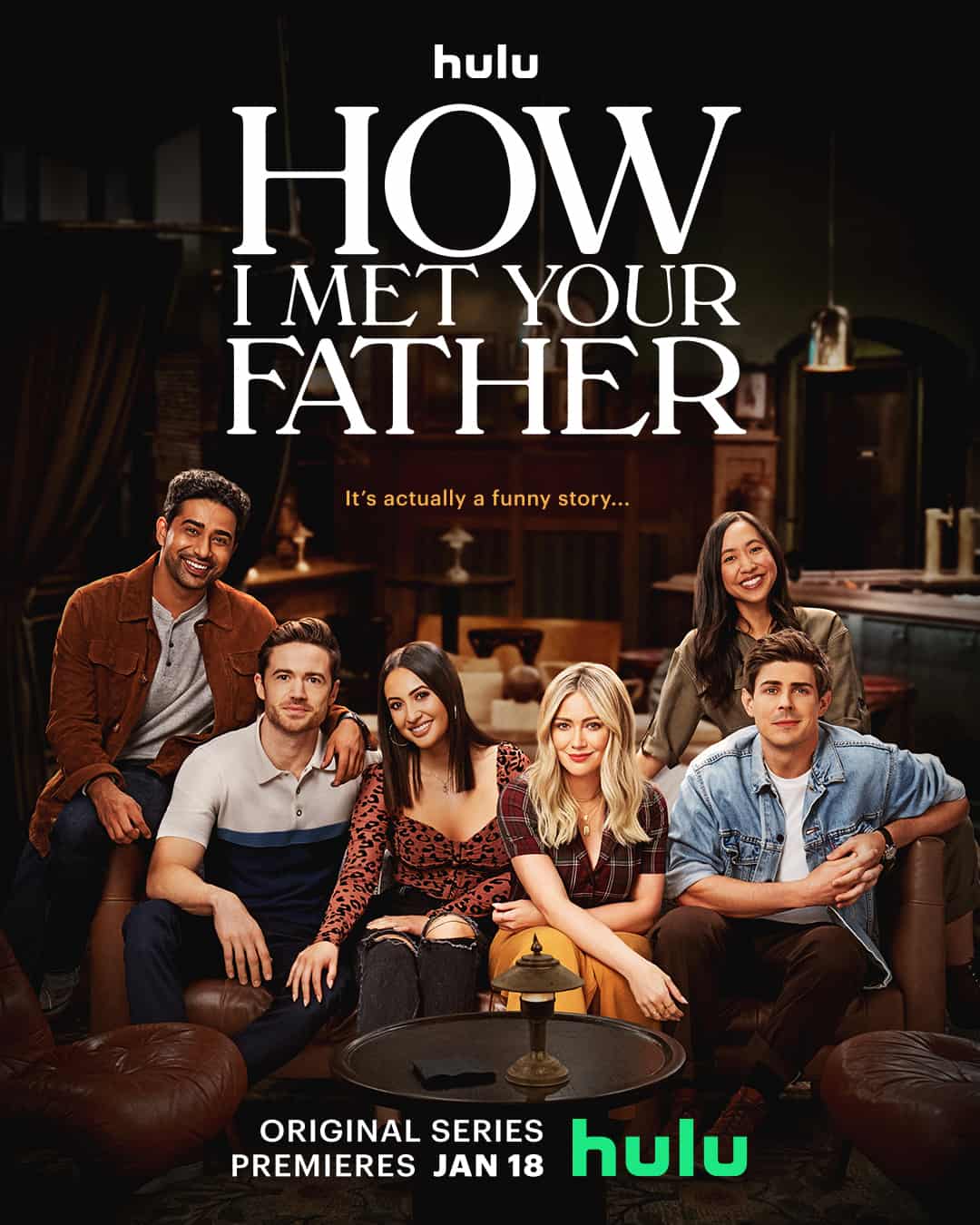 How I Met Your Father: Season 1 – Summary/Review (with Spoilers)
Who is This For?
Millennials who are die-hard sitcom fans (and don't mind laugh tracks) and Hulu subscribers looking for something to watch in the background while doing something else.
Disputable
Repetitive and Uninteresting Storylines
Not Creative
The Drew Side-Plot
Not Enough Ellen
---
Follow, Like, and Subscribe
Community Rating: 95% (1 votes)