Good Trouble: Season 1/ Episode 1 "DTLA" [Series Premiere] – Recap/ Review (with Spoilers)
Good Trouble, as The Fosters did, is charged with messages of equality mixed in with the relationship (platonic and otherwise) drama fans of its predecessor are used to.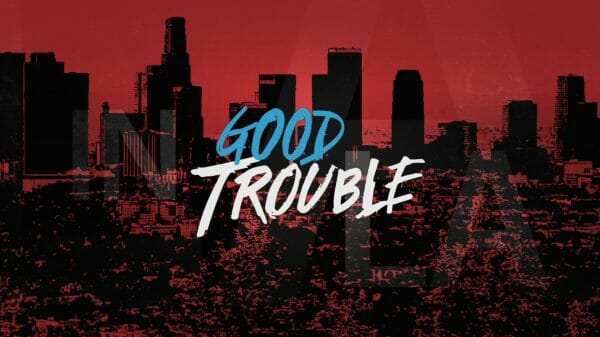 Good Trouble is charged with messages of equality mixed in with the relationship (platonic and otherwise) drama fans of its predecessor are used to.

---
Network
Freeform
Creator
Joanna Johnson, Bradley Bredweg, Peter Paige
Director(s)
Jon M. Chu
Writer(s)
Joanna Johnson, Bradley Bredweg, Peter Paige
Air Date
1/1/2019
Genre(s)
Drama, Young Adult
Good If You Like
Progressive TV Programming

Racial & Cultural Diversity

Your Usual 20 Something Drama with Random Sex Partners, Job Anxiety, and Unnecessarily Complicated Relationships

Isn't For You If You
Don't Like Your TV Programs Being Political
Introduced This Episode
Mariana
Cierra Ramirez
Callie
Maia Mitchell
Judge Wilson
Roger Bart
Casey
Chloé Wepper
Rebecca
Molly McCook
Ben
Ken Kirby
Alice
Sherry Cola
Malika
Zuri Adele
Gael
Tommy Martinez
Davia
Emma Hunton
Images and text in this post may contain affiliate links which, If you make a purchase, I may earn money or products from the company. Most affiliate links contain an upward facing, superscript, arrow.
The Introduction
We experience a 5-year jump since the end of The Fosters
, and now Mariana and Callie are college graduates and have decided to live together in Los Angeles. It is there where Mariana has found a job at a tech startup named Speckulate and Callie has found a job working under a conservative federal judge, last name Wilson. For both of these girls, their jobs don't start off ideal.
Mariana's issue is Speckulate is a boy's club, and while there is one female team lead, Casey, it is clear that when it comes to software and engineering, Mariana is a minority. Something which weighs on her a bit, as she tries to get acclimated. As for Callie? Well, her issue is that she is a clerk for a conservative judge, who claims he doesn't do judicial activism, and her fellow clerks are Rebecca and Ben. Now, while Rebecca seems nice, Ben is a butt hole. So, put those two together, and a judge Callie disagrees with fundamentally, you can see head-butting coming.
Oh, but we didn't even talk about the place they live at! First of all, The Coterie is a communal living styled apartment building. So, while Mariana and Callie have their loft, the bathroom and kitchen are shared. Now, not everyone makes that much of an impression but Alice, the landlord, we learn is queer and very much into the setup she provides her tenants. There is also Malika, who was in foster care like Callie, but never found her forever family, and then there is Gael.
For those who watched The Fosters, you may remember the show had a fondness for love triangles. Well, between Gael, Mariana, and Callie, there seemed to be the possibility of a love triangle. However, between Callie decided to back off, after having sex with Gael, and Marianna making a discovery about him, that may no longer be an issue.
Giving us a very intriguing first episode and the kind of program you know you could only find on FreeForm.
Question(s) Left Unanswered
Considering how Callie talks about how Marianna isn't able to live alone, how did she handle MIT? That was on the other side of the country.
Highlights
Social Politics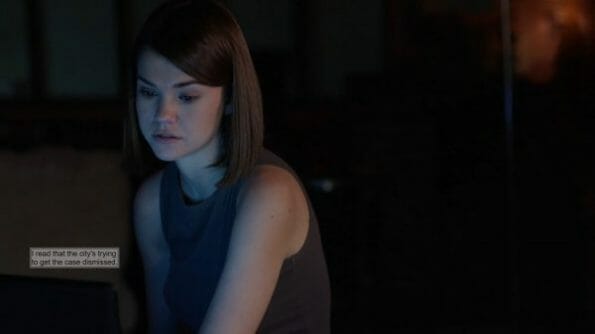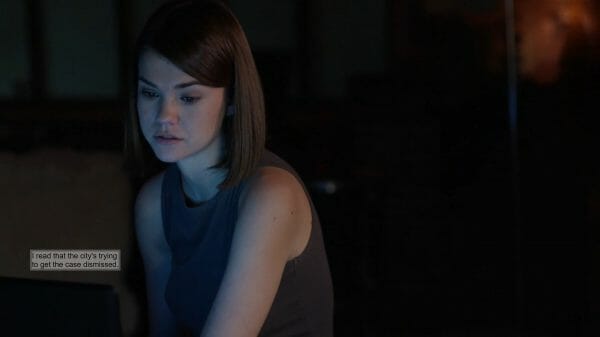 One of the things you have to love about FreeForm is that, for its better shows, it presents a lot of topical characters and stories. Of which, thinking back to the beginning of The Fosters, we got bombarded with one thing after another and while many sometimes felt rushed, many topics addressed were ahead of their time. I'm talking about immigration issues, women being harassed in the workplace, and many other issues which usually weren't part of shows marketed to young adults. Well, considering their ages at the time, teenagers.
Then, in later seasons, the show kept up with that by having a trans character, dealing with gun violence, mental health, parenting in your 20s, and all of that built up expectations for this show. Many of which the show seemingly may live up to. We got Alice who is dealing with the fact that she is Asian and queer and her mom being old school. Black Lives Matter is in full effect with Callie being the clerk for the shooting of a young Black man, Gael is seemingly bi-sexual, sexism in Marianna's workplace and with Judge Wilson, a conservative voice.
Cultural Diversity
One of the other things The Fosters championed, that many shows struggle with, is not just having racial diversity, in terms of skin tones, but cultural diversity. We had a bi-racial lesbian, a cop who came from a blue-collar background, two children of Latin descent, someone who was in the foster system, family members who were addicts, and so much more. Good Trouble seems no different in addressing that, within arm's reach, at any given day, there are a multitude of stories far unlike our own.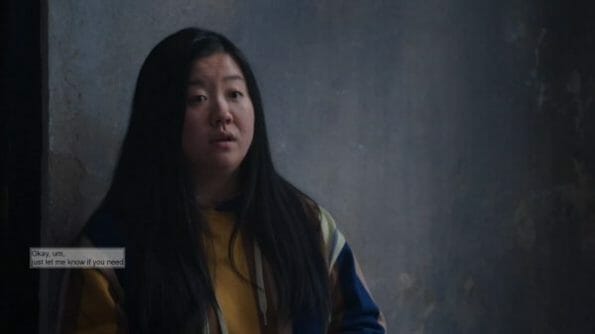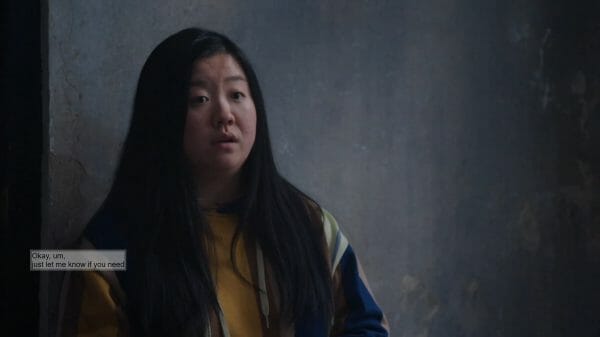 As noted above, we got Alice who is closeted to her folks, a disappointment in some ways, yet owns her own apartment building. We got Gael who is a bi-sexual man. Mind you, kind of fitting into a ho stereotype right now, but Gael deserves sexual liberation as much as anyone else. Also, we got Davia who is body positivity, and formerly was anorexic, Malika who was in the foster system but didn't get lucky like Callie, and the list goes on. Pretty much, this show finds a way to be inclusive to different ethnic groups, and recognizes their culture, without making it seem it is to avoid criticism. Instead, Good Trouble presents the idea that, like its predecessor, it isn't at the forefront to be seen but because of its dedication to the work which put it there.
On The Fence
Your Usual Heightened 20-Something Drama
While I loved the messages and stories of The Fosters, there came a point where the drama used to tell those stories just was too much. Between Brandon and Callie going back and forth, the situations Callie seemingly was drawn to, and a handful of other lesser things, it was hard not to get both exhausted and built up a certain tolerance. For while you get storylines like what we got from Girls United, this was paired with the type of drama which occasionally eclipse the message and the strength of individual character.
Now, concerning Good Trouble, the fear is that we may get more of the same. Yes, we got a Black Lives Matter storyline, but with Callie hiding from Malika she is on the case, who knows how they may handle that. Yet, there isn't a need to threat unnecessarily. Considering Callie revealed to Marianna that she slept with Gael and didn't keep that a secret, nor having sex with him twice, there is hope.
How Judge Wilson Will Be Handled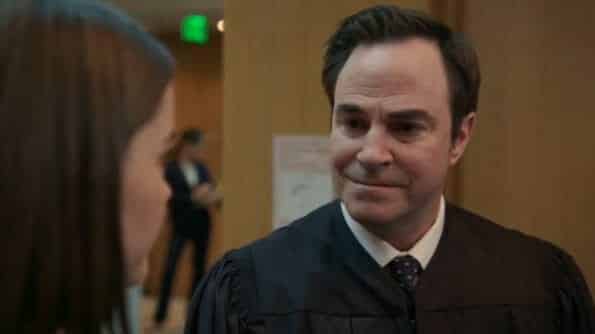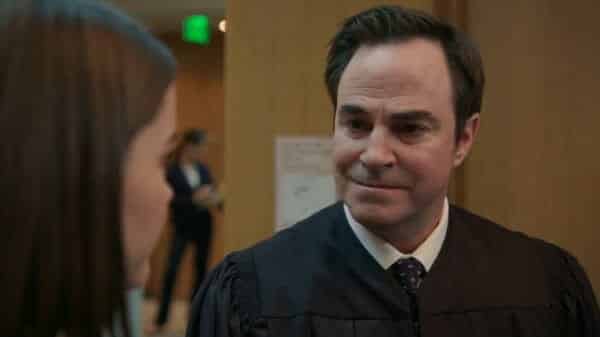 Taking note of Grown-ish and how they handled their conservative character, I must admit I fear one-sided writing. Now, while I have very few conservative viewpoints, there is a need to recognize that people who are beholden to conservative beliefs aren't going anywhere. With that in mind, they can't always play the role of either the villain or be pushed to seem other. Leading me to hope Good Trouble takes note of how The Bold Type handled gun control and violence.
What I mean by that is, I hope the show doesn't try to make Judge Wilson. At least not because Callie's passion inspired him to. Also, with him taking note he is not an activist judge, it would be interesting to see how he holds that as a standard yet sometimes falters. Essentially what I'm saying here is, I want to see layers and a complicated figure. One that Callie truly does learn from and maybe even, when it comes to his possible conservative viewpoints, she may agree. Perhaps even change her mind about some things.
---
Community Rating:
---
I must admit that expecting this show to get a bit over the top does have me fearing investing in this, yet I do miss how varied the stories get because of the cultures and underrepresented people that are made. So while rated positive just because the show seems good, and you can see its potential, there is a bit of caution in that. Mostly in the form of how it may handle Judge Wilson and how it handles its diverse cast in the long run.
---
Follow Wherever I Look on Twitter, Like us on Facebook and Subscribe to the YouTube Channel.
---
[ninja_tables id="30904″]
---
Follow, Like, and Subscribe
Community Rating: 0.00% (0) - No Community Ratings Submitted (Add Yours Below)