The Island, and Elena, in extension, brings the horror for one family, as Helene bonds with another guest who acts as a long overdue wake-up call.
Aired (FOX)
February 20, 2023
Director(s)
Eduardo Sanchez
Writer(s)
Adria Lang
Newly Noted Characters
Amber Graham
Melinda Clarke
Ryleigh Graham
Selah Austria
Dan Graham
Reggie Austin
Isaiah Hughes
Stephen Friedrich
Trevor Graham
Cree Kawa
Previously Noted Characters
Elena
Roselyn Sanchez
Ruby
Kiara Barnes
Javier
John Gabriel Rodriquez
Segundo
Daniel Lugo
Helene
Alexa Mansour
Recap
This content contains pertinent spoilers. Also, images and text in this post may contain affiliate links which, if a purchase is made from those sites, we may earn money or products from the company.
You Can't Live Your Life In a Perpetual State Of Fear – Helene, Isaiah, Javier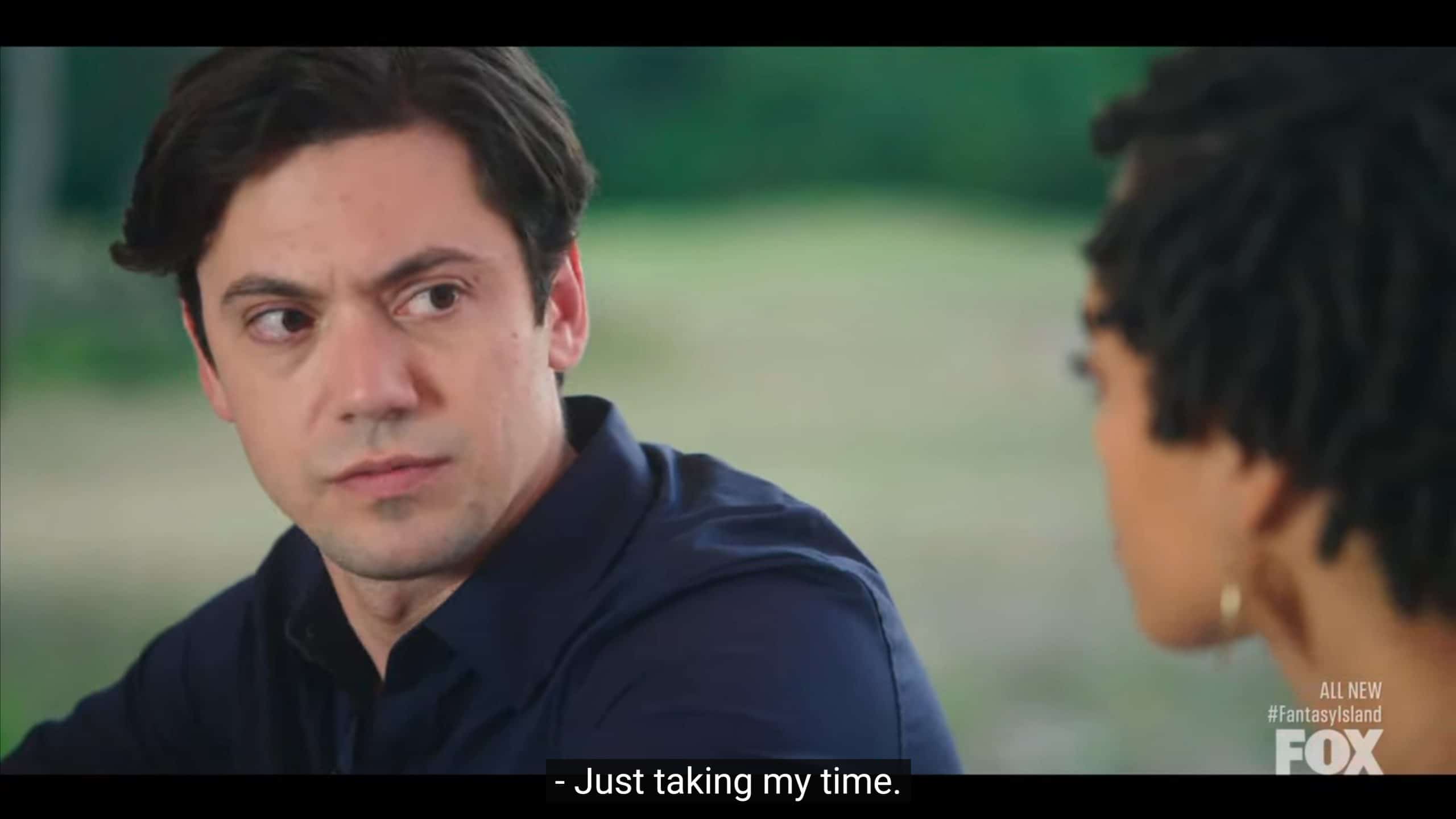 Isaiah comes to the Island with the fantasy of learning when he dies, so he can know whether to live. To make a long story short, his dad died young, and Isaiah has a crush on a woman, but he doesn't want to potentially make a family with someone only for their child to lose him as he did his dad. Helene, now a bartender, overhears Isaiah's story, talks him into living life, and realizes she needs to take her own advice a bit.
This includes getting to know Dad-vier, her name for Javier, further and potentially enjoying him more for who he is vs. in comparison to her mom.
The Social Media Façade – Amber, Dan, Ryleigh, Trevor, Elena
Due to Amber having a rough upbringing, which had a litany of unfortunate situations, she wanted the perfect family. Her husband Dan, daughter Ryleigh, and son Trevor haven't given that to her lately, so she asks Elena to make them as happy as they look in her social media posts. This leads to Elena and the Island having her family appear perfect, eerily so, while the real versions of Amber's family seem to be trapped on the other side of a mirror, in what might be her childhood home.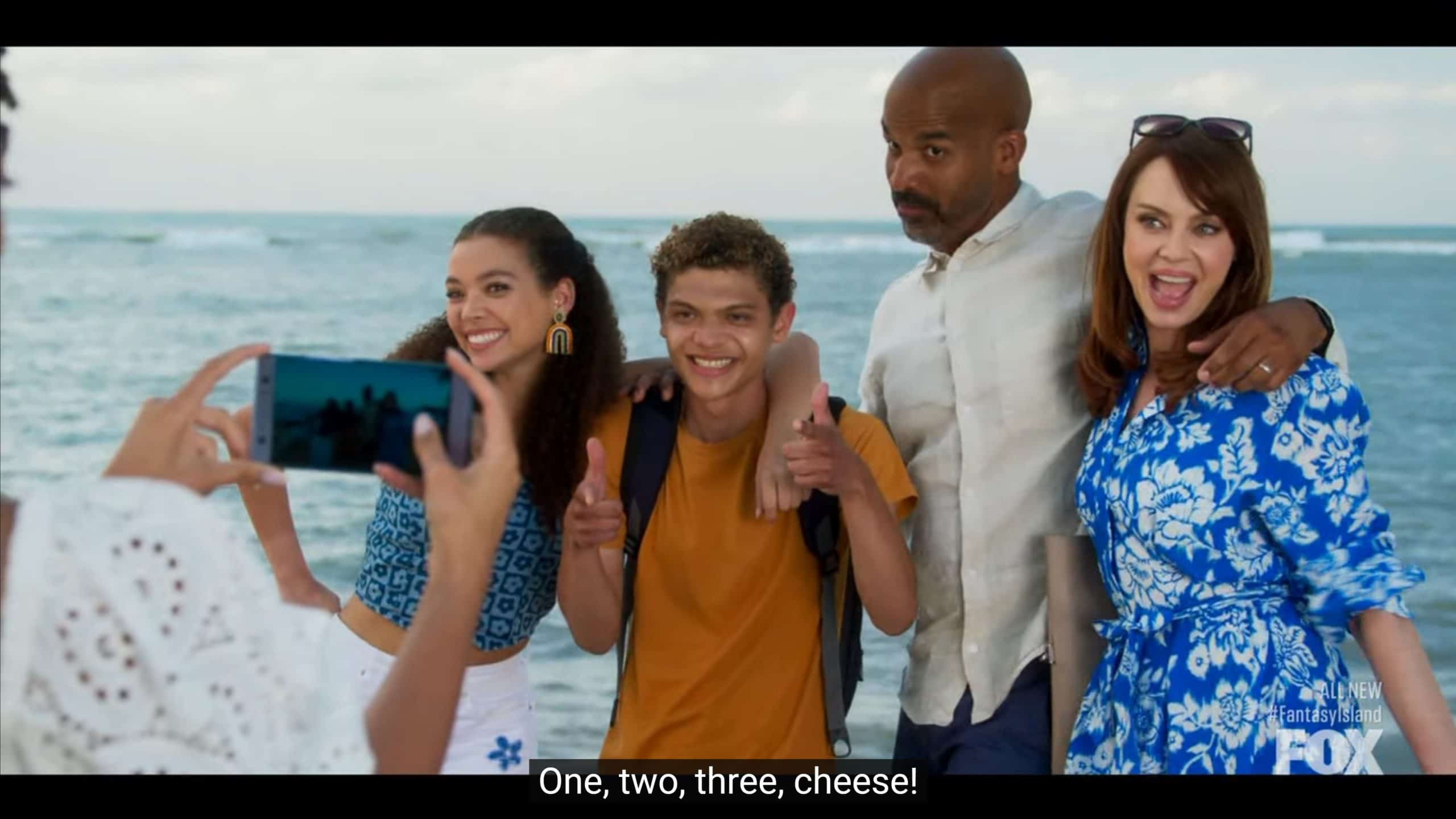 Amber is forced to confront the horrors of her childhood and take ownership of how much her family isn't happy because she forces them into situations without understanding the background. But, once she opens up and frees them from the mirror world, they all grow closer and also become a bit wary of Elena.
Physical and Emotional Boundaries – Javier, Ruby, Elena, Segundo
Elena and Javier breaking up, naturally, leads to Ruby asking questions, and because Elena is not fond of dealing with her feelings, she pushes back until she decides it is time to draw boundaries. Ruby, since she has been so consistent and thought she and Elena were past this, isn't fond of Elena acting like this, but she raised children and has lived a long life, so she gets it. She makes it clear she doesn't appreciate how Elena is handling this all, but she gets it.
And with time, Elena begins to relent. She doesn't reconcile with Javier, but she does make it clear to Ruby that she is in her feelings right now, and when she is ready, they'll talk. Until then, we're left to wonder what Segundo is keeping under lock and key in one of the resort's rooms and whether it has to deal with something Elena has been unwilling to face.
Things To Note
Question(s) Left Unanswered
What was behind that door Segundo was locking away, and why did it potentially trigger Ruby's tattoo?
What paperwork does Elena have to do? Is she doing payroll, contracts, and everything, or does she and the Island pay someone on the mainland to do that?
What Could Happen Next
We find out that locked behind that door is Elena's family member mentioned last season
Elena and Javier get back together – potentially due to a fantasy
Helene ends up more and more involved in people's fantasies
Review
---
Community Rating:
---
Highlights
Helene Beginning To Move On
While it is understood Helene is in mourning, I must admit, I was growing tired of her doom and gloom because there is so much more the character could offer. For one, she seems to have a way with guests that is on the level of what Ruby is capable of, and two, her relationship with Javier is notable. Similar to Elena, Javier is closed off in some ways, and it seems Helene and him mutually can find someone to open up to, and with being father and daughter, we don't get that complicated relationship stuff that Elena and Javier have. Instead, we get a different kind of complication that isn't as explored in shows like this due to growth almost exclusively bound to whatever someone learns from being in a relationship.
The Island/ Elena Hosting A Horror Show
We will always believe the Island is lowkey a dark and scary place, but now we've come to realize that, depending on Elena's mood, that may factor into how bad it really gets. With the whole Javier situation, and Ruby getting on her nerves, Amber had to go through hell when it didn't have to be that serious. But, it does push you to wonder, if Elena ever did have a prolonged bad couple of episodes, how bad could the guests' experiences become?
The Thing Segundo Locked Away
It still isn't 100% clear what happened to Fernando, Elena's cousin mentioned in Season 1/ Episode 8 "Dia de los Vivos," who was the host of the Island before she took over. So with a room locked up and it being clear there was something dark and menacing going on with Fernando, there is the need to wonder if we may finally get answers about him. Especially since, of all the people on the Island, only Segundo may know the truth since Javier didn't come on board until after Elena arrived.
On The Fence
Elena Devolving A Bit
It is unfair to think and believe that after years of Elena being closed off and reserved, she wouldn't stumble, fall on her face, and not want to return to what allowed her to be comfortable for so long. However, I must admit, with the first season getting only ten episodes, and that likely being the case for this season too, I do wonder if we have enough time to do Elena devolving a bit justice, before she inevitably gets back to where she was before.
Fantasy Island Directory
| | |
| --- | --- |
| Character Guide | Created |
| Collected Quotes | Not Created |
| Season Reviews | Not Created |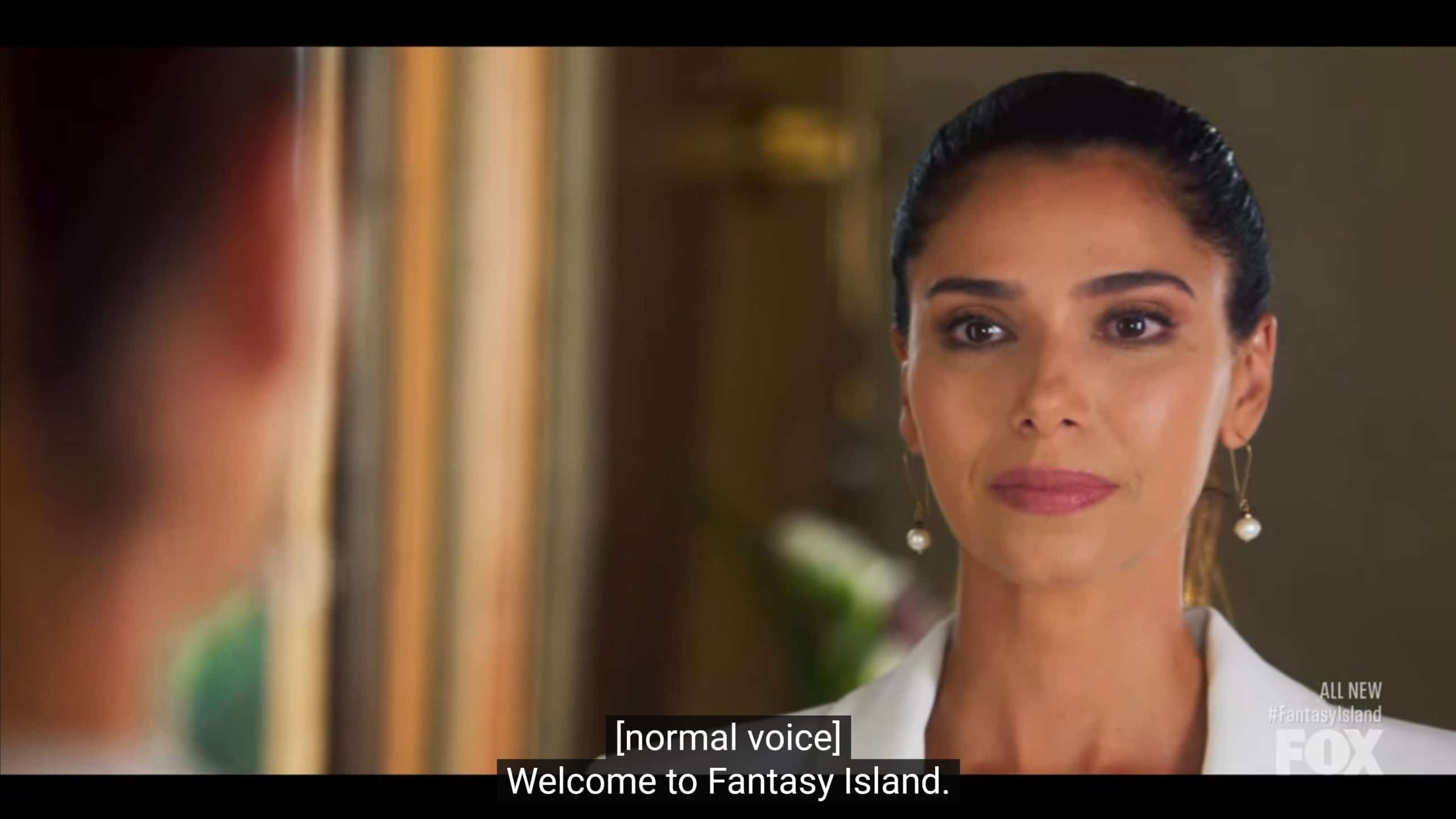 Fantasy Island: Season 2/ Episode 7 "#Happy" – Recap/ Review
Overall
The dark side of the Island is unleashed a bit, in a notable episode that brings the evil side of the Island out and a hint at what other darkness might be lurking, but hasn't been fully addressed.
Highlights
The Thing Segundo Locked Away
The Island/ Elena Hosting A Horror Show
Helene Beginning To Move On
Disputable
Elena Devolving A Bit