Home
Tags
Greenleaf: Season 2
From the beginning, I'd like to believe Greenleaf has always been about how those in the pulpit aren't necessarily holier than thou and in the season 2 finale, with a few exceptions, everyone gets...
Faith, money, morals, and understanding. Four words which are the themes as temptation lurks about and few can say they are truly holier than thou on Greenleaf. From Dreams To Reality: Charity, Lady Mae, Carlton,...
What Basie Skanks started, bringing up homosexuals during that church meeting, comes to a head as Lionel and Aaron come to Cavalry and dig up old and new skeletons. The Complications of Love: Grace, Darius,...
Guilt and insecurities are the focus of this episode. Especially as people expose their soft under belly to those who can, or have, hurt them the most. More on that below. Preparations for Cotillion Continue: Zora,...
Best Of Forgiveness is a conversation, not a decision. — "This morning's therapy session was about Forgiveness" when you find something good in this world, you'd best hold on. With love, not desperation. — Queen Sugar:...
Patience and trust are major themes in "House Rules" as everyone is tasked with having faith in their significant other while in a precarious situation. Grown People Relationships: Grace, Charity Despite trying to be the best...
A truly shocking moment happens: Lady Mae admits she is wrong, apologizes to Grace, and all in one episode. But while there is that major shock, so builds to a few other ones. Be...
Since season 1, everyone has had some issues with Grace leaving and how that held them back. But it seems the frustration Kerissa has long been willing to share is coming out of other...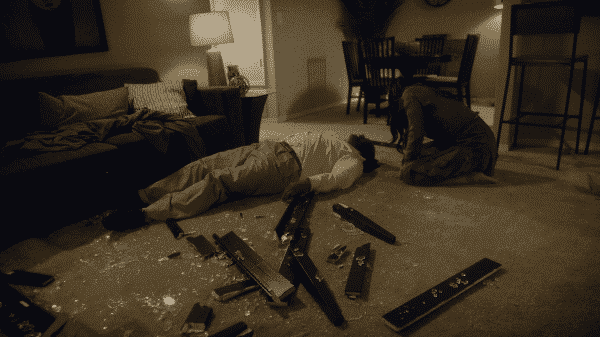 Greenleaf returns and there is the question of whether Grace is going to Jail and how will everyone will handle their own personal struggles. A Life Not To Live: Kevin, Aaron, Charity After sleeping with Aaron...
Let me tell you - If you thought this season was a bit too ho-hum and lacked some quality drama? Oh, this episode will compensate for all of that. Wiping The Blood Off The Cross:...