White Men Can't Jump (2023) – Movie Review and Summary
A few chronically funny mishaps and personalities lead to a half-a-million-dollar reward.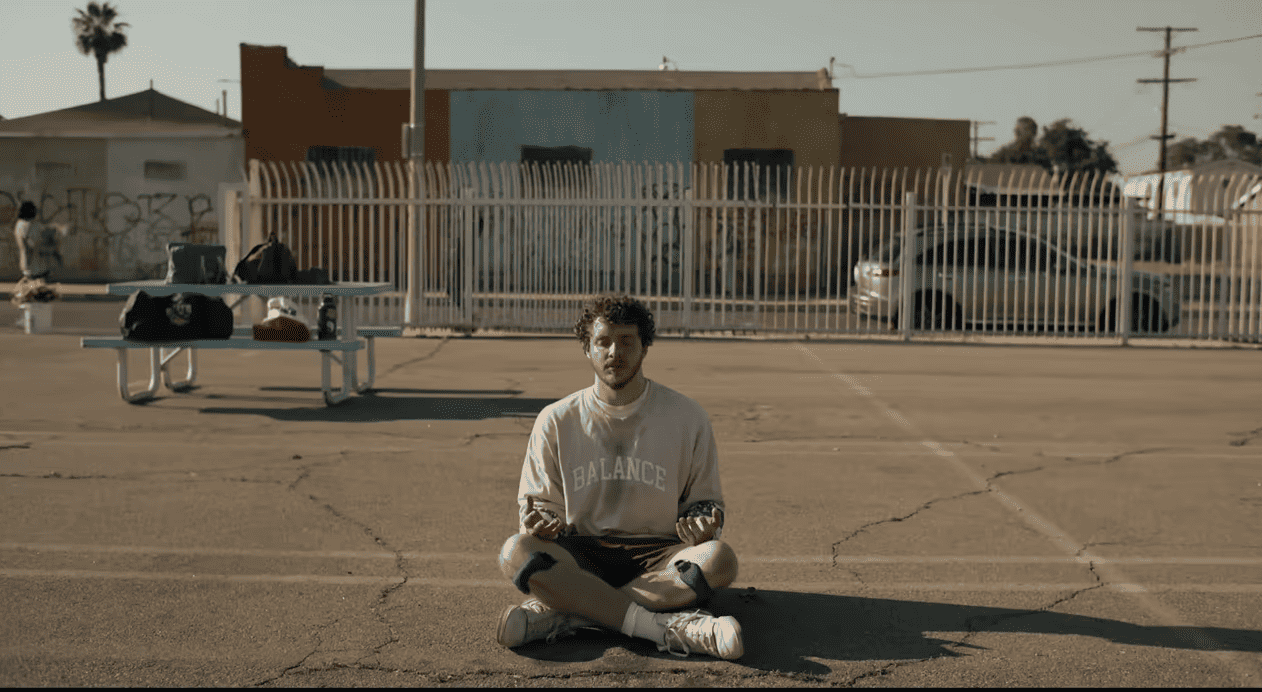 Director(s)
Calmatic
Screenplay By
Kenya Barris, Doug Hall, Ron Shelton
Based On
White Men Can't Jump
Date Released Hulu
May 19, 2023
Genre(s)
Drama, 

Comedy

1 Hr. 41 Min
Content Rating
R
Noted Characters
Kamal Allen
Sinqua Walls
Benji Allen
Lance Reddick
Jeremy
Jack Harlow
Imani
Teyana Taylor
Tatiana
Laura Harrier
Speedy
Vince Staples
TJ
Andrew Schulz
| | |
| --- | --- |
| Renzo | Myles Bullock |
| Zak Steiner | Phillip Williamson |
| Jermaine | J. Alphonse Nicholson |
Film Summary
The precocious Kamal Allen had been a high-school basketball star pushed by his father, Benji Allen, to reach his fullest potential. Due to external pressures and Kamal's own lack of self-control, physical violence was signage of his secondary school athletics career collapsing. When Kamal reached adulthood, his wife and child took precedence. He was recognized as the "used-to-be" star while working as a package deliverer at VTX.
This stark reality would progressively grind his gears. He met another hooper at a small gym who was not nearly as burnt-out mentally but instead impaired physically—the pair struggle with breaking race barriers and also satisfying their significant other's needs and desires. The movie triangulates around money, self-fulfillment, and competition. By the end of the movie, Jeremy and Kamal rake in a huge check with the help of those around them and genuine hard work. With oldies playing in the background throughout and vibrant scenery, this comfortable yet tense Hulu special brings west-coast vibes to your screen at home.
Character Descriptions
Please Note: This character guide is not an exhaustive list of every cast member, and character descriptions may contain what can be considered spoilers.
Jeremy
After having his knees operated on this young basketball player's dreams were cut short. Jeremy attempts to mediate the pain with a concoction of different herbalist remedies and pain pills. It is a bit counterintuitive, but I suppose the title is too. Jeremy can play well, and his dreams of being in the league stand so tall that he tends to neglect his girlfriend. This funny addition, who brings Hennessy to the function, lightens up the film a bit (no pun intended).
Kamal Allen
In high school, Kamal Allen was the man. He was a burgeoning success doing interviews with his father, but on the other hand, he had some anger issues. During a stressful game, Kamal lost control, and this completely redirected the path of his life. This seemingly laid-back dude has a lot of rage, understandably so, and was never to slow to show it. Much of Kamal's guilt around his current position centers around what he believed his father, Benji, wanted for him. This scenario of a gifted kid with lots of pressures in school is not rare, and it is especially unfortunate that his outlet loomed over his head.
Highlights
Dynamic Duos
The Unfortunates Gather On Courts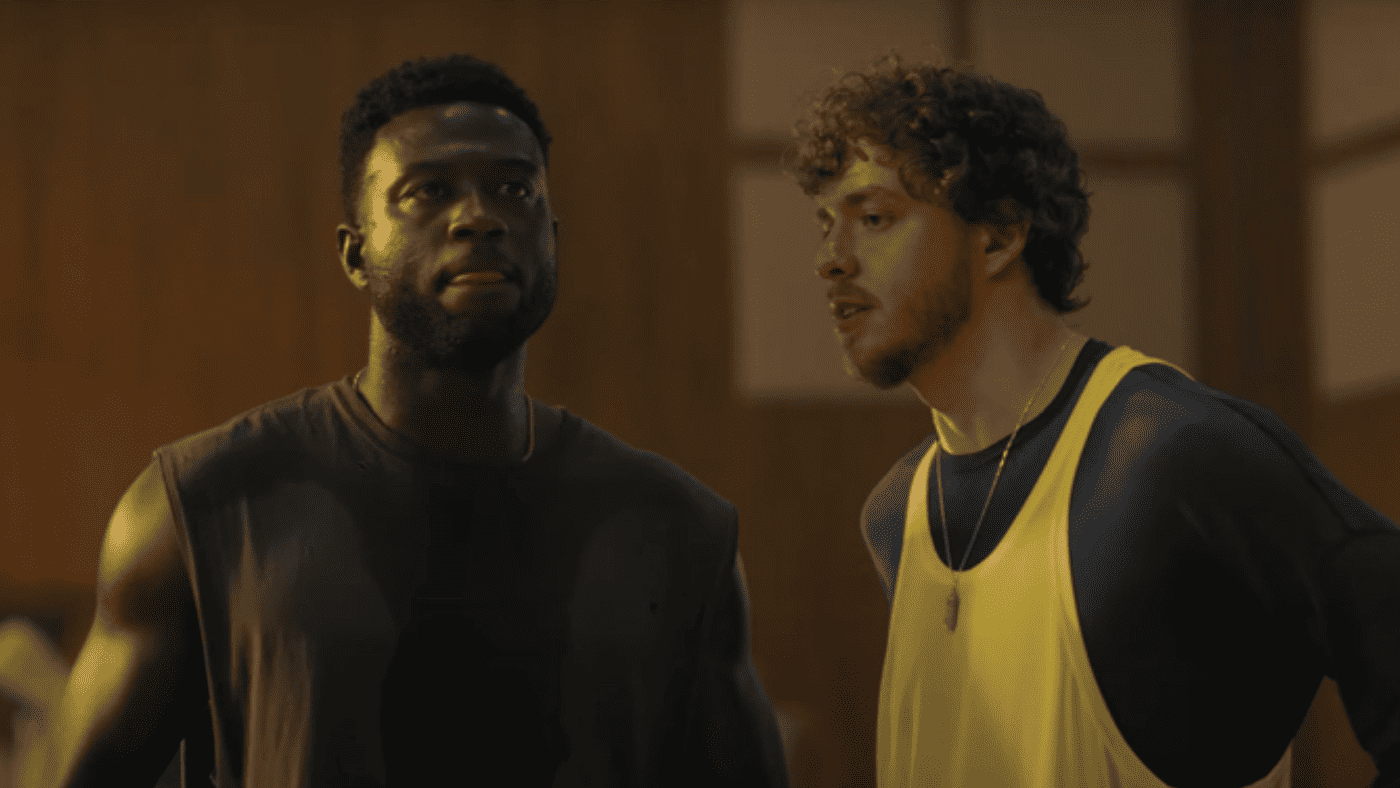 Early on, the movie is able to capture an interesting tussle between two players who both challenge one another in the game and, moreover, in life. Jeremy is a bit of a hustler attempting to sell his health tonics, train willing customers, and gain chances of hopping back into the league. Kamal is by far just trying to hold down a job and support his wife so that she can start up a business outside of their living room. Jeremy has the spirit of restlessness and is on the move with Kamal at smaller games with bets placed on them and an end goal of making it to riskier competitions.
Kamal's friends are quick to give Jeremy a "bombastic side-eye" because he dresses like a yoga guru and meditates when he needs to recenter his energy. Originally, his appearance duped them, and this caught Kamal's attention. This strategy, alongside infuriating smack talk, was used in multiplicity by Jeremy to win games. Where his knees fail, a witty comeback came in clutch, usually breaking the fall.
You Betta' Recognize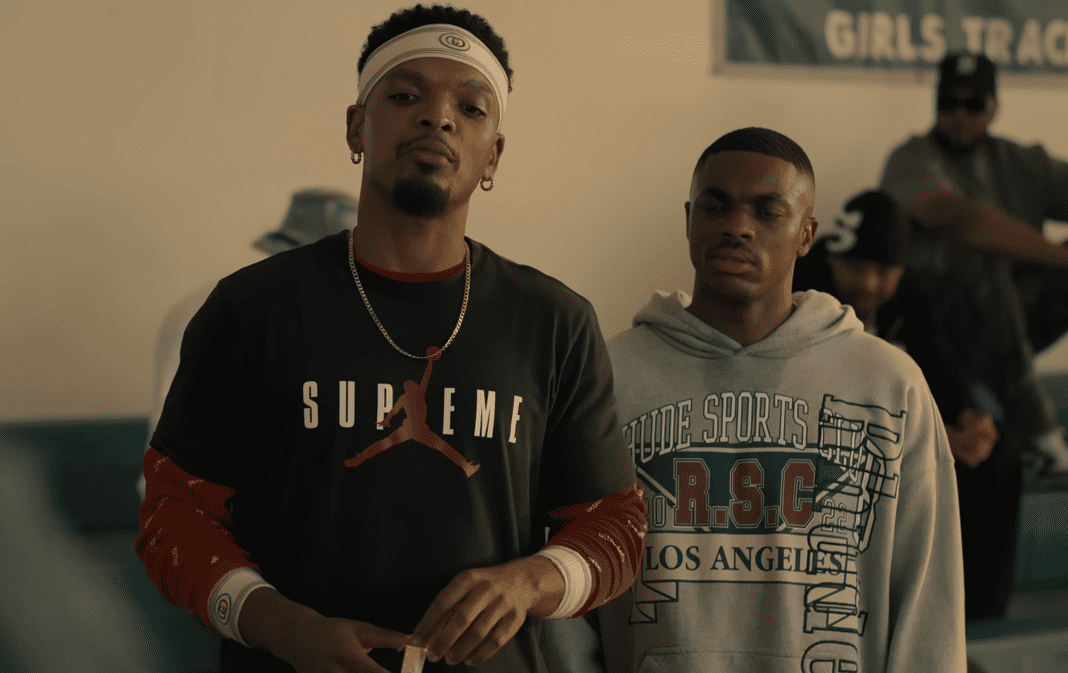 Acting as comic relief and cultural commentary, the duo Speedy and Renzo assist in giving the audience and their man Kamal a bit of perspective. When Jeremy walks into the gym before the big league tournaments are even a thought, these two are making jokes in reference to Christopher Columbus. It is strange to everyone that Jeremy is training a young Black boy and seems comfortable in a largely Black space. These two are also a major help near the end of "White Men Can't Jump," when Kamal needs teammates to compete with. Speedy seems slightly more relaxed since he has a White lover. Renzo always clowns Speedy's girlfriend since she has a bit of weight on her, but is astounded by her after she has a Dr. Miami-level transformation. This particular string of basketball wagers really changed everybody's life!
Happy Wife Happy Life
The Nine-to-Five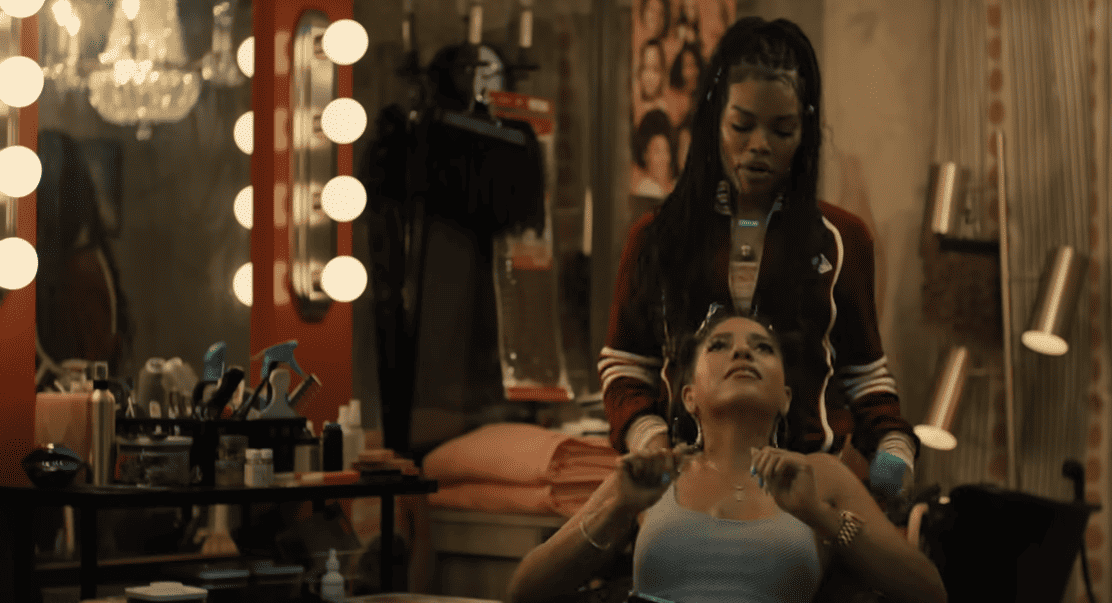 Tension boils when Kamal returns home from a long day to be reminded of his wife, Imani, and her dreams with a sure inability to support her. The sassy sister of Imani, Eden, jogs his memory about the local banks' opening times. Thankfully, Imani quiets her by pulling long strands back. It is apparent that Imani is an ardent supporter of her husband from the very beginning; further along in the film, she uses her own money for Kamal's entry into a competition. Kamal takes their son out for ice cream after seeing he had been gifted a basketball for an upcoming birthday. This likely perturbed the man who had once achieved brief success playing the sport years ago. Even still, as a good father should, Kamal continues to work even in the face of customers and a boss who do not seem to understand his trauma.
It is only fair to praise the (mostly) unending support from both Tatiana and Imani. Everything the two do is ultimately for the health of themselves and the relationship. While Imani stays in the house gluing wigs and maintaining edges, Tatiana works hard as a dance instructor to fund Jeremy's lackadaisical lifestyle. Her abilities are proven when she is recruited to work for a large agency/company. Jeremy seems to be reassuring at first, but his girlfriend finds the deceitfulness of his own practices to be unsupportive. In a heart-wrenching over-the-shoulder shot, it takes Jeremy seeing her zoom away with a packed suitcase to realize what he was neglecting.
Unafraid To Make Bets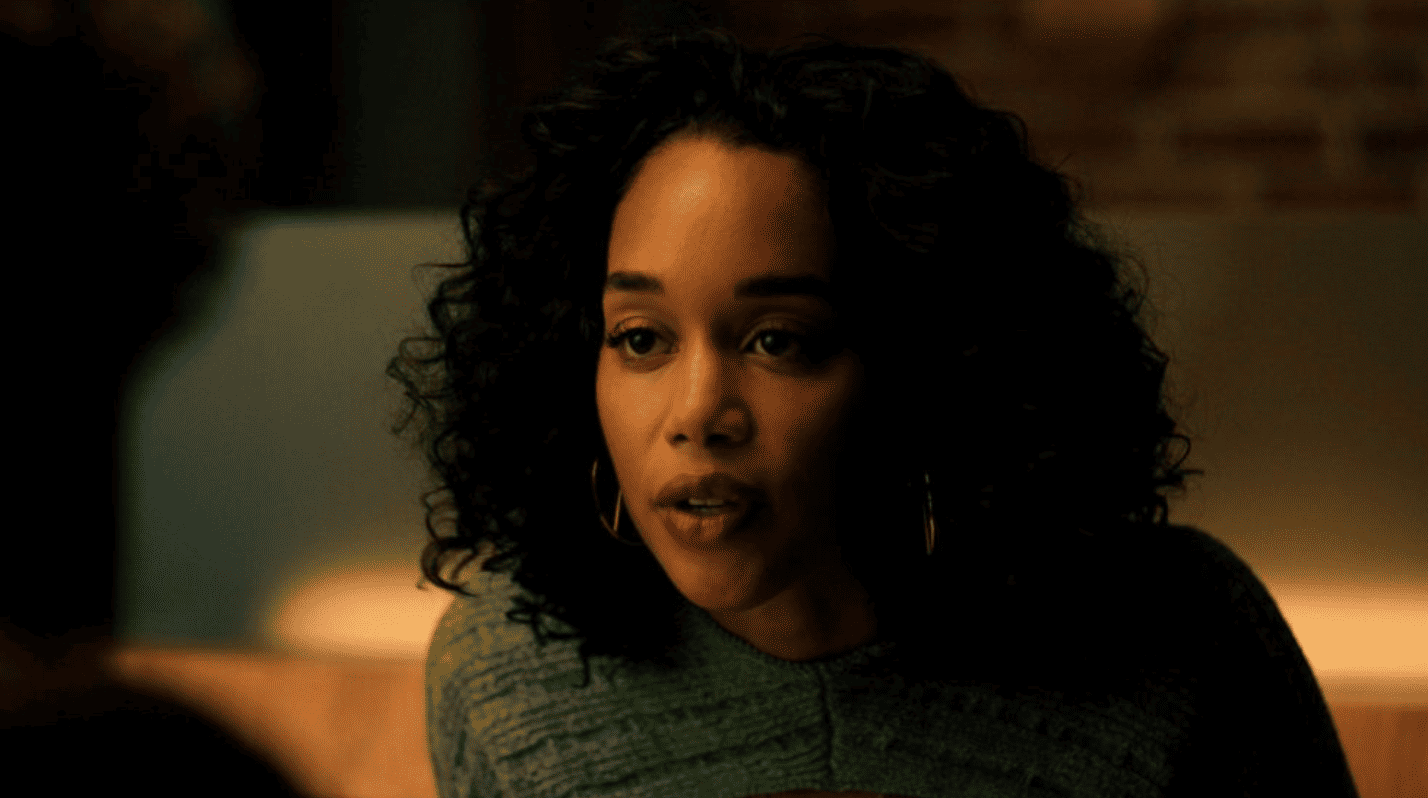 In a strikingly dynamic scenario to the one purported above, Jeremy cannot lay out a game plan for his own financial future. Tatiana is obviously done with his fanciful dreams of playing in the league, but Jeremy is not finished with these seemingly outlandish proposals. He talks of stem cell research and medicine, notedly stating it is something the rich partake in which Tatiana combats with a not-so-subtle reminder he owns an EBT card. The poor are not sole recipients of government benefits as tax write-offs are very real, but needing food-stamps eat does not translate into wealth.
Jeremy is a huge advocate for health, and while he is interested in regenerative treatments, he contrastingly takes opioids for pain management. It is easy to see how his girlfriend might not have too much hope as they have been stagnant in his parents' old apartment struggling from paycheck to paycheck. Jeremy is all about meditation, but there is no way to "ohm" this stressor away, and so he lies to her, essentially gambling on basketball. With a lick of luck and persistence, he could possibly walk away with a significant sum.
Comedic & Tragic Timing
Exactly What You Expected
The main duo takes wins and losses before totally owning the last tournament. Here, Jeremy's knees go bad as he plays the alternative, and Kamal's father dies from illness. Imani was able to reunite the two before the big game after Jeremy relapsed and Kamal's hope in his game partner faltered. Kamal was able to keep his cool in the end by not allowing haters to get him violent, but Jeremy took his first punch at the same bully who was tormenting them with a blowtorch in a prior urban competition. This movie truly has a bittersweet ending when these two men can achieve certain goals, like kickstarting a salon for Imani or taking the weight off of an ambitious Tatiana. They have far more in common than not which draws attention to the title itself.
Jack Harlow (Honestly)
Jack Harlow's ability to pull off a reasonable trope at just the right time adds to this movie's likability. It kind of feels like something you've seen before but with a fresher, more handsome face. Arguably, even the creative choice of character selection feels perfectly timed in the sequence of current cultural happenings. I mean, Jack Harlow, the "Georgia State freshman" guy? He is most definitely invited to the cookout, and like he said in this superfluous remake, "I would never give up on you guys."
Things To Note
Why It's "R" Rated
Dialog: Mild expletives
Violence: Hand combat, blow-torches
Sexual Content: Mildly graphic scenes
Miscellaneous: Depictions of drug dependence, Injury
Question(s) Left Unanswered
Why can't White men jump?
Collected Quote(s)
"Do you want to be the tortoise, or do you want to be the hare?"  — Jeremy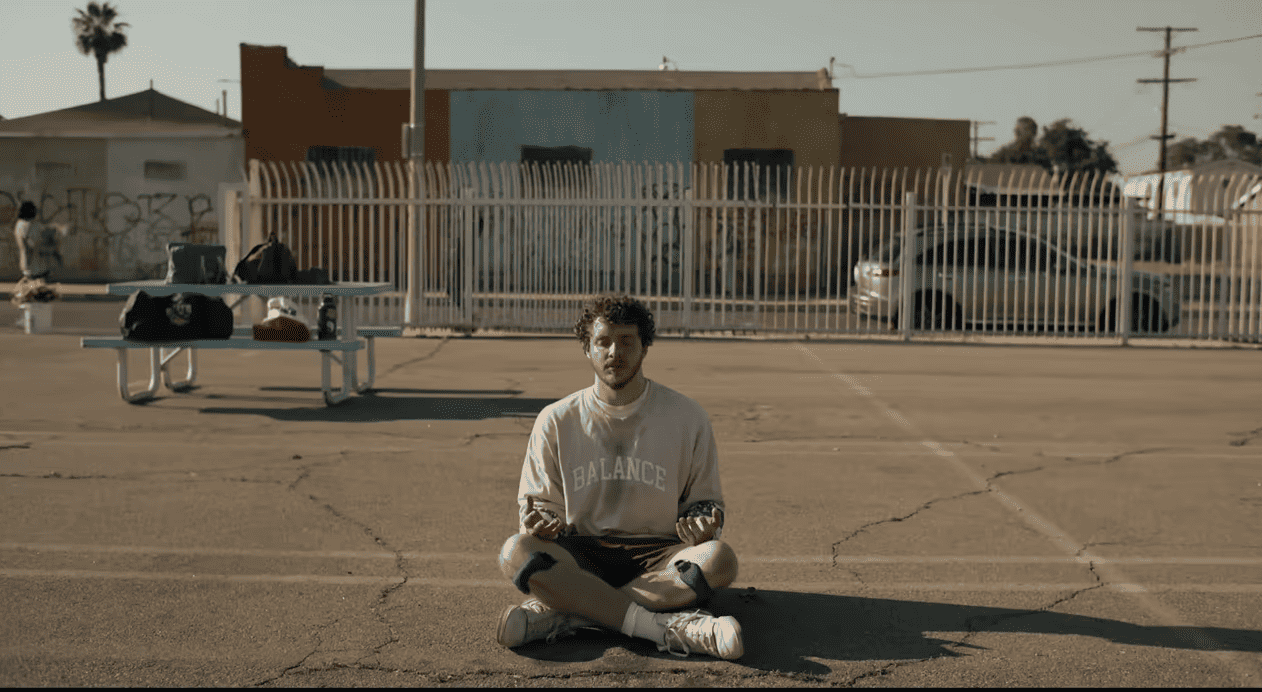 White Men Can't Jump (2023) – Movie Review and Summary
Overall
This remake is generally funny but neither the themes or concepts were refreshing. Watching "White Men Can't Jump" felt like opening a re-wrapped gift; the shiny exterior only masks a pretty dull present.
Highlights
Comedic Timing
Cinematography & Aesthetic Appeal
Song Selection
Jack Harlow (Honestly)
Disputable
Exactly What You Expected
Tropish
Tries Very Hard To Be Culturally Relevant Almost Inorganically
---
Follow, Like, and Subscribe
Community Rating: 0.00% (0) - No Community Ratings Submitted (Add Yours Below)