Wake (2022) – Review/ Summary (with Spoilers)
At a wake for a mutual friend, the most estranged of the four seeks out the dead friend's now ex.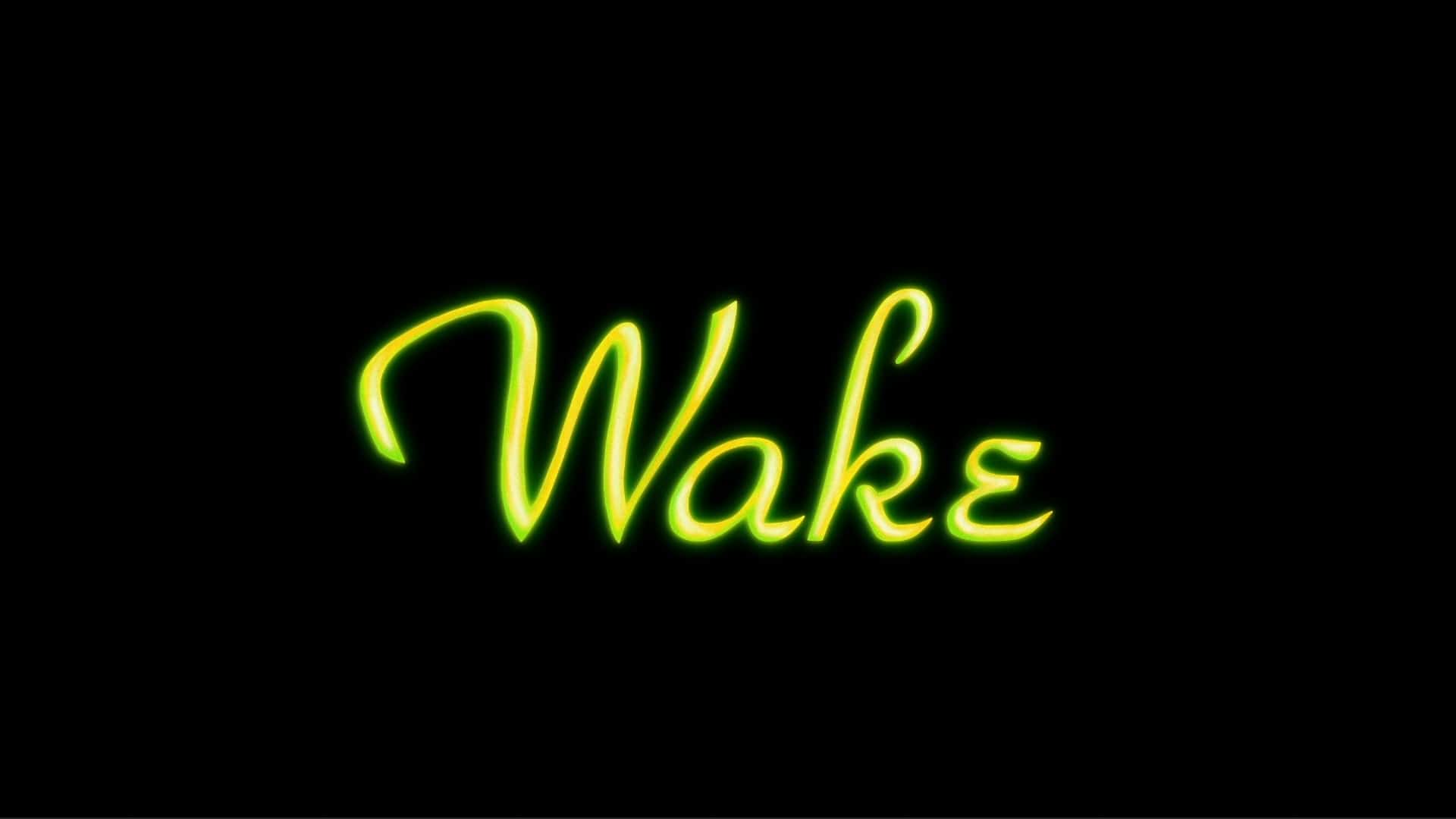 At a wake for a mutual friend, the most estranged of the four seeks out the dead friend's now ex.
---
Director(s)
Chase Sui Wonder
Screenplay By
Chase Sui Wonder
Date Released
1/24/2022
Where To Watch
YouTube
Genre(s)
Drama, Romance, Young Adult
Duration
15 Minutes
Content Rating
Not Rated
Noted Cast
June
Chase Sui Wonders
Hank
Charles Melton
Edith
Lukita Maxwell
Dora
Emily May Jampel
Mary
Havana Rose Liu
Film Summary
It isn't clear how long June may have liked Lily's boyfriend Hank, but it does seem that this may have been one of the reasons they became distant since the end of high school. So when it is Lily's funeral, and June is asked to be part of it, neither Dora, Mary, or especially Edith take kindly to June reminding everyone of her worst traits. Specifically, her willingness to pursue Lily's boyfriend, Hank, at Lily's wake.
Cast & Character Guide
Please Note: This is not an exhaustive list of every cast member.
June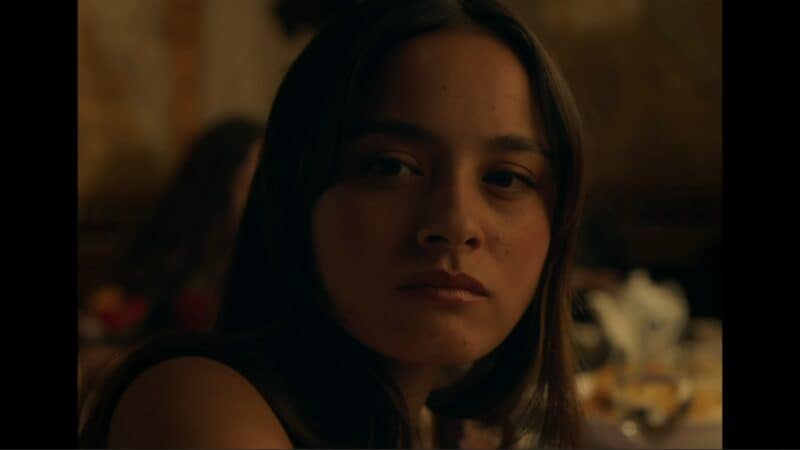 Currently going to Brown and a bit of the black sheep of the group, one of June's primary goals seems to be spending time with Hank, especially since Edith led her to believe that Lily and he broke up before her passing.
Hank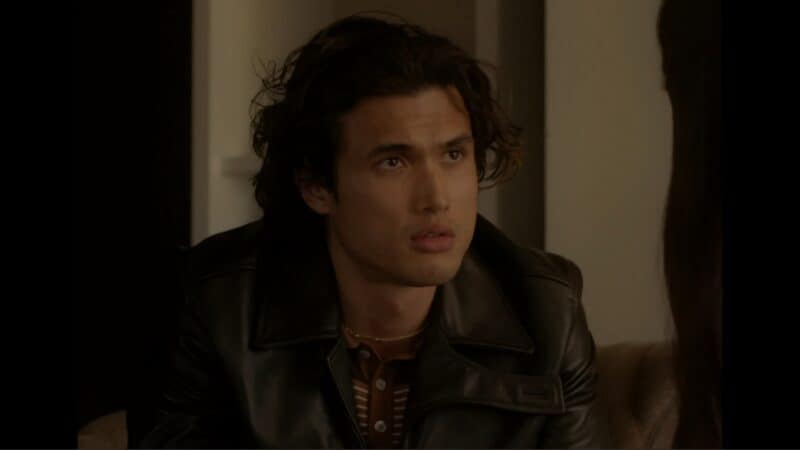 To many people, Hank is June's lifelong crush who chose another girl, and she never got over him.
Edith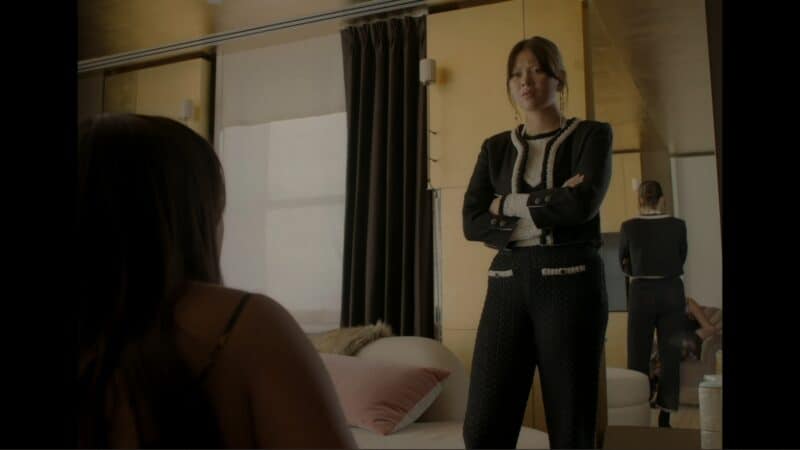 Edith seemingly was one of June's main contacts for knowing what was going on back home and with Lily and Hank. As well as the rest of the group.
Dora
Dora is one of the quiet members of the friend group, who chimes in as June starts to get to be a bit much.
Mary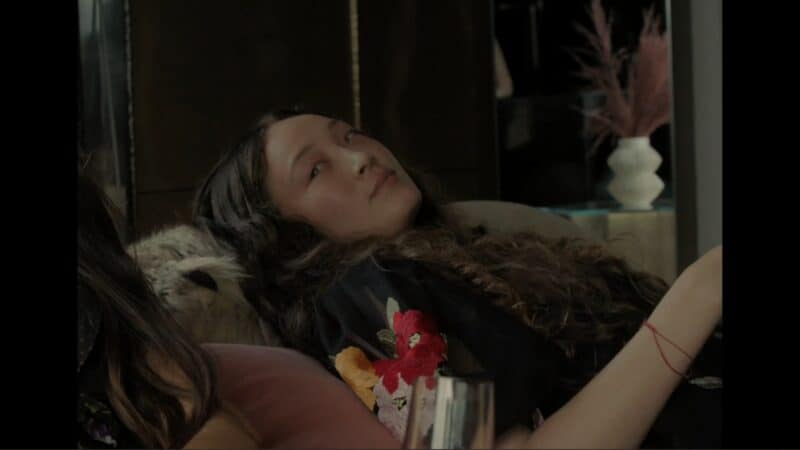 A pianist, alongside Edith, who is distraught about Lily to the point that she is more emotional than most are used to seeing from her.
Other Noteworthy Information
Reason(s) for Film Rating: Outside of a scene with June partially naked in a bathtub, it is tame.
Question(s) Left Unanswered
How did Lily die?
Review
---
Community Rating:
---
Highlights
It Felt Like A Pilot With More To Come
There is so much introduced here that leaves you wanting more. First off, why did Lily die, and of all her friends, was it really a boy, assumingly Hank, that led her to not leave? Also, when it comes to June, is she shameless in pursuing Hank at the wake of his ex, one of her former closest friends, or was there something there we didn't know about? It seems he may have had feelings for her, but did Lily complicate them when she was alive?
Then, when it comes to the others, do they have a love/hate relationship with June? Edith was coming at her neck and sometimes cold towards her. Was it solely due to the Hank obsession? Then when it comes to Dora, was she always this quiet, or is it just the situation? Never mind, does June have the habit of shutting her down when she talks?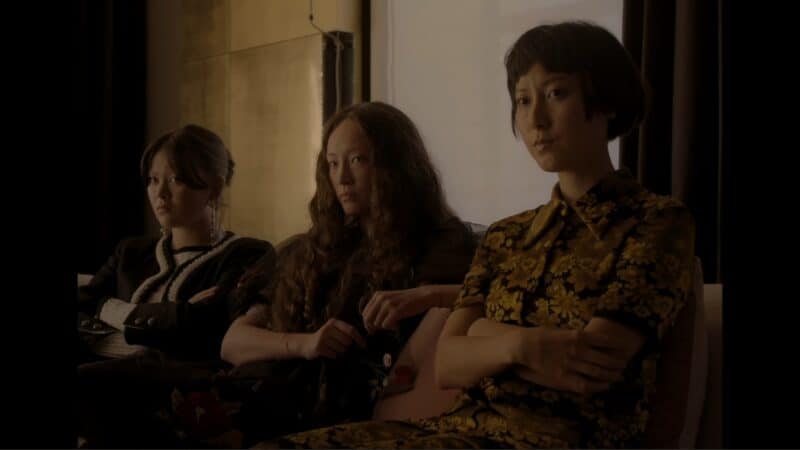 Lastly, regarding Mary and Hank, what kind of role does Mary play in the friend group? It's noted she isn't emotional too often, so is she usually everyone's rock, and that is why June is a bit thrown off by her crying? Then with Hank, what was his and Lily's relationship like for Edith to make it seem it went south? Was that a lie, or is there more to him than the crush that June has, which sees him with rose-colored glasses?
All of this and more makes you clamor for additional entries so that you can say you got to know these characters, their relationships, and what makes them tick. For whether it is the looks, attitudes, signs of talent, and other little things, it just isn't enough.
Overall
Our Rating: Positive (Worth Seeing)
Consider me a full-fledged Chase Sui Wonders fan since I have yet to dislike something they have put out there. Wake is another entry into their filmography that shows their creative talent and ability to draw you into their character and the world they built. One in which supporting roles are given something to draw attention to themselves and leave you wanting more.
[ninja_tables id="46802″]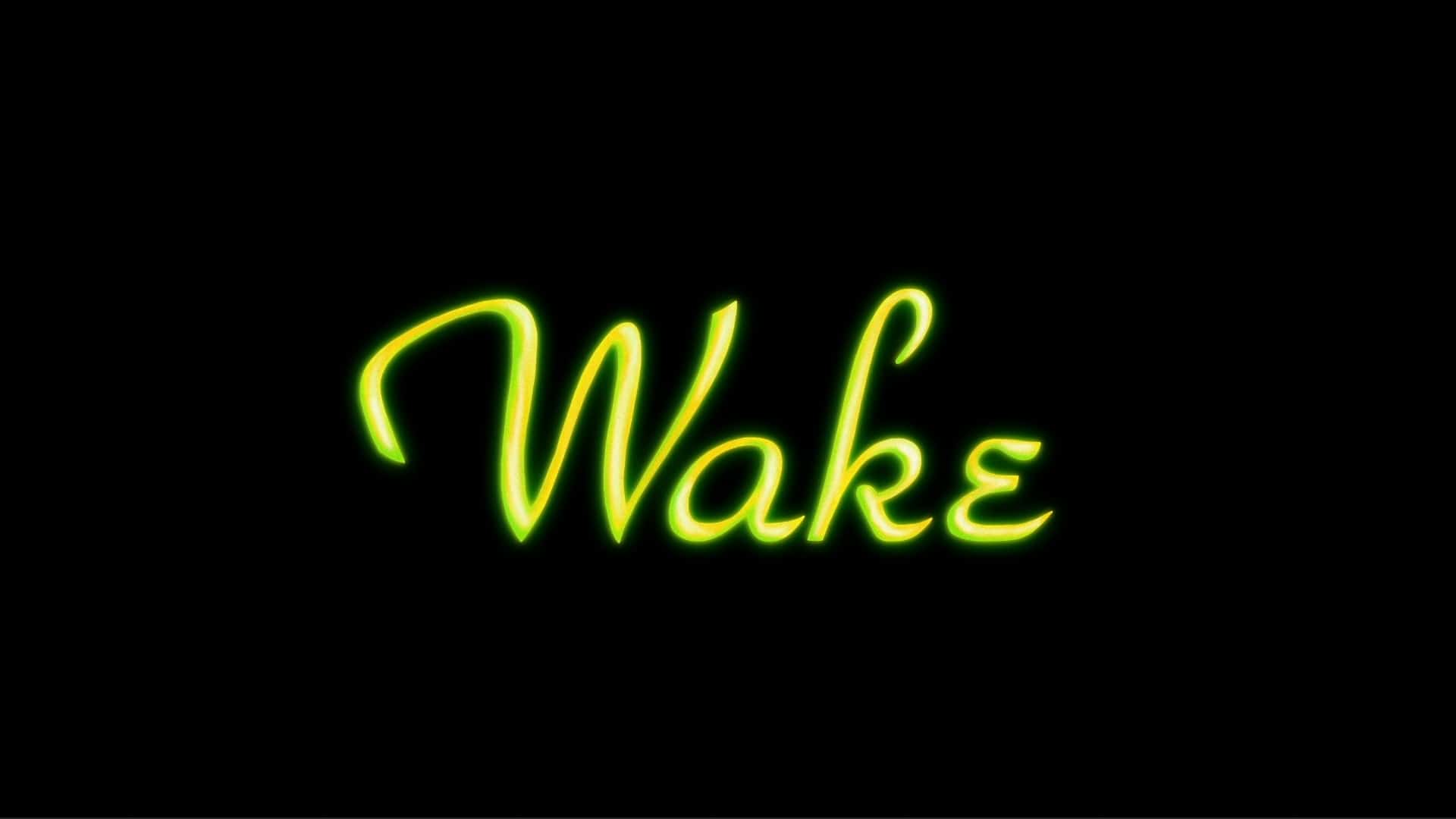 Wake (2022) – Review/ Summary (with Spoilers)
Who Is This For?
Wake is for those still waiting on a young adult show focused on Asian-Americans living in a big city (beyond Wong Fu Productions).
Highlights
It Felt Like A Pilot With More To Come