The Right Words (2022) – Review/ Summary (with Spoilers)
The Right Words will have you twisting in your seat and glad you don't speak French so you can block out everything but the subtitles to see how everything goes down.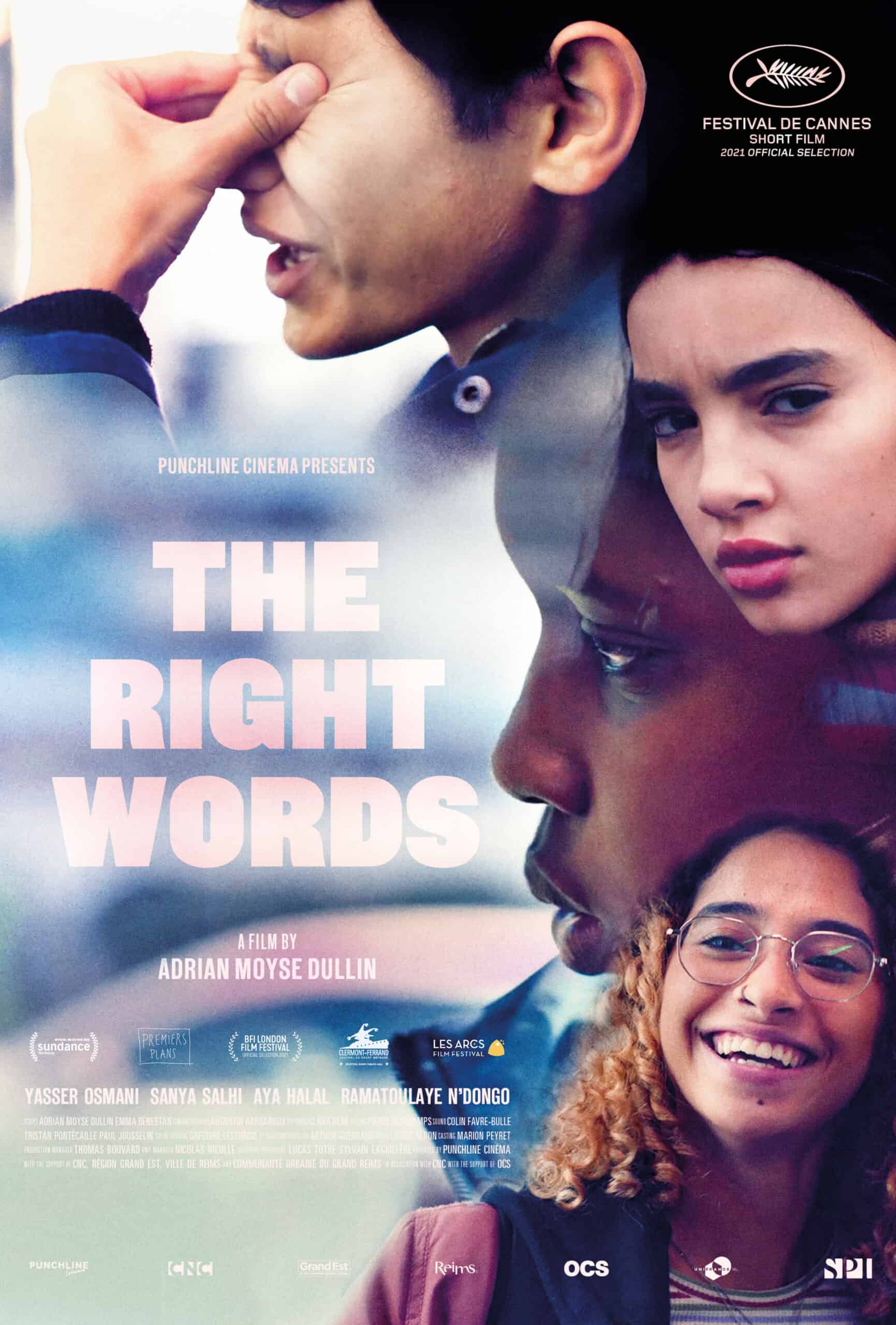 The Right Words will have you twisting in your seat and glad you don't speak French so you can block out everything but the subtitles to see how everything goes down.
---
Director(s)
Adrian Moyse Dullin
Screenplay By
Adrian Moyse Dullin
Date Released
1/20/2022
Where To Watch
Film Festival (Sundance Film Festival)
Genre(s)
Romance, Young Adult, LGBT, Non-English (French)
Duration
15 Minutes
Content Rating
Not Rated
Noted Cast
Aissa
Ramatoulaye N'Dongo
Kenza
Aya Halal
Mahdi
Yasser Osmani
Jada
Sanya Salhi
Film Summary
On the way to the mall, Aissa and Kenza go through Kenza's little brother's bag and learn Mahdi likes Jada. They laugh and tease him about this when he gets on the bus, but with Aissa seeing he really likes this girl, she tries to get Kenza to take it down a notch. However, rather than leave it alone, she eggs Mahdi to talk to Jada and says he has to, right now, since she'll be moving soon. Thus leading to Mahdi asking for advice and Aissa and Kenza dueling between him being a romantic vs. acting uninterested.
Cast & Character Guide
Please Note: This is not an exhaustive list of every cast member.
Aissa
Aissa is Kenza's best friend, who is a bit more sympathetic to Mahdi due to not dealing with Mahdi's antics at home.
Kenza
At times, Kenza's reputation is a mixed bag. However, with learning her little brother has a crush, she provides him the kind of toxic dating advice to possibly cause him to fail.
Mahdi
Young and crushing hard, Mahdi just wants to go see a movie and hang out with Jada. But it isn't clear if she knows who he is or how to approach her.
Jada
A nice girl going to see her grandmother, Jada doesn't know all Mahdi is going through with his sister and his sister's best friend. However, everyone's watching when she does, and it is quite awkward.
Other Noteworthy Information
Reason(s) for Film Rating: Cursing
Question(s) Left Unanswered
Is Aissa into Kenza?
Review
---
Community Rating:
---
Highlights
It's Squeal Level Type Of Cute, 2nd Hand Embarrassing, and More
Not since watching Little Manhattan, starring Josh Hutcherson, have I found myself just tingling all over and having to hide my face. For there is something so cute and innocent about Mahdi's crush, especially since he probably is only in middle school. And you can see, even though he and his sister may not have the best relationship, and she might be setting him up for failure, he really wants to succeed, so he is willing to listen and try out what she says.
It creates the kind of moment of vulnerability that gets you so giddy you can barely watch what happens, for you are so excited yet also dread Jada turning him down.
Reading Into Aissa Touching Kenza's Hand
I should note I am not 100% sure if Aissa is part of the LGBT community, but there is a moment when she is in Kenza's lap to stop the bus so Mahdi can go talk to Jada, where you have to question if she is. For with her touching Kenza's hand and looking at her, it seems something clicks in Kenza's mind. Which almost creates a whole new romance to think about, but one that likely will be a far more difficult uphill trek.
However, like with the Mahdi and Jada situation, you find yourself invested. Also, you can kind of see why Aissa wanted to encourage Mahdi. For whether she wanted to live vicariously or maybe tap into his courage to approach Kenza, she just needed that kid to have a win.
Overall
Our Rating: Positive (Worth Seeing) – Recommended
One of the feelings we rarely get from watching movies is that curl into a ball, giddy with excitement feeling, that has it where you can barely watch what is going on, yet you have to know what happens. So The Right Words delivering that was such a treat, and that's why it is being labeled recommended. It presents that rare feeling we all likely have had where we saw a cute moment unfold, and it perhaps gave our beating hearts hope and joy. All thanks to the moment either feeling genuine or lowkey triggering our memories of when we liked someone and dared to say something.
[ninja_tables id="46802″]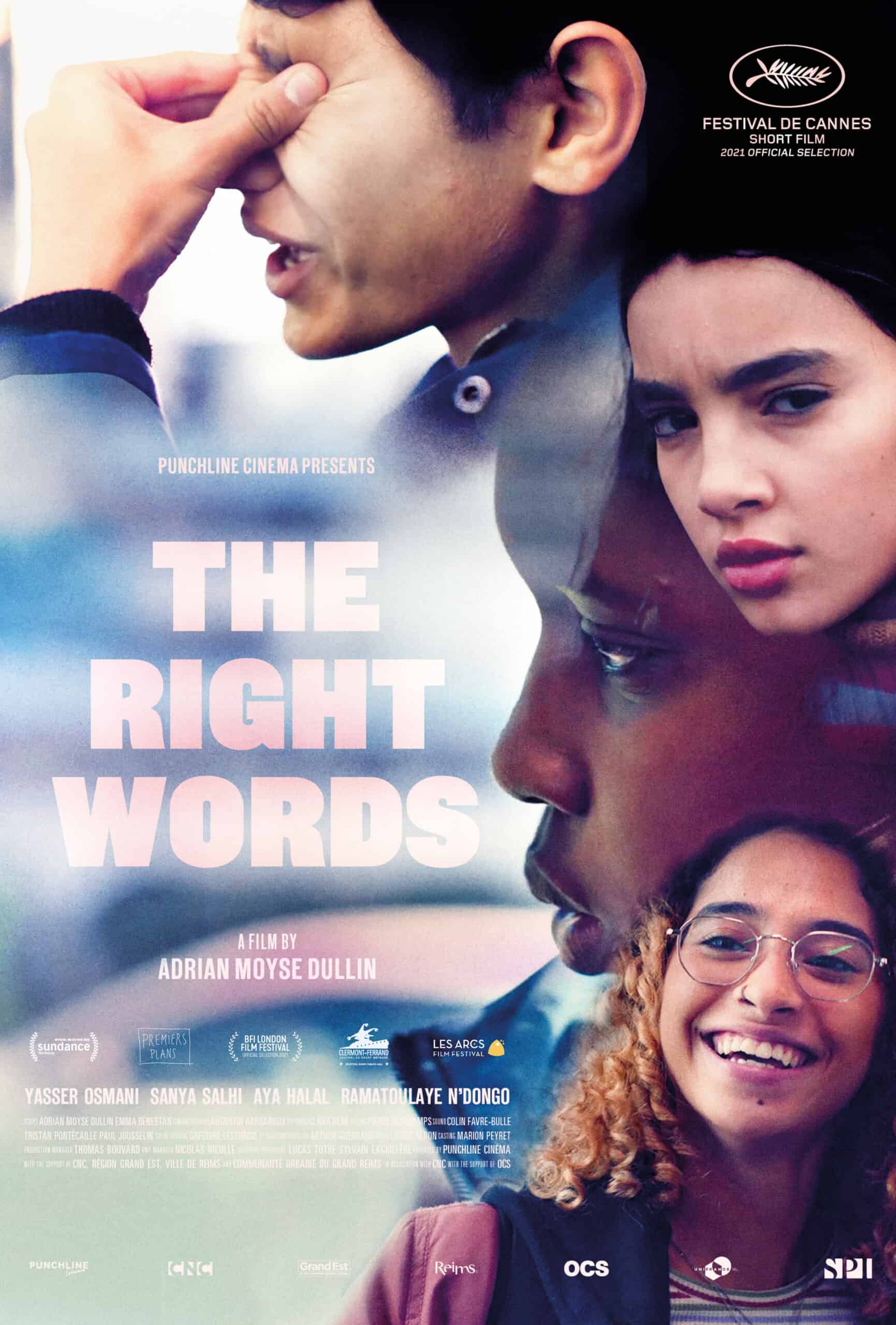 The Right Words (2022) – Review/ Summary (with Spoilers)
Who Is This For?
If you like watching young people pursue their first potential relationship and be reminded of all those feelings when romance was new? The Right Words is for you.
Highlights
It's Squeal Level Type Of Cute, 2nd Hand Embarrassing, and More
Reading Into Aissa Touching Kenza's Hand
---
Follow, Like, and Subscribe
Community Rating: 0.00% (0) - No Community Ratings Submitted (Add Yours Below)