An older man, who has somehow seduced a high schooler, takes advantage of cultural and religious customs and values to coerce a meeting.
---
Director(s)
Seemab Gul
Screenplay By
Seemab Gul
Date Released
1/20/2022
Where To Watch
Film Festival (Sundance Film Festival)
Genre(s)
Drama, Young Adult, Non-English (Urdu), Religious
Duration
20 Minutes
Content Rating
Not Rated
Noted Cast
Zara
Parizae Fatima
Omar
Hamza Mushtaq
Film Summary
Zara loves to dance, and her friend films one of her dances, and Zara is mostly proud of it. That is until this guy who she is talking to, Omar, who does not go to her school, is sent the video, saves it, and uses it as leverage to transition from phone calls and face timing to meeting in person. As for what he plans to do once they are face to face? Well…
Cast & Character Guide
Please Note: This is not an exhaustive list of every cast member.
Zara
Zara loves to dance, and with it being towards the end of the school year, maybe the end of high school, her focus is on continuing her passion. But, with having a video in the hands of someone who could use it against her, just because it is a little risqué, her dreams may quickly come to an end.
Omar
Not much is known about Omar. Where is he from, what does he do, or what is his attraction to someone who likely is underaged? It is all a mystery. What we do know is he wants to meet Zara, and while she was iffy before, this video he received might be the coercion he needs.
Other Noteworthy Information
Reason(s) for Film Rating: There is no cursing or visuals which are risqué, by western standards
Review
On The Fence
Being Left To Wonder About The Fallout
Let it be noted, the video, which has Zara doing belly rolls and moving her hips slowly, is tame. Yes, it does feature some midriff at times, but by western standards, it is nothing. However, the short is set in Pakistan, and considering how sexualized Zara is, even when not showing so much as her clavicle, you are pushed to be reminded how Zara exists in a completely different world. One where a teacher slut shaming you means no ramifications for them.
By no means is this eye-opening, but it does act as a reminder that a lot of the privileges taken advantage of in the western world, are leaps and bounds from what girls and women can enjoy in certain countries. But, there is a need to question with this short, what could the consequences be? How has Pakistan, and the Muslim world, potentially evolved beyond many people's assumptions?
Or is it that the worst you could assume would happen? It's kind of unfortunate that we're left on an ellipsis when it comes to this short, thus it neither dispels nor confirms what you suspect.
Overall
Our Rating: Mixed (Divisive)
Like Daddy's Girl, it feels like we're given an incomplete story. How Zara and Omar met online is a mystery, never mind who he is outside of someone in pursuit of her. Then, in terms of understanding the severity of the situation, you know if the video leaked, it would tarnish her reputation, but to what extent? Add in no real resolution to the central conflict, and while you get an interesting short, it is also frustrating due to lacking answers.
Movie Directory
On The Radar
---
Ratings
---
Special Categories/ Tags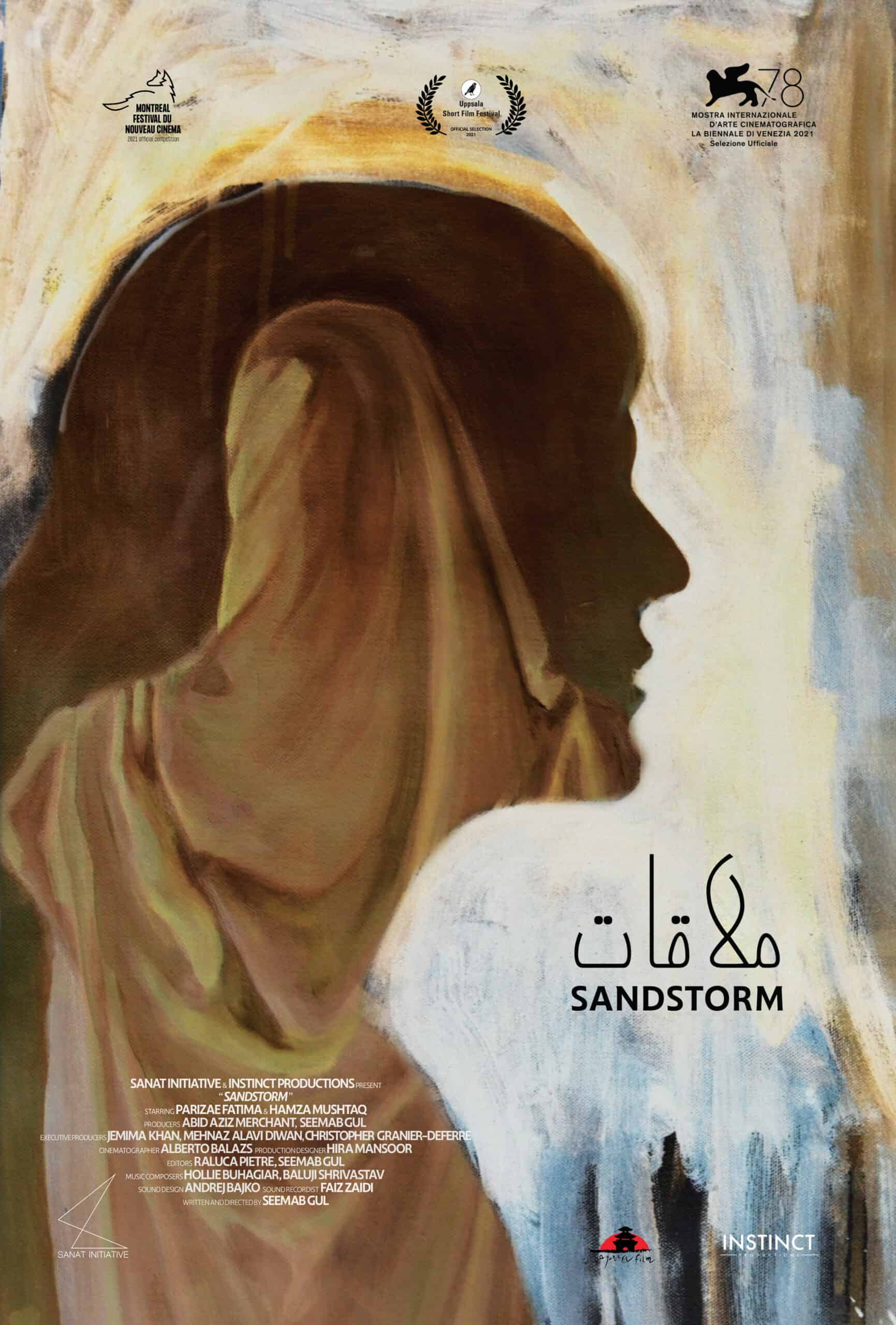 Sandstorm/Mulaqat (2022) – Review/ Summary (with Spoilers)
Who Is This For?
Sandstorm is for those who need a reminder that they are privileged far more than they think they are.
Disputable
Being Left To Wonder About The Fallout