Vermin are invading forces, and Mason decides, with them escalating things, he is going to match their energy and surpass them.
---
Director(s)
Carlos Stevens
Screenplay By
Joe Abercrombie
Date Released (Netflix)
5/20/2022
Genre(s)
Action, Sci-Fi, Animation, War
Duration
9 Minutes
Content Rating
TV-MA
Noted Cast
Mason
Craig Ferguson
This content contains pertinent spoilers.
Film Summary
Mason is a simple farmer who, naturally, has a rat problem. However, with his rats evolving and now having weapons, he goes from having a cat and shotgun to military-grade equipment. But seeing them massacred as they are, could that lead to a change of heart or a problem solved?
Things To Note
Reason(s) for Film Rating: Cursing (Yes), Violence (Utter brutalization of animals), Miscellaneous (Drinking)
Character Descriptions
Please Note: This character guide is not an exhaustive list of every cast member, and character descriptions may contain what can be considered spoilers.
Mason
Mason is just a simple man working a farm who doesn't want rats messing with his crops and his money.
Review
Highlights
You Wishing It Was A Longer Battle, Featuring Both Sides
Everything is pretty much from Mason's perspective. He has a problem, he purchases a solution, and the solution gives the rats a run for their money. Unfortunately, you don't see the rats' side. You don't see them evolving to the point of being able to fight back. Most of the battles you don't see, you just see the end result with mutilated bodies. There are missed opportunities, but you will find yourself fully engaged for the complete 9 minutes, even with the battle being mostly one-sided.
Overall
Our Rating: Positive (Worth Seeing) – Recommended
It seems like Love Death + Robots wanted to save some of its best for last, as Mason's Rats shows.
Who Is This For?
Those who hate vermin and want to see them get hurt.
Movie Directory
On The Radar
---
Ratings
---
Special Categories/ Tags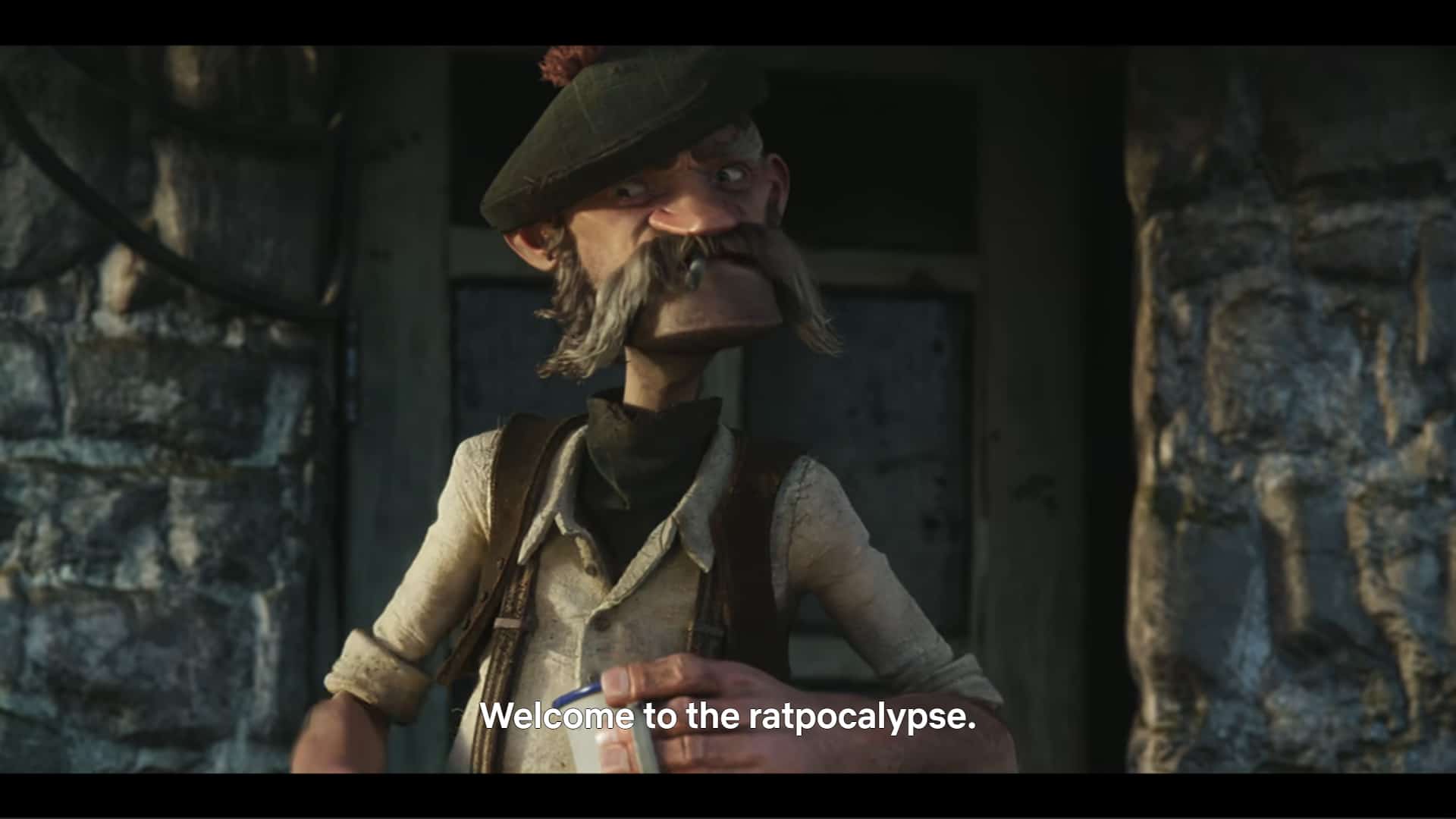 Love Death + Robots: Mason's Rats (2022) – Review/ Summary (with Spoilers)
Overall
Mason's Rats is another enjoyable entry into Volume III of Love Death + Robots, alongside another entry you'd wish got expanded.
Highlights
You Wishing It Was A Longer Battle, Featuring Both Sides