Premature presents a touching love story which comes off so deeply personal it'll lead you to question if it is an ode to the writers' first love.
---
Director(s)
Rashaad Ernesto Green
Screenplay By
Rashaad Ernesto Green, Zora Howard
Date Released
5/12/2019
Genre(s)
Drama, Romance
Good If You Like
Urban Romances

Urban (Specifically Harlem) Vernacular

Poetry

Jazzy Music

Isn't For You If You
Feel Uncomfortable About A 17 Year Old With A Guy Whose Age Is Undisclosed But He's Noted As A Grown Man

Don't Like Watching A Woman Pining For A Man Who Seemingly Doesn't Want Her

Noted Cast
Ayanna
Zora Howard
Isiah
Joshua Boone
Tenita
Alexis Marie Wint
Shonte
Imani Lewis
Images and text in this post may contain affiliate links which, if a purchase is made, we'll earn money or products from the company. Affiliate links and external links include an upward facing, superscript, arrow.
Premature Plot Summary
17-year-old Ayanna is trying to enjoy her last summer before college hanging with her girls, going to parties, and not acquiring a man. Isiah, a man from down south who dropped out of college and now is just producing tracks for indie artist, he decides to change her mind. Leading to her becoming consumed by this boy and his life, to the point of thinking about changing her plans. However, as things get too real, there is the question of whether both are truly ready for the track the relationship? Also, if Isiah is ready, willing, able even, to accept Ayanna changing her life after knowing him for three months.
Other Noteworthy Facts & Moments
It was announced during the screening they have secured distribution, so check out their various social media pages as well as their website for future announcements.
Question(s) Left Unanswered
What happened to Ayanna's dad?
Was Isiah living alone and, if so, how did he afford that unless him noting he hustles also meant hustling drugs?
Collected Quote(s) or .Gifs
"We were too young to love this old."
Highlights
Ayanna & Isiah's Relationship
Like many, I have this weird nostalgia for urban romances of the 90s and early 00s I just can't let go of, and so they are the template to which everything is compared to. When it comes to Premature, as you see subtle nods to Poetic Justice, it crafts a sense of familiarity as it brings a modern love story. One which does have this older dude, who seems sort of stable, with this young girl who barely registers as an adult, but while like a bug bite that makes you uncomfortable, they push you through it. For it is the way the film handles intimacy, including sex, which gets you in your feelings.
Take him giving her piggyback rides, bringing her into the studio and watching him work, or him pushing her to share her rhymes – all of this leads to a mix of growth for her, cute moments, and you understanding her attraction to him. And that's another one of the beautiful things about this relationship, it's mostly from her perspective, about her happiness and pleasure, so even though it is directed and co-written by a man, edited by a man, it doesn't lose this sense that the film focuses on Ayanna and her relationships.
Ayanna's Poetry
Let me begin by saying, outside of the line quoted above, I don't remember most of the poetry. More so, I remember how it made me feel and that feeling of warmth, nostalgia over a first love, it still swirls within me. Making me wish, like how a lot of movies come with soundtracks, this came with a poetry book as a form of merchandise. Especially since it seems Zora Howard wrote the poetry herself.
The Friendship Between Ayanna, Tenita, and Shonte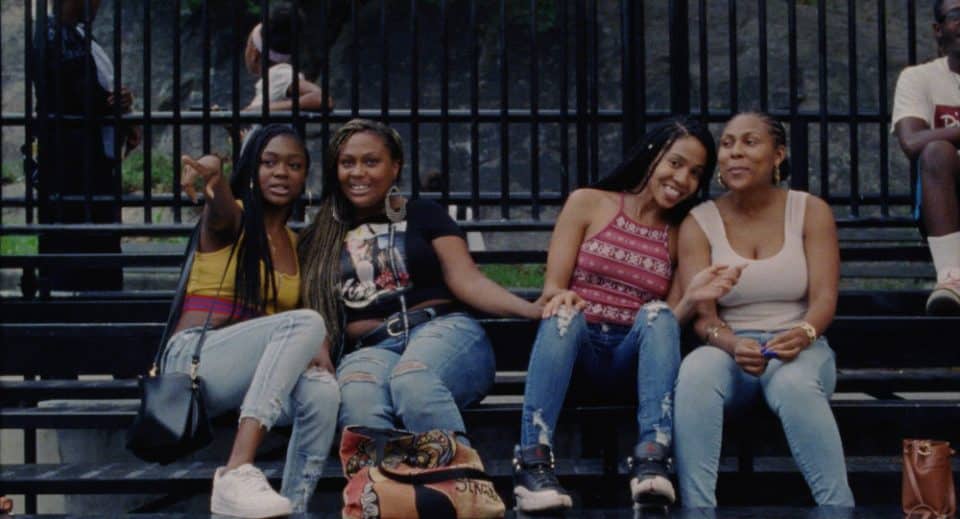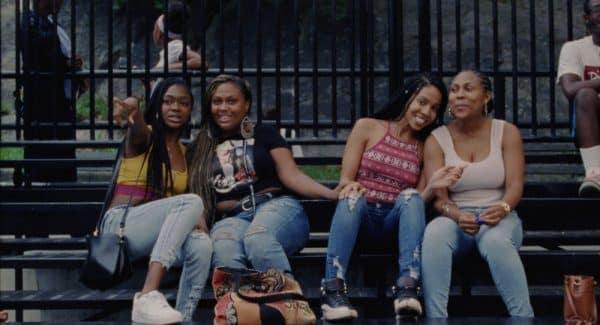 I should note I'm missing one name, but they didn't give that character much of a personality or something to remember her by (I might be combining characters by accident). However, when it comes to Ayanna and Tenita, nicknamed T, you find yourself loving their sisterhood as much as you may love Ayanna's relationship with Isiah. In fact, the way Ayanna's relationship is built with Tenita, Shonte, and the other girl, you could see this film drop Isiah altogether and just be about these girls spending one last summer together before Ayanna leaves the city. That's how developed these women are. It isn't the case of her having friends, then for time or budget reasons they disappear until things go bad. No. They are there throughout the film, clearly have their own lives, and yet make room for Ayanna when she needs it, wants it, and probably doesn't deserve it.
A Different Side To Harlem
Like many, when it comes to Brooklyn, Harlem, Queens, and The Bronx, I'm used to gangster stories. But with this film, See You Yesterday, and The Sun Is Also A Star (to be released later this month), we're being reminded the boroughs of New York City aren't gang infested wastelands. People live there, thrive there, create families, find love, friendships that can last a lifetime, and while there is crime, drugs, and etc., as Shonte said, that doesn't consume their day to day. You pray, give your condolences and move on.
After all, whether you got school like Ayanna, to help your sister with her kids like Tenita, or like Shonte you just don't got time for that sad stuff, you can't let your environment define you or swallow you whole.
It Could Get You In Your Feelings
Paired with a beautiful love story are a lot of heartbreaking moments for Ayanna. I won't go into all of them but let's say as this girl breaks down over things that happen to her, some you expect and others you don't, you may get teary eyed. Which is not just a statement about how invested you get in the relationships, but also how much you invest in Howard's portrayal of Ayanna too. To the point, you'll likely end up following her on social media because one movie will likely not feel enough.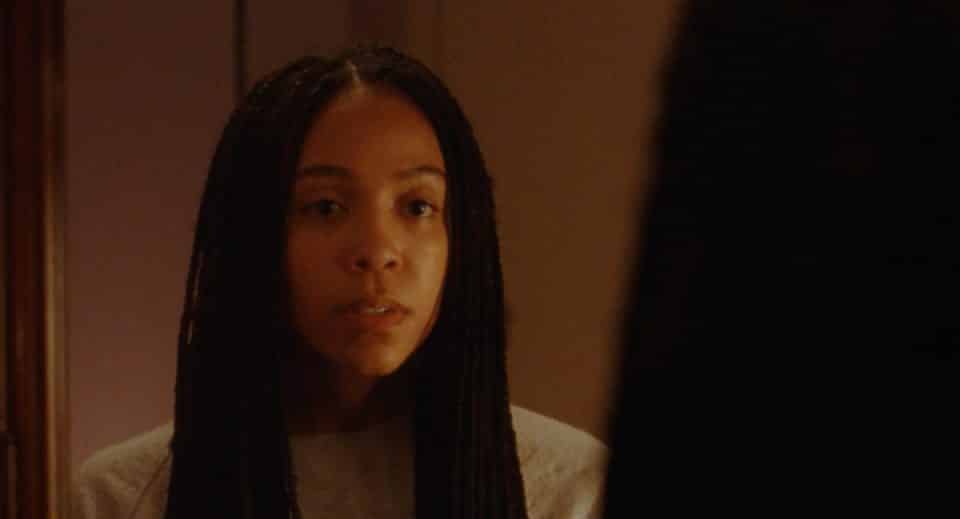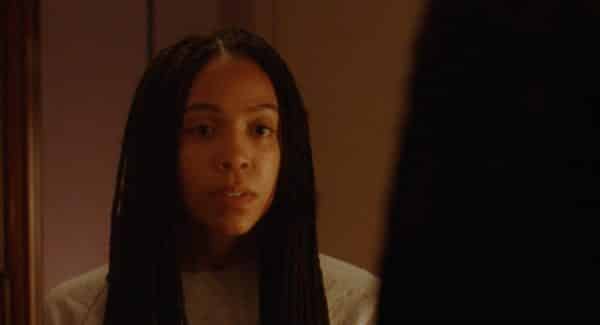 The Conversations
From a bunch of aunties and grandmas talking about between OJ, Cosby, and Ike who'd they sleep with, to Isiah having a deep conversation about music, this isn't some simple urban movie. Yes, you'll hear some say the N-word before or after every breath, but it is made clear that a person's cursing, their use of Ebonics, doesn't mean they don't have philosophical thoughts and know how to express them. Much less, bringing up Shonte again, she can't dress a person down who tries to invalidate her feelings and experience.
On The Fence
Ayanna, Stop Embarrassing Yourself
There is no such thing as a romance movie in which one side doesn't do something stupid. It's how the majority are written. However, watching Ayanna fight for the relationship may make you feel a certain type of way.
On the one hand, you get it – she is 17, this is her first love maybe, and she is caught up. Plus, at one time, the d*** was good. Yet, also you just want her to move on, think about school and let Isiah go.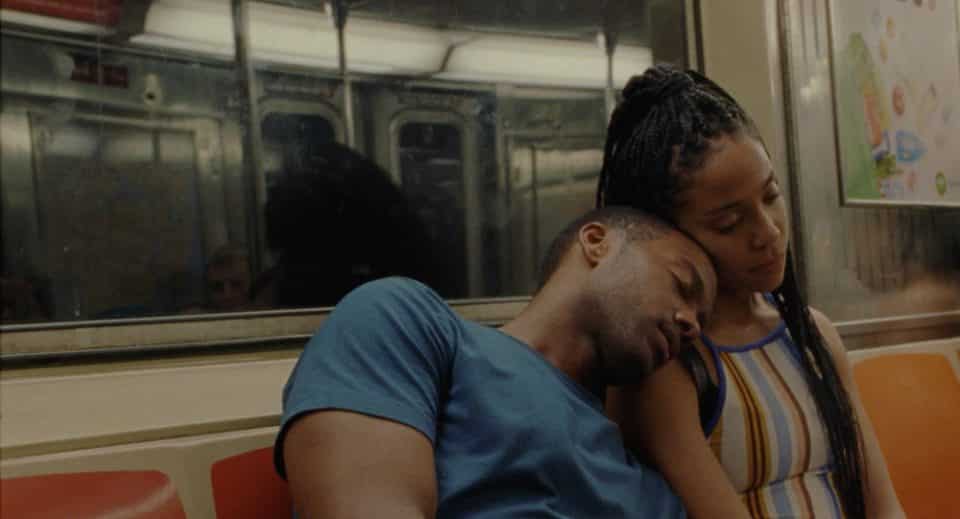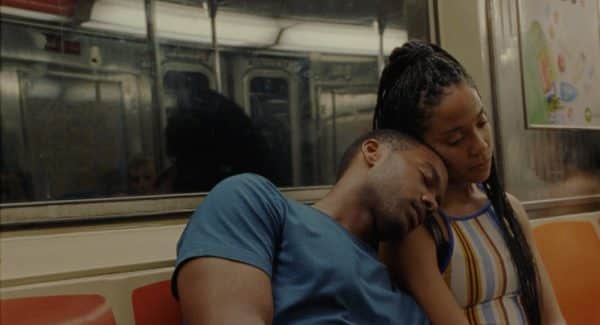 Leaving you a bit torn. Because if you are honest with yourself, you know there is that one person who you would have, or did, act a fool over. So Ayanna acting a fool may make you feel triggered. Yet, with it being three months, and you knowing she has her whole life ahead of her, all you can say is poor thing. If she can't handle this now, bless her heart for what will come when she is away from home in college.
Increasingly I think we're coming to a point where we might be able to let go the past Black renaissance and embrace this new crop of films and shows as its own era. One which is comparable to the one we often reference to and doesn't need to be the new version of this, or similar to that for it stands on its own. In many ways, Premature joins the crop of notable films that signal we can finally let go of the past and fully embrace present movies and the future creatives like Zora Howard and Rashaad Ernesto Green plan to create. For, as shown by Green's past work, Gun Hill Road (which I love), these people aren't one-hit wonders, flash in the pans, or anything like that. They are the creators of memories, nostalgia, and time capsules of what Black culture is at this time and making timeless productions for us to visit, revisit, and share.
Hence the positive label. Premature I won't say is an indisputable classic, but definitely deserves to be a part of the conversation and arguments. Sort of like throwing The Wood or The Inkwell in as people bring up Love & Basketball, Love Jones, and others.
Follow Wherever I Look on Twitter, Like us on Facebook and Subscribe to the YouTube Channel.
Check Out Other Movie Reviews Below
Ayanna & Isiah's Relationship - 85%
Ayanna's Poetry - 86%
The Friendship Between Ayanna, Tenita, and Shonte - 87%
A Different Side To Harlem - 84%
It Could Get You In Your Feelings - 88%
The Conversations - 89%
Ayanna, Stop Embarrassing Yourself - 75%
Premature I won't say is an indisputable classic, but definitely deserves to be a part of the conversation and arguments. Sort of like throwing The Wood or The Inkwell in as people bring up Love & Basketball, Love Jones, and others.