Jet Trash is the kind of film where you feel like, if they just dialed it back a bit, it could have been much more satisfying.
---
Director(s)
Charles Henri Belleville
Screenplay By
Simon Lewis, Dan M Brown
Date Released (DVD)
9/4/2018
Genre(s)
Action, Romance, Crime
Good If You Like
Action Comedies

Charismatic Characters Who Create Nothing But Problems For Everyone They Associate With

Noted Cast
Lee
Robert Sheehan
Sol
Osy Ikhile
Vix
Sofia Boutella
Adeze
Adelayo Adedayo
Marlowe
Craig Parkinson
Mike
Jasper Pääkkönen
Summary
For those who know Sheehan for his more eccentric, troublemaker, roles, that is who you get in Lee. Someone who is fun and entertaining, but really knows how to screw up someone's life. Particularly Sol who he drags into his mob life and eventually halfway across the world to India to get away from said mob life. However, there was one person left behind after Lee and Sol reached a breaking point – Vix. So with her arrival in India comes what seemingly will be a grand reunion but turns out to be so much more.
Question(s) Left Unanswered
So, is Adeze alright after all that happened?
Highlights
Sofia Boutella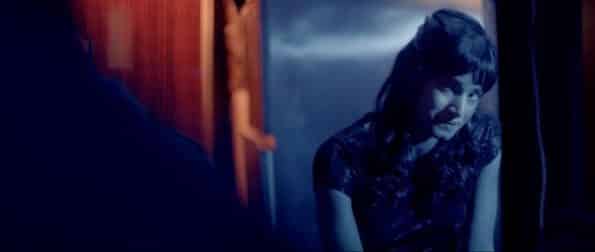 While quickly gaining notoriety as perhaps one of the newest icons in the action genre, what Boutella gives in Jet Trash is the idea that she can perhaps do more than kick ass. Maybe she can play someone's love interest, a struggling mother, or even a victim of some kind. For what we get in Jet Trash is a sense of vulnerability from her. Not to the point of being Oscar caliber, but it definitely pushes you to see she can offer more than being another beautiful woman who can kick ass. That is, on top of using her dance background to make choreographed fight scenes look epic.
On The Fence
London v. India
The film is split into two parts. Present day in India and the past in London. The reason for everyone going to India is because of what happens in London and, honestly, you are led to wish they would have kept this film in London. For while you do have to appreciate the sights of India, especially the fact it doesn't just focus on rural areas or slums, there comes a point where you wonder why going to India was necessary?
Granted, getting away from a gangster like Marlowe, who isn't touted as big time, by heading to India makes sense. Yet, I'd argue the film works better when we are watching this peep squeak kid get in way over his head in London vs. him seeming like an idiot tourist in India who locals find somewhat entertaining. In London, we get the gangster element, human trafficking being noted through Adeze, and a handful of complications which come from Lee, Sol, and Vix's decisions.
But, in India? What we get is Sol and Lee's roommate Mike setting up comedic moments to show how culturally ignorant Lee is. Making what can be seen as part of Sheehan's usual charm to become quite annoying. To the point you really find yourself questioning what keeps Sol around him besides the occasional good time and someone to watch his back?
Adeze
One of the more interesting aspects of the film is Adedayo's Adeze, who, as noted, was trafficked into the UK and seemingly expected to become a sex worker. Within all the madness of Lee's life, this storyline sticks out for it is something that seems like it should have been explored more. In fact, Adeze is part of the reason I wish this story didn't transfer over to India because seeing Sol connect with her overshadows what Lee and Vix got going on. Particularly because of the awkwardness Sol deals with yet also feeling very protective of her. Something you'll be left wishing was developed a bit more. Maybe making going to India something they did at the end of the movie.
Overall: Mixed (Divisive)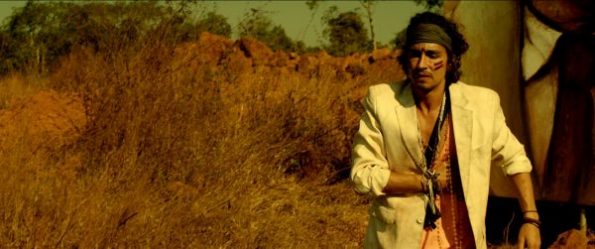 Jet Trash does try to be an entertaining film. Sheehan, while a slight pain to everyone, takes note that he plays comical and eccentric characters well and brings that to the film. This is alongside Boutella who may not be kicking ass but can still pull in that mysterious vibe that allures you to learn more about her. However, as you put what happens in India next to the story in London, it pushes you to believe heading to India didn't benefit the story. All it did was setup comedic moments, present more problems for Sol and Lee, and take away from developing the lives Lee and Sol had back in London. Be it what led to them getting involved with Marlowe, dealing with being part of his organization, or the film even addressing the circumstances Vix and Adeze were under better.
Hence the mixed label. This is the type of film where you get that feeling of, "If only they did this or that" and it kind of makes it where the decisions that are final come off as a letdown. Yet, the cast makes it work just enough to for you to stick it to the end.
Follow Wherever I Look on Twitter, Like us on Facebook and Subscribe to the YouTube Channel.
---
---