Jackass Forever (2022) – Review/ Summary (with Spoilers)
Like a horror movie, Jackass Forever allows you a safe, vicarious experience that makes you wince, gag a little, but be so glad it's not you in the scenario.
---
Director(s)
Jeff Tremaine
Concepts By
Jason 'Wee Man' Acuña, Eric André, Derrick Beckles, Colton Dunn, Dave England, Spike Jonze, Johnny Knoxville, Nick Kreiss, Preston Lacy, Knate Lee, Bam Margera, Ehren McGhehey, Chris Pontius, Sarah Sherman, Steve-O, Jeff Tremaine, Andrew Weinberg
Date Released
2/4/2022
Where To Watch
In Theaters
Genre(s)
Action, Comedy, Documentary
Duration
1 Hour 36 Minutes
Content Rating
Rated R
Noted Cast
Himself
Johnny Knoxville
Himself
Jason 'Wee Man' Acuña
Himself
Chris Pontius
Himself
Steve-O
Himself
Dave England
Himself
Machine Gun Kelly
Himself
Tyler The Creator
Film Summary
Throughout over 30 different scenarios, Jackass veterans and newcomers get hit in the nuts, vomit, launch and leap to an unrelenting ground, get wedgies, shocked, get bit and stung by various animals and all you expect of them. With no actual storyline, just stunts.
Other Noteworthy Information
Reason(s) for Film Rating: Nudity (so many penises), vomiting, blood, torture, bodily fluids (Pig Semen), and so much more
Question(s) Left Unanswered
How much does it cost to insure a film like this?
Review
Highlights
They May All Be Over 45, Yet It's Like They're Still In Their Twenties
For those who watch WWE and see their favorite stars, The Undertaker, for example, you may get the same thrill of seeing them on screen, but with their bodies battered and bruised, they move slower, the risks are more calculated, and it's just not the same. That isn't the case with the Jackass crew. If anything, they go bigger, harder, bring in guests, like Machine Gun Kelly and Tyler The Creator, and have them join in.
Also, they give the young guys a run for their money. This isn't to say Pontius, Steve-O, and Knoxville compete with the young ones and show them they can still take a hit, but they make it even. For every time Knoxville gets hit by a bull, or Steve-O does something which leads him to vomiting on camera, a newcomer gets repeatedly stung by a scorpion, in the face, bit by a snake, in the face, or kiss a taser.
So, for those who grew up on Jackass, you get a lot of what you're used to, and it is just as funny, stupid, disgusting, and frightening to watch.
Replay And Slow-Mo
Let me tell you something, I don't know who invented replay and slow-mo, but Jackass Forever makes use of it in a way that feels masterful. It helps you understand the impact when a cast member is hit in the testicles, while wearing a cup, with a fist, hockey puck, softball, and more. It makes seeing someone's launch off a ramp, before hitting the dirt, as artistic as a pretentious Oscar-bait movie and really drives home that this should not be tried at home.
The Variety
There are just so many stunts and pranks. You have a slap game featuring Steve-O and Machine Gun Kelly, cycling to not be hit by a giant hand. Also, there is Tyler The Creator trying not to get shocked, alongside people tap dancing, barefoot, on an electrified floor. Then there is the dumping of gallons of pig ejaculation fluid on someone while they think they are being interviewed. Clearly, they wanted fans to have options. Yes, some are more disgusting than others, others are just simple pranks, and then there are ones that make you grimace as people get the kind of concussions that freak out their castmates.
Time Flies
You may think you'd grow accustomed to watching these men, and one woman, hurt themselves and each other or the gross-out humor, which often features penises and testicles being bruised and bleeding. However, that doesn't happen. In fact, when the credits start rolling, you'll be checking your phone, asking where the time went? It's like going down a YouTube black hole watching this, and no matter what happens, you can't look away, for you get completely mesmerized.
Overall
Our Rating: Positive (Worth Seeing) – Recommended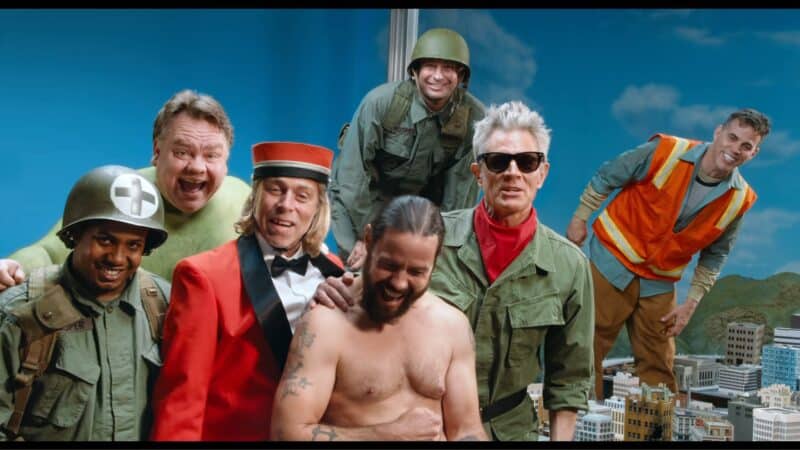 Jackass Forever, by no means, is trying to win over new fans. It's for long time fans and the curious who want to see some of the living OGs of amateur stunts and pranks show off what they can do while putting on the next generation. Which they do, and more than any horror remake, requel, or revival of any franchise under the Disney banner, Jackass Forever delivers what its fans want and doesn't leave you the slightest bit disappointed.
[ninja_tables id="46802″]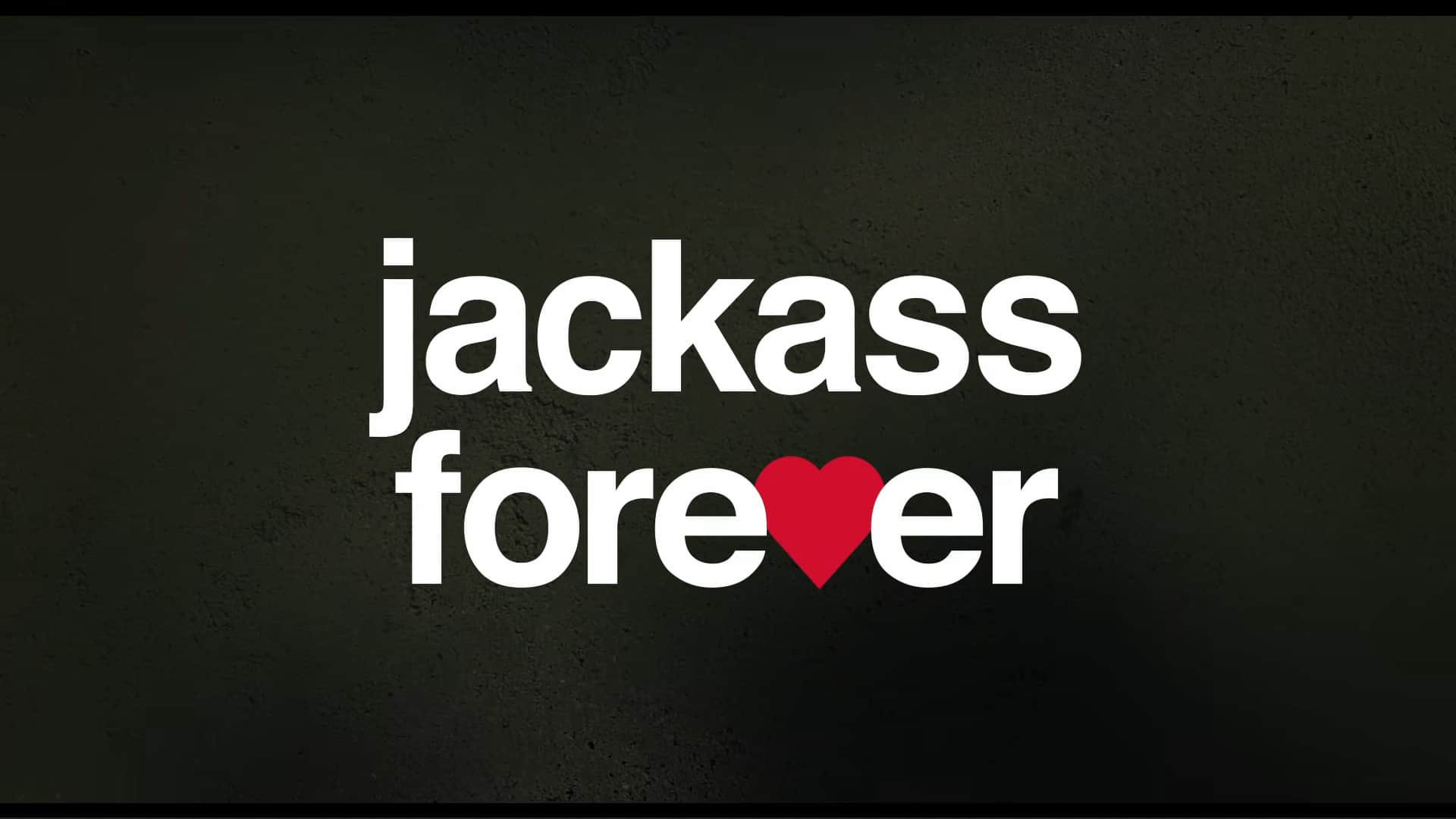 Jackass Forever (2022) – Review/ Summary (with Spoilers)
Who Is This For?
Jackass fans who don't want to watch imitators, but the originals do their thing.
Highlights
They May All Be Over 45, Yet It's Like They're Still In Their Twenties
Replay And Slow-Mo
The Variety
Time Flies
Related Topics:
Action
,
Andrew Weinberg
,
Bam Margera
,
Chris Pontius
,
Colton Dunn
,
Comedy
,
Dave England
,
Derrick Beckles
,
Documentary
,
Ehren McGhehey
,
Eric Andre
,
In Theaters
,
Jason 'Wee Man' Acuña
,
Jeff Tremaine
,
Johnny Knoxville
,
Knate Lee
,
Machine Gun Kelly
,
Nick Kreiss
,
Preston Lacy
,
Rated R
,
Sarah Sherman
,
Spike Jonze
,
Steve-O
,
Tyler The Creator