Wouldn't Mean Nuthin' gives you the vibe Black & Sexy TV gave in the early 2010s.
---
| | |
| --- | --- |
| Director(s) | Tristan Mack Wilds |
| Screenplay By | Tristan Mack Wilds |
| Date Released | 9/30/2021 |
| Where Can You Watch? | Film Festival (Urban World) |
| Genre(s) | Comedy, Romance, Young Adult |
| Duration | 18 Minutes |
| Rating | Not Rated |
Film Summary
Two years separated from the girl of his dreams, Alexander being down in the dumps has gone on long enough for his friend Jordan. So, he decides to set up a double date between him, his girl Destiny, and he brings Destiny's friend Jessica for Alexander. But, just as Alexander is starting to vibe with Jessica, Nikki, Alexander's ex, walks in and causes drama.
Things To Note | Question(s) Left Unanswered
Reason(s) for Film Rating: Minor cursing, like the use of the N-word and sexually suggestive dialog.
Cast & Character Guide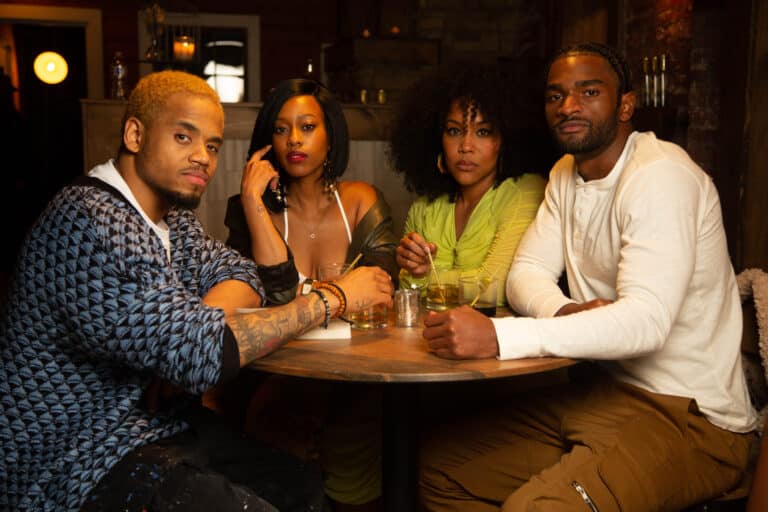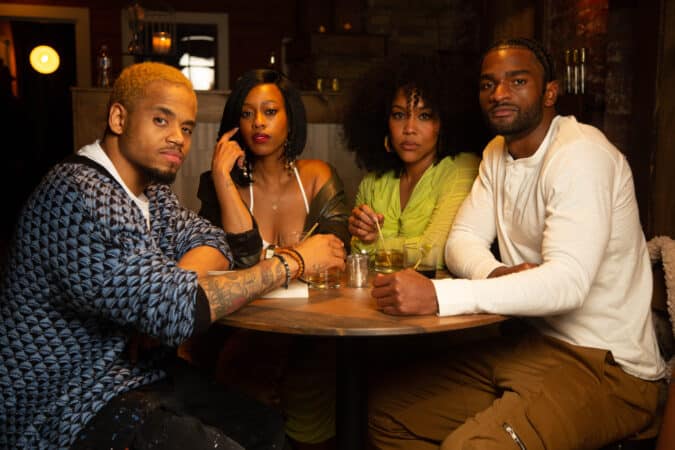 Please Note: This is not an exhaustive list of every cast member.
Alexander "Les" (Mack Wilds)
A poet in a rut, Alex is still stuck on his ex but seems to be willing to crack the door open for someone new.
Jordan (Joshua Neal)
Jordan is Alexander's friend who just wants to have a good time and have his friend move on from his ex. However, Alexander doesn't make that easy.
Destiny (Shakia Dixon)
Destiny is Jordan's date, who is trying her best to break the ice and get Jessica to open up and Alexander to get his head out of his poetry book.
Jessica (DeShawn Andrea)
Jessica is one of Destiny's friends who is into poetry, which helps her get into Alexander. However, once his ex shows up, there are questions about whether he is ready to move on yet.
Nicole "Nikki" (Shannon Thornton)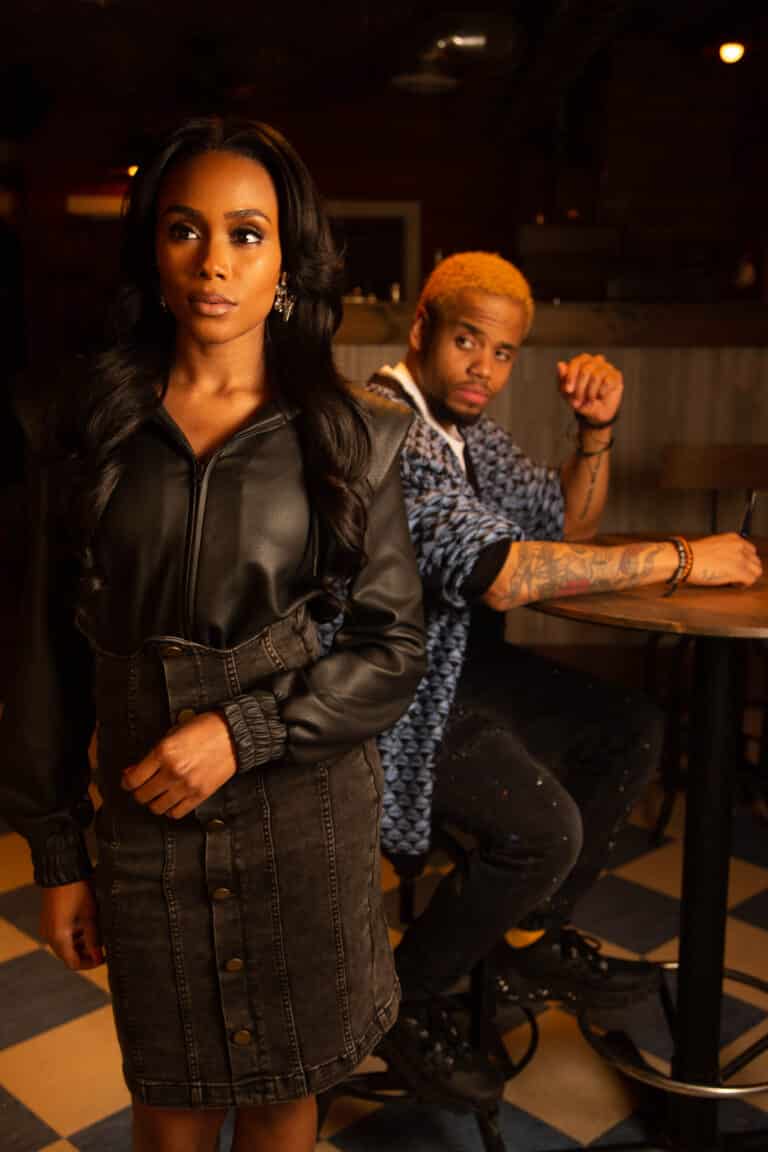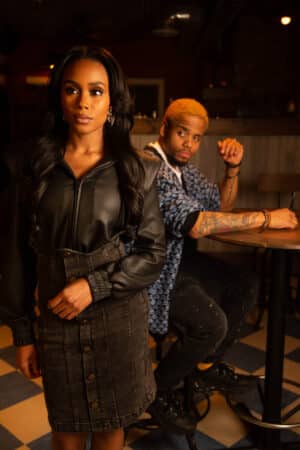 Alexander's ex, who, like him, is from Flatbush, Brooklyn, and makes it seem that either she may still want him or doesn't want someone else to have him.
Review/ Commentary
Highlights
It Feels Like A Pilot To A Series
In the best way! What we have here is a good group dynamic, characters who all seem like they have something going for them, and each are memorable. On top of that, you can just as much imagine this as an ensemble series about Jordan, Alexander, Destiny, and maybe Jessica too, as you could it being focused on Alexander.
On The Fence
Jordan Is A Bit Campy
Or better said, Jordan is extra in such a way that he would probably be embarrassing to hang out with. Yet, as much as Neal's performance gives Wouldn't Mean Nuthin' a YouTube web series vibe, it is something most could grow to like.
Overall
Rating: Positive (Worth Seeing)
I'm not sure of what the long-term goal is for Wilds with Wouldn't Mean Nuthin', but I do hope it is more than proof he can direct a nearly half-hour piece and bring it to fruition. There is something here, and with the right budget and cast, it could be something more.
Movie Directory
On The Radar
---
Ratings
---
Special Categories/ Tags
---
Affiliate Link(s)
Links contain affiliate links which, If you make a purchase, we'll earn a commission from the company.
New Movie Releases
- Amazon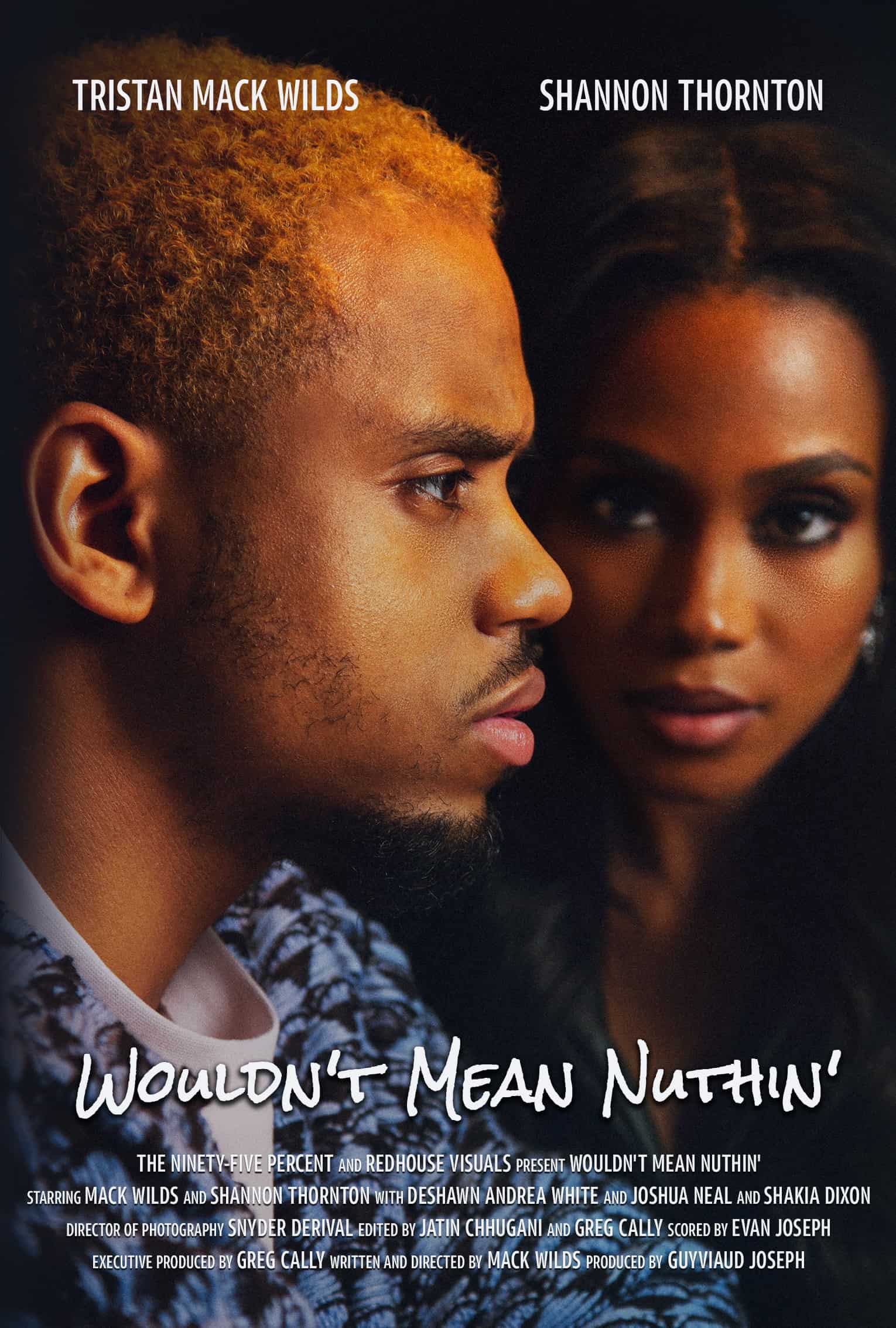 Wouldn't Mean Nuthin' (2021) – Review/ Summary (with Spoilers)
Who Is This For?
Those who enjoy productions about young adults, but not the kind who seem to have barely finished high school and are in the struggle.
Highlights
It Feels Like A Pilot To A Series
Disputable
Jordan Is A Bit Campy