Time Is Up (2021) – Review/Summary (with Spoilers)
---
Community Rating: 0.00% (0) - No Community Ratings Submitted (Add Yours Below)
---
This post may contain affiliate links and spoilers. Please read our disclosure policy.
---
Time Is Up misuses its time with a story that is overdramatic and contains lukewarm dialog and performances.
---
Director(s)
Elisa Amoruso
Screenplay By
Elisa Amoruso, Patrizia Fiorellini, Lorenzo Ura
Date Released
9/9/2021
Where Can You Watch?
In Theaters (Fathom Events)
Genre(s)
Drama, Romance, Young Adult
Duration
2 Hours
MPAA Rating
TBD
Noted Cast
Vivien
Bella Thorne
Steve
Sebastiano Pigazzi
Roy
Benjamin Mascolo
Christine
Bonnie Baddoo
Film Summary
Vivien is a bit overwhelmed at the moment. She needs to pass this quantum physics examination while juggling her relationship with Steve, lust for his swim teammate Roy, friendship with Christine, and her parents' marriage falling apart. But, it isn't only Vivien that is struggling. Steve has an immense secret he is dealing with, Roy is trying to maintain his scholarship, and Christine? Well, she doesn't have much, if anything, going on.
However, after a major event happens to Vivien, Christine plays a role in making sure, even if just for now, Vivien ends up with the right guy.
Cast & Character Guide
Please Note: This is not an exhaustive list of every cast member.
Vivien (Bella Thorne)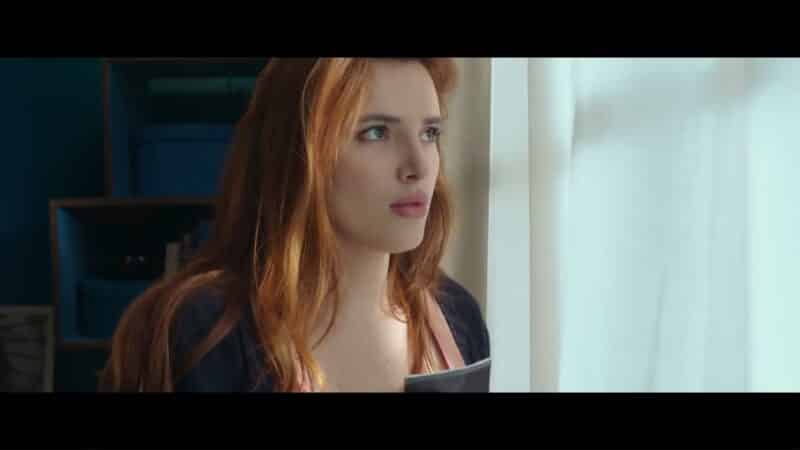 A high school senior prepping for college, Vivien is dealing with so much and trying to balance it all, but no one is making it easy for her.
Steve (Sebastiano Pigazzi)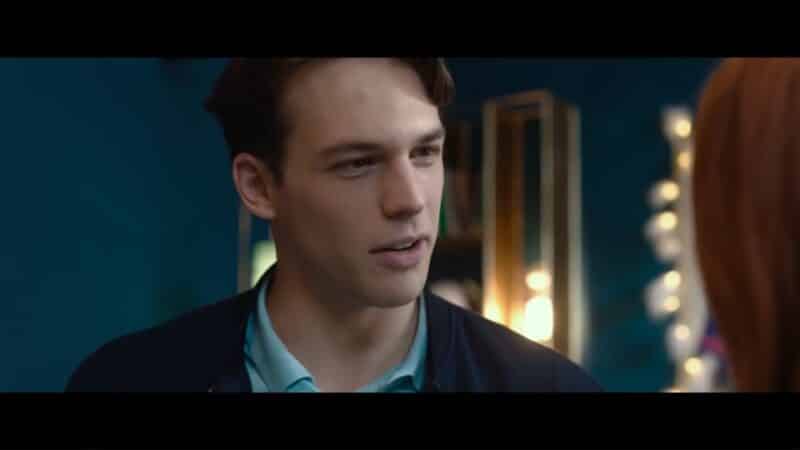 Steve is one of the star players on the swim team, and while it isn't clear what's going on in his household, it is made clear he quite enjoys his coach's attention. Perhaps even more than Vivien's.
Roy (Benjamin Mascolo)
Roy is a young man from the wrong side of the tracks, who lives in a trailer home, runs with a rough crowd, and argues with his father constantly. But, when it comes to Vivien and Roy's little sister, he shows himself capable of having a softer and more vulnerable side. The side he lost when his mother passed away.
Christine (Bonnie Baddoo)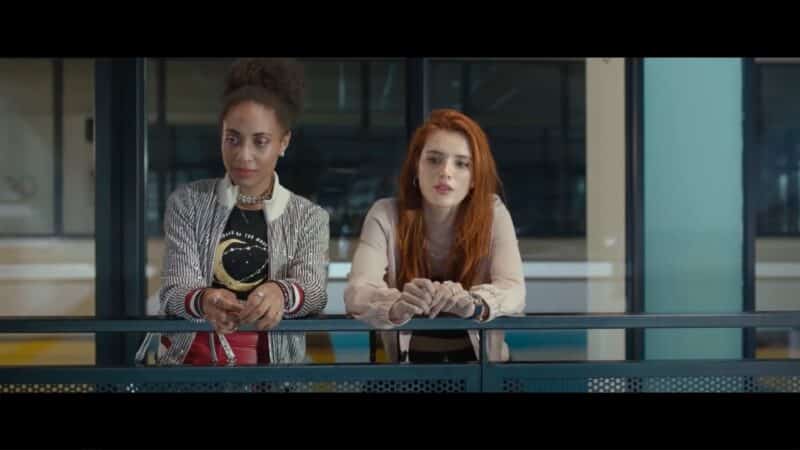 The only way to define Christine is Vivien's friend. There isn't really much to say about her beyond that.
Things To Note | Question(s) Left Unanswered
Reason(s) for Film Rating
Cursing: Mostly F*** bombs
Sexually Suggestive: There is a scene that has Vivien masturbating in an implied fashion (you can see a part of it in the trailer), and multiple scenes of Thorne stripping and the camera analyzing every bit of skin it can show without an R rating.
Things To Note
On IMDB, the time length for this movie is noted to be an hour and 20 minutes, so perhaps the Fathom Events release is a director's cut?
Review
Highlights
Thorne Has Decent Chemistry With Mascolo
One thing Thorne needs to be praised for is that she can usually craft just enough chemistry with her romantic lead to get the job done. Time Is Up is no different for while Vivien trying to relate love and romance to science may lose you a bit, you'll at least understand the gist and see how that plays into Roy and Vivien's relationship. Especially since there is a forbidden angle to it, and with Roy being a bad boy from the wrong side of the tracks, and Vivien, this nerd who comes from a family with money, things are right in Thorne's wheelhouse.
Thus making it so, even though Mascolo delivers his lines in a way which are sometimes a bit awkward, Thorne compensates and provides a guiding hand that has viewers focus on what goes unsaid than how and what Mascolo says.
On The Fence
It Feels Overstuffed and Bland
There is a lot of drama when it comes to Time Is Up. There is Steve's secret, Roy's home life, Vivien dealing with being in a relationship with one guy while lusting over another, and then at the hour mark, there is a soft reset for Vivien when she is hit by a car (it's in the trailer so it isn't a major spoiler). And while a lot is going on, I would say only Steve's secret pops, and only because it isn't the kind of twist you see too often in films like this. But, once it is revealed, the film never reaches that level of interest again.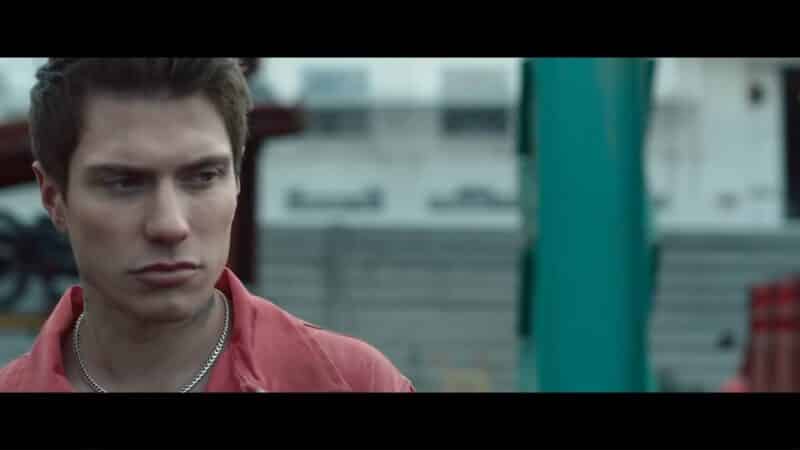 Rather, it pushes Roy's pursuit of Vivien, and while you admire the chemistry between Thorne and Mascolo, as noted above, it doesn't compensate for how bland his character, performance, and dialog is. Actually, across the board, that is an issue, and it is the only reason I can fathom we get so many shots of Thorne's ass or breasts throughout the movie. It's not to set a tone for sensuality as much as it is hoping that by giving viewers sex appeal, they might forgive everything else this film lacks.
Overall
Our Rating: Mixed (Divisive)
I would put this on the lower end of Bella Thorne movies, mainly since she doesn't have the co-stars or the story to take advantage of what she usually offers. Mind you, she makes it work, but the film leans on her sex appeal heavily and tries to craft a boatload of drama that, because the writing doesn't support it, or most of the performances, it all falls flat.
[ninja_tables id="46802″]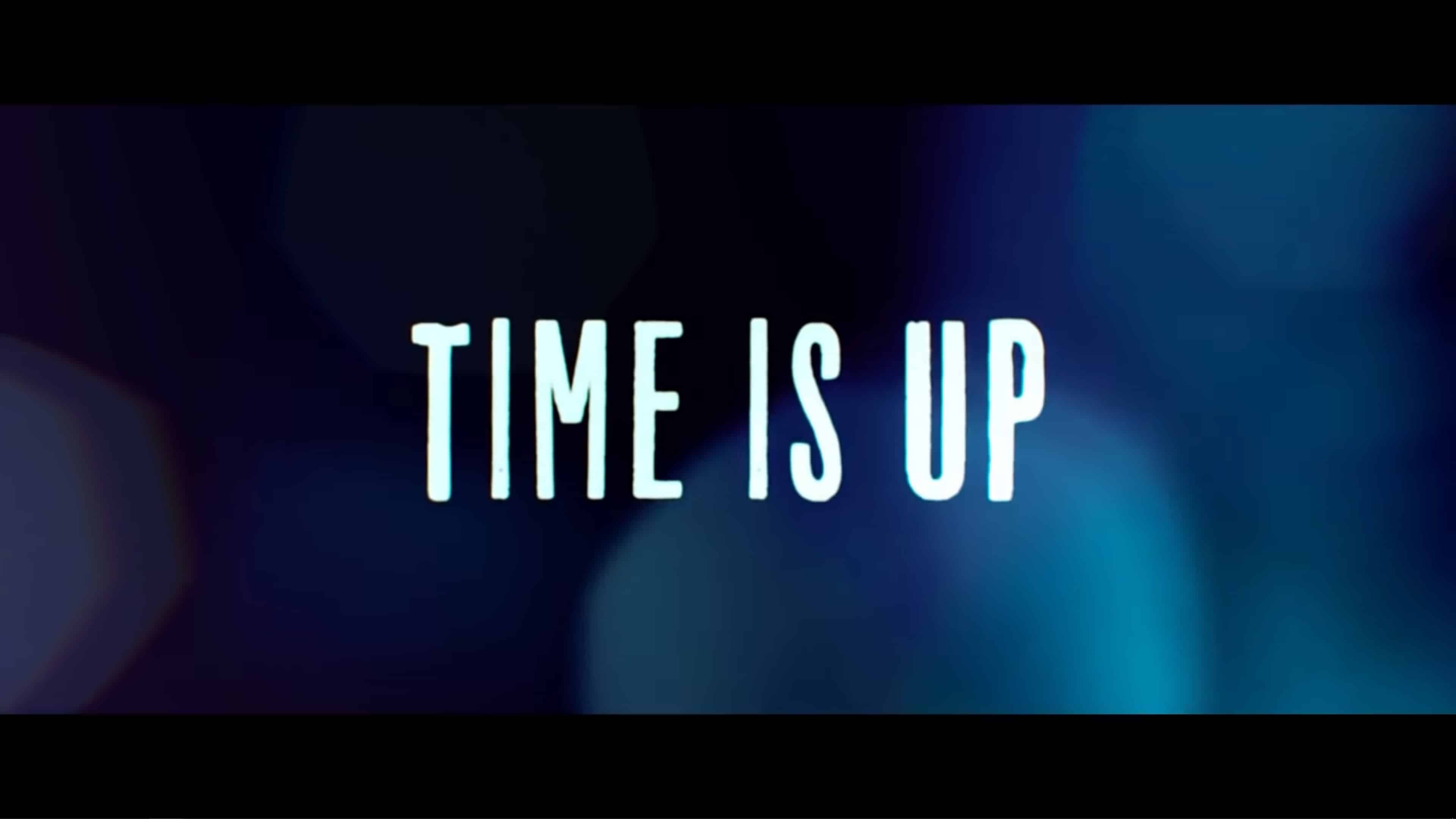 Time Is Up (2021) – Review/Summary (with Spoilers)
Who Is This For?
Those who like seeing generally considered attractive people in relationships, or lustful situations with one another.
Highlights
Thorne Has Decent Chemistry With Mascolo
Disputable
It Feels Overstuffed and Bland
Related Topics:
Bella Thorne
,
Benjamin Mascolo
,
Bonnie Baddoo
,
Drama
,
Elisa Amoruso
,
Fathom Events
,
In Theaters
,
Lorenzo Ura
,
Patrizia Fiorellini
,
Romance
,
Sebastiano Pigazzi
,
Young Adult