In a town plagued by the closure of a major factory employer, a handful of boys are trying to make money to maintain some sense of normalcy.
---
Community Rating: 0.00% (0) - No Community Ratings Submitted.
---
---
Director(s)
Michaël Dichter
Screenplay By
Michaël Dichter, Marie Monge
Date Released
8/13/2021
Where Can You Watch?
Video On Demand
Genre(s)
Crime, Drama, Young Adult, Non-English
Duration
23 Minutes
Rating
Not Rated
Noted Cast
Max
Maximilien Decorse
Vivian
Vivian Oudin
Tom
Tom-Eliott Fosse-Taurel
This content contains pertinent spoilers. Also, images and text may contain affiliate links, which, if a purchase is made, we'll earn money or products from the company.
Film Summary
With the closing of what was considered a profitable factory, a community is up in arms and protesting. While this happens, some of the kids, specifically Max, Vivian, and Tom, are looking for ways to go to a summer camp they are accustomed to. However, with having to steal and rob people to make a way, so comes the question if they may ever see that summer camp considering the extent of work they have to do and the people they'll have to deal with?
Things To Note | Question(s) Left Unanswered
Reason(s) for Film Rating: Cursing, minor violence (fights)
Cast & Character Guide
Please Note: This is not an exhaustive list of every cast member.
Max (Maximilien Decorse)
With a brother in prison, Max already has a reputation. One he doesn't care about, just as he doesn't care about going to camp over the summer, for he has bigger things to worry about.
Vivian (Vivian Oudin)
The factory closing, and that meaning no camp, is throwing Vivian into a meltdown. Hence he acts as the ring leader in getting his friends to steal and do whatever so they can go to camp.
Tom (Tom-Eliott Fosse-Taurel)
With Tom's mother the head of the group trying to save the factory, he is less inclined to steal and do what's necessary to go to summer camp. But that doesn't mean he doesn't join his friends in their fun.
Review/ Commentary
Highlights
A Complicated Friendship
When it comes to Tom, Max, and Vivian, it isn't clear how things were when they were good, but at this point, their relationship might be based on trauma bonding. They all come from a poor neighborhood where work is scarce, pay is piss, and it doesn't seem to be getting any better. However, there is strength in numbers, and that keeps them together.
Yet, with it being clear, some have more than others and may not appreciate it, and some aren't willing to fight as hard over what little the community has, never mind the individual, there are fractures. Add in adults with thug mindsets who lure easy money over the boys' heads; it causes understandable drama. After all, each one has a different priority, and when your priorities aren't in line, it causes friction.
Which is probably why things turned out how they did.
Overall
Rating: Positive (Worth Seeing)
It's the fact that we don't see that long-lasting trauma bond here for me. Yes, are all three boys going through it? Absolutely. But with varying priorities and no desire to swear absolute loyalty to Vivian and his desires, there is a splinter that, as it grows, you get more and more invested. To the point, you're just waiting to see how things explode and if there will be the usual reconciliation or if that is it for the three amigos.
Movie Directory
Ratings
---
Special Categories/ Tags
Indie: By our definition, independent films are films you have to seek to find due to limited availability or lack of a marketing push.
Film Festival: Featured in this tag are films and shorts which were discovered thanks to various film festivals, so some of the productions may not have wide availability but still may deserve to be on your watch.
Shorts: Be it ten or fifteen minutes, or a half-hour, these quick teases or films get right to the point, often show the potential of filmmakers and the actors who have joined them in their journey.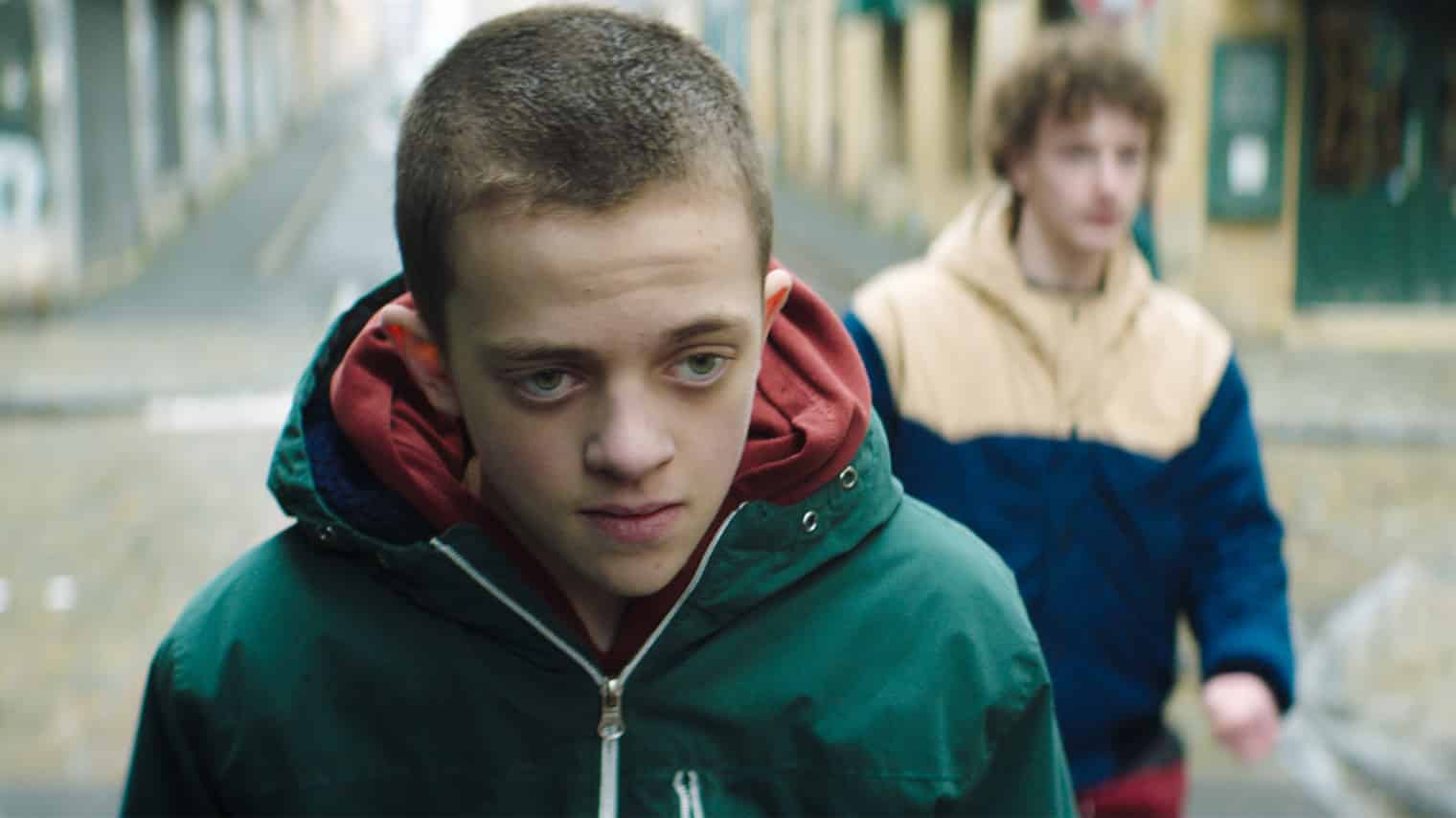 Pollux (2018) – Review/Summary (with Spoilers)
Who Is This For?
Those who like to see a friendship under pressure and to watch it be tested again and again.
Highlights
A Complicated Friendship
---