God's Country (2022) – Review/ Summary (with Spoilers)
---
Community Rating: 0.00% (0) - No Community Ratings Submitted (Add Yours Below)
---
This post may contain affiliate links and spoilers. Please read our disclosure policy.
---
God's Country is a reminder that, when in doubt, speak softly but carry something that puts an emphasis on your words.
---
Director(s)
Julian Higgins
Screenplay By
Julian Higgins, Shaye Ogbonna
Date Released
1/23/2022
Where To Watch
Film Festival (Sundance Film Festival)
Genre(s)
Drama
Duration
102 Minutes
Content Rating
Not Rated
Noted Cast
Sandra
Thandiwe Newton
Nathan
Joris Jarsky
Samuel
Jefferson White
Gus
Jeremy Bobb
Arthur
Kai Lennox
Film Summary
Between her relationship with her mother and just desiring a change in her life, Sandra moved from New Orleans to a place where only two cops are covering 300 square miles of trees, snow, and nothingness. There, she finds a job working at a local college, but unfortunately, she also finds herself dealing with boys like Nathan and Samuel Cody who encroach on her land. Then, to make things worse, the only cop around, Gus, doesn't keep Sandra from feeling that she needs to escalate things to make her point. So, Sandra finds herself dealing with a whole lot of men with no respect for her at home or at work and making it known she is not one to f*** with.
Cast & Character Guide
Please Note: This is not an exhaustive list of every cast member.
Sandra
A former cop in New Orleans, who, for a change of pace, moved to a rural, snow-filled area to be a professor that focuses on the foundation classes – and is quite beloved by her students.
Nathan
The more reasonable one between him and his brother, Nathan simply wants to hunt on Sandra's land, take walks, and not have to go 15 miles out of his way just to avoid her watchful eye.
Samuel
When it comes to Samuel, he isn't as amicable as his brother and is more than willing to antagonize and escalate things between himself and Sandra if it means her backing down.
Gus
The acting sheriff, since the actual sheriff is on leave, Gus just doesn't want any trouble and thinks Sandra is causing it by calling him and making a big deal out of the situation.
Arthur
Arthur is one of Sandra's colleagues who pretends to be an ally, but when his voice truly matters, he backs down from using his privilege for the betterment of others.
Other Noteworthy Information
Reason(s) for Film Rating: Gun violence, cursing, violence against an animal
Collected Quote(s) & .Gifs
Asking and wanting to know aren't the same thing.
— Sandra
Review
Highlights
Navigating A White World As A Black Woman
In the beginning, we see Sandra do everything by the book. She first tries to speak to Nathan and Samuel in hopes that is all it will take. When that doesn't work, she goes to the police, tows the car, and you can see that she tries to make it clear she isn't the one. Unfortunately, nothing works as it should.
Sadly, this is also how things work at her university position. Her colleague, and neighbor, Arthur, verbally is an ally when it is cool to want inclusion and diversity, but when it counts? Similar to what we saw in Master when it is time to really be held accountable, that is when the status quo is reasserted. And watching Newton just absorb all this pain and frustration, never really allowing herself to express it, presents a multitude of feelings.
First, it forces you, the viewer, to take on her frustration. She is alone, with no real allies, yet can't just let these men walk over her. Never mind it not being in her nature; she also knows it will create a pattern that she doesn't want to live with.
Secondly, as Sandra takes the law into her own hands, you see all the microaggressions. You see her feelings being downplayed because of her mother's death, because she is Black, because she is a woman, and her knees buckling under the weight. For if there is one thing Sandra seemingly doesn't want to be seen as or exhibit, is a stereotype. Yet, all of these men, those who should be on her side and those who are not, poke, prod, and push her to accept things as they are. Which has you understand the unique and debilitating circumstances Black women are put in when forced to defend themselves.
Lastly, we get that sense of isolation. There are no other Black people for miles, and there is something about feeling seen, the potential that, because you share the same skin tone, they not only may get what you are going through but may stand beside you. Sandra doesn't have that. All she has is a dog who she loves enough not to get him involved and potentially become a target.
Combined, all the stress Newton has you find yourself taking on and struggling under the weight of to the point you feel she has to do something, anything, for the weight is too much to bear for you, so imagine what Sandra/ Newton is going through.
The Ending
All I will say is, like watching Solomon Northrop reunited with his family at the end of 12 Years of Slave, you get what you need at the end of God's Country.
Overall
Our Rating: Positive (Worth Seeing) – Recommended
While it is unfortunate that a lot of the films we've seen about Black people, especially Black women, have dealt with the oppression they face from both sexism and racism, these stories need to be told. Life for Black women in rural areas where they often may have to assert themselves as Sandra does is someone's story. Never mind, even outside of rural areas, this is an obligation to have peace of mind.
Which, with Newton's portrayal, gives you the kind of weighted performance that makes you so glad the ending was crafted the way it was.
[ninja_tables id="46802″]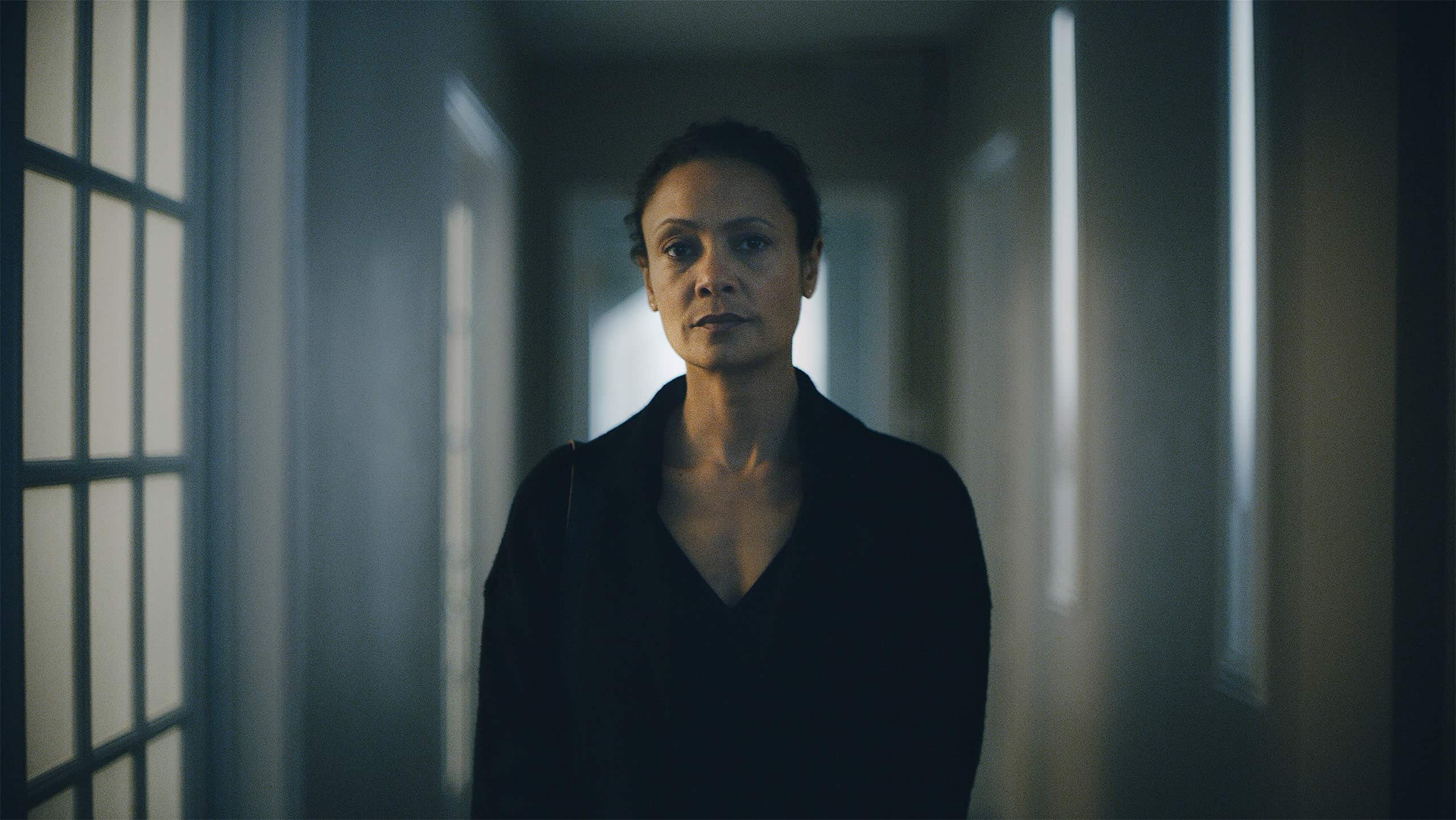 God's Country (2022) – Review/ Summary (with Spoilers)
Who Is This For?
Those in the mood to be stressed out for nearly 90 minutes but getting such an astounding amount of relief in the last 10.
Highlights
Navigating A White World As A Black Woman
The Ending
Related Topics:
Drama
,
Film Festival
,
Jefferson White
,
Jeremy Bobb
,
Joris Jarsky
,
Julian Higgins
,
Kai Lennox
,
Not Rated
,
Shaye Ogbonna
,
Sundance Film Festival
,
Thandiwe Newton