Christmas Party Crashers (2022) – Review/ Summary (with Spoilers)
Like many BET productions, you would be remiss to underestimate "Christmas Party Crashers" based on its name and what's sold in the poster.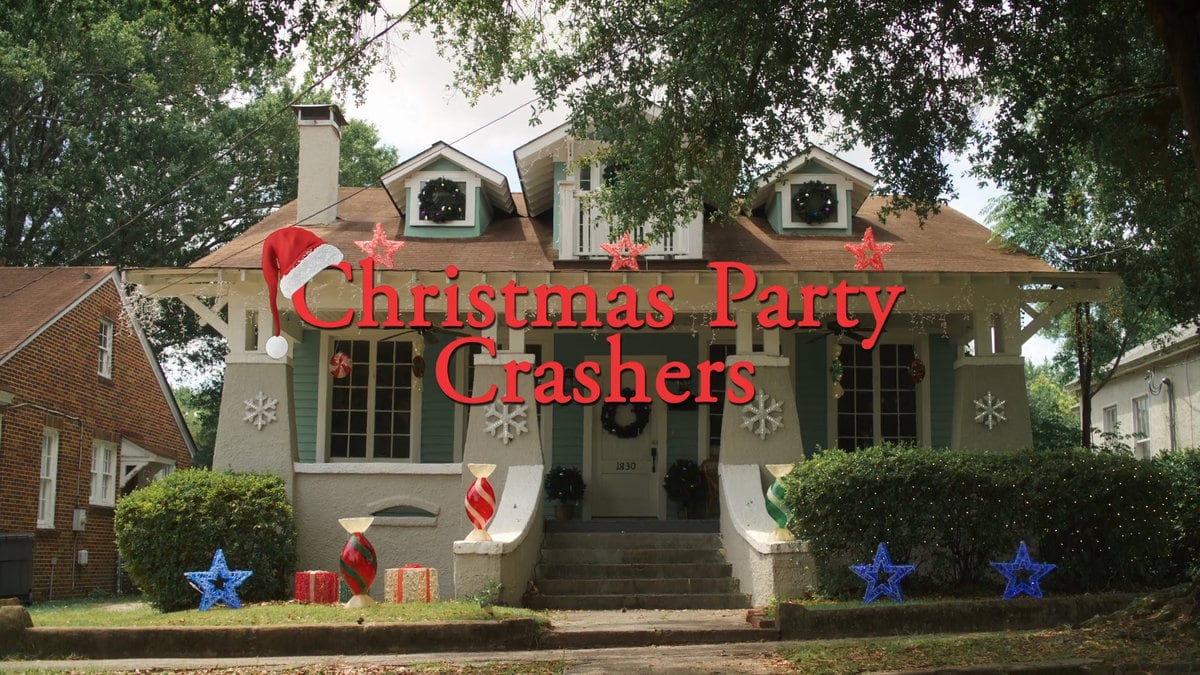 Like many BET productions, you would be remiss to underestimate "Christmas Party Crashers" based on its name and what's sold in the poster.
Director(s)
Sheldon Epps
Screenplay By
Scotty Mulen, Chad Quinn
Based On
N/A
Date Released (BET Plus)
11/17/2022
Genre(s)
Comedy, Romance, Young Adult, Holiday
Duration
1 Hour 27 Minutes
Content Rating
Rated TV-14
Noted Cast
Tara
Skye Townsend
Tre
Jaime M. Callica
Elliot
Diesel Madkins
London
Kajuana Shuford-Marie
Sapphire
Deja Dee
Carolina
Natalie Baker
Aunt Rhonda
Cocoa Brown
Diahann
Pamela Smith
This content contains pertinent spoilers. Also, images and text in this post may contain affiliate links which, if a purchase is made from those sites, we may earn money or products from the company.
Film Summary
Like many part of the modern hustle culture, Tre and Tara know it isn't just about what you know but who you know. This leads to them to crashing parties in the hope of networking opportunities. Originally, this was something they did separately. However, by chance, they meet outside of a Christmas party, which has rather high-tech security, and with Tara being quite the sleuth, she gets them into the building. The first person they meet to solidify they belong is London, a fashion influencer Tre wants to work with, and following that is Elliot Everest, a mega tech investor who Tara wants to invest in her dating app.
But, being things as they are, Tre and Tara don't just get to talk to members of the Everest family, and that is it. Nope, they have to lie and use skills beyond the one they wanted to showcase to get an in, and between Elliot's wife Sapphire, and his mom, Carolina, Tara, and Tre have two people on their case and making them work for the success they crave.
Things To Note
Why Is "Christmas Party Crashers" Rated TV-14
Dialog: nothing notable
Violence: nope
Sexual Content: nope
Miscellaneous: drinking
Character Descriptions
Please Note: This character guide is not an exhaustive list of every cast member, and character descriptions may contain what can be considered spoilers.
Tara
Tara is a Spelman alumnus with a Bachelor's in Computer Science and hopes to have a successful dating app that pulls public information on its users to find them the perfect match. But, as for her dating life? Tara is single and says she has given up dating till she is a millionaire. This idea leads her Aunt Rhonda's eyes to roll but considering Tara makes no room for any relationship, besides with her aunt, she may not be lying.
You May Also Know The Actor From Being: Various Characters in "A Black Lady Sketch Show"
Tre
Tre is a fashion designer who is just looking for his big break and wants to do right by his foster parents.
You May Also Know The Actor From Being: Agent Brian Rollins in "Ruthless"
Elliot
Elliot Everest is a well-known tech investor who is filthy rich, and someone Tara hopes to pitch her app to.
You May Also Know The Actor From Being: Ernie Esposito in "Manhunt," Earl Elliott in "Scream: The TV Series," and Uncle Matty in "Step Up: High Water"
London
London Everest is Elliot's daughter, a big-time fashion influencer that Tre hopes to link with to jump-start his career.
You May Also Know The Actor From Being: Brielle Logan in "Date.Love.Repeat," Faith in "Sauce," and Trina in "Terror Lake Drive"
Sapphire
Saphire Everest is Elliot's wife, who does a lot of party and gala planning.
You May Also Know The Actor From Being: Sierra in "Queen Sugar," Willie Mar in "Women of the Movement" and Stephanie Mountcastle in "Dopesick"
Carolina
Carolina is Elliot's mother, who is sometimes a bit uncouth. At least in comparison to the high society types Elliot commonly surrounds himself with.
Aunt Rhonda
Because of her sister's work schedule, Aunt Rhonda raised Tara, and they are as close as possible.
You May Also Know The Actor From Being: Carla Price in "9-1-1," Principal Grubbs in "Never Have I Ever" Jennifer on "For Better or Worse," and various comedy specials
Diahann
Due to being a single mom, Diahann worked a lot, and on the path of becoming a provider and self-sufficient, her relationship with Tara suffered to the point of the two being estranged. But, Diahann is hoping, with Rhonda's help, to reconcile with her daughter.
You May Also Know The Actor From Being: Monique Moore in "The Game"
Review
---
Community Rating:
---
Our Rating: Positive (Worth Seeing)
Highlights
Grandma Carolina
What we always love in Christmas movies are characters who don't present themselves as politically correct, posh, and forever with a pinky out. We get that in Grandma Carolina. Now, this isn't to say she is straight out of a Madea movie or that her neck rolls so hard she'll need a brace. However, she does give a down-home, I enjoy the lifestyle but am not down with the bull**** appeal.
This is especially true when it comes to Tara and Tre, who she clocks far before everyone else, but, with seeing the effect Tre and Tara, but Tara especially has, she lets it ride. While, of course, having some fun via being in on the secret.
Just Enough Family Drama To Not Feel Obligatory
With that said, Carolina isn't just a comical character meant to relieve dramatic moments. There is more to her. For example, Tara has notable issues with her mother, Diahann, due to her putting work and their survival before quality time. She even asked her sister, Rhonda, to care for Tara. Carolina didn't have an apples-to-apples issue with Elliott, but there was an issue between them that led to a long-held silence due to stubbornness.
This gives Tara perspective and "Christmas Party Crashers" some heart as the family drama doesn't feel over the top in a stage play or soap opera way. It feels very real and potentially relatable and seeing Diahann try to gain forgiveness while Tara struggles with the idea does not feel like obligatory holiday movie drama.
I'd even add the drama between Sapphire and Elliot, while not as strong, also acts as a reminder that holiday movies don't have to be corny in their pursuit of pushing how hard the holidays can be. You can have something genuine, while still being relatively light.
Respect The Hustle
For many, having an idea, an education, even a finished product isn't enough. If you don't have a backer, a network, something far more than yourself, you're not getting anywhere. This is why we appreciate and respect Tre and especially Tara's hustle. For Tre, you work with what you have. You're in fashion, so you dress nice, look presentable, and have charm. It gets London's attention and keeps her on the hook.
As for Tara, what we appreciate is we're shown multiple skills and intelligences. She is a computer designer by education and trade, but she has party planning skills that takes her far. On top of that, despite issues with her own mother, she understands close family relationships enough to create the environment so that Elliot, Sapphire, and London can bond in ways they haven't previously.
And all of this is made possible through the understanding that the traditional way, of making an appointment, perhaps dealing with a room full of strangers, might be the way things are usually done but aren't the best for all. So, with that in mind, you have to create your own opportunities.
On The Fence
London At Times
For the majority of characters, they are given not only an arc in terms of story but also development. Whether it is Tara's dealing with reconciling with her mom, Tre potentially falling for Tara, Sapphire, and Elliot reconciling, or Grandma Carolina providing perspective about reconciling with a family member and being more than a comic relief, most characters have layers. London? Not so much. Her using Tre to make her boyfriend jealous is the sum of her character. There isn't layers added to explain what makes her ex the one or a child to complicate things. It's just a zany character who hasn't much to give beyond comical moments and a sign that everyone can see Tre and Tara's chemistry, even if they both publicly deny it.
[ninja_tables id="46802″]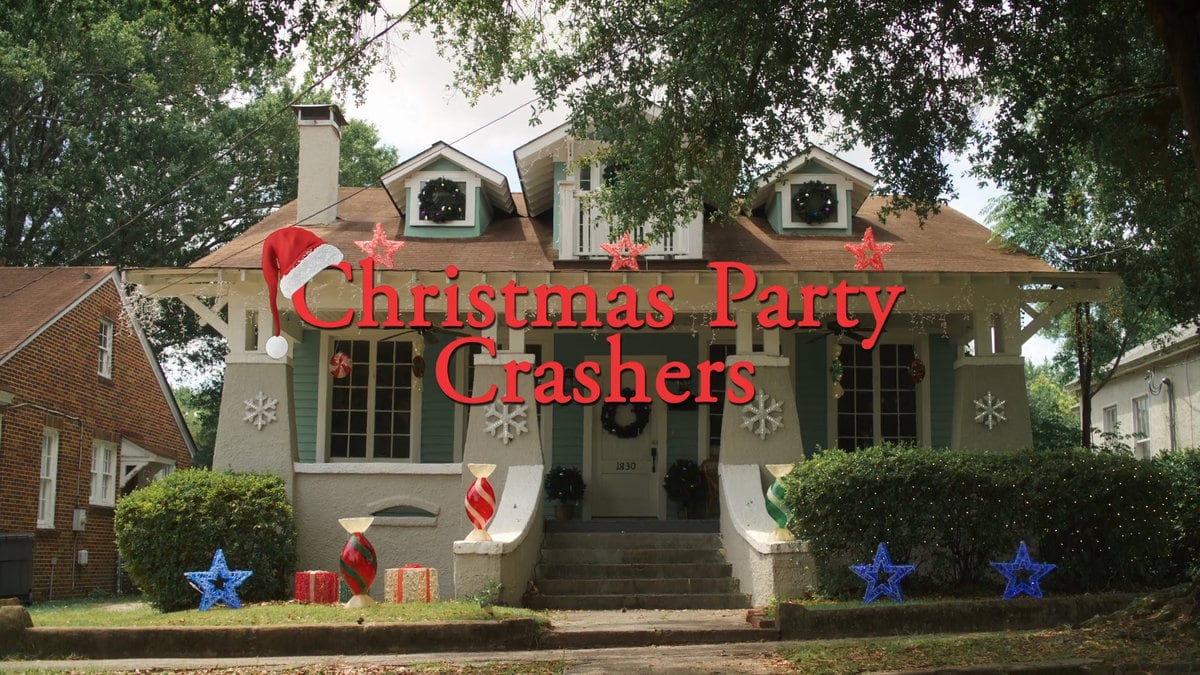 Christmas Party Crashers (2022) – Review/ Summary (with Spoilers)
Overall
"Christmas Party Crashers" may barely fulfill its role as a holiday movie, but it gives enough to qualify and delivers the kind of heart and story which is far from the norm in the genre.
Highlights
Respect The Hustle
Just Enough Family Drama To Not Feel Obligatory
Grandma Carolina
Disputable
London At Times
---
Follow, Like, and Subscribe
Community Rating: 0.00% (0) - No Community Ratings Submitted (Add Yours Below)