Black & Privileged: Volume 1 – Summary, Review (with Spoilers)
Black & Privileged: Volume 1, may have some campy performances, but it's message outweighs what may make you divisive.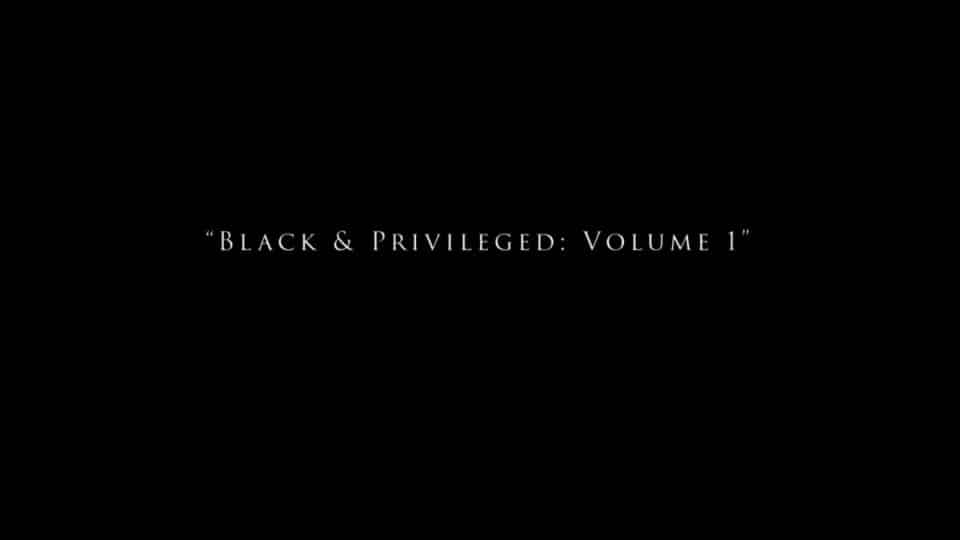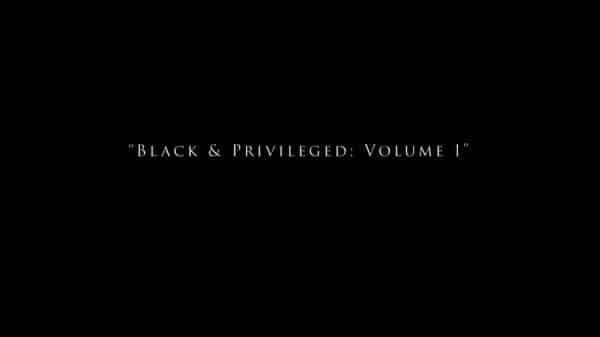 Black & Privileged: Volume 1, may have some campy performances, but it's message outweighs what may make you divisive.
---
Director(s)
Mark Harris
Screenplay By
Mark Harris
Date Released
7/2/2019
Genre(s)
Drama, Action, Crime
Good If You Like

Movies Which Speak On Black Empowerment & Mobility

Isn't For You If You

Don't Like Campy Films Which Have Grimace Worthy Acting

Noted Cast
Samad
Simeon Henderson
Eldon
Corey Hendrix
Jay
Malcom Banks
Pamela
Khalidah Medlock
Dawn
Dawn Halfkenny
James
David Scott Crawford
Angie
Brely Evans
Tamala
Sarah Cigan
Images and text in this post may contain affiliate links which, if a purchase is made, we'll earn money or products from the company. Affiliate links and external links include an upward facing, superscript, arrow.
Black & Privileged: Volume 1 Plot Summary & Review
---
Community Rating:
---
In the Englewood section of Chicago, the members of the community are very selective of who becomes part of the community. After all, they built up a nice community which is upscale, has a good economy, and is safe. Kids play in the streets, small business owners and entertainers live in the area and, on top of that, the majority of the neighborhood is Black.
Which is why members of the community, like Samad and Eldon, are not fond of a local housing project closing down and members of that community, like Jay and his wife Pamela, coming to Englewood. But, unbeknownst to them, many see Englewood as a threat. Especially considering their ideals and way of life. So the members of Englewood will have to do whatever they can to maintain their way of life.
Highlights
It Doesn't Just Throw Terms In There And Expect You To Do Homework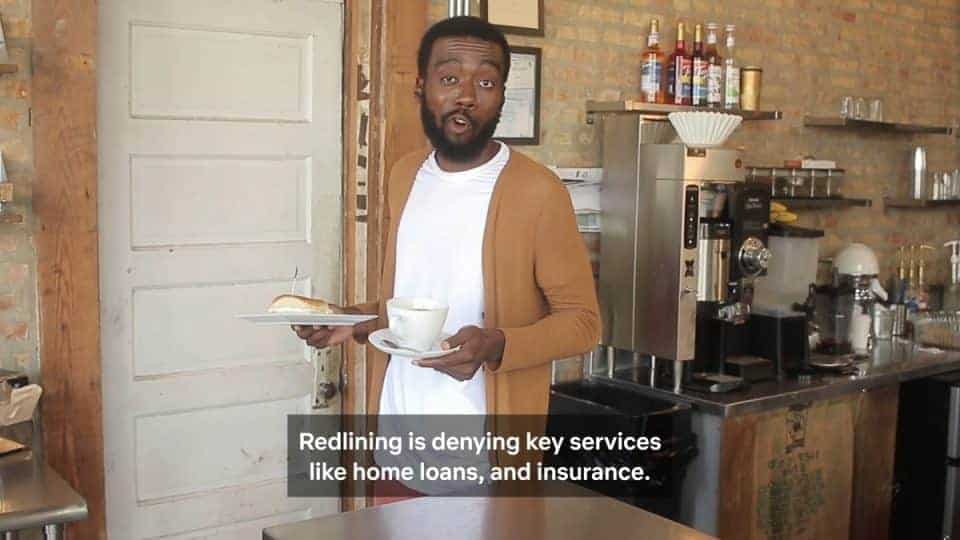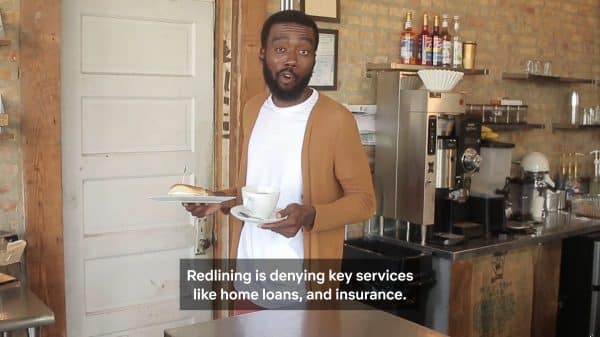 When people and productions feel like they are dropping knowledge on their audience, often it is said to "Do your homework." Which some do, granted, but I'd submit many don't for they are expecting the speaker to tell them what they need to know. In Black & Privileged: Volume 1, that isn't the case. Often times the character Eldon will break down terms like what redlining is, blockbusting, and other situations to help those who aren't informed have a grasp on what is going on.
In doing so, it boosts the film beyond feeling like a direct to DVD release. The kind which, unless you have a comical friend who talks throughout the movie, it is hard to sit through.
On The Fence
The Acting Is Often Campy
With that said, the acting is often campy, even when the situation is supposed to be serious. I'd even submit the acting is of the style of a stage play that wants to address the topics at hand with some form of seriousness, like the fear of crime, yet keep the audience entertained so they don't lose their attention. Leading to an often rocky road between a strong and necessary message, and many people delivering said message who seem like the wrong kind of messengers.
It Gets Preachy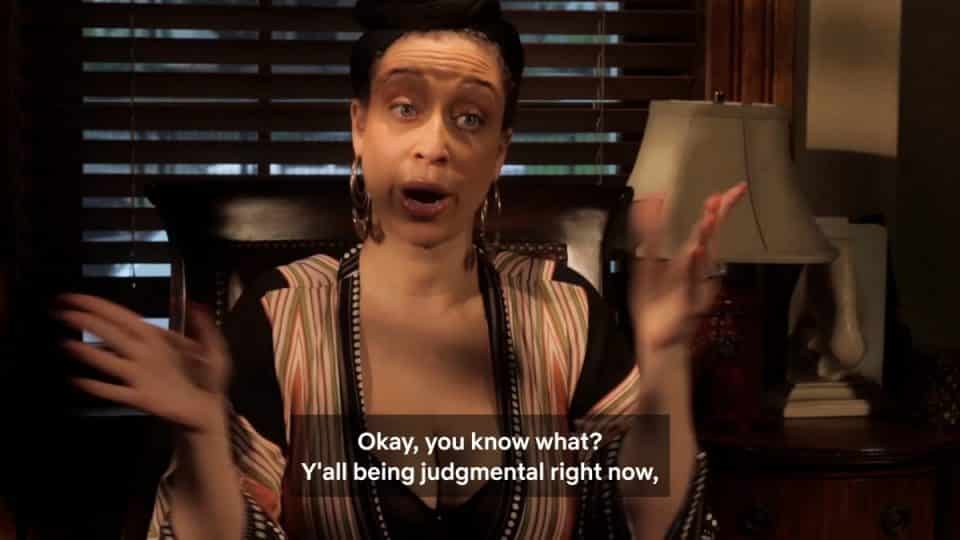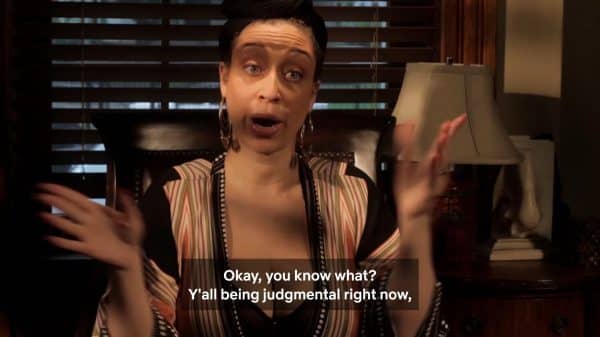 As the movie's title alludes to, most of the film features privileged Black folks speaking aka those who are bougie. Due to that, you hear a lot about what certain kinds of Black folks should do, how to present themselves, and a lot of classism. The kind which some may agree with, in terms of how some characters, like Pamela, should present themselves, or criticisms about how Black people maintain their communities. But, if you're someone who doesn't like respectability politics, you may find yourself instantly turned off and like the character Tamala, be too sensitive to the criticism to acknowledge what could be considered factual statements.
Black & Privileged: Volume 1 Overall: Mixed (Divisive)
The value of Black & Privileged: Volume 1 comes in its message more than its characters or plot. Yet, there is a recognition that in order for people to listen, you got to make things entertaining. You want to teach certain people how to memorize the states, play them the song from The Animaniacs to help them. Is the goal to instill pride, maybe get a child interested in African culture? Black Panther could work more easier than taking them to a museum or presenting them with a book. For a lot of things, it's not just about the messaging or content but how you package and market it.
Hence the mixed label. While I may not be fond of the scenarios and characters, I recognize the goal might be to use gun violence and the pending war to hook people in. Then, from there, teach them about how ghettos were formed, explain how Black areas are discriminated against, and push the agenda Harris clearly has. One which I get, but everything surrounded it may leave you divisive on whether or not you'd want to see a volume 2 or if you had enough.
Follow Wherever I Look on Twitter, Like us on Facebook and Subscribe to the YouTube Channel.
[ninja_tables id="24271″]
Black & Privileged: Volume 1 Ending Commentary (with Spoilers)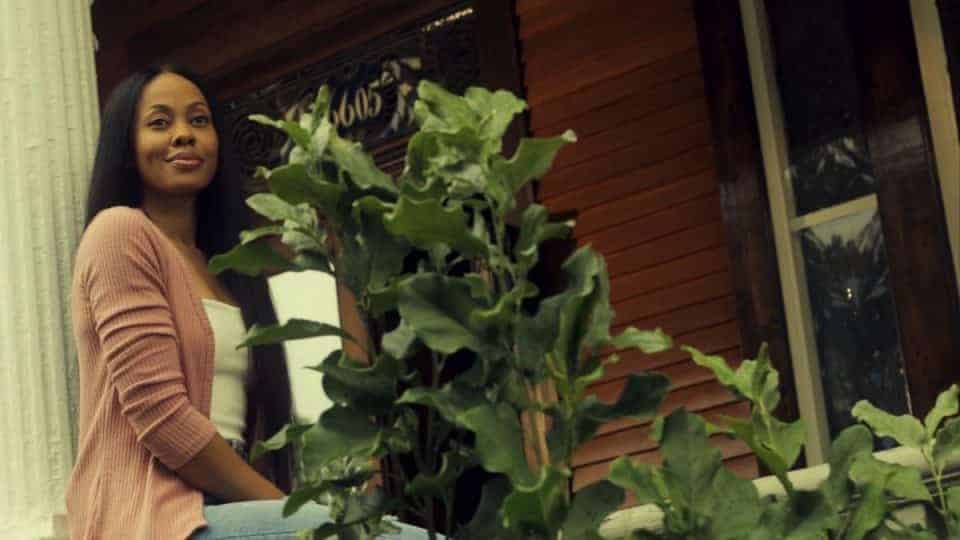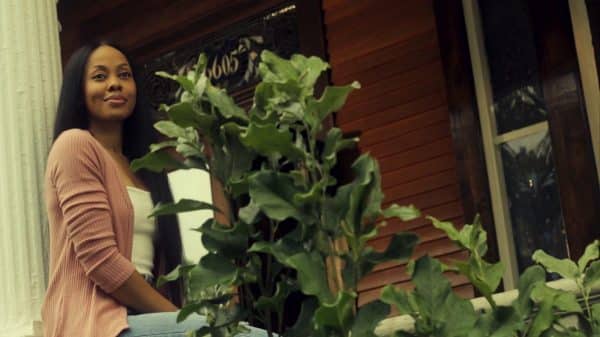 By the time the film ends, it is established Samad and Eldon have made Englewood a city-wide gang. One which threatens people, kills them, and has no issue squad up to intimidate folks. This is seen after Dawn is catcalled and Samad responds with nearly every black man in the neighborhood. But, despite how strong Samad's numbers are, Jay's wife Pamela still is shot, Eldon's wife Melinda, and while their alderman is trying to help the community expand, there is pushback from Jay's dad, James, and wife, Angie, who seemingly were the cause of the housing development shutting down.
Why? Well, as Eldon explains, James' tactics are about lowering property values to make the properties more affordable. Add in people like Samad's neighbor wanting to move, since they got rich to get away from hood mentality, it means they might be willing to make a quick sell just to get out of a deteriorating neighborhood. From there, you begin the process of gentrification and take over the area. Thus changing it forever.
Which is what Samad is trying to battle towards the end of the movie, but it isn't clear how successful he may be.
Is A Sequel Possible?
Considering this is only part 1, yes. Plus, the whole issue of who ordered the hit on Jay's wife isn't resolved, despite all signs pointing to it being James and Angie. Much less, Samad and the community aren't aware yet of the plans to undo all the work they did, which has taken over 10 years, to make the idea Black community they have.
Follow Wherever I Look on Twitter, Like us on Facebook and Subscribe to the YouTube Channel.
[ninja_tables id="24271″]
It Doesn't Just Throw Terms In There And Expect You To Do Homework - 85%
The Acting Is Often Campy - 70%
It Gets Preachy - 75%