A Dog's Journey builds upon what was great about A Dog's Purpose but now has it where the humans and dogs both have an emotionally impactful story.
---
Director(s)
Gail Mancuso
Screenplay By
W. Bruce Cameron, Maya Forbes, Cathryn Michon, Wallace Wolodarsky
Date Released
5/17/2019
Genre(s)
Family, Romance, Comedy, Drama
Good If You Like
Crying

Childhood Sweethearts Reconnecting

Mother/Daughter Issues

PG Jokes

Isn't For You If You
Don't Like Crying In Public

Don't Want To Follow New Characters During Bailey's Journey

Noted Cast
Henry
Johnny Galecki
Gloria
Betty Gilpin
11 Year Old CJ
Abby Ryder Fortson
Adult CJ
Kathryn Prescott
11 Year Old Trent
Ian Chen
Adult Trent
Henry Lau
Ethan
Dennis Quaid
Hannah
Marg Helgenberger
Bailey, Max, Molly, and More (Voice)
Josh Gad
Images and text in this post may contain affiliate links which, if a purchase is made, we'll earn money or products from the company. Affiliate links and external links include an upward facing, superscript, arrow.
A Dog's Journey Plot Summary
Due to Henry dying in a car accident, Gloria finds herself alone in raising CJ. Not only because Ethan and Hannah abandoned her, but because she decided to abandon them. For with believing they either wanted to take CJ or were after the insurance money Henry left, she left their farm in Michigan and headed to Chicago. A place where CJ grew up and may have had Trent, but with Gloria more worried about herself, and whoever she was dating, over her child, CJ had a lonely existence.
That is, until Baily, in the form of Molly, among other dogs, comes into her life, repeatedly, and whenever things get stagnant, or hope is lost, he guides CJ to where she needs to be. Just as he did for Ethan, and promised Ethan he'd do for CJ.
Question(s) Left Unanswered
Why don't the other dogs get to talk?
Highlights
Each Dog Felt Like They Had Personality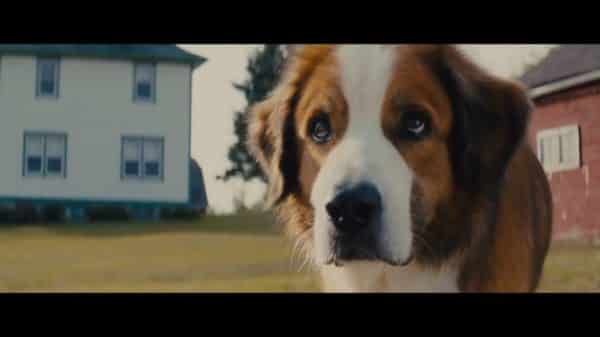 I don't know how much, if any, CGI was used, but between the trainers and perhaps the dog's having as much acting abilities as their human counterparts, they really don't coerce Gad to do all the heavy lifting. One example is when Bailey is this big dog in PA, and he becomes has a chance meeting with CJ at a gas station. Now, while Gad's vocals may verbalize how the dog feels, there is this longing in the dog's eyes that make it so even if this movie didn't have Gad you could feel the emotion. This sense that he is failing Ethan and the promise made and hope driving away off to NY.
Gilpin as Gloria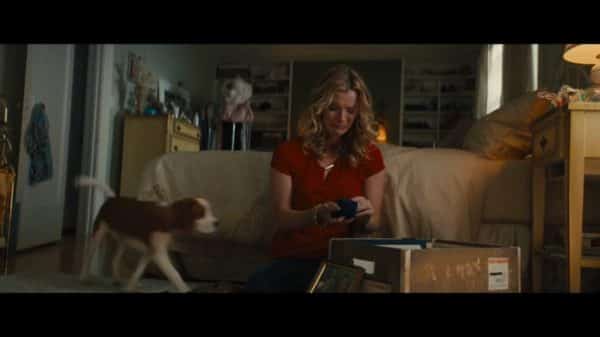 Gloria's arc in thus movie was surprisingly thorough. She begins as this paranoid young mother who, understandably, fears Ethan and Hannah taking away CJ since she hasn't much to offer her. She has no job, her mother didn't instill in her maternal instinct, and CJ is perhaps the only one who, without question, loves her. So there is a sense of dependency there.
Yet, when CJ is older, and Gloria is staying out past 3AM, and says something quite cruel to CJ, oh it makes you hate her so much. But, somehow, despite all that, between the writing and Gilpin, by the end of the movie, you'll find yourself able to forgive her and crying as she seeks out reconciliation with CJ. Hell, I'm get teary eyed just recounting the moment.
Adult CJ & Trent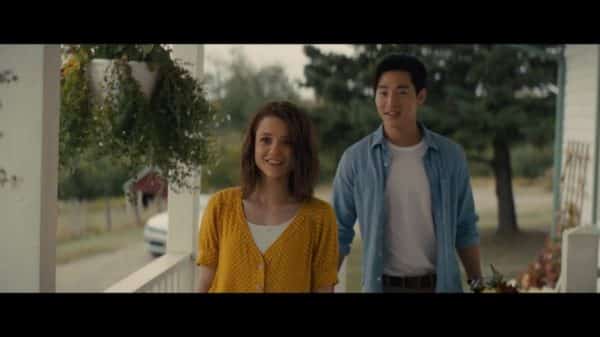 While you have to also credit 11-year-old CJ and Trent for putting things in motion, watching their adult counterparts be there for one another makes for one of the cutest romances. Whether it is her being there for him when his superficial girlfriend at the time decides to leave, him helping her with her stage fright, or just being someone who could break the cycle in her family. Truly, their relationship is so beautiful that you'll hope, if you want kids, they can grow up and have a love like CJ & Trent.
The Leaky Faucet Which Will Be Your Tear Ducts
Between Bailey's deaths and other moments I won't spoil, you are going to be crying so much your eyes will just feel moist throughout the whole movie. That is, until the end comes and you feel so emotionally worn down that you will likely get choked up by the film going from light jabs to body shots and uppercuts. Making it so you will need a tissue for using your collar or shirt just won't do since they'll be damp at that point.
Bailey Is So Comical
Bailey's commentary on what is going on, from a dog's perspective or in general, isn't so funny you'll laugh out loud, but you will find yourself smiling. Not just with silly moments either but also when he is angry at someone. Since there is this weird innocence to him that makes his way of looking at life make you wonder if that's what your dog thinks on a regular basis.
Get Tickets on Fandango | Purchase, Rent, or Get Merchandise On Amazon
What's there not to like? A cute dog who is not only funny but gives an emotional weight to a movie, paired with childhood sweethearts and a redemption story? I mean, unless you don't like crying in public, slightly corny jokes, and seeing aw moments, why wouldn't you like A Dog's Journey? Hence the positive label and recommendation. Pretty much, the film gives you everything you could want – it gets you emotionally invested, makes you laugh, cry, and leaves you with a sense of joy. What more could you ask for?
Follow Wherever I Look on Twitter, Like us on Facebook and Subscribe to the YouTube Channel.
Check Out Other Movie Reviews Below
Each Dog Felt Like They Had Personality - 85%
Bailey Is So Comical - 88%
The Leaky Faucet Which Will Be Your Tear Ducts - 91%
Pretty much, the film gives you everything you could want – it gets you emotionally invested, makes you laugh, cry, and leaves you with a sense of joy. What more could you ask for?