A character guide for Netflix's BONDiNG featuring cast members names, character descriptions, and noteworthy information.
---
Descriptions are updated as new information is presented and images changed as better ones are captured.
[ninja_tables id="34651″]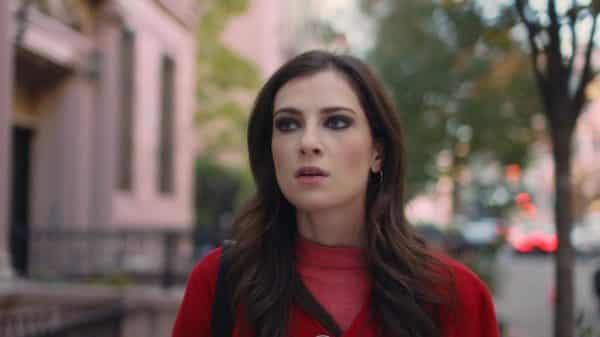 First Noted In
Season 1, Episode 1 "Old Friends, New Names"
Character Introduction
Tiff is a graduate student, studying psychology, who, to pay her bills, works as a dominatrix.
Additional Information About Tiff
She is the daughter of born-again Christians.
For most of high school, Tiff was with football players and not for romantic reasons. The reason she was with them is she felt sex was all she had to offer and so it's what she gave for some form of validation. However, things were different with Pete, who knew he was gay, since he was nice to her and liked her as a person rather than just the feeling of her vagina. Leading to them having bad sex which led her to think she ruined their friendship.
She hasn't talked to her mom in 6 years.
Tiff enjoys old movies but hates anything dealing with a lot of sunlight. Such as going to the beach, or being outside too long.